News
NEWS: Disney Pin Trading – New Ways to Trade, Virtual Pin Trading Event and More!
Calling all Disney Pin Trading fans! Coming soon there will be new ways to pin trade at Walt Disney World! Also, a cool virtual pin trading event is happening in December. Catch all the details below.
Here are all the details from Disney Cast Member Amanda Watson:
If you're an expert Disney Pin Trader or new to the game, get ready, because you're in for a PIN-TASTIC time!
Beginning October 15, we're introducing pin trading mystery boxes and Mickey-themed boards – a new, interactive, and fun way to trade official Disney Trading Pins.
As we commemorate the Walt Disney World 50th anniversary celebration, these boxes and boards are designed for fun for everyone. You can hunt for pins honoring your favorite characters, attractions and so much more on the Mickey-themed pinboards, or be delightfully surprised by choosing a numbered pin from one of our mystery boxes.
Here's how they work:
Locate a cast member with a pin trading mystery box or Mickey-themed board and present an Official Disney Trading Pin to exchange. (up to two exchanges per location)
Mystery trading boxes: Select a drawer from the pin box numbered 1-24. The cast member will open the drawer and present you with your mystery pin in exchange for your Disney pin.
Mickey-themed boards: Search the trading board for the Disney pin you would like to trade. The cast member will remove your desired pin from the board and give it to you in exchange for your Disney pin.  
It's that simple!
New pin boxes and boards can be found in locations across Walt Disney World Resort. To make pin trading even more convenient, these locations are designated in guide maps and include all four theme parks, Disney Springs and select resort locations.
While you search for your next incredible pin finds, keep an eye out for the Walt Disney World 50thanniversary celebration pins, released throughout the 18-month celebration. Get ready to celebrate the past, present & future of The Most Magical Place on Earth with these special pins available across the Walt Disney World Resort including select pins available on shopDisney.com.
If you want to take your pin trading to a whole other level, register for the Disney Parks Disney Heroes vs. Villains Digital Pin Experience, occurring Dec. 4, 2021. Discover exclusive pins created just for this event, featuring our favorite heroes and villains from Disney, PIXAR, Star Wars, and Marvel. Get event details, browse the product catalog and register for this virtual event here.
Whether it's searching for that special pin to add to your collection, connecting with other pin traders or the thrill of mystery pin selection, Disney Pin Trading is guaranteed to add a little adventure to your Disney vacation.
Get ready to pin trade at Walt Disney World!
RELATED ARTICLE: 8 Things You Need to Know About Pin Trading at Walt Disney World
by Christy Caby
Pin trading has become quite popular for thousands and thousands of guests that visit Walt Disney World Resort. What is pin trading, you ask? This is where you have an official Disney pin, and you trade for another official Disney pin. There are so many different pins that you won't believe what all you could see in the parks. If you are looking at getting into pin trading, here are 8 things that you definitely need to know.
8 – Purchase pins to use for trade.
Pin trading can get expensive, especially once you realize how addictive it is and just how many pins you are going to want! It is much more cost-effective to purchase pins specifically for trading. One way to save on pins is to buy the packs of pins at the parks. They end up being about $5 a pin, which is cheaper than the cheapest individual pin you can purchase. Check out the Disney outlet stores as well. You can also find various lots on eBay that make the cost per pins as low as $0.50 or $1.00 per pin, but you will want to be careful and make sure that they are authentic Disney pins. Read seller reviews and ask questions to make sure they are exactly what you expect to receive.
7 – Who you can trade with.
Editor's Note: At this time, pin trading has been modified. You can still trade with Cast Members but you will use trading boards. You will not be able to trade directly with Cast Members.
Well, anyone! Anyone willing to trade that is. All cast members with pins will trade with you. You can trade a max of two pins as a time with each cast member. Remember that cast members with green lanyards will only trade with kids, but all of the yellow/gold lanyards are fair game for everyone. You can also trade with any guest, just be aware that they aren't obligated to accept the trade as cast members are. There are even groups that will hang out around pin trading shops and within Future World at Epcot that love to pin trade with other guests and show off their collections.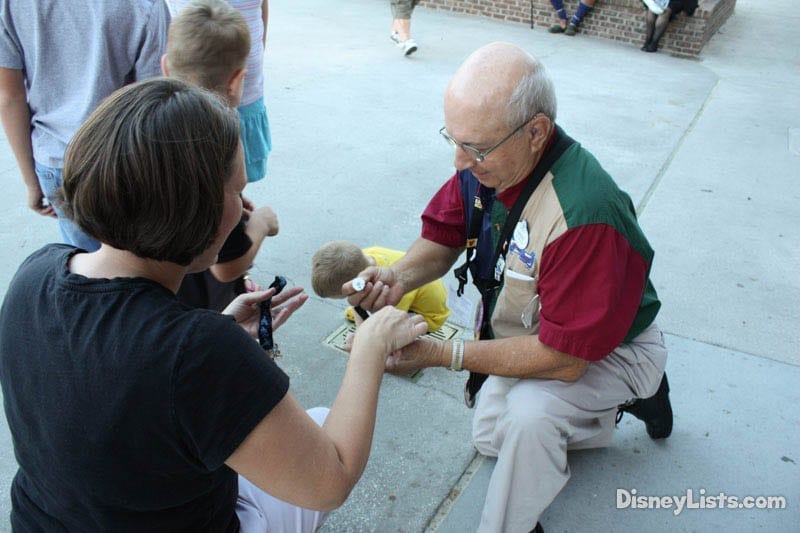 6 – Determine what you want to collect.
There are many, many collections, characters, attractions, movies, etc. that you can choose from to collect. Think about what are your favorites or what sparks interest in you to want to collect them. Maybe you want to collect all of the pins from a particular collection, perhaps you want to collect anything Donald Duck or maybe you are like the rest of the nation with Frozen Fever, and you collect anything that is from the movie, Frozen. It should be something you are passionate about and get excited about the hunt to find the next amazing find.
5 – Do your homework.
There are many great articles and even books that show pictures of the different collections and individual pins, along with their values. It is an excellent idea to do these reviews as you are deciding what to collect. This also helps give you background and education on what to look for when you are out in the wild.
4 – Know your pin locations.
Each of the parks has a primary pin location, which is a great place to look for exclusive pins for the park, as well as to run into other pin traders. Pin Traders in Disney Springs is by far the most significant pin location in all of Walt Disney World and the best place to start when looking for pins to purchase or something specific you have your eye on. This is also a popular place for pin traders to hang out in hopes of trading with cast members or with other guests.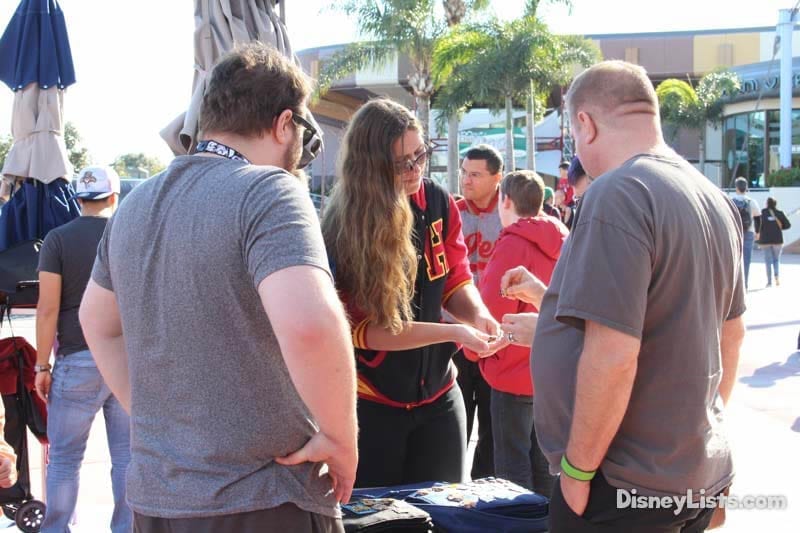 3 – Look for special pins and exclusives.
There are limited edition pins that are released for various events and seasons. There are pins for the Halloween party, the Christmas Party, holiday sleigh rides, Epcot Food & Wine Festival, and many more. If there is a special event, you can count on pin(s) exclusive to the event. There are also cast unique member pins that are not available for purchase and only found on cast member lanyards. They have a hidden Mickey somewhere on the face of the pin, which signifies that they are one of the exclusive cast member pins.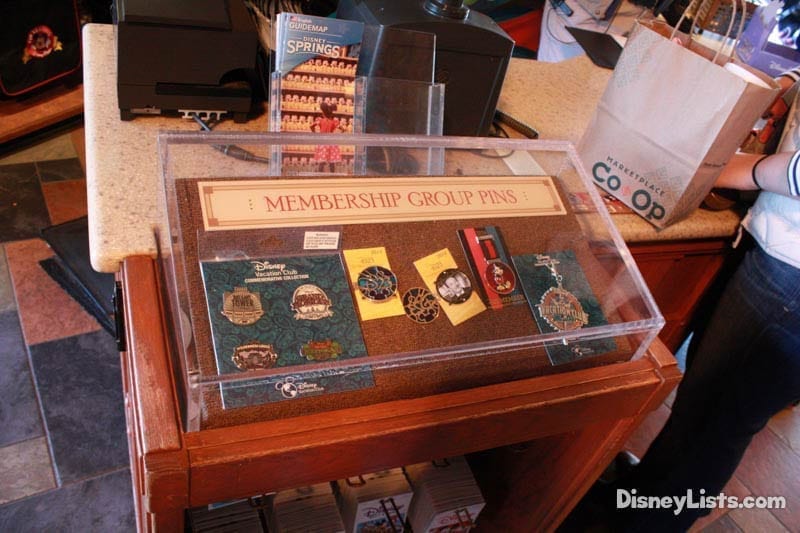 2 – Be polite.
Be sure to be patient and kind to the cast members. They may be busy interacting with other guests or completing other aspects of their role, so exercise patience when waiting to trade with them. Be polite and ask, "May I see your pins?" or "May I trade with you?" and have a pleasant exchange with them. It is amazing at the number of guests who will sometimes forget their manners or forget to treat them like the friendly people that cast members are.
1 – Get creative with displays.
So your vacation is over, you're back home, and you have all of your pins that you are incredibly proud of. Now what? Now you work on creative ways to display your collection so that you know they are safe, and you get to look at them regularly. You can get tons and tons of ideas on Pinterest. One of my favorites is to display them on a corkboard, and even better if you cut the corkboard into a Mickey ear shape. You could also put them in shadow box frames to display on the walls. There are so many things you can do, and they are a great way to pay homage to all of your hard work!
For a no obligation, FREE Quote on a Disney vacation package, please contact our travel partner Magical Vacation Planner at 407-442-0227 (407-442-0215 for Spanish). You can also request a FREE quote online by Clicking HERE.