It's hard to believe 2023 is here! As always, with the New Year come resolutions and dreams that we hope to accomplish with the fresh start of January 1st. Dream big for 2023 by adding a dose of Disney to your New Year's resolutions. Check out these Disney World New Year's Resolutions that, with a little bit of "faith, trust, and pixie dust," can make 2023 the best year yet!
1 – Start Saving for the Next Disney World Vacation
Alright, Scrooge McDuck, it's time to head to the bank and set up a separate savings account for future Disney trips. Setting up a separate account (better yet, at a separate bank) will make it harder for all the little things that pop up to drain your vacation fund. Add small amounts over time, and before you know it, you'll be ready to head to Disney. 
2 – Plan the Most Magical Trip
Whether you've never stepped foot on Disney World property or have been to Disney a hundred times now, it's never too late to plan your most magical trip yet for 2023. You've worked hard, so now is the time to play hard with the trip of your dreams. Pick a Disney Resort you've always wanted to stay at, eat at the restaurants that appeal the most to you, splurge on a special ticketed event (such as Mickey's Not So Scary Halloween Party), purchase that one souvenir you've always wanted and plan to say hi to your favorite characters!
3 – Take Advantage of the Latest Discounts
Be on the hunt for the latest discounts this year by checking out Disney World's Special Offers, Deals, and Discounts page. Discounts are available for rooms, dining, tickets (including annual passes), and even Memory Maker. Check out this page before settling into your plans, as some discounts require specific dates, length of stay, and amount of days on your ticket. We also recommend checking out the Disney Visa Card, as this card has its perks, both with financial rewards and in park rewards. Reading websites also helps find discounts – especially this one we really like called DisneyLists (wink, wink).
4 – Prepare for What's New at Disney
2023 is going to be an awesome year at Disney with happenings such as:
Spring 2023 – Roundup Rodeo at Disney's Hollywood Studios
Spring 2023 – Happily Ever After Returns to Magic Kingdom
Spring 2023 – Tron Lightcycle Run to Open at Magic Kingdom
Late 2023 – New Nighttime Spectacular at EPCOT
Late 2023 – Journey of Water, Inspired by MOANA
Late 2023 – Completion of World Celebration Neighborhood

Late 2023 – 100th Anniversary Celebration of the Walt Disney Company at Walt Disney World
And these are just a few items we know are coming in 2023. Can you imagine the great happenings that we aren't even aware of yet?! We can't wait!
5 – Become a Disney Vacation Club Member
If you've ever wondered what Disney Vacation Club is all about, 2023 is the year to ask questions and do your research. Without DVC, we personally would not be able to go to Disney World as much as we do now. Plus, if we want to change it up and stay somewhere else (locations around the world!), we can save tremendously on rooms. We especially like the discounts offered on special ticketed events, merchandise, and dining. We are DVC fans!
Related: Disney Vacation Club – What You Need to Know
6 – Stay Disney Fit
This is one trick that helps us stay in shape. Just think – while visiting Disney, you will likely be taking lots of photos, and you'll be in lots of pictures… hence, motivation to get in shape before the big trip. Buy a Disney shirt online a size smaller than what you normally would wear and make that shirt a goal to fit into before your Disney vacation. When visiting Disney, sure go a little crazy with food, but keep in mind that Disney has tons of healthy food options and fantastic walking/running trails. Plus, let's not forget runDisney events where running just seems easier when Disney is involved.
Related: The Best Places to Run at Disney World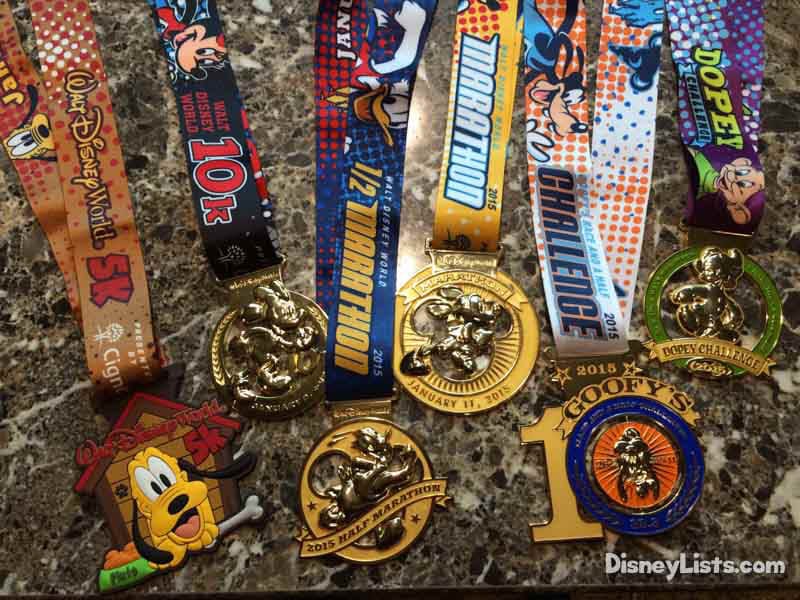 7 – Make a Disney Recipe at Home
Do you have a favorite Disney dessert or meal that you just can't wait to taste again? This is the year to recreate that Disney masterpiece right in your own home! Disney cookbooks are all over bookstores with various mouthwatering recipes. We've even spotted some of our favorite Disney recipes online for free. Throw on your Disney apron, get the family involved, and make 2023's meals anything but mundane with a hint of Disney in the mix. Your family will thank you!
8 – Become a Disney Cast Member
That's right – work for Disney! For those of you that have always said, "I want to work for Disney," maybe 2023 is your year! Disney is always hiring for various positions, all with different requirements and pay scales. Check out Disney Careers and plan for a future with a mouse for a boss!
Here's to 2023's goofy moments, grumpy moments, happy moments, frozen-in-time moments, villain-type moments, and our favorite – magical moments.
For a no obligation, FREE Quote on a Disney vacation package, please contact our travel partner Magical Vacation Planner at 407-442-0227 (407-442-0215 for Spanish). You can also request a FREE quote online by Clicking HERE.