News
BREAKING NEWS: Tram Service to Return Soon to Walt Disney World
One of the most missed services at Walt Disney World will be returning soon! Parking trams have not operated since the parks have reopened in July 2020. Thankfully the end is in sight for the Magic Kingdom parking lot later this month and the other parks next year. Learn more below.
Here is the official tweet from Disney Parks:
Driver you are clear…to spread a little holiday cheer! Parking trams will be returning to Magic Kingdom Park later this month and other Walt Disney World theme parks throughout 2022!✨ pic.twitter.com/KpJyBZfTBu

— Disney Parks (@DisneyParks) December 2, 2021
While Magic Kingdom parking lot trams will resume operation later this month, other parks will return tram service "throughout 2022." We're especially happy about this. Lately, our walks from the parking lot to the TTC were at least .5 miles one way. All we have to say is — it's about time.
RELATED ARTICLE: 8 Reasons to Use Disney World Transportation
by Mike & Jamie Sylvester
Magical Express, bus, boat, monorail, or Skyliner – Walt Disney World transportation is worth using! Sit back, relax, and unwind, as Disney Cast Members will take the wheel for you. Here are 8 reasons why we recommend taking advantage of these magical modes of transportation.
1 – Spend More Time in the Parks
Who doesn't love spending more time in the parks? Our favorite part about taking advantage of WDW Transportation is that it saves us time! While waiting for the bus, monorail or boat may seem like it takes a long time, trust that driving to the park is typically going to take you even more time. When driving, you have to wait to enter through the entrance booths and walk or take a tram from what seems like the furthest parking spot from humanity. Save those legs for park walking – not parking lot walking.
2 – Save Money
Editor's Note: Disney will no longer offer Disney's Magical Express service for airport transportation, starting with arrivals January 1, 2022. Disney will continue to operate the service for new and existing reservations made at Disney Resort hotels for arrivals throughout 2021. A replacement service, Mears Connect, will begin January 2022.
Several people ask us if they should rent a car while at Disney. Here's the thing – unless you are going off Disney property, can you count on Disney transportation to take you anywhere your heart desires on property. Catch the Magical Express from the airport and save on a rental car or taxi. Let's say you drive to your resort, keep in mind parking at the theme parks is free for Resort guests. However, you can still count on using gas money if you were to decide to drive to and from the parks throughout your trip. This also goes back to number one – using Disney transportation saves you time which in our opinion – time is worth money. Also, there is now an overnight parking fee at Disney resorts for guests. This added parking fee expense is another reason to skip the rental car.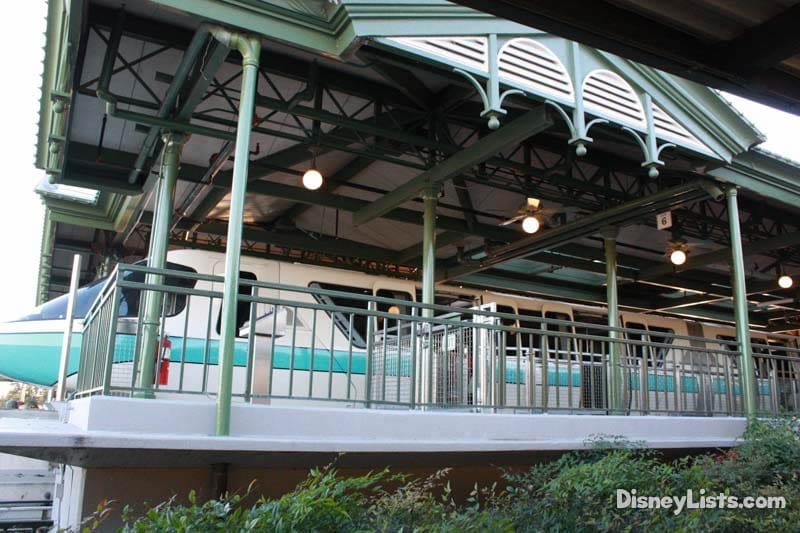 3 – No Directions Needed
As beautiful as Disney maps out their parks and surrounding roads with big, bright signs – it's inevitable that if it's a new place for you, you are likely to make a wrong turn. We must admit, we've personally done this several times! You have arrived at your resort, the last thing you need to worry about is when to make a left or a right. You're on vacation – so we suggest you put down the map, iPhone, or turn off the Garmin and let a Cast Member guide you to your destination. We promise they won't have to stop and ask for directions.
4 – Obstacles
Driving around Disney can also be tricky with all the construction currently taking place. Construction around the resort is particularly tricky, and traffic tends to get backed up in certain areas. The second obstacle besides construction to worry about are all the special events taking place at Disney. One particular, reoccurring event that comes to mind is the RunDisney events. These events are incredible, and we absolutely love participating in them – but navigating through them is a beast of its own. Roads may even be blocked off on occasion, but thankfully Disney buses know the best ways around both construction and special events!
5 – For The Kiddos
If your kids are like ours, taking Disney transportation is like another Disney ride in itself! The buses are great, the boats are amazing, and well, our kids would just ride around in circles over and over again on the monorail if we let them. And kids of all ages will love the Disney Skyliner! Our kids also love the music being played on the bus when you enter the park grounds and the resort. Important messages are shared over the intercom that includes park hours of operation and other helpful information. It's just something about the noise, the seats, the lights, and Cast Members that make a trip on Disney transportation the highlight of many little one's experiences.
6 – For The Adults
Visiting Epcot? Maybe for the Wine and Food Festival? How about Hollywood Studios and their Star Wars specialty drinks? We won't even mention the variety of adult beverage options at Disney Springs! Whether you are visiting a theme park, Disney Springs, or a resort – drinks for adults are just about everywhere and are typically rather tasty. If you plan to have a few drinks, be smart about it. Take Disney transportation. Leave the car keys in the resort and keep yourself and others safe.
7 – Community
On all our trips to Disney with family and friends, we've always had at least one stand-out moment on a form of Disney transportation. We've all sat in the back of a bus with complete strangers and sang "Hakuna Matata" because the kids were singing – the adults joined in. We've relaxed on the monorail and chatted with fellow Disney Vacation Club Members about what they plan on doing for their next big trip. And we've held our little ones as they dose off to sleep on a calming boat ride. Whether you are one to sit back and keep to yourself or enjoy sharing a conversation to pass the time, the sense of community at Disney even comes through on their transportation options.
8 – Variety
Last but not least, where else in the world can you ride the Disney Skyliner, Ferry Boat, Friendship Boat, Highway in the Sky (Monorail), Magical Express, and a bus with a little more pixie dust than your standard urban transport? Disney offers so much to do and see, so take advantage of the great variety at your feet. Check out all the sights and have a fantastic time doing so!
These are our top reasons to catch a ride with Disney Transportation based on our experiences. Whether you decide to use Disney transportation or take your own, keep in mind those around you, so your magical trip (and theirs) stays a safe one.
For a no obligation, FREE Quote on a Disney vacation package, please contact our travel partner Magical Vacation Planner at 407-442-0227 (407-442-0215 for Spanish). You can also request a FREE quote online by Clicking HERE.