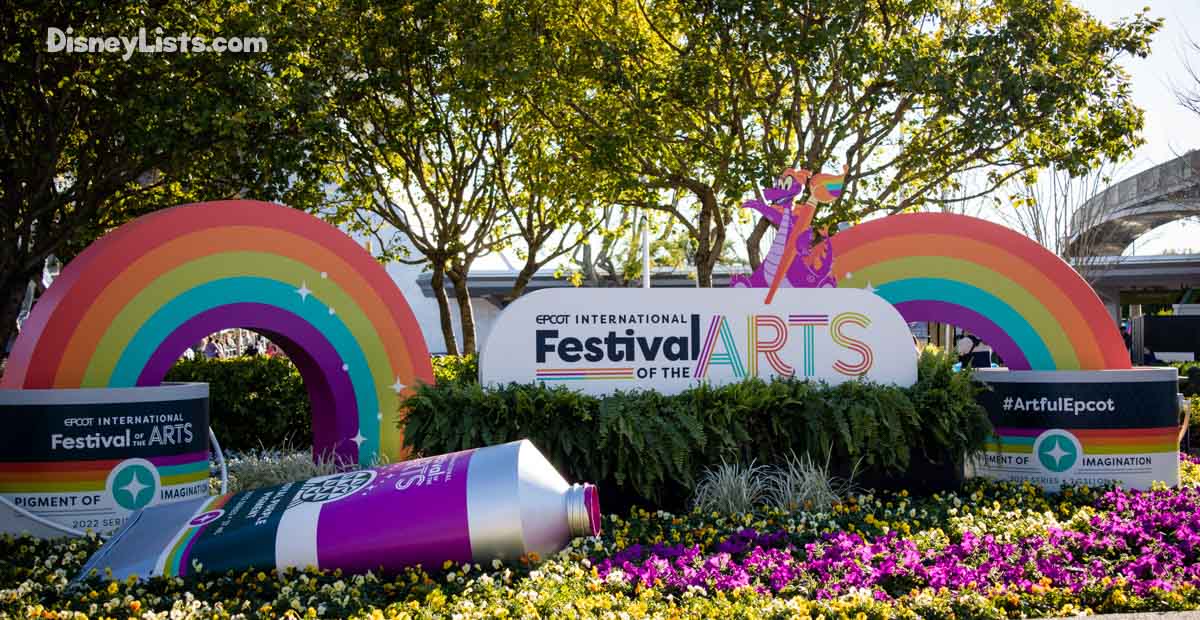 The Epcot International Festival of the Arts at Walt Disney World Resort is now open! Epcot's annual global celebration of visual, culinary, and performing arts runs for 39 days through February 21, 2022. The event features visiting artists, an array of foodie delights, and opportunities for guests to embrace their own inner artists. As an added brushstroke to an artful scene, the EPCOT International Festival of the Arts happens during the 18-month long Walt Disney World Resort 50th Anniversary celebration, giving you the opportunity to be artful during The World's Most Magical Celebration. Learn more below.
Click here for photos and video from our first visit to the Epcot International Festival of the Arts.
Click here for photos and video from our second visit to the Epcot International Festival of the Arts.
1 – Disney on Broadway Concert Series Returns
The popular Disney on Broadway Concert Series returns to America Gardens Theatre after being absent in 2021. Broadway stars perform cherished songs from more than 25 years of award-winning stage productions. Three daily performances are headlined by Broadway stars who reprise favorite songs from past performances in award-winning shows. This year's talent-rich lineup includes:
Arielle Jacobs (Aladdin) and Adam Jacobs (Aladdin)
January 14
January 16 through 17
January 20 through 21
Kerry Butler (Beauty and the Beast) and Telly Leung (Aladdin)
January 15
January 18 through 19
January 22 through 23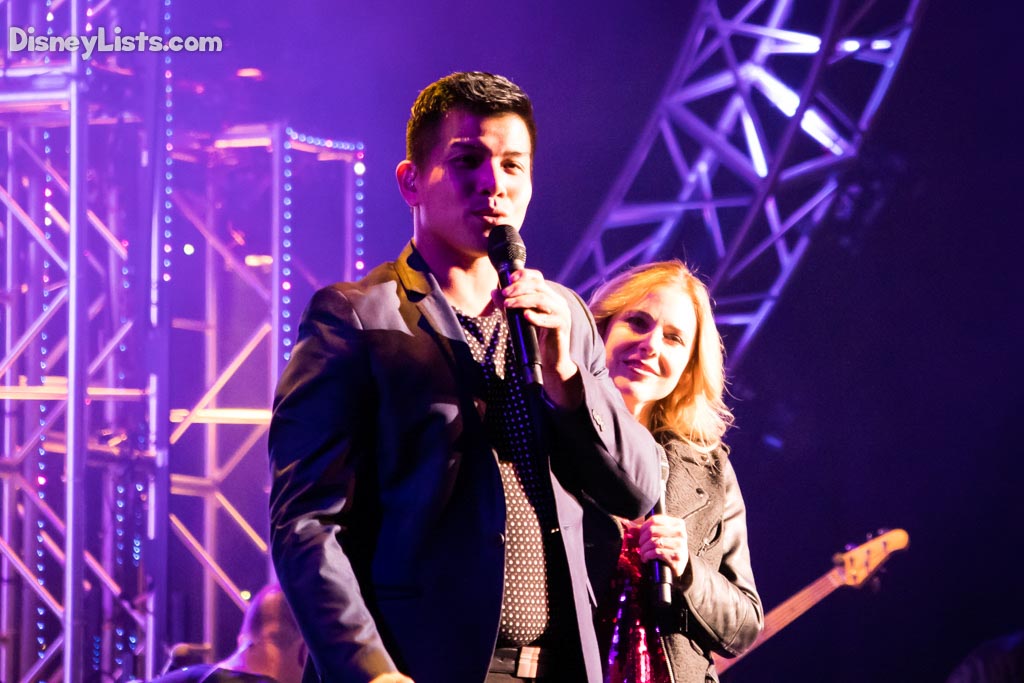 Heidi Blickenstaff (Freaky Friday, The Little Mermaid) and Robert Creighton (Frozen)
January 24
January 26 through 27
January 30 through 31
February 3 through 4
Kara Lindsay (Newsies) and Dan DeLuca (Newsies)
January 25
January 28 through 29
February 1 through 2
February 5 through 6
Ashley Brown (Mary Poppins) and Josh Strickland (Tarzan)
February 7
February 9 through 10
February 13 through 14
February 17 through 18
Kissy Simmons (The Lion King) and Michael James Scott (Aladdin)
February 8
February 11 through 12
February 15 through 16
February 19 through 20
Special Performance – February 21, 2022
On February 21, give a standing ovation for an extended finale featuring Ashley Brown, Josh Strickland, Kissy Simmons and Michael James Scott!
All shows are included with theme park admission. The best way to experience a performance is by reserving a Disney on Broadway Dining Package, which guarantees seating for one show on the day of the dining experience. Packages at participating Epcot restaurants are now booking; click here or call (407) WDW-FEST to make a reservation.
We really enjoyed watching Kerry Butler (Beauty and the Beast) and Telly Leung (Aladdin) perform when we visited. The show ran for about twenty-five minutes and they sang a variety of songs from different Disney Broadway shows. During our show, the theater was not full, so you may not need to line up terribly early, but if you want a guaranteed seat, we recommend arriving at least thirty-sixty minutes before showtime.
2 – Spaceship Earth – The Rainbow Connection
During the festival, you don't want to miss catching the special Festival of the Arts Beacons of Magic at Spaceship Earth. Every night Spaceship Earth is painted in a spectrum of light. Throughout the evening you'll be able to enjoy the regular Beacons of Magic and a special Rainbow Connection show during the festival. During the special Rainbow show, guests will hear the Muppets singing "Rainbow Connection" with this new look. The show lasts about three minutes. You don't want to miss this!
3 – Food Studios Serve Up the Culinary Arts
Fifteen festival Food Studios plus additional food and beverage locations will take culinary arts to the next level with scrumptious, imaginative dishes – artistically sculpted and ready for camera closeups. From Morocco to Canada and America, all-new dishes artfully created and presented feature on every menu. Food Studios newcomers are Deco Delights (Dulce Chocolate Mousse) and The Craftsman's Courtyard (P.E.I. mussels roasted on cast iron). New plant-based offerings include Carrots Three Ways: berbere-spiced and grilled, pickled carrots, and carrot ginger puree.
Click here for the menus to the Food Studios.
Click here for photos of all of the 2022 menu boards with prices for easy planning!
Do note as we sampled dishes from different food booths, we really noticed a difference in serving sizes this festival. Not all dishes have been affected, but many were incredibly small. Prices for dishes also went up, so the smaller portion sizes are even more of a downer. Just be prepared that portions are getting increasingly difficult to share and you may need to up your budget for the food at the festival.
Finally, you might have heard of the craze that ensued on the first weekend of the festival with the release of the Figment Popcorn Bucket. Over the weekend wait times to purchase the bucket were up to seven hours on Friday and a few hours other days. On Monday the buckets sold out. Many buckets are being resold on eBay for insane prices. Disney has not made any official comment on if the bucket will return for the rest of the six-week festival. Because of production and shipping delays, we wouldn't be surprised if the popcorn bucket did not make a return.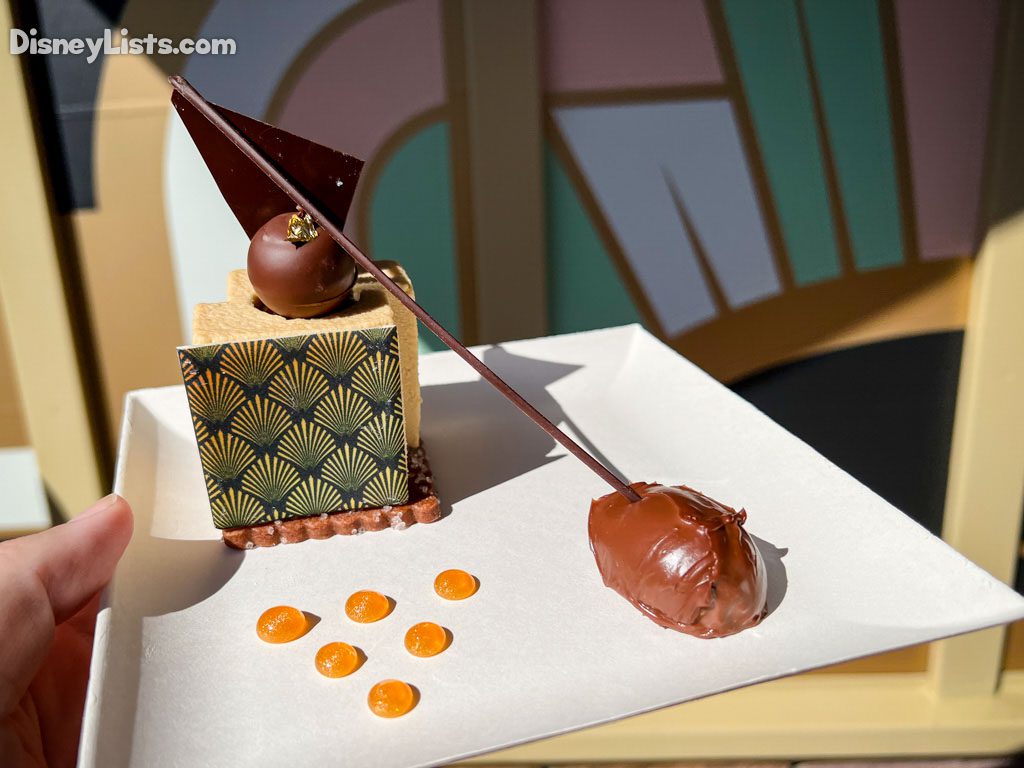 4 – Wonderful Walk of Colorful Cuisine
Lace-up your sneakers and prepare your appetite for the Wonderful Walk of Colorful Cuisine, a fun food stroll highlighting five sweet and savory offerings listed in the Festival Passport. Collect all five passport stamps and qualify for a delectable Artist Palette Cookie. You can also purchase the cookie on its own if you don't want to do the stroll.
5 – Artful Photo Ops
Visual art surrounds festival guests, who can immerse themselves in Artful Photo Ops featuring two Vincent Van Gogh paintings: Café Terrace at Night and Sunflowers. Other photo-ops include:
Mexico Pavilion – An homage to Frida Kahlo
Between Italy and Germany – Mona Lisa – Leonardo da Vinci and The Scream – Edvard Munch
Italy Pavilion – Birth of Venus – by Sandro Botticelli
American Adventure Pavilion – Washington Crossing the Delaware – Emanuel Gottlieb Leutze
International Gateway – Luncheon of the Boating Party – Pierre-Auguste Renoir
Bridge to World Showcase – Peter Pan Storybook
Bridge to World Showcase – Cafe Terrace at Night and Sunflowers by Vincent van Gogh
Click here to see photos of some of the different Artful Photo Ops.
6 – Visiting Artists
Dazzling art takes center stage at the festival. Must-see masterpieces by more than1 00 Disney and visiting artists will be found throughout EPCOT. Catch a glimpse of artists at work with a peek inside the Disney Artist Gallery or the WonderGround Gallery. You can also purchase your favorite artwork at one of the many stops around World Showcase.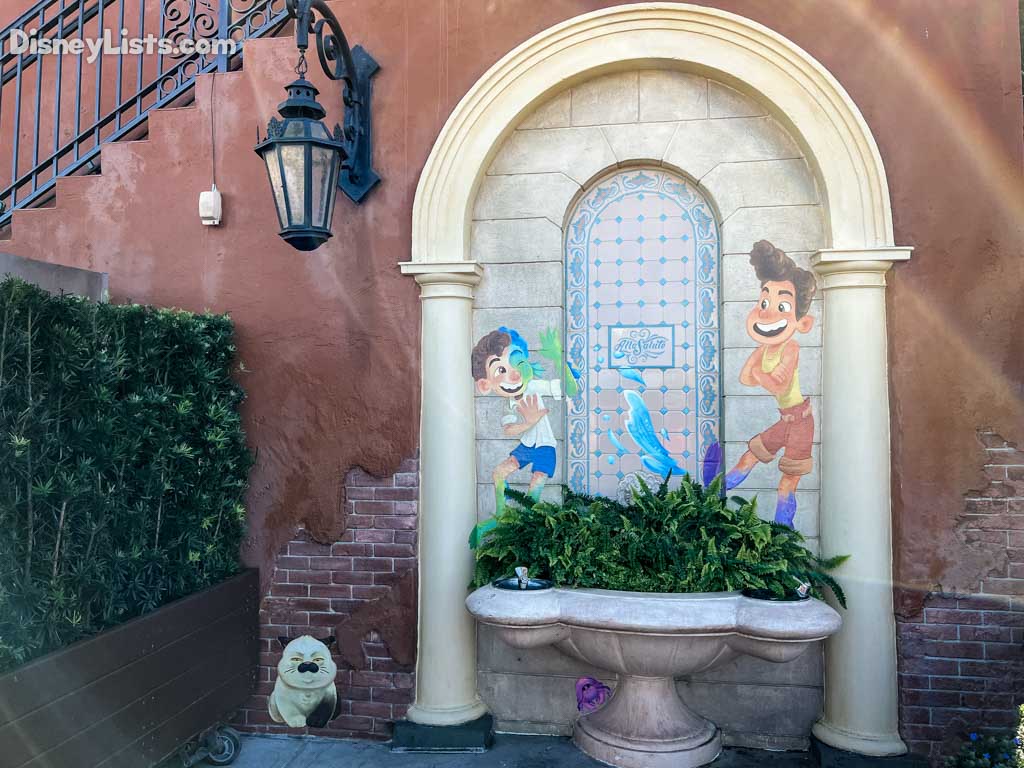 7 – Family Fun
Fun for all ages. Kids can create their own chalk art masterpieces at Kid's Chalk Art daily from 11:00 am to 4:00 pm at World Nature near The Land. Families can also leave their creative mark on a larger-than-life mural at Expression Section: A Paint by Numbers Mural. The mural can be found in World Nature near the Land and is open from 11:00 am to 5:00 pm. You can also catch Walt Disney World Resort attraction illustrations by Disney Imagineers from around the world at Drawing on Inspiration: Celebrating 50 Years of Magic. This can be found in World Celebration located near Creations Shop. Finally, be on the lookout for Chalk Full of Character in World Showcase where you can find chalk drawings of Disney characters like Abu and Jiminy Cricket.
8 – Chalk Art
While touring, be on the lookout for chalk artists that create multi-dimensional sidewalk masterpieces on display along the bridge to Showcase Plaza. You can catch the artists working all throughout the day. It's fun to watch and their creations are amazing to see!
9 – Performing Arts
The Showcase Plaza stage comes alive with musical acts, a spectacle of thrilling strength with Art Defying Gravity and Visual Art in Performance, led by an artist who paints favorite Disney Characters in a matter of minutes.
10 – Animation Academy
Experience the magic of Disney animation at this fun and informative drawing class taught by actual Disney artists daily at 12:30 pm and 1:30 pm in America Garden Theatre.
11 – Figment's Brush with the Masters
For an added charge ($9.99), Figment's Brush with the Masters invites guests on a scavenger hunt around World Showcase. The lovable purple dragon hides in famous works of art. Return your completed map of Figment sightings to redeem an artful surprise!
12 – Festival Merchandise & Art Collections
No Epcot festival would be complete without exclusive festival merchandise! There are a variety of items in the collection such as a spirit jersey, mug, tote, and trading pins. These items can be purchased throughout Epcot.
Click here for photos and video of some of the merchandise available at this year's festival.
To experience the EPCOT International Festival of the Arts, guests need both a valid park admission and a park reservation for EPCOT on the same date.
For a no obligation, FREE Quote on a Disney vacation package, please contact our travel partner Magical Vacation Planner at 407-442-0227 (407-442-0215 for Spanish). You can also request a FREE quote online by Clicking HERE.