Are you and your large entourage planning a memorable trip to Disney World? This is one list you'll want to keep in your hip pocket when it's time to start booking dining reservations. With an extended family of over twenty members regularly traveling to Disney World together, we've had some great experiences with dining as a large group, as well as some not-so-great experiences! Here's a list we've compiled of our eight best and eight worst dining choices for large groups.
Eight BEST –
Let's do this – let's book that unforgettable dining experience for your large group! Just keep in mind that booking your dining reservations 60-days in advance is especially critical when planning for large groups.
1 – Ohana @ Polynesian Resort
"Ohana" means family after all! With massive rectangular tables, room to spread out, and family-style dishes – Ohana is a favorite of ours for a comfortable and delicious dining experience.
2 – Chef Mickey's @ Contemporary Resort
Mickey, Minnie, Goofy, Pluto, and Donald – it doesn't get much better than that! Experience the most popular characters with your large group in tow.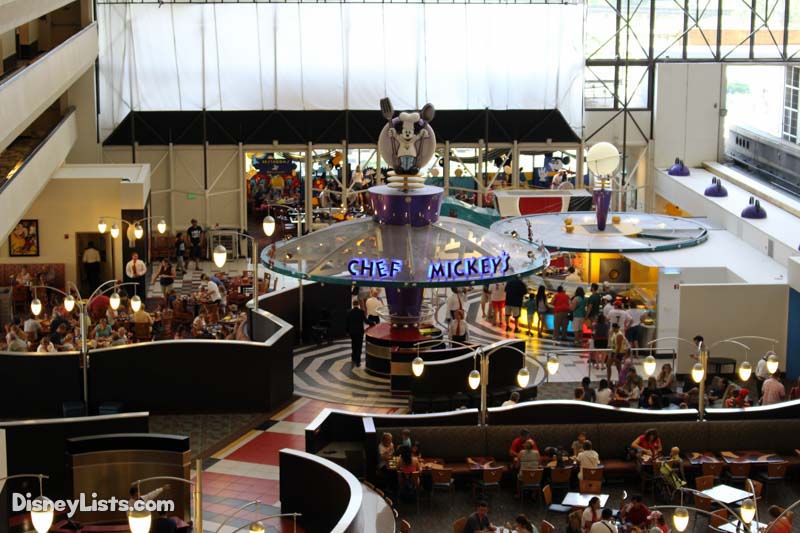 3 – Whispering Canyon Café @ Wilderness Lodge
Get ready for a rip-roaring good time with great service and food. We appreciate this restaurant's open atmosphere as it has great views of the Wilderness Lodge lobby.
4 – Biergarten @ Epcot
Food, beer, and live entertainment – sign us up! Celebrate Oktoberfest with an authentic German cuisine buffet style that will have you going back for thirds (or more – we won't judge!).
5 – Boma Flavors of African @ Animal Kingdom Lodge
Breakfast and dinner are made easy for your large group when dining at Boma! Incredible décor, plenty of space, and even better food – Boma is a perfect group dining "go-to".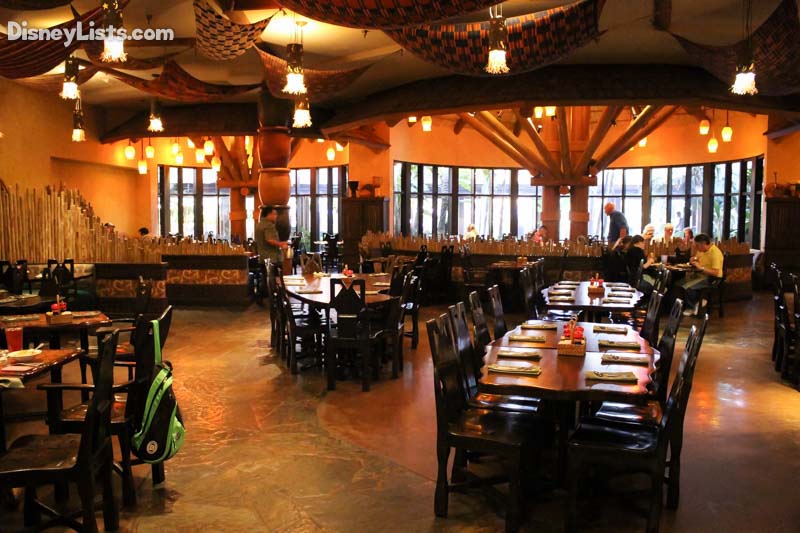 6 – 1900 Park Fare @ Grand Floridian Resort
Editor's Note: At this time, 1900 Park Fare is temporarily unavailable.
Sophisticated dining for breakfast or dinner, 1900 Park Fare offers a tasty cuisine to match the atmosphere. Plus, did we mention unique and memorable characters visit while you dine?!
7 – The Crystal Palace @ Magic Kingdom.
Bounce on into Crystal Palace with your group and meet Tigger, Pooh, and friends. Plus, whether it's breakfast, lunch, or dinner – your group will enjoy the variety of the buffet food.
8 – Trails End @ Fort Wilderness
A hidden gem in Disney World dining, Trails End isn't just a great place to fill up on comfort foods, with flexible seating arrangements and a laid-back atmosphere make it a fantastic choice for larger groups! And, of course – they won't be complaining when you receive your all-you-care-to-eat family skillets!
Eight WORST –
Large groups are welcome at Disney World but take it from us. The dining choices below aren't recommended for your large group. Crammed spaces and being so spread out among numerous tables can really put a cramp on your memorable group experience.
1 – Beaches and Cream Soda Shop @ Beach Club Resort
Just don't do it! Yes – the desserts here are among our favorites at Disney World, but once you see the inside, you'll totally understand how large groups just don't work at this soda shop.
2 – Citricos @ Disney's Grand Floridian Resort
Elegant dining and the perfect place for an intimate dinner, we give rave reviews to Citricos but wouldn't step foot in there with a large group.
3 – Cinderella's Royal Table @ Magic Kingdom
This one might be argumentative, but we don't enjoy taking large groups to breakfast, lunch, or dinner at this royal table. It's crowded and busy, and hard to feel comfortable with a group.
4 – Sci-Fi Dine-In Theater @ Hollywood Studios
A favorite for many, we have seen groups make it work as they pile into Sci-Fi Dine-In Theater. Remember that this isn't a great place for a group to carry on a conversation or be seated together. Typically seated in the back, groups can plan to be in separate "cars" and spread out as needed to dine.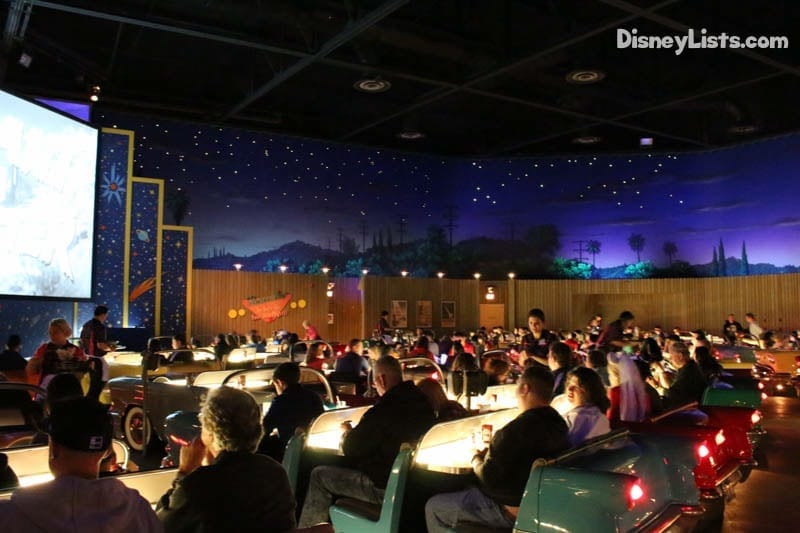 5 – Rose & Crown Pub @ Epcot
Probably in our top five favorite restaurants at Disney World, Rose and Crown Pub is exceptional in all ways except for space! It gets tight and loud for small groups or families – and just too difficult for large groups.
6 – Le Cellier Steakhouse @ Epcot
Le Cellier is all about feeling cozy and tucked away. Perfect for a romantic dining experience, leave this restaurant to the love birds and take your group elsewhere.
7 – Coral Reef @ Epcot
A beautiful wall aquarium full of colorful sea creatures – we recommend trying Coral Reef as a family but not with your large group. The seating layout here just isn't ideal for large groups.
8 – 50's Prime Time Café @ Hollywood Studios
Unfortunately, large groups don't fit well in this restaurant's seating. While it can be done, plan to be seated at numerous tables throughout the restaurant with hopes of being in the eyesight of one another.
These are our eight best and eight worst dining choices for large groups, simply based on experience. We'd love to hear about your large group dining experiences!
For a no obligation, FREE Quote on a Disney vacation package, please contact our travel partner Magical Vacation Planner at 407-442-0227 (407-442-0215 for Spanish). You can also request a FREE quote online by Clicking HERE.