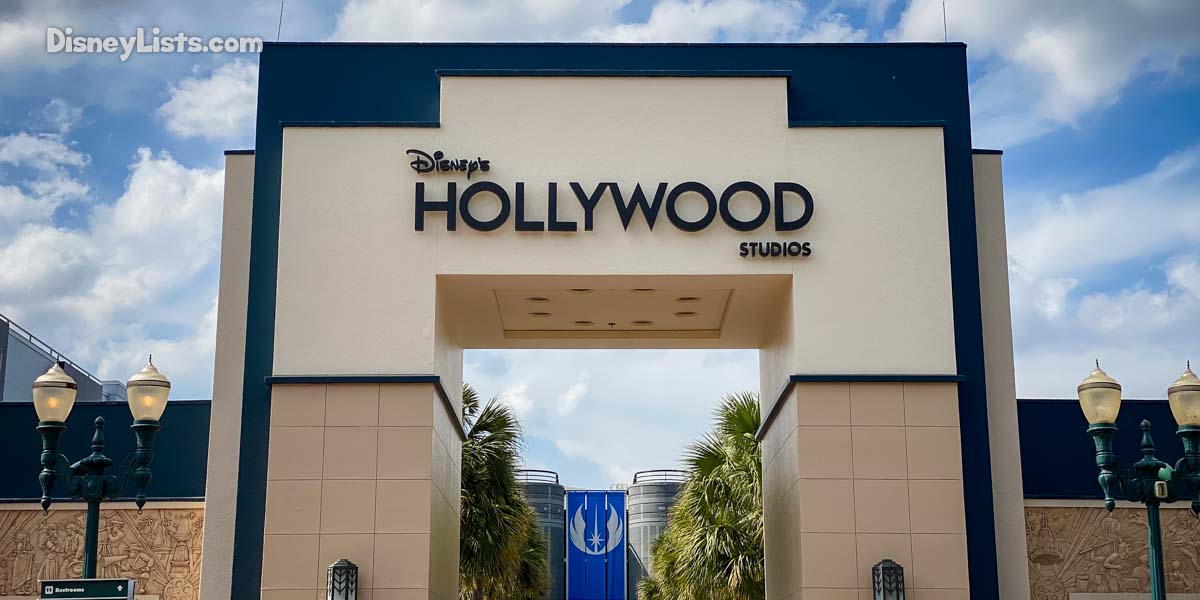 Disney's Hollywood Studios has undergone an unprecedented transformation, and the results are amazing. Parts of the park still feature movie-making magic, but you can now head into some popular franchises like never before. It is not difficult to have a perfect day if you allow yourself to get caught up in the magic. Here are twleve tips on how to make that happen.
1 – Advanced Dining Reservations Are Essential
Some of the most creative full-service restaurants at Walt Disney World are at Disney's Hollywood Studios. Whether you want to dine in a car, be reprimanded for putting your elbows on the table, enjoy an out-of-this-world beverage, or dine among Andy's toys, you will need to make Advanced Dining Reservations. You can book them 60 days in advance, and you will want to do just that. If your plans change, don't forget to cancel, or your card will be charged.
2 – Build a Lightsaber and/or Droid
There are two other things that you will want to book 60 days in advance that have nothing to do with dining. In Savi's Workshop, you will build your own customized lightsaber. It is done in secret so that the First Order won't find out. At Droid Depot, you will pick the parts and then build a remote control droid. Both experiences are pricey, but you'll end up with a pretty awesome souvenir.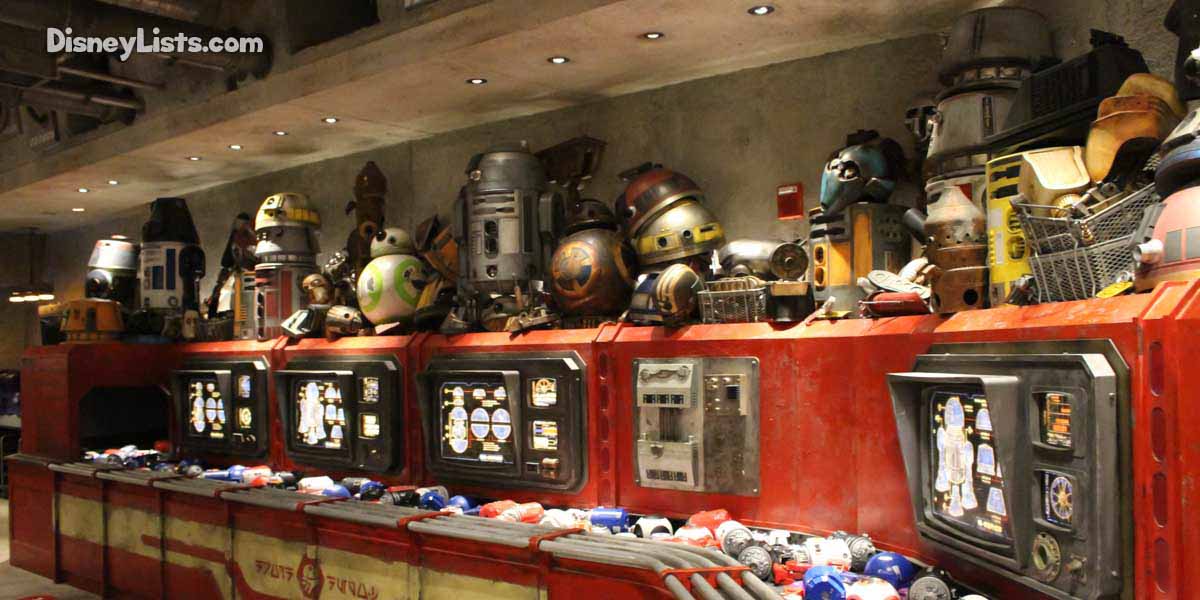 3 – Arrive Early
With the two newest lands and two of the biggest thrills at Walt Disney World, you need to arrive at Disney's Hollywood Studios before the park opens. Several rides will have long waits throughout the day, so pick the one that is most important to you and head there immediately. Star Wars: Rise of the Resistance, Slinky Dog Dash, Smugglers Run, and Rock 'n' Roller Coaster are all good choices if you didn't purchase Disney Genie+ or Individual Lightning Lanes.
4 – Use Individual Lightning Lanes
Speaking of Disney Genie+, many guests have had a lot of success at Disney's Hollywood Studios with the new service, while others have only been able to ride one or two rides. Times for the most popular rides go fast! No matter what you decide, you might want to purchase Individual Lightning Lanes for Star Wars: Rise of the Resistance. The spots for Rise of the Resistance will be gone quickly, so decide ahead of time if you're going to purchase ILL.
5 – Ride Star Tours More Than Once
Star Tours – The Adventures Continues is a motion simulator ride that takes you deep into a galaxy far, far away. There is an opening scene, a planet, a rebel character, and another planet. On the next ride, you could have a totally different experience. The scenes rotate, and there are countless combinations. The only way to see as many worlds and characters as possible is to ride it several times. The line is usually the shortest in the evening, making it easier to hit more scenarios near the end of the day.
6 – Drink Plenty of Water
It is important to stay hydrated whichever Walt Disney World theme park you visit. That said, you might want to keep a water bottle close in Toy Story Land, especially on a hot, humid day. There is little shade in Andy's backyard, and the heat can easily get the better of you. There also aren't many places to sit down.
7 – Watch the Shows
Taking a break in the middle of the day is always a good idea, and Disney's Hollywood Studios gives you the perfect way to get off your feet for a little while. Watch one of the shows! Forget that; watch ALL of the shows. You'll see incredible talent and be transported into the story in a way that isn't possible when you're watching on Disney+ at home.
8 – Stop by Walt Disney Presents
Walt Disney Presents is a museum within the theme park. You can learn more about the man, his vision, and Disney's experiences around the world. Don't walk by; it's a nice change of pace.
9 – Take in the Queues
If you decided not to purchase Disney Genie+, or if you did and want to ride something again, you will need to wait in the standby line. That is not as tragic as it may sound. Disney's Hollywood Studios has some of the best queues at Walt Disney World. You'll relive your childhood while waiting for Slinky Dog Dash and Toy Story Mania. (Can you find Buster's dog tag?) You will hear the secrets of the Resistance while in line for the ride that bears its name. The queue for Tower of Terror will make you feel better about your housekeeping skills! The Play Disney App can add to your in-line experiences. Instead of complaining about the wait time, enjoy all that is around you.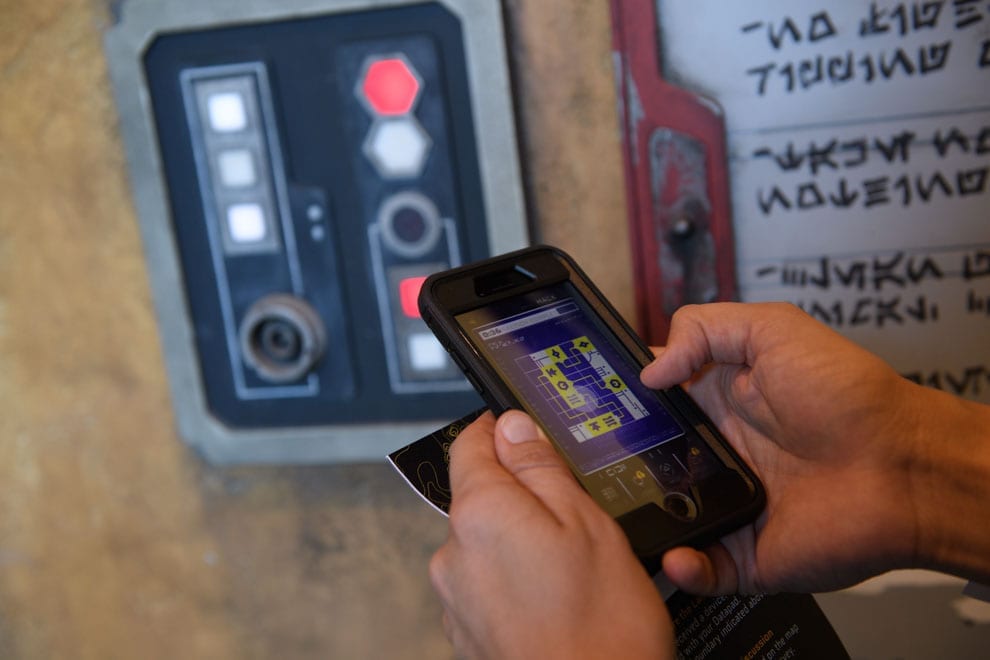 10 – Explore Galaxy's Edge
Star Wars: Galaxy's Edge takes immersion to a whole new level. While the planet of Batuu was created for the land, it feels like it belongs. Flying the Millennium Falcon is something that fans have wanted to do for decades! Take in the sights and sounds. Order some food. Buy a few gifts for those back home and a few more for yourself. You don't have to be a "Star Wars" fan to appreciate how special Galaxy's Edge is. If you ARE a "Star Wars" fan, it's a dream come true.
11 – Be Patient
Technology had to be created to bring some of the newest rides to Disney's Hollywood Studios. New technology means that there will sometimes be problems. The rides have failsafe measures built in that will shut everything down if the smallest thing isn't right. If the entire system shuts down, resetting everything can take a little while. Be patient, and remember that it is not the fault of the Cast Members who are working the ride.
12 – Stay Late
At Disney's Hollywood Studios, the wait times often will drop drastically at the end of the day. Some guests have ridden all they want and decide it's time to leave. Others will park hop to EPCOT or the Magic Kingdom for fireworks. The end of the day is a great time to ride something that had too long a line earlier in the day or see the planets you might have missed on Star Tours. You can get in line right up for most rides until the park officially closes. If you need a suggestion, Slinky Dog Dash is even more fun after dark. Guests staying late can also enjoy Fantasmic! It's the perfect way to end the day.
For a no obligation, FREE Quote on a Disney vacation package, please contact our travel partner Magical Vacation Planner at 407-442-0227 (407-442-0215 for Spanish). You can also request a FREE quote online by Clicking HERE.