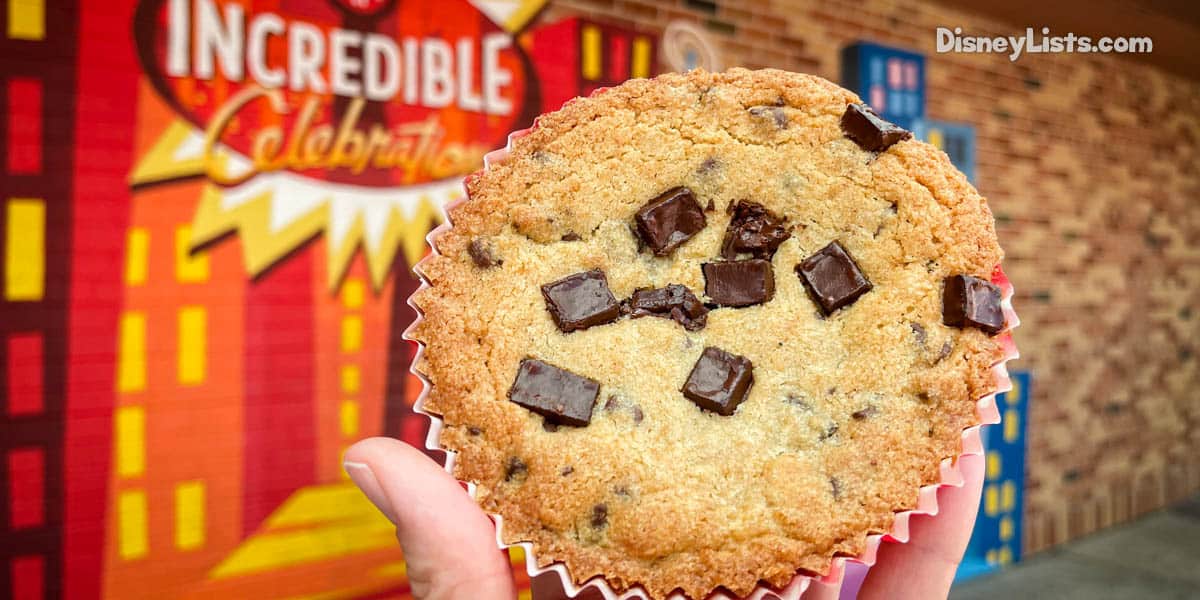 Snacking should be an important part of any Walt Disney World vacation. There are classic items that you will find in all four theme parks, items such as Mickey Premium Ice Cream Bars, funnel cakes, and Mickey Pretzels. There are other snacks that are not as easy to find. Here are seven of the best snacks at Disney's Hollywood Studios. Most of them are sweet. Sorry about that; or maybe not.
1 – Seasonal Items – Across the Park
It doesn't matter what time of year it is, there is always something special happening at Walt Disney World. Whether it's celebrating spring, Mother's Day, the Fourth of July, Christmas, or Walt Disney World's 50th Anniversary, celebrations mean extra treats. You'll find seasonal items such as cupcakes, shakes, cookies, and maybe a savory snack or two. The Walt Disney World chefs love to commemorate special occasions, so there will most likely be several seasonal items at quick-service restaurants and food kiosks.
2 – Brownie Sundae – Hollywood Scoops
Ice cream is the perfect snack on a hot day at Walt Disney World, and Hollywood Scoops is the place to go! It's located in Sunset Ranch Market, which is the group of small eateries on your way to Tower of Terror or Rock 'n' Roller Coaster. Hollywood Scoops often has seasonal treats, but if you're looking for a classic, try the Brownie Sundae. It's simple; a house-made brownie topped with vanilla ice cream, whipped cream, and hot fudge. The simplicity of the sundae is what makes it such a delicious snack.
3 – Wookiee Cookie – Backlot Express
The name alone is enough of a reason for many people to want to try this snack! The Wookiee Cookie is really a cookie sandwich. Two Wookiee-colored oatmeal cookies are filled with a vanilla cream. To give the snack its name, there is a sash on top that is designed to look like the one that Chewbacca wears. The sash is made of milk chocolate. Backlot Express is located in Echo Lake.
4 – Jack-Jack's Num Num Cookie – Market
Another cookie that you don't want to miss is Jack-Jack's Num Num Cookie! This snack may not look like much at a glance, but you'll change your mind the moment you take a bite. These cookies are huge, and packed full of flavor (and chocolate chips). Market looks like it's a drink kiosk outside of Toy Story Land, but don't let the simple exterior fool you. Jack-Jack's Num Num Cookie is considered by many to be one of the best cookies at Walt Disney World.
5 – Ronto Wrap – Ronto Roasters
Is it a snack, or is it a meal? If you are the type of person who swears that a turkey leg is a snack and not lunch, you'll think the same about the Ronto Wrap. It's a savory option that is made of pork tenderloin, pork sausage, and slaw, and it's all wrapped up in pita bread. Ronto Wraps are a popular option in Star Wars: Galaxy's Edge. The atmosphere alone is worth a stop. The "meat" is being cooked by a droid over a flame from a pod racer engine. The eatery simply feels like "Star Wars".
6 – Outpost Popcorn Mix – Kat Saka's Kettle
Another place to grab a snack in Star Wars: Galaxy's Edge is Kat Saka's Kettle. It's found in the marketplace area, near Ronto Roasters. Outpost Popcorn Mix is the most unique popcorn that you will find at Walt Disney World, and maybe that you've ever had anywhere! It is a mix of sweet and spicy that you don't expect with popcorn. You can order your popcorn in a regular container, or buy the MSE-6 Series Repair Droid Souvenir Popcorn Vessel. While you're at Kat Saka's Kettle, pick up a Bottled Orb Soda. It's just your favorite Coca-Cola product, but the bottle is so unique that you'll want to keep it, even after you have quenched your thirst.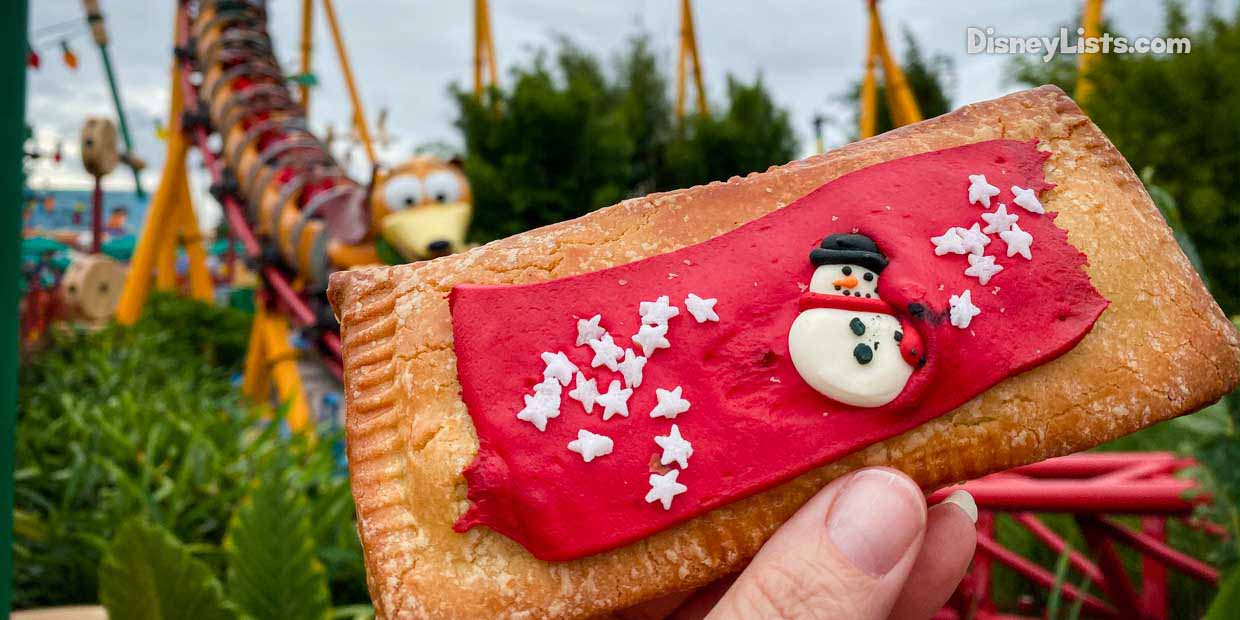 7 – Lunch Box Tarts – Woody's Lunch Box
Perhaps our favorite snack at Disney's Hollywood Studios is the Lunch Box Tart. You will find them at Woody's Lunch Box in Toy Story Land. There are several flavors, and you are going to want to try all of them! Lunch Box Tarts are a creative spin on toaster pastries. They make a great light breakfast, or are perfect for a snack all day long. The concept is simple, a pastry has a flavorful filling and frosting on top. Some also have an extra such as sprinkles or even bacon on top of the frosting. There is often a seasonal flavor of Lunch Box Tart sold which you won't want to miss out on. You might want to use Mobile Ordering at Woody's Lunch Box, because it is quite popular. Consider buying more than one flavor of Lunch Box Tart and sharing with the other members of your party. That way, you'll be able to decide which is your favorite for when you place your next order.
For a no obligation, FREE Quote on a Disney vacation package, please contact our travel partner Magical Vacation Planner at 407-442-0227 (407-442-0215 for Spanish). You can also request a FREE quote online by Clicking HERE.