News
NEWS: Disney Cruise Line Announces Summer 2023 Itineraries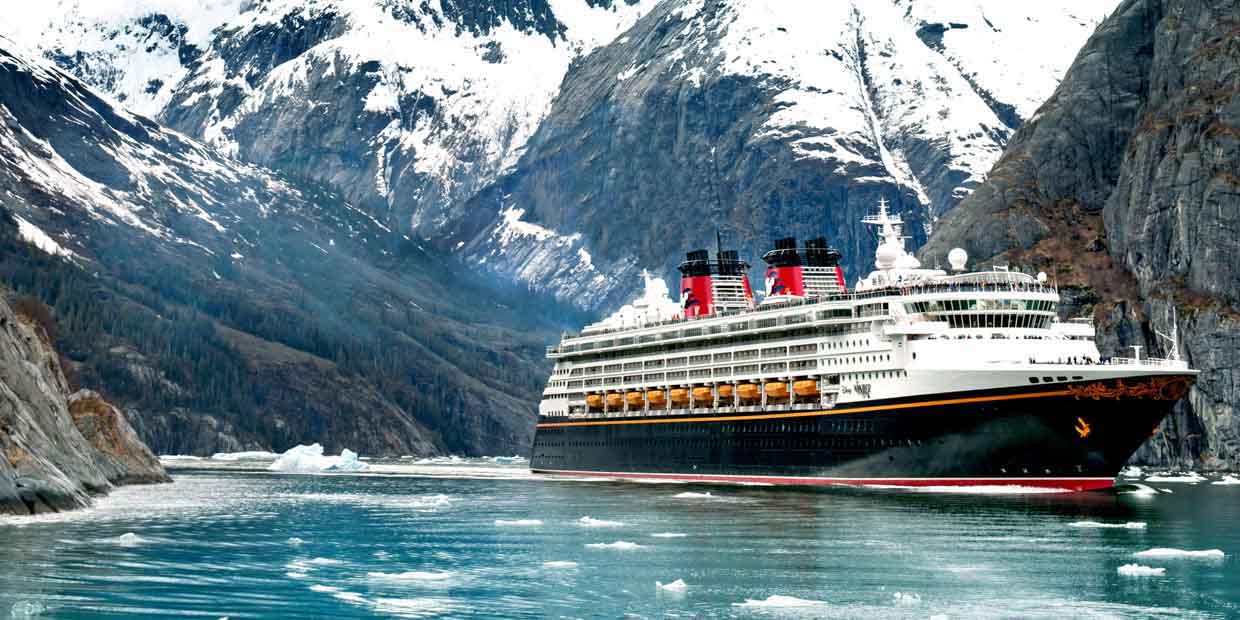 Disney Cruise Line will offer families a variety of enchanting vacations in summer 2023, including cruises to new and favorite ports of call around the world. From the majestic glaciers of Alaska to the sun-kissed Greek isles, pink sand beaches of Bermuda and picturesque fjords of Norway, these summer destinations will sparkle with adventure and excitement. Plus, for the first time ever, families will have the opportunity to sail around the Mediterranean and British Isles on the Disney Dream during its first season in Europe. Learn more below.

"We are thrilled to have five ships at sea in summer 2023 with a wide array of destinations for families to enjoy," said Sharon Siskie, senior vice president & general manager of Disney Cruise Line. "These Disney Cruise Line sailings will take families on summer adventures in ways that only Disney can do, delighting guests of all ages with dazzling entertainment, world-class dining, unique character encounters, the ease and indulgence of carefree days at sea and the uncompromising guest service that defines a Disney vacation."
Bookings open to the public May 9, 2022. For more details, visit the Summer 2023 itineraries page of disneycruise.com.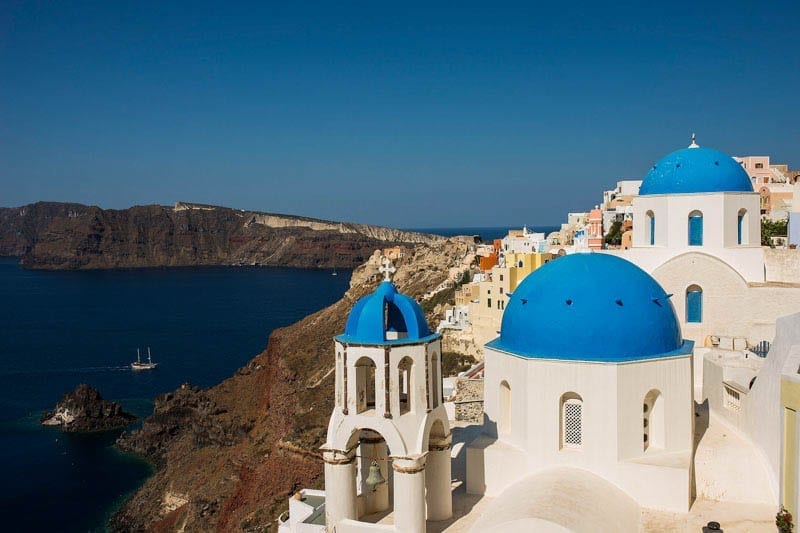 Disney Dream Marks Inaugural Season in Europe
For its first-ever summer season in Europe, the Disney Dream will call on a wide variety of destinations among the most treasured in the world. With sailings anywhere from four to 11 nights, the Disney Dream will sail from Barcelona and Rome to picturesque ports of call throughout the Mediterranean, including a first-ever seven-night sailing to the Greek Isles with stops in the ever-popular ports of Santorini and Mykonos.
Late summer/early fall departures of the Disney Dream from Southampton will feature cruises to a wealth of destinations including Spain, France, the British Isles, Norway and Iceland. New ports of call include the postcard-worthy La Rochelle, France and two new ports in Norway – Skjolden, home to a wealth of natural attractions, and Sandnes, a small city just outside the metropolis of Stavanger known for its outdoor activities.
Summer 2023 sailings to Alaska aboard Disney Wonder
The breathtaking natural beauty of Alaska will combine with the magic of Disney on five-, seven- and nine-night sailings on the Disney Wonder from Vancouver, Canada. Beginning in May, cruisers will be invited to discover exciting ports like Ketchikan and Skagway, with their prehistoric glaciers, gold mining relics and spectacular land- and sea-life. Three Alaskan itineraries call at Icy Strait Point, home to a coastal rainforest, wilderness tours and – for thrill-seekers – ziplining above the treetops.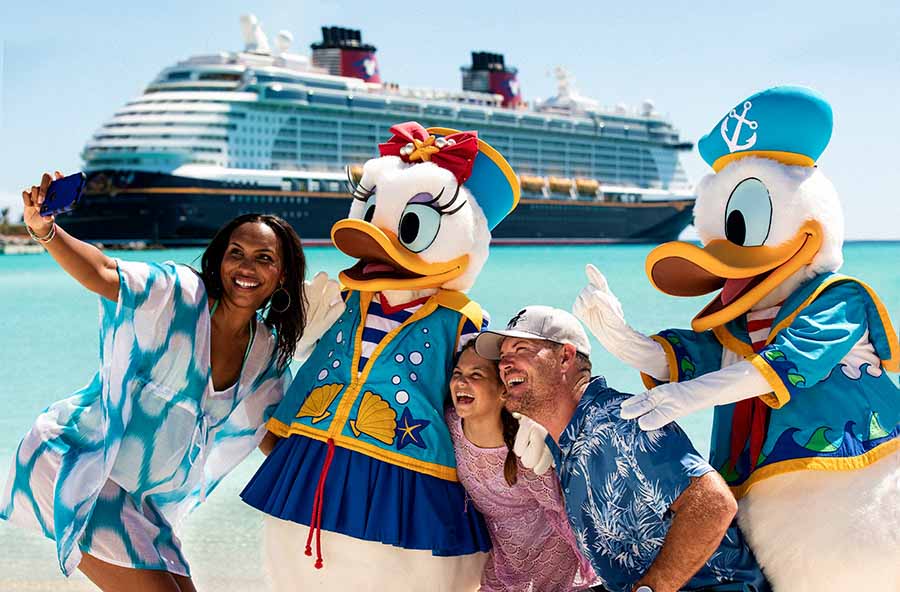 Tropical Escapes to the Bahamas and Caribbean from Florida
Sun-splashed tropical isles throughout the Bahamas and Caribbean will await guests on three Disney Cruise Line ships from Florida in summer 2023.
For its first full summer of sailing, the Disney Wish will homeport in Port Canaveral near Orlando for a series of three- and four-night Bahamas cruises to Nassau and Disney's private island oasis, Castaway Cay. The Disney Wish will feature exciting new additions including Disney's first "Frozen"-themed theatrical dining experience and AquaMouse, a wild water adventure and first-ever Disney attraction at sea.
Port Canaveral will also be the departure point for the Disney Fantasy for sailings ranging in length from five to 10 nights. In addition to seven-night cruises to popular ports in the eastern and western Caribbean, guests will also be able to experience a five-night Bahamian sailing with back-to-back calls at Castaway Cay, a 10-night southern Caribbean itinerary to the islands of Aruba and Bonaire and an eight-night cruise featuring two days on the beautiful pink sand beaches of Bermuda.
The Disney Magic will make its summer home in Miami for an assortment of exciting destinations. Starting May 27, the Disney Magic will sail four-night Bahamas cruises and five-night western Caribbean voyages, followed by two seven-night sailings in July to the eastern and western Caribbean. Select summer voyages aboard the Disney Magic will include double days – for double the fun – at Castaway Cay.
To learn more about Disney Cruise Line or to book a vacation, visit disneycruise.com, call Disney Cruise Line at 888-325-2500 or contact a travel agent.
RELATED ARTICLE: Top 10 Q & A About a Disney Cruise Line Vacation
by Matt and Kim
Thinking about a Disney Cruise Line vacation? You're thinking, right! Chances are you've got a few questions before committing. No worries! We've got you covered. Check out these top ten questions and answers about taking that dream cruise with a Disney Cruise Line vacation!
Editor's Note: Disney Cruise Line is cruising with new guidelines in place. These guidelines are updated regularly. Click here to learn more about the return to sailing on Disney Cruise Line, including the new health and safety requirements in place for guests.
1 – Which ship is best?
The Disney Cruise Line (DCL) currently consists of four ships, with more ships planned for the near future! Selecting just one ship as the BEST is rather tricky as they all have unique qualities that put them above and beyond most other cruise lines. The Disney Magic first set sail in 1998 with the Disney Wonder beginning its voyage shortly after in 1999. Both ships have a passenger capacity of 2,400 and are very similar in layout. The Disney Magic keeps to the east coast while the Disney Wonder travels in the west coast area. Several years later, in 2011, the DCL introduced the Disney Dream, followed by the Disney Fantasy in 2012.  Dream and Fantasy are much larger than the Magic and Wonder, as each of their passenger capacities, is 4,000. Both Dream and Fantasy are on the east coast with Port Canaveral as their homeport. All four ships are superb in cleanliness and maintenance as they are cared for non-stop. The service and activities are paramount, leaving it difficult to select just one as the best. We will say; however, most polls of DCL travelers say the Disney Fantasy is their top pick! However, we're pretty sure that once the Disney Wish sets sail in summer 2022, the newest ship will take the top spot!
2 – What's included in the price of a DCL?
When people see the price of the DCL, they tend to have sticker shock. It is one of the most expensive cruise options, but you most definitely get what you pay for! The basic price includes your stateroom, meals plus snacks and ice cream, soft drinks and other beverage station drinks, character meet and greets, award-winning entertainment, current in-theater Disney films, and top-of-the-line service. Some things not included are alcohol, signature dining, spa services, and port excursions. The truth is, yes – it's expensive, but with Disney, you know the kind of experience you are going to get.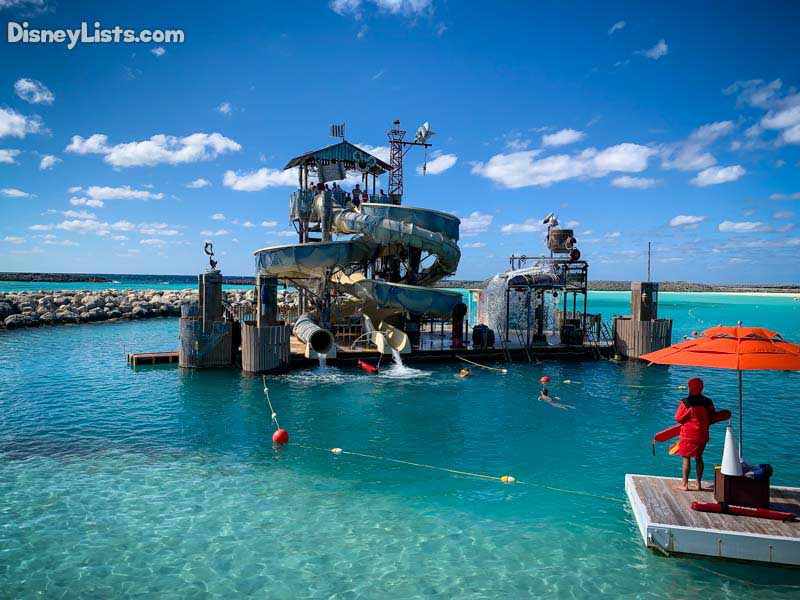 3 – What documents do I need to bring?
Editor's Note: Disney Cruise Line requires documentation of a negative COVID test and proof of vaccination prior to sailing.  Click here to learn more about the return to sailing on Disney Cruise Line, including the new health and safety requirements in place for guests.
The real question is, where are you headed? The DCL fleet travels to several different ports depending on which ship you are on and when you are sailing. Canada, Spain, Caribbean, Italy, Hawaii, New York, England, Texas… are more – there is no shortage of dream destination cruises with the DCL. The safest bet is always to have a Passport and ID with you when exiting the ship at a port. Whether you are planning to experience one of the many port excursions or just staying close to the ship, once you exit, you'll need the appropriate documentation to get back on. Follow your cruise guidelines as Disney will provide you with the information you need as to what documentation is necessary.
4 – What is Castaway Cay?
Simply put… it's AMAZING! But if that's not enough – Castaway Cay is Disney's privately-owned island in the Bahamas. DCL ships are the only ships allowed to port here, making it an island oasis away from the hustle and bustle of life. Pristine beaches and lush landscape, it's a tropical stop worth exploring for the day at port. Castaway Cay has a family beach and an adult beach, slides, water splash/play area, natural paths, shopping, dining, character meet and greets, and even its own Post Office! If we could live there, we would.
5 – Is there anything for adults on the DCL?
A common misconception is that the DCL is for kids only. This is false in so many ways! With or without kids, the DCL has you covered. There are multiple adult-only areas, including dining, lounges, and pools for guests 18 and older. There are also several adult-only activities and meetups that include anything from dancing to trivia.
6 – Are the Kids Clubs free?
Speaking of adult-only time, did you know each DCL ship has Kids Clubs available onboard? The kids will have a blast playing games, making crafts, and hanging out with characters. Highly trained Cast Members are readily available to care for your child while you take some adult time, as mentioned above. Kids Clubs are, in fact, FREE, including Disney's Oceaneer Club and Lab (ages 3-12), Disney's Edge (ages 11-14), and Disney's Vibe (ages 14-17). Your kids will be asking to go! This is all free, except for the "it's a small world" Nursery for ages 6 months to 3 years. There are charges here as this form of childcare is more hands-on with the little ones.
7 – What is Rotational Dining?
The DCL offers what they call "Rotational Dining," and it has become a favorite for many DCL guests. Each night, you'll have a scheduled restaurant to dine at that is included in your cruise price. You'll rotate to a different restaurant each night, doubling up on a few restaurants depending on how long you are cruising. This is a great way to experience all the restaurants and their beautiful dining themes. The great part is that your server team moves from restaurant to restaurant with you, so you can expect to see the same sweet faces night after night. They get to know your favorite drinks, what you like and don't like, and even your kids' names. It's an excellent way to dine!
8 – Can I bring alcohol with me?
We're glad you asked! Alcohol may not be included in your cruise price, but you are welcome to bring some on board with you. Each guest 21 years or older can bring a maximum of 2 unopened bottles of wine or champagne no larger than 750ml. If you're not a wine or champagne fan, you can bring 6 beers that are no larger than 12 ounces instead of the wine or champagne. You can bring these items on board at the beginning of each port of call. Just be sure the alcohol is with your carry-on bags, as it is not allowed to be checked.
9 – Will I see any characters?
Yes! And lots of them! Character meet and greets are what adds that Pixie Dust on the Disney Cruise Line. Don't be surprised if you see Mickey Mouse in his Captain suit, Captain Hook stirring up trouble, and even a plethora of Princesses. The DCL App is a perfect guide for the many meet and greet schedules so you'll know when and where you can find Stitch, Goofy, Minnie, Donald, and so many other Disney pals on board. Plus, the characters change outfits regularly, so be prepared to visit characters a second time if you desire.
10 – What type of entertainment is on the DCL?
Maybe it would be easier to ask, what type of entertainment does the DCL NOToffer?! Let's just say you won't be bored even on your Day(s) at Sea. While at the port, you'll have incredible Port Adventures (aka excursions). On the ship, you can count on Broadway-style musicals to be available daily in the Theatre. There are current Disney films you'll find in the theaters back home being played in the theater onboard. Get ready for multiple deck shows, dance parties, and even fireworks. There are live musicians available in the adult lounges and in the grand lobby many of the nights. You can shop till you drop in the numerous gift shops. Play anything from basketball to mini-golf on deck. Relax with top-of-the-line Spa and Salon treatments. Go on a ship scavenger hunt as a detective. Or take a dip in one of the many pools or water coaster. No shortage of entertainment here! You can count on the DCL, keeping you as busy or as relaxed as you want.
For a no obligation, FREE Quote on a Disney vacation package, please contact our travel partner Magical Vacation Planner at 407-442-0227 (407-442-0215 for Spanish). You can also request a FREE quote online by Clicking HERE.