The Parks
'Harmonious' – What You Need to Know About the Latest Nighttime Spectacular at EPCOT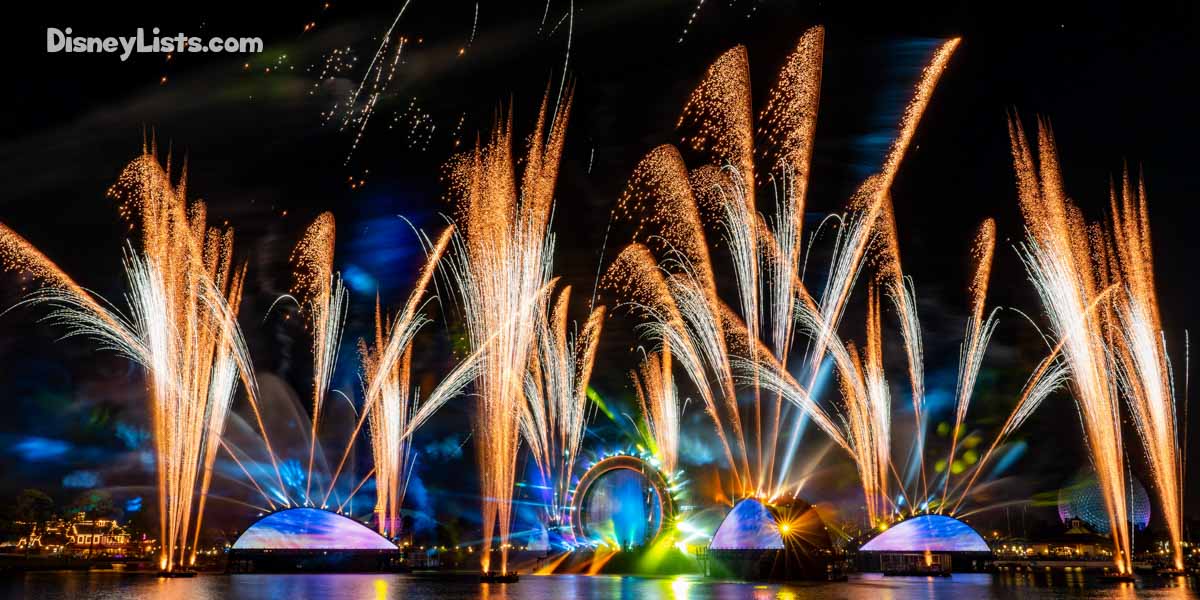 Disney music serves as the world's soundtrack across cultures, continents, and generations as a source of joy, hope and possibility. Those emotions take center stage with "Harmonious," a new senses-stirring nighttime spectacular at EPCOT. Learn more about this nighttime spectacular below.
Editor's Note: Disney announced that Harmonious will end its run in 2023 to make way for a new nighttime spectacular coming in late 2023. While the timing has not been officially announced, we expect Harmonious to end in late March 2023 at the end of the 50th Anniversary celebration. EPCOT Forever will return to EPCOT after Harmonious and will run until the new nighttime spectacular debuts in late 2023. However, that is speculation.
"Harmonious" shines a light on 15 favorite Disney songs reimagined by a culturally diverse ensemble of 240 artists from around the globe, including musicians, composers, arrangers, vocalists, and more. In total, the music was performed and recorded through more than 110 sessions in nine different countries.
The new show continues the multi-year transformation of EPCOT, the Disney theme park dedicated to human achievement and fellowship among nations. "Harmonious" takes EPCOT guests on a thrilling journey through new interpretations of classic Disney songs as they've never been heard before, inspired and influenced by cultures and people from around the world. The music plays amid choreographed moving fountains and lights, lasers, fireworks and other pyrotechnics bursting spectacularly above and around World Showcase Lagoon.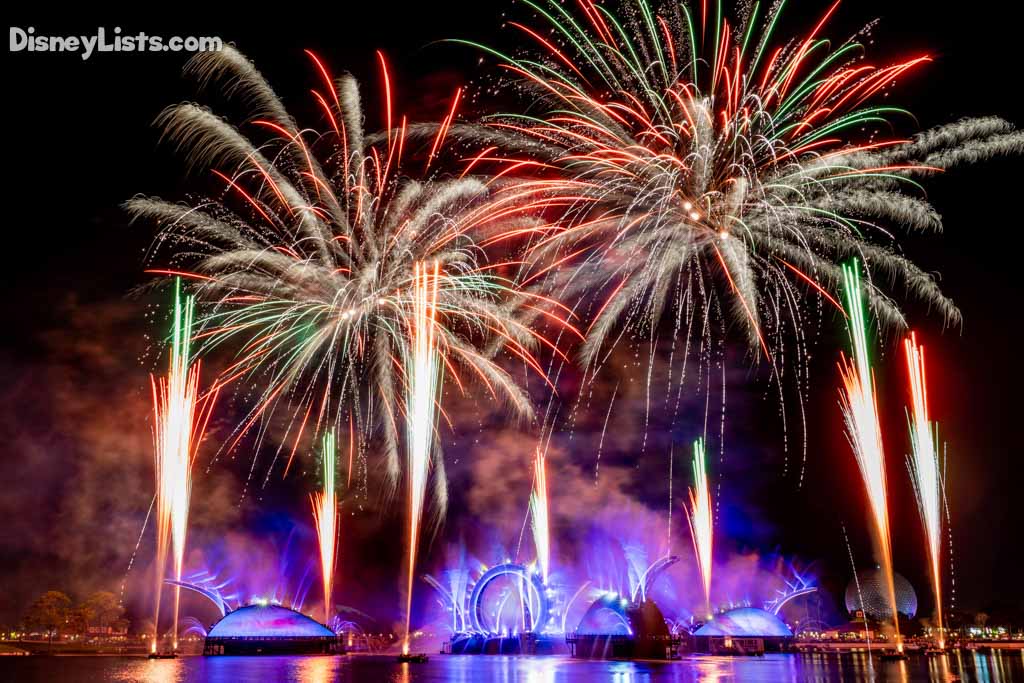 "Music is the heart of any celebration, and Disney music touches people's lives through powerful melodies and memorable lyrics that are inspiring — in any language," said Steven Davison, executive creative director, Disney Live Entertainment. "The driving force of 'Harmonious' is the music, featuring voices of the world coming together to share in timeless Disney songs."
EPCOT guests gathering on the shores of World Showcase Lagoon are treated to a magnificent cultural symphony, dramatizing the unifying power of story and song. On this musical journey around the planet …
Harmonious" opens with an inspiring medley of "How Far I'll Go" from "Moana" and "Go the Distance" from "Hercules" performed by "American Idol" finalist and three-time GRAMMY® nominee Danny Gokey, along with vocalists Elisha Garrett and Ninet Tayeb.
The Ndlovu Youth Choir from Johannesburg contributes a medley of favorites from "The Lion King," performed in both English and Zulu.
"Dig a Little Deeper" from "The Princess and the Frog" features vocalist Bryson Camper and legendary gospel artists Karen Clark Sheard and Kierra Sheard.
French pop singer Damien Sargue performs "Out There" from "The Hunchback of Notre Dame."
Songs from Disney and Pixar's "Coco" get a rousing pan-Latin sendup from award- winning Puerto Rican artist Luis Fonsi, responsible for several global hits including "Despacito," and award-winning Mexican singer/songwriter Joy.
Disney and Pixar's "Brave" receives a Celtic kick from GRAMMY®- and Emmy®- nominated violinist Máiréad Nesbitt and platinum-selling electronic artist, violinist and multi-talented entertainer Lindsey Stirling.
Musical selections from "Mulan," "The Jungle Book" and "Aladdin" are highlighted by the vocal talents of Wang Liuqi, Hollie Hammel, Aditya Rao, Gaayatri Kaundinya, Jorgie Shkara and Sanaa Marahati.
"Harmonious" closes the curtain for each EPCOT day with the show's hopeful message of the magic that happens when people join together. As it draws to a close, the inspiring ballad "Someday" (from "The Hunchback of Notre Dame") combines with the new EPCOT theme from composer Pinar Toprak to unite the people of the world in hope and promise found throughout the park every day.
'Harmonious' Fast Facts
NUMBER OF SONGS: 15
LANGUAGES REPRESENTED: 13
MUSICAL ENSEMBLE: 240 artists from around the world
PRODUCTION SCALE: More than 110 separate recording sessions in nine different countries
SHOW DURATION: 20 minutes, performances nightly (weather permitting)
TECHNICAL SPECS:
One of the largest nighttime spectaculars ever created for a Disney theme park
Five floating platforms positioned like a compass on World Showcase Lagoon support primary show equipment
Show media displayed on four double-sided LED panels standing 25 feet high and 88 feet long
Five-story-high central water curtain captures additional projected media
Eight 54-foot-long choreographed moving arms accent the show platforms
Hundreds of programmable moving fountains and lights, plus lasers and pyrotechnic effects
For a no obligation, FREE Quote on a Disney vacation package, please contact our travel partner Magical Vacation Planner at 407-442-0227 (407-442-0215 for Spanish). You can also request a FREE quote online by Clicking HERE.