Citricos is a popular, high-end restaurant at Disney's Grand Floridian.  If you haven't dined there before and are considering it, then you will definitely want to review this list.  Here are nine things that you need to know about Citricos:
9 – Where to find the restaurant.
Citricos is located in the main building at Disney's Grand Floridian Resort & Spa.  You can get there via monorail, bus, water transportation or taking your own car or taxi over to the resort.
8 – Make reservations in advance.
Table service dining is extremely popular at Walt Disney World, so we always recommend that you make your reservations in as far in advance as possible so that you know you get your time and date preferences during your vacation.  Many of the popular times book up fast, and this restaurant is only open for dinner service.
7 – The restaurant is a Disney Signature Dining experience.
Editor's Note: At this time, the Disney Dining Plan is unavailable, however, Disney has confirmed it will return.
This means that the restaurant is one of Disney's higher-end locations.  At Disney Signature Dining restaurants, they only hire the best of the best for all of the dining and cooking staff.  They also offer the most beautiful settings and perfectly crafted menus.  They are also among the most expensive, too.  If you are on the Disney Dining Plan, it will cost two table service entitlements to dine at Citricos.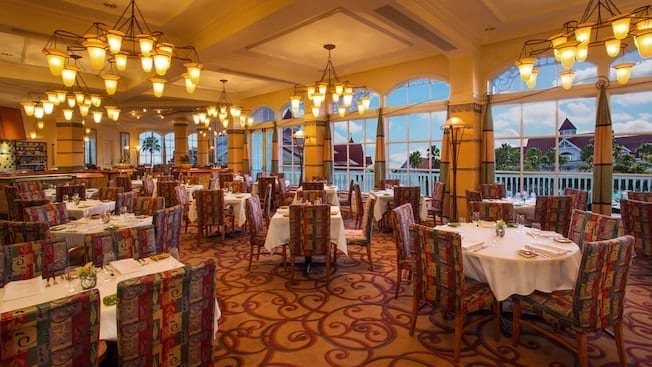 6 – There is a dress code.
It is very important to note the dress code before dining since the dress code will be enforced.  According to Disney's website, men are expected to wear khakis, slacks, jeans or dress shorts with a collared shirt.  Women are expected to wear capri pants, skirts, dresses, jeans, or dress shorts.  The restaurant also does not permit tank tops, swimsuits, swimsuit cover-ups, hats for gentlemen, cut-offs, torn clothing, and t-shirts that are offensive in nature
5 – You can book the Chef's Domain dining experience.
Editor's Note: At this time, this dining experience is temporarily unavailable.
There is a special, private dining experience you can book which will accommodate up to 12 guests.  The experience is a multi-course meal specially prepared for the event.  The chef will make appearances at the table to go over the dishes and answer any questions that guests may have.  The experience is fairly pricey in that there is a minimum purchase price of $800, not including tax and gratuity for the party. Disney Dining Plans are not accepted for the experience.
4 – The restaurant boasts an award-winning wine list.
The restaurant has won awards for their wine list and the wine services that they provide.  They utilize the latest technologies to ensure that the wine is perfectly served in a manner that enhances the flavor.  There are also sommeliers on hand at the restaurant at all times to suggest wine pairings for guests with their meal.
3 – The lounge area doesn't require reservations. 
If you don't have a reservation or don't want to stay for a full dinner service, you can also enjoy the lounge area.  There are no reservations required and you can have selections from the entire wine and drink menu as well as a food menu that includes many of the delicious appetizers and other selections.  It is just important to note that Disney Dining Plans are not accepted in the lounge area.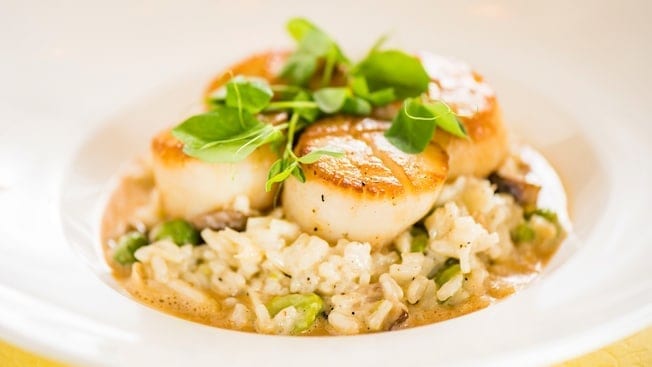 2 – There are no fireworks views from the restaurant.
Many guests think of the Magic Kingdom area resorts and may assume that there are fireworks views.   Citricos is not one of the locations with a fireworks view, but it does offer beautiful views of the Grand Floridian gardens, so we don't think you will be disappointed with the romantic atmosphere.
1 – The food is delicious!
We haven't talked much about the food, and we definitely should!  The food at the restaurant is definitely delicious.  It is inspired by Mediterranean flavors and you will find multiple courses of delicious flavors.  You can start with a first course, entrees and then dessert.  You will find delicious steaks, chicken, or seafood dishes on the menu.  You can also get delicious seafood enhancements to one of the menu items, too.  The desserts are phenomenal, even though it is hard to save room for dessert.  You really can't go wrong at Citricos when it comes to a delicious meal!
For a no obligation, FREE Quote on a Disney vacation package, please contact our travel partner Magical Vacation Planner at 407-442-0227 (407-442-0215 for Spanish). You can also request a FREE quote online by Clicking HERE.