Whenever I visited Disney World, I always concentrated solely on the theme parks. It never occurred to me that I should waste any part of my vacation not running from one attraction to the next, trying to fit in as many rides and shows as possible. Now that I'm older, I've come to appreciate everything else that Disney has to offer. I appreciate the dining, enjoy exploring the resorts, and take in the atmosphere rather than worrying about things. I'm also more interested in the recreational options that Disney World has to offer. There's so much to do outside the theme parks, and I can't believe I'm just now beginning to discover them.
9 – Rent a Boat or Surrey Bike
If you're looking for an activity that's a bit more physical, you have the option of renting a motorized boat or surrey bikes at select Disney Resorts (usually any of the ones that have a marina, like the Polynesian or the Contemporary). There are a variety of different boats, such as the Sea Raycer (which seats two guests) or the Pontoon boats (which seat up to ten guests). Guests can also rent canoes and kayaks at Disney's Fort Wilderness Resort. For those more comfortable on land, you can rent a two or four-person Surry Bike to pedal around the peaceful promenades at various resorts (Surrey Bikes can be found at the Boardwalk, Port Orleans, and Saratoga Springs). Additionally, regular bicycles are also available to rent on a first-come, first-serve basis. Who says you can only get exercise by running around a theme park?
8 – Activities at the Resorts
I used to be one of those Disney guests that only treated a resort room as a place to crash. I never knew just how much there was to see and do at the various resorts around Walt Disney World! For example, learn to draw Disney characters at the Art of Animation Resort or stroll around the savannah at the Animal Kingdom Lodge Resort. Each resort also offers complimentary movies under the stars, where you can watch a Disney film out by the pool. There is something unique offered at every resort, and all it takes is a little research to see which activity your party likes best. Remember that you don't have to be a resort guest to partake in most of these activities. Times and pricing for each of these activities vary, and schedules may change due to weather. Make sure to contact the individual hotels before visiting!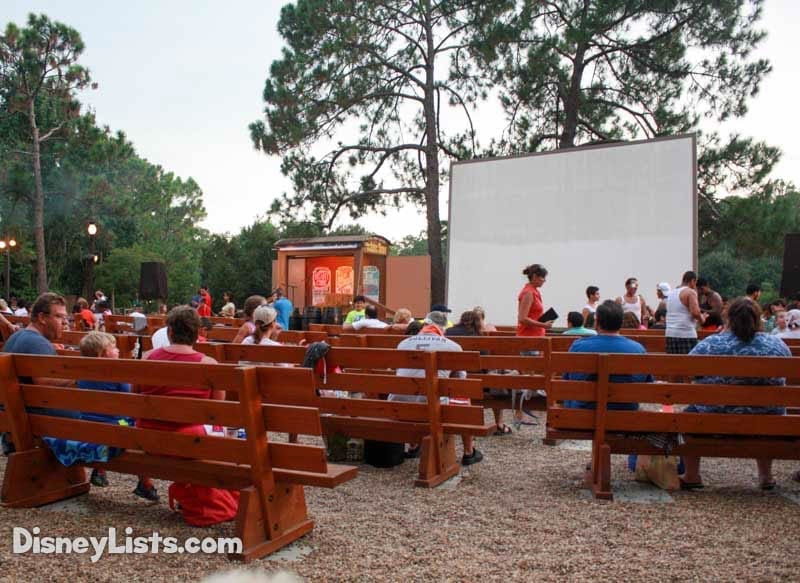 7 – Visiting the Tri-Circle-D Ranch
Speaking of resorts, the Campsites at Disney's Fort Wilderness Resort offer an abundance of recreational activities, but my favorite is visiting the Tri-Circle-D Ranch. You could easily spend a whole afternoon here! In the stables, you can view the horses who work on Main Street U.S.A. in the Magic Kingdom. You can also partake in horseback riding and pony rides and learn all about the different breeds that live at the ranch. For those who want to sit back and relax, you can go on a horse-drawn wagon ride through the trails of the resort (these wagons can hold large groups of guests but must be booked in advance). Make sure you take the time to stop and take in the scenery when visiting the ranch; it's such a hidden gem within a rustic yet charming resort.
6 – Golfing and Mini-Golfing
If you drive around the Walt Disney World Resort, chances are you've glimpsed some of the sprawling, lush golf courses that Disney has to offer. There are four courses where you can book a tee time, and you can even get the kids involved by signing them up for Disney's Junior Golf Club. For those who aren't super into golf (like me), Disney also has two miniature golf courses- the Winter Summerland course located near Disney's Blizzard Beach and Fantasia Gardens near the Swan and Dolphin Resorts. My favorite is Winter Summerland, which offers two courses; one for summer and one for winter. The idea is that you are playing while Santa Claus is on vacation, and his elves have left you rhymes and clues to help you tackle the holes along the way. No matter which version of golf is your favorite, this is a great recreational activity you can do outside the parks!
5 – Chip 'n' Dale's Campfire Sing-A-Long
This is one of those activities I remember doing as a kid but never bothered with as an adult. Now, I find it so cool that there's actually a place on Disney property where you roast marshmallows, have a meet and greet with Chip and Dale, sing along to a guitar, and then watch a Disney movie outdoors. This event occurs nightly at the Fort Wilderness Resort and is complimentary. You do have the option to purchase a s'mores kit, but it's totally worth it for the homemade delicious snack, and I imagine that it only adds to the camping aesthetic!
4 – Bowling at Splitsville
Splitsville is a bowling alley and restaurant in Disney Springs, and it's a perfect place to spend time in during days when the skies just open up, and the rain never stops. Thirty bowling lanes are available on two stories, and live music and dancing are available. It's a huge facility with a retro atmosphere and a great place for families and large groups to mingle. The price to bowl is a little high when you compare it to a local bowling alley, but hey, it's at Disney World! Splitsville also has a restaurant, where the cuisine is unique and definitely different from the standard fast-food fare. You can get sushi, pizza, burgers, and nachos, which probably taste delicious after working up an appetite doing some fierce bowling.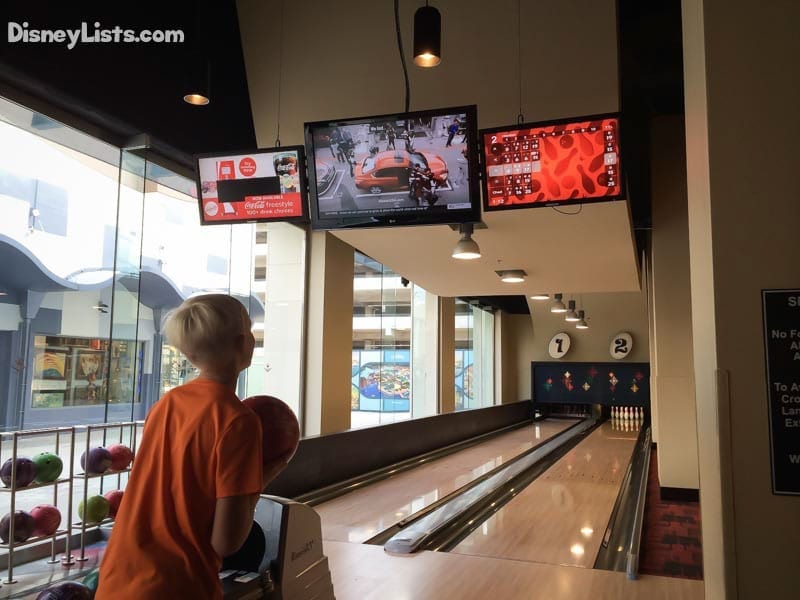 3 – Strolling the Boardwalk
The Epcot Resort area isn't a place I've explored too much. However, I hope to change that on upcoming trips due to all the cool things Disney's Boardwalk offers. The Boardwalk Inn and Villas is a Disney Resort, but it also has a genuine promenade that's a quarter of a mile long. Fashioned after a charming Mid-Atlantic seaside village from the early 1900s, the Boardwalk is on the water. It contains fun restaurants, bakeries, and lounges such as the AbracadaBar, Boardwalk Ice Cream, Boardwalk Bakery, Flying Fish Café, Trattoria al Forno, and Jellyrolls (a dueling piano bar). There is also a wide range of entertainment offerings, such as the Atlantic Dance Hall, midway carnival games, street performers, and bike and boat rentals. You can also visit other resorts that line the Boardwalk, such as the Swan and Dolphin and the Yacht and Beach Club. The best time to stroll the Boardwalk, in my opinion, is sunset; if you stick around long enough, you might even be able to see some of Epcot's Harmonious fireworks.
2 – Bass Fishing
I have to admit until I started researching this article, I had no idea that you could go fishing at Disney World. However, there are a few different fishing excursions, and they all soundfun! At various resorts (such as the Contemporary, Wilderness Lodge, and Caribbean Beach, among many others) you can embark on a guided catch-and-release bass fishing outing on Bay Lake or the Seven Seas Lagoon. Two- and four-hour excursions are available; you can go with a group or fish solo. For those who don't want to go out on the water, you can do dockside fishing at Disney's Port Orleans Riverside Resort and Disney's Fort Wilderness Resort. Just remember- all fishing on Disney property is catch-and-release only! Fish are friends, not food.
1 – Ride in a Horse-Drawn Carriage
I've always loved going on horse-drawn carriage rides, but I've never gone on a quiet, romantic trip; luckily, Disney World offers relaxing rides on horse-drawn carriages at two different resorts (Disney's Port Orleans and Fort Wilderness Resorts). At Port Orleans, you can ride along the paths surrounding the Sassagoula River for a short trip, and at Fort Wilderness, you travel through the forests while keeping an eye out for deer and rabbits. Each carriage ride is listed as lasting 25 minutes and costs $55; reservations are recommended. The resorts also offer holiday sleigh rides during December, where the carriages are decked out with lights and garlands (these holiday sleigh rides are more expensive). This is a great idea if you're looking for something to do outside the parks or are looking to impress a significant other!
For a no obligation, FREE Quote on a Disney vacation package, please contact our travel partner Magical Vacation Planner at 407-442-0227 (407-442-0215 for Spanish). You can also request a FREE quote online by Clicking HERE.