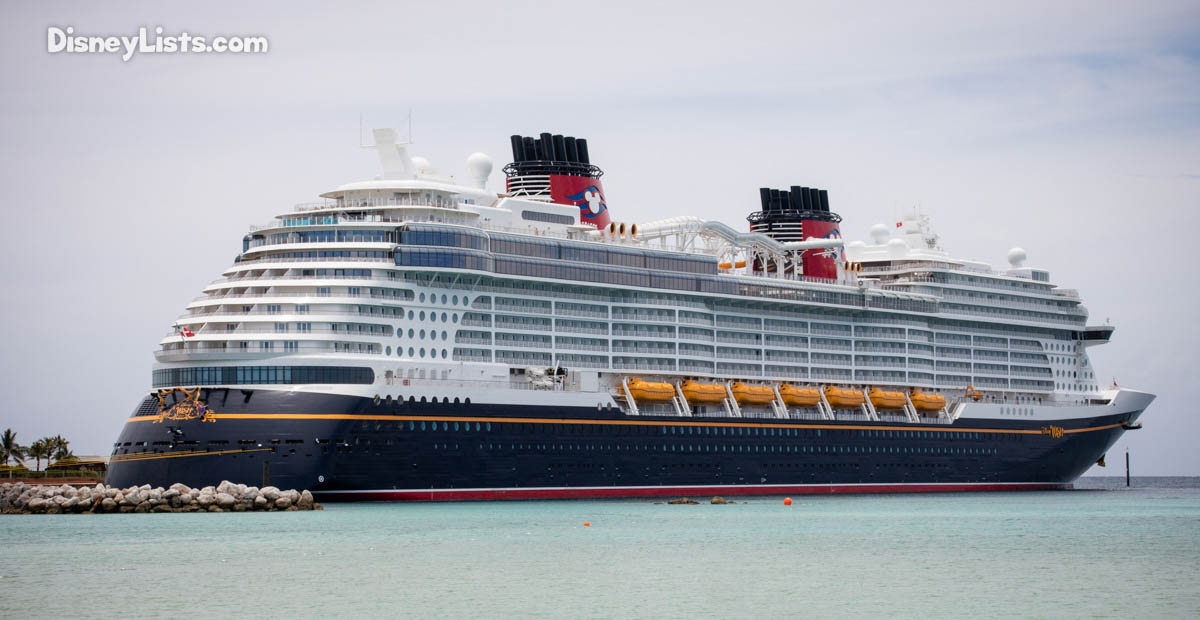 Dining on a Disney Cruise Line cruise is often the highlight of a cruise vacation. Dining on the Disney Wish takes guests to an enchanted "Frozen" kingdom, an Avengers technology showcase, and the golden age of Hollywood. During the day, guests have two new fantastic options that will ensure guests never go hungry! Learn about dining on the Disney Wish below.
1 – Overview of Dining on the Disney Wish
"Sharing a delicious meal together is an important part of family life, and we love finding surprising new ways to show our guests a magical time as they dine on each of our ships," said Ozer Balli, Vice President, Hotel Operations, Disney Cruise Line. "For the Disney Wish, our three new family restaurants are a feast for the heart as well as the palate, and all meals are served, of course, with the incredible care and attention to detail that families expect from our world-class Disney Cruise Line service team."
From theatrical entertainment to cinematic adventure to sophisticated elegance, dinner aboard the Disney Wish is so much more than a meal — it's a chance to interact with favorite Disney stories in exciting new ways only Disney Cruise Line can cook up.
Here's a quick look at the dining venues on the Disney Wish that are included in your cruise fare:
Family Rotational Dining
Arendell: A Frozen Dining Adventure
"Avengers: Quantum Encounter"
1923
Quick-and-Casual Family Dining
Marceline Market
Mickey and Friends Festival of Foods
There are also two specialty dining venues for adults and a handful of lounges guests can enjoy. Be on the lookout for a separate article coming soon. Also, an ice cream shop, Inside Out: Joyful Sweets, and we'll cover our experience with the shop in another article coming soon.
2 – Arendelle: A Frozen Dining Adventure
Arendelle: A Frozen Dining Adventure is Disney's first "Frozen"-themed theatrical dining experience, bringing the kingdom of Arendelle to life through immersive live entertainment — featuring favorite characters like Elsa, Anna, Kristoff, and Olaf — and world-class cuisine infused with Nordic influences.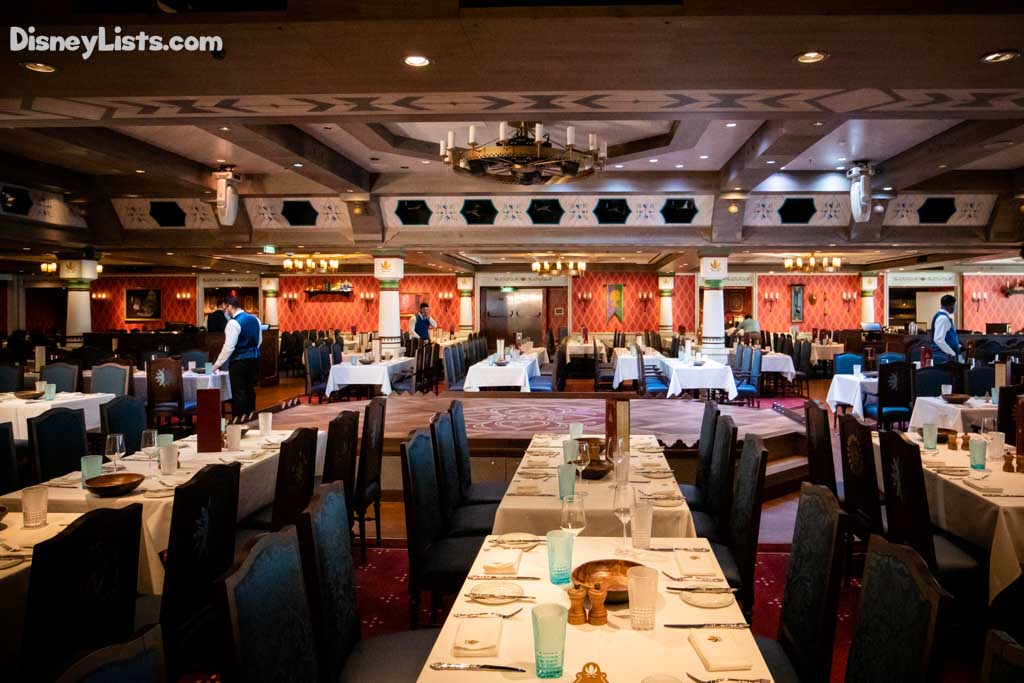 The one-of-a-kind menu for Arendelle: A Frozen Dining Adventure combines traditional flavors and ingredients from the Nordic region with modern, family-friendly fare. Guests can delight in this scrumptious smorgasbord of superior seafood, rustic game dishes, and tasty nods to the "Frozen" story.
While there are some things to love about this experience, overall, we were disappointed. Be on the lookout for our review of Arendelle: A Frozen Dining Adventure, coming soon.
3 – 'Avengers: Quantum Encounter' at Worlds of Marvel
Worlds of Marvel is the first Marvel cinematic dining adventure, where guests play an interactive role in an action-packed Avengers mission unfolding around them, complete with a worldly menu inspired by the Marvel Cinematic Universe.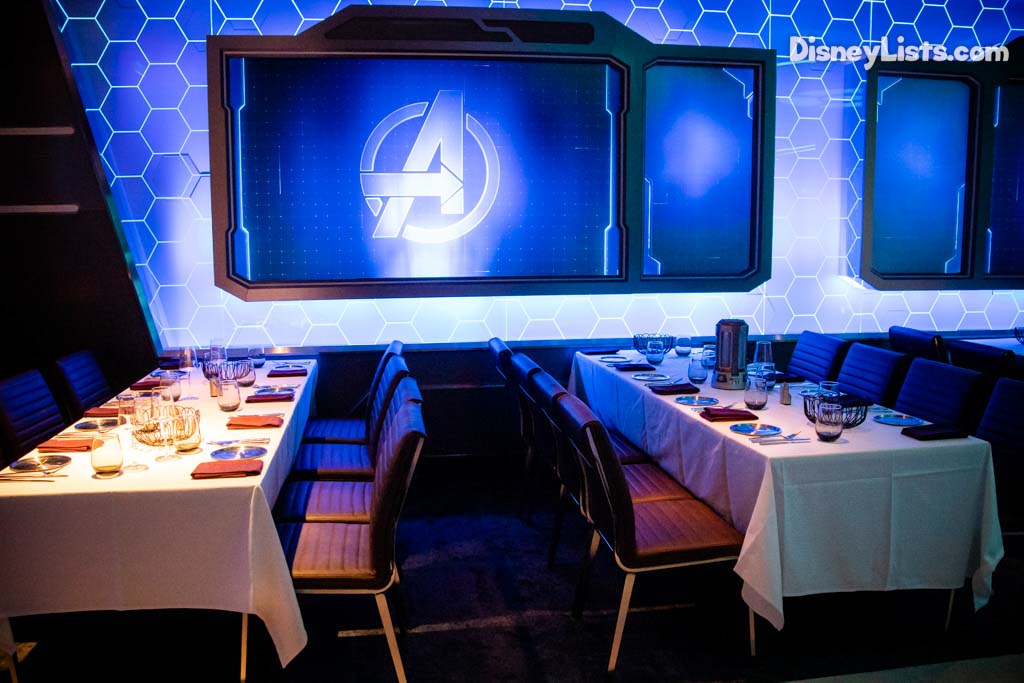 True to its name, Worlds of Marvel takes families on a flavorful tour of the real and fictional settings of the Marvel Cinematic Universe, with dishes inspired by legendary locales like African Wakanda, Eastern European Sokovia, and the Avengers' home base of New York City.
This dining experience was our favorite, mostly because Paul Rudd, as Ant-Man, steals the show and had us laughing all night! Be on the lookout for our review of 'Avengers: Quantum Encounter' at Worlds of Marvel, coming soon.
4 – 1923
Named for the year The Walt Disney Company was founded, 1923 is an elegant celebration of the company's legacy, paying homage to the golden age of animation and offering a tasteful tribute to its Californian heritage.
At 1923, guests enjoy sophisticated dishes designed with families in mind and inspired by the fusion of cultural flavors found throughout the Golden State. The diverse menu mirrors the region's blend of Asian, European, and South American cuisines, featuring local ingredients like fresh produce, wild honey, and earthy pistachios. All paired, of course, with a superlative selection of world-famous Napa Valley wines.
Overall we enjoyed our time at 1923. Be on the lookout for our review of 1923, coming soon.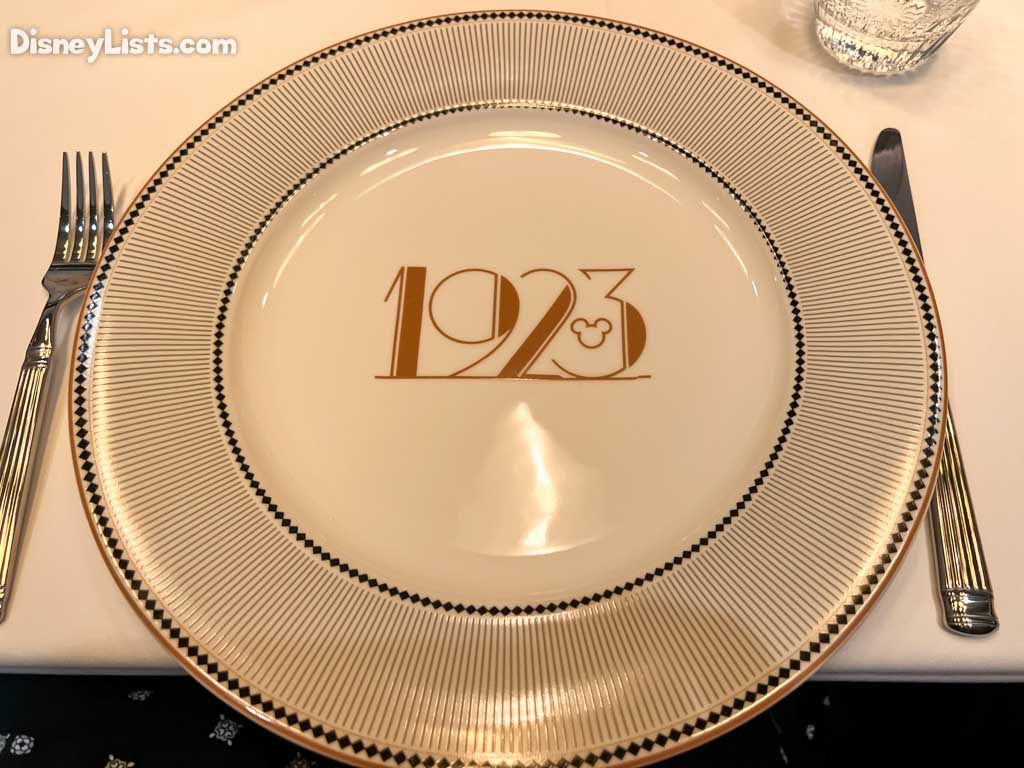 5 – A Disney Cruise Line Tradition
The Disney Wish continues Disney Cruise Line's innovative family dining concept, where guests experience one of three imaginative restaurants each night accompanied by a dedicated service team assigned to their family throughout the voyage. With exceptional attention to detail, guests enjoy a variety of dining experiences with friendly, familiar, and personalized service every evening.
In addition to elaborately themed, upscale restaurants, the Disney Wish offers a variety of dining options ranging from quick bites, casual dining, and 24-hour room service to specialty treats, gourmet cafes, and premium dining exclusively for adults.
6 – New Quick-and-Casual Family Dining
While the Disney Wish offers upscale table-service experiences throughout the day, families can enjoy quick, convenient meals and snacks with more casual walk-up dining options than ever before.
Marceline Market
Named for Walt Disney's early childhood hometown in Missouri, Marceline Market is a stylish food hall inspired by popular marketplaces around the world. Here, guests find an ever-changing menu in a vibrant, free-flow setting with both indoor and outdoor seating and ocean views all around.
Featuring ten food stalls and a café-style beverage bar in the center, Marceline Market feels like an old industrial loft converted into a bustling marketplace. The restaurant offers a wide-ranging variety of freshly prepared cuisines for the whole family, including American classics, international specialties, comfort foods, seafood, soups and salads, vegetarian and plant-based fare, baked goods, and desserts.
Marceline Market is a casual, walk-around dining experience for breakfast and lunch, followed by table-service dining at dinnertime with entrees cooked to order.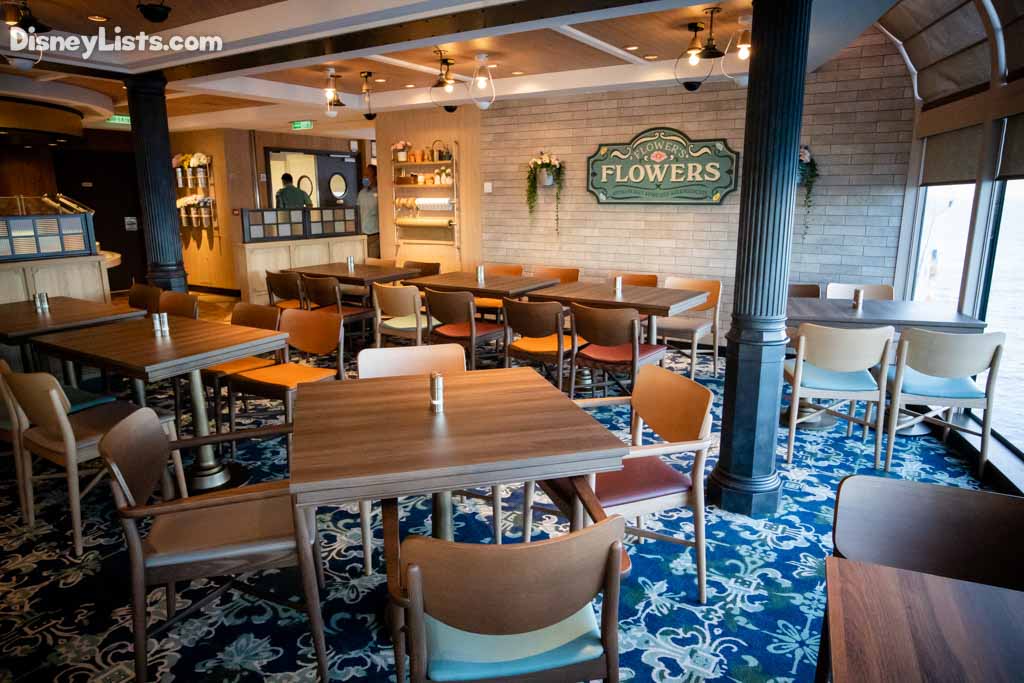 Mickey and Friends Festival of Foods
Located right in the middle of the fun on the upper decks, Mickey and Friends Festival of Foods is the perfect place for families to grab a quick bite for lunch, dinner or anytime in between. Avid Disney cruisers will be particularly pleased by the mix of fan-favorite treats, like Disney Cruise Line's signature soft-serve ice cream, with two brand-new selections: the fleet's first dedicated quick-service venues for barbeque and Mexican-inspired fare.
This open-air eatery features five themed food stalls: Mickey's Smokestack Barbecue, Donald's Cantina, Daisy's Pizza Pies, Goofy's Grill, and Sweet Minnie's Ice Cream. The whimsical design is inspired by the seaside boardwalk setting featured in popular "Mickey Mouse" animated shorts, a fitting addition to the Mickey and Friends-themed family district on the upper decks. A sizable, shaded seating area provides convenient and comfortable accommodations for families to relax and enjoy their meals.
7 – Inaugural Season
For its inaugural season through July 2023, the Disney Wish will offer three- and four-night cruises to Nassau, Bahamas, and Disney's private island, Castaway Cay, from Port Canaveral, Florida.
To learn more about Disney Cruise Line or to book a vacation, call our travel partners, Magical Vacation Planners at (407) 442-0227. You can also get a no-obligation, FREE vacation quote by clicking here.  Their services are free to you, and they can answer any questions you may have.
Editor's Note: Disney Cruise Line provided a complimentary Disney Christening Cruise with special media-specific events and tours during the cruise. However, as always, the thoughts and opinions contained in this article are entirely our own.
For a no obligation, FREE Quote on a Disney vacation package, please contact our travel partner Magical Vacation Planner at 407-442-0227 (407-442-0215 for Spanish). You can also request a FREE quote online by Clicking HERE.