Walt Disney World is so much more than just four incredible theme parks. There's Disney Springs, the resorts, miniature golf, and there are also two fantastic water parks, Typhoon Lagoon and Blizzard Beach.  Here are ten reasons why you need to spend a day at a Disney Water Park on your next vacation.
10 – The Theming
Typhoon Lagoon and Blizzard Beach are each intricately themed and offer guests a completely immersive experience. Blizzard Beach is covered with ice and snow everywhere you look, and Typhoon Lagoon had a big storm tear through this tropical paradise, leaving everything topsy-turvy, including some big boats! The theming at each park extends into everything you see and do at the water parks. Blizzard Beach has chairlifts that carry guests up to some of the water slides, and Typhoon Lagoon has surfing and storm debris scattered throughout the park. Whether you want to swim among the ice and snow or in the aftermath of a tropical storm, the theming and attention to detail at each park is that which we have all come to expect from Disney, simply incredible!
9 – Waves
The water parks at Disney have giant swimming pools, but these aren't just any ordinary swimming pools, these pools have waves! The wave pools at Blizzard Beach and Typhoon Lagoon offer thrills and excitement. The wave pool at Typhoon Lagoon has a giant 6-foot wave every 90 seconds. That's certainly not something you'll find at any resort pool.
8 – Lazy Rivers
Cross Country Creek at Blizzard Beach and Castaway Creek at Typhoon Lagoon are blissfully relaxing lazy rivers at the water parks. At the lazy rivers, you can settle into an inner tube and coast down the creeks at a leisurely pace or paddle and swim your way through the creeks. You'll float past waterfalls, under bridges, and through caves. The lazy rivers are the most relaxing way to have fun.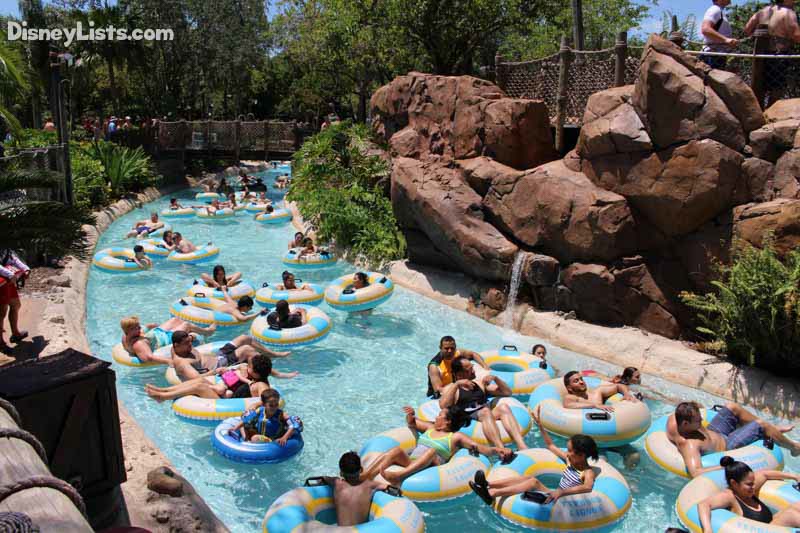 7 – Water Coasters
The Crush 'n' Gusher water coasters at Typhoon Lagoon are awesome! There are three water coasters at Crush 'n' Gusher and you should go on each one at least once during your day at the water park. There's the Pineapple Plunger, the Coconut Crusher, and the Banana Blaster, and you can tackle these tube slides solo or with a friend. These aren't just regular water slides, water jets propel you uphill, around sharp turns and down sudden dips. These are thrill slides at their best.
6 – Mini Donuts
Blizzard Beach is the only place where guests can get mini donuts. This cute and dangerously delicious snack should be on your must-do list when visiting Blizzard Beach. They even have three dipping sauces, raspberry, chocolate, and white chocolate.
5 – Keep Cool
During the hot summer months, the water parks are your best option for keeping cool all day long. You can stick to the shade under an umbrella, in a cabana, or just hang out in the water or lazy river. Disney's water parks are a must if you're visiting during a hot time of the year, the water activities and attractions will keep you feeling refreshed all day long.
4 – Raft Rides
Gangplank Falls at Typhoon Lagoon and Team Boat Springs at Blizzard Beach are slides that feature giant rafts. Gangplank Falls can take 4 guests in one raft, while Team Boat Springs can accommodate 4-6 people per raft. There's nothing better than experiencing these amazing slides in the same raft with your friends and family.
3 – Summit Plummet
Summit Plummet is for those seeking thrills and who aren't afraid of heights. Summit Plummet at Blizzard Beach is one of the world's tallest and fastest free-fall body slides. This slide has a 120-foot 'ski' slope, and you must tackle it all alone. This slide will surely make you feel alive!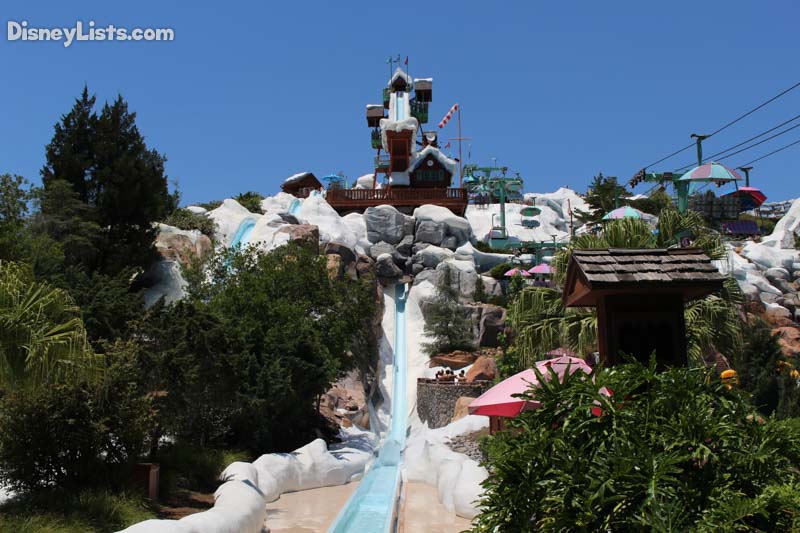 2 – Slides
We've mentioned a couple of slides that make a day at the water parks worthwhile, but there are so many more amazing slides at each park! There are solo slides, body slides, slides you go down on mats, or tube slides and slides you can ride with a friend. Some you can even race down, like Toboggan Racers or Storm Slides. There are so many water slides that the options seem endless when it comes to picking the next slide to conquer.
1 – Lots of Fun
The number one reason to spend a day at a Disney water park is that they are ridiculously fun! The water parks have enough fun to keep you going all day long, and they offer a different kind of fun and entertainment for the family that you won't find in the parks. So grab your swimsuits and beach towel, and spend a whole day at a Disney water park!
For a no obligation, FREE Quote on a Disney vacation package, please contact our travel partner Magical Vacation Planner at 407-442-0227 (407-442-0215 for Spanish). You can also request a FREE quote online by Clicking HERE.