Myths are a given around all things Disney.  There are many out there who love to spread and create myths about everything related to Disney and their parks, so Animal Kingdom is no exception.  Of course, some of them are true, and some are false!  Here are seven myths about Animal Kingdom and the verdict of their accuracy:
7 – Everest is the most expensive roller coaster in the world.
Verdict: True
Expedition Everest was definitely an expensive roller coaster to have built by Disney standards and by the standards of the entire world!  It actually made the 2011 Guinness Book of World Records as "the most expensive roller coaster in the world".  The attraction took six years of planning and construction in order to be built, and ended up costing around $100 million total by the attraction's completion. The next running competitor for the title costs in the $50 million range, so it was definitely a costly venture for Disney.
6 – The Tree of Life is a real tree that naturally formed the animal shapes in its trunk.
Verdict:  False
It is unbelievable to me that any guest would actually consider that the tree might actually be a real tree, other than the fact that Disney did an amazing job in designing, painting and maintaining this gorgeous park icon.  There is a myth that baobab tree from India can naturally form the shapes of animals in its trunk, so Disney transplanted the tree to the park. This is definitely false and the tree is very man made with a lot of metal, plaster, paint, etc. put into forming the massive base and carving the animals all around the trunk. There is also a complete attraction inside the trunk of the tree, for anyone who may still doubt that this is false.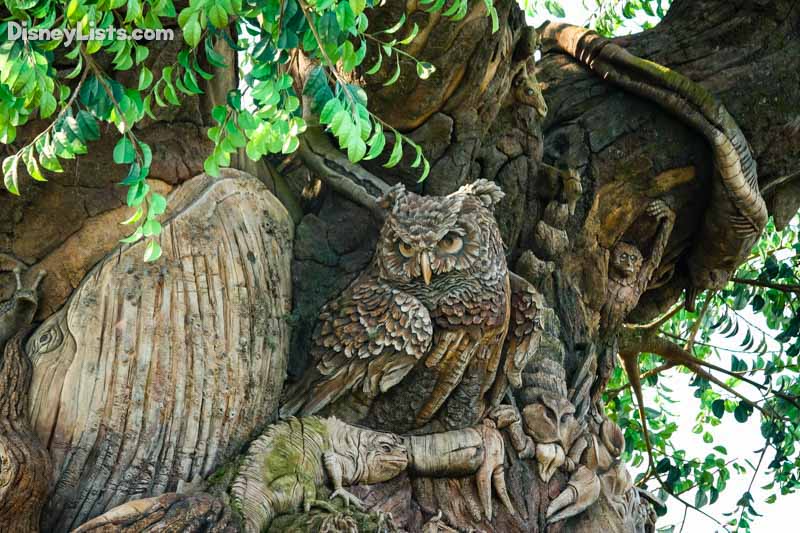 5 – Morning is the best time to see the animals.
Verdict: False, mostly
Many guests have heard or assume that the morning is when the animals are most likely to be seen in the various attractions and viewing areas at Disney's Animal Kingdom. Disney actually did a study on this and published the findings in Disney Park Blog. They found that time of day didn't really impact the number of animal sightings, so you are likely to see most of the expected animals at any time of day.  The only caveat to that is that the animals may be more active in the morning or evening, or if it is currently or has recently rained.  So if you want to sleep in and not rush to be there at opening, you don't really have to worry about missing your favorite animals.
4 – Imagineers travelled to other countries to research to build Asia and Africa lands.
Verdict: True
We all know how much effort and care Disney puts into planning and creative immersive environments and experiences.  Disney imagineers did spend time in Africa and Asia in order to obtain artifacts and design concepts for what the lands at Animal Kingdom would look like so that you could actually get a taste of what it would feel like to actually be there. We love the amount of detail that they put into these lands and how realistic and authentic the experiences are.
3 – Heat is pumped into Animal Kingdom for the animals.
Verdict: False
I know I heard this from guests many, many times and it is definitely not true.  Other variations of this stem from the fact that guests believe that it is "hotter" at Animal Kingdom than any other park. I think that it really just boils (see what I did there?) down to the fact that Florida is typically warm and humid.  It is just hot, in general.  It doesn't make sense that they would need to pump any kind of heat into the park.  There is a lot of plant life in Animal Kingdom, which I feel like gives some areas more shade and coverage, thus we feel cooler.  This one is most definitely just a myth, though.
2 – For all of the animals in the park, it takes 4 tons of food per day.
Verdict:  True
This one is actually very true.  There are around 1,000 animals that are residents of Disney's Animal Kingdom.  For all of these beautiful animals to be fed appropriately with the proper nutrition for their species, it actually takes around 4 full tons of food per day.  Can you imagine how much food that is?  It would equal more than a 4 year supply of food for the average adult person, and that is just what is gone through in a single day!  It takes a lot of love and care to prepare and distribute all of the food each day to the animals!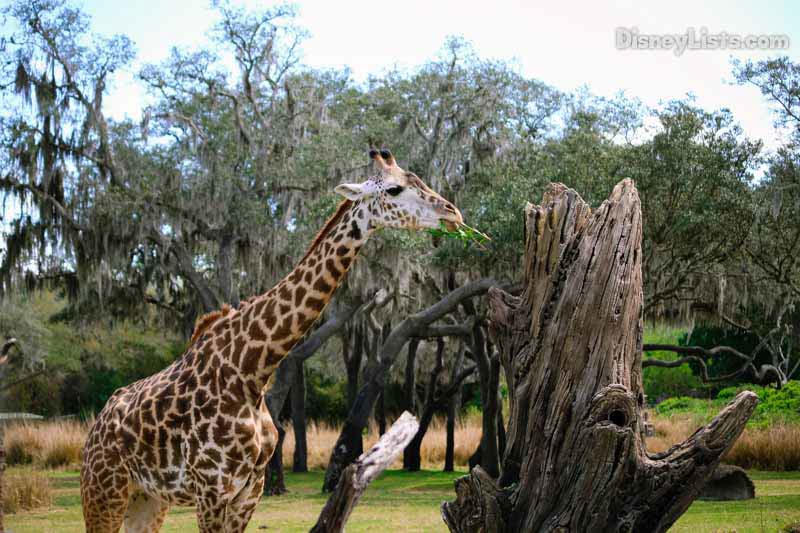 1 – The park was going to include a "Beastly Kingdom"
Verdict: True
The original plans for the park were to include an area called "Beastly Kingdom" that would feature more of the mythical creatures like dragons, unicorns, etc.  It was going to be a nod to more of the fictitious animals and bring those to life for guests.  We believe this is part of what inspired the Avatar area of the park that is currently under construction.  It would give guests a little bit of exposure to the fantasy world.  If you need proof that dragons were planned to be a part of the park, then just glance at the sign for Animal Kingdom as you are walking past the buses and toward the park entrance.  You will see a dragon in the lineup of animals.
For a no obligation, FREE Quote on a Disney vacation package, please contact our travel partner Magical Vacation Planner at 407-442-0227 (407-442-0215 for Spanish). You can also request a FREE quote online by Clicking HERE.