Our first trip to Disney was incredible! That experience was like no other and still remains one of our favorite family trips. There were some things; however, that would have been helpful to know before the adventure to Disney World! Here are eight things you might find helpful to know before your first trip to Disney.
We Wish We Had Known…
1 – To Check Out Park Layouts and Attractions Details
The first thing we see people do when they arrive at a park is to grab a park map. While we too recommend this for 1st time visitors, we hope this isn't the first time you've set eyes on the park map. At DisneyWorld.com (https://disneyworld.disney.go.com/maps/) there is an excellent map of Disney property for reviewing! You can zoom in and out as you please, right down to the specific name of a gift shop. With this map at your fingertips before your trip, you will be able to have a good idea of the general flow of the theme park, leaving out much of the headache of trying to find yourself once within the park! While you can see attractions on the map, we also recommend that you do your research on each attraction you are interested in. Check for the duration of the ride, height requirements, disability access, and thrill level. This is great to do in advance because when the family decides to go on Test Track, for example, you'll know exactly what to expect.
2 – Dining Reservations Are Worth It
We thought to ourselves, we rather not go crazy with all that planning but instead stick to a spontaneous route for our first trip. Unfortunately, this left us high and dry at times! When you are at Magic Kingdom in the heat and crowds of the summer, and all you want is a table service restaurant for lunch but can't get in anywhere but quick service, you learn to appreciate dining reservations! Or maybe there is a restaurant you've been dreaming of dining at, but once again, they aren't taking any more guests the night you need them too – you'll be kicking yourself for not making a reservation in advance. We like to be spontaneous at times, but take our word for it – it's worth planning this item ahead of time, especially for your first trip.
3 – That Researching Disney Resorts Goes a Long Way
With so many Disney Resorts to select from, we understand it can be challenging to choose one to stay at for your vacation of a lifetime! Checking for resort themes, rooms layouts, dining options, recreation, transportation, location, and of course, price is paramount to selecting the perfect place for you and your family. Do what's best for the budget, while also focusing on the needs and desires of your family. This home away from home is key to keeping the magic going outside of the park walls! Read about Disney Resort categories to help get you started.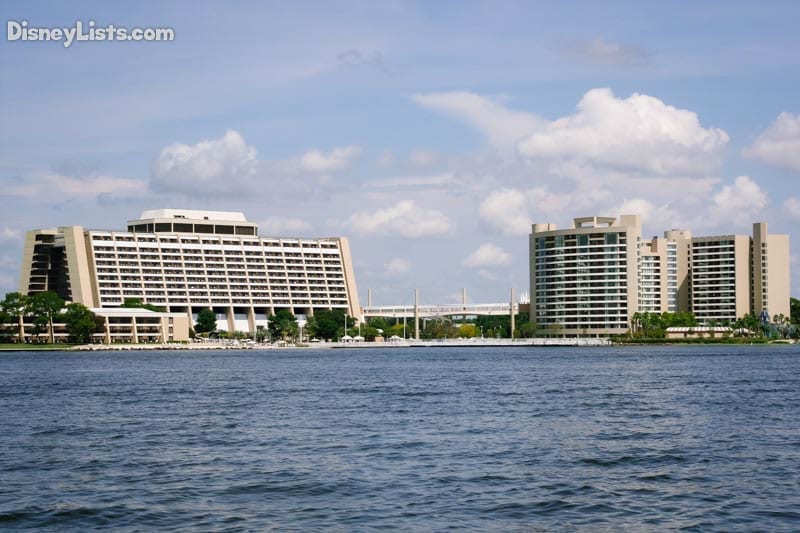 4 – Character Meet and Greets Aren't What You Might Expect
We've learned that many people have the memory or thought that the characters are walking around the park waiting to take a picture with you. Yes, years ago, you would spot a character out and about. No line needed – just a free for all on who can push forward to the character first. This (thankfully) has changed. While walking around the parks, you will spot characters, but they are in select areas, and there is a line ready for their meet and greet. This not only benefits the characters greatly, but it's nice to know how long the wait is and who is really next. Many popular characters are indoors, as these wait times get rather lengthy. On our first trip, we also missed out on several unique characters that we didn't know where to look for or when they were available for a meet and greet. Do your research in advance and get ready for some sweet hugs!
5 – Magical Moments Can Be Captured with PhotoPass Options
Little did we know on our first trip, but PhotoPass Cast Members are everywhere and ready to snap photos of you and your family in some of the most amazing locations at Disney! Check out your PhotoPass options, such as browsing all of the photos, purchasing individual ones, or getting all your pictures to download with Memory Maker. Particularly for your first trip, PhotoPass is excellent to catch that family photo for your new Mickey picture frame, plus you'll get to see your family's expressions as they plummet down Splash Mountain with ride photos.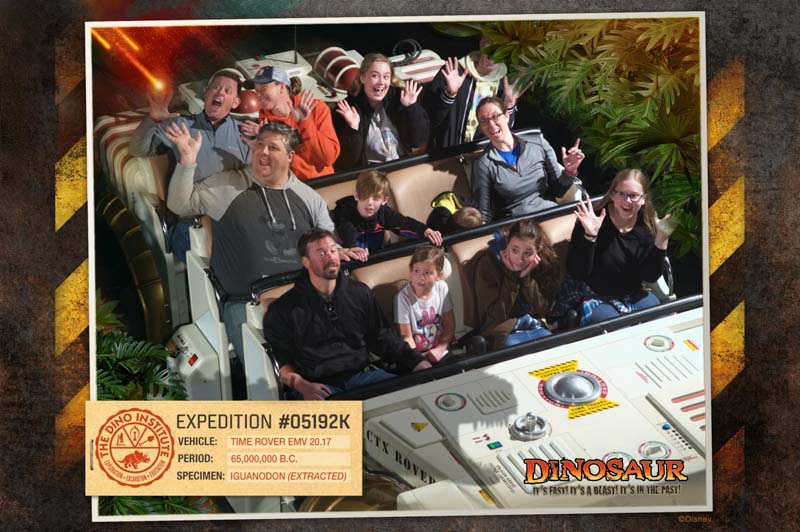 6 – To Check the Weather Daily
We did check the weather before our first big trip with one of those 10-day forecast views. We packed accordingly and were thrilled at our presumptuous weather plans! Well, guess what, folks – it's Florida! Just because it says a week from now it's going to be bright and sunny doesn't mean that's the case. While on vacation, check the weather daily as you never know when it will shift, and the chances of rain will increase. You might just need that rain gear after all! We've even gotten to the point now that if we see an ominous cloud, we start to look at our weather app for an idea of what might be headed our way and when even if The Weather Channel didn't predict rain that morning.
7 – What Disney Offers Their Guests 
Disney always hands out little freebies, and first-timers either forget or don't even know to take advantage of them. First of all, if you are a Disney Resort guest, you'll want to take advantage of the free Disney transportation – among other things! For all guests visiting Disney, the MyDisneyExperience app can guide you through the park, help you make reservations, and do so much more – all while being a free app to anyone! Guests can also decrease their cell data spent and link to Disney's Wi-Fi access. Celebrating something? Be sure to ask Guest Relations for a free button, such as a Happy Birthday button! Maybe you're thirsty – no need to purchase a bottle of water, just ask for a free cup of water at a quick service location.
8 – That We'd Be Hooked for Life!
Ok, we expected to have a great time. We knew it would be a magical experience like everyone said it would be, but we never – ever – expected to enjoy and love Disney World as much as we do now! Once you've had that 1st taste of all the wonders Disney offers, it's difficult not to begin planning for trip number two! Disney Vacation Club members, annual passholders, runDisney participants, and now sharing our tips with others… you just wait – it could very well happen to you!
For a no obligation, FREE Quote on a Disney vacation package, please contact our travel partner Magical Vacation Planner at 407-442-0227 (407-442-0215 for Spanish). You can also request a FREE quote online by Clicking HERE.