UP is a fantastic movie with beloved characters. Animal Kingdom has helped to bring more of this movie to life for us and make us a part of the experience by creating the Wilderness Explorers program. It is so much fun for the whole family, so you definitely want to stop and take a stab and the different activities. Here are some of the key things that you need to know to help you on your path to becoming an official Wilderness Explorer.
9 – What is it?
Wilderness Explorers is a program at Disney's Animal Kingdom to engage guests of all ages in learning about animals and the Wilderness. They prove this knowledge by earning their badges, which are stickers that are placed within their Wilderness Explorers Guide. Russell from the Pixar movie, UP, was a Wilderness Explorer and loved earning his badges, so now guests at Animal Kingdom get to also be a part of the Wilderness Explorer crew.
8 – What are the costs?
Believe it or not, there are no additional costs associated with the program! The event is part of regular park admission, so once you are inside the park, you won't have to pay anything else to get your booklets and start earning badges!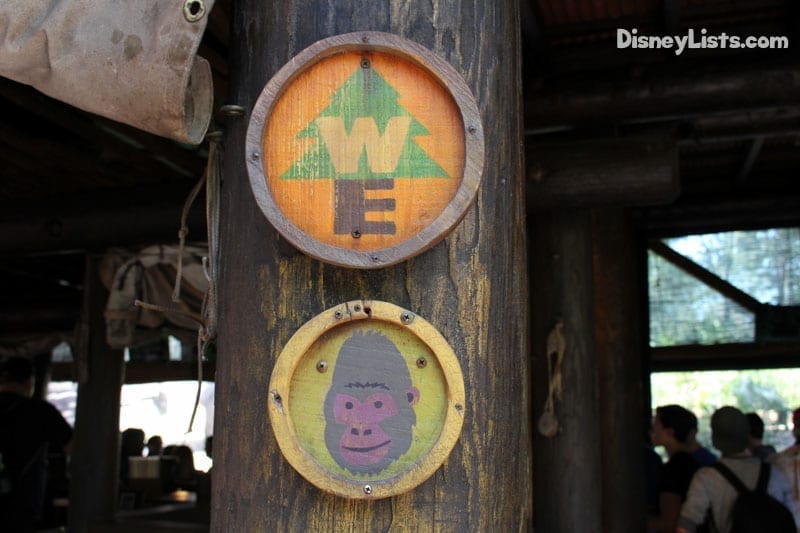 7 – Who can participate?
Wilderness Explorers is for guests of all ages.  The interest group recommendations state it is most appealing to preschoolers and kids, but everyone is invited to participate.  Everyone will learn a lot about their adventure.
6 – How to sign up.
You can sign up and get your guidebook and map at the Wilderness Explorer location just after the bridge on the right into Discovery Island once you enter Animal Kingdom Park.  They will give you all of the information that you need and make you an official Wilderness Explorer.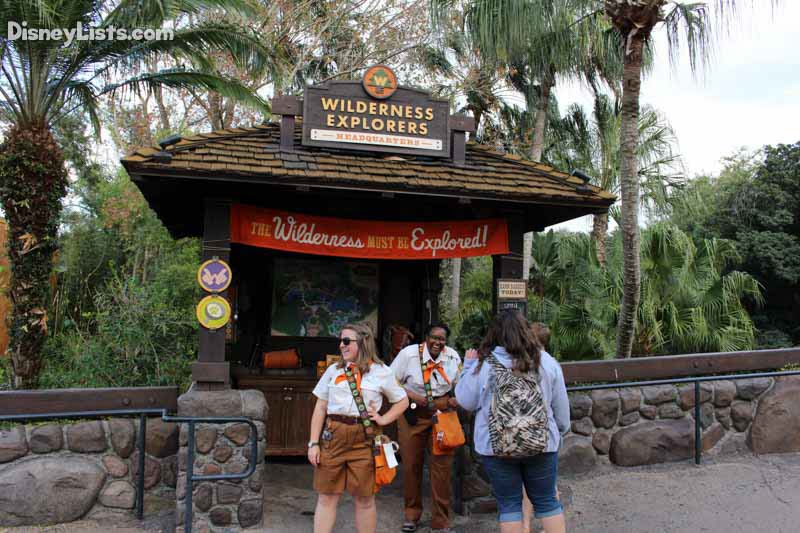 5 – There are over 30 different badges.
Once you get all of your materials, you will see that there are actually 31 badges that you can collect from all around the park. Some are on attractions, the trails, stations in between, and throughout the various lands. The adventure will have you all over every inch of the park and learning about all of the inhabitants of the park, including how to care for them.
4 – Great activity for kids who are missing school.
So your kids are missing school to attend the family vacation? No problem! Many schools encourage vacations and even ask that the students share what they learned from their vacations either in their class or through writing a paper. This activity is educational for kids of all ages, so it is a great opportunity to ensure that they are learning while they are on their vacation and can tell their classmates all they learned. The Wilderness Explorer guide with the badges that are collected makes a great visual to bring back and show to the class and explain what they learned and how they earned the badges.
3 – Brings life to trails and areas that weren't as exciting for kids before.
Animal Kingdom is known for how beautiful the park is. The park gets a bad rap as a "half-day park," especially since many guests don't consider the walking trails and observation locations as exciting of attractions as they do with the rides and other experiences around the property. The Wilderness Explorer locations bring new life to these areas and give more activity and excitement for the kiddos so that you can see that the walking trails are actually a lot of fun and a great experience to see.
2 – Let your kids decide the pace.
Don't push your kiddos too hard. If they aren't as interested or don't have the drive to complete as many of the badges as possible, it probably won't be much fun for any of you if you are constantly fighting them to move and go through the badge locations. Let them go at their own pace. Even if they only complete a few badges, but they still have a great time, that is all that really matters. The books don't really expire, so you can bring them back for another day or even on a different vacation so you can complete them then.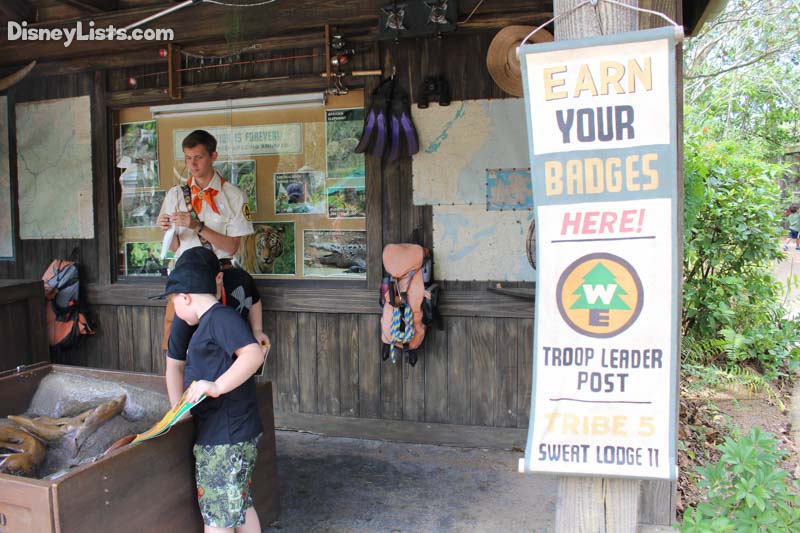 1 – You CAN earn all the badges in one day!
If you and your kids are feeling really adventurous, you definitely can complete all of the badges in one day. If this is your mission, it would be helpful if you got to the park close to opening so that you have the entire day. Just watch the map and start off in one direction and be careful not to miss any so that you don't spend a lot of time walking back and forth inefficiently through the park! Earning them all in one day is definitely an excellent feeling, and the books are great souvenirs to bring back from your trip!
For a no obligation, FREE Quote on a Disney vacation package, please contact our travel partner Magical Vacation Planner at 407-442-0227 (407-442-0215 for Spanish). You can also request a FREE quote online by Clicking HERE.