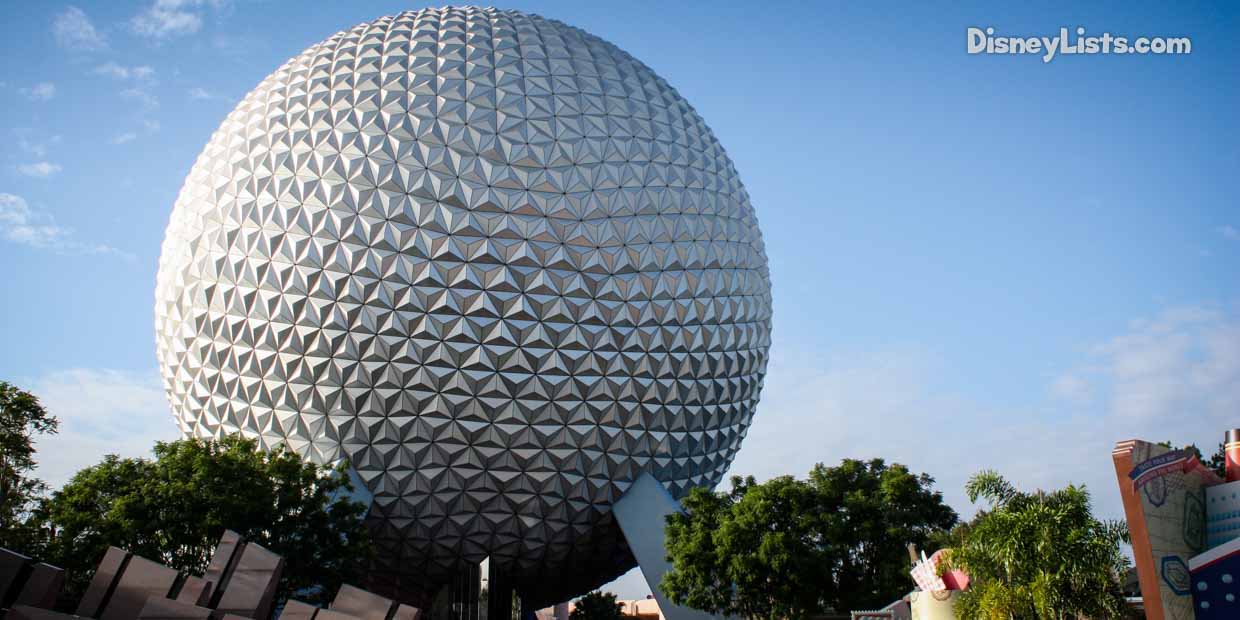 On October 1, 1982, Walt Disney World Resort invited guests to imagine what life would be like in the 21st century with the opening of EPCOT Center. This first-of-its-kind theme park focused on showcasing ideas and technologies the world had never seen before. Learn more about forty years of EPCOT below!
"May EPCOT Center entertain, inform and inspire and, above all, may it instill a new sense of belief and pride in man's ability to shape a world that offers hope to people everywhere." – Official Dedication, Oct. 24, 1982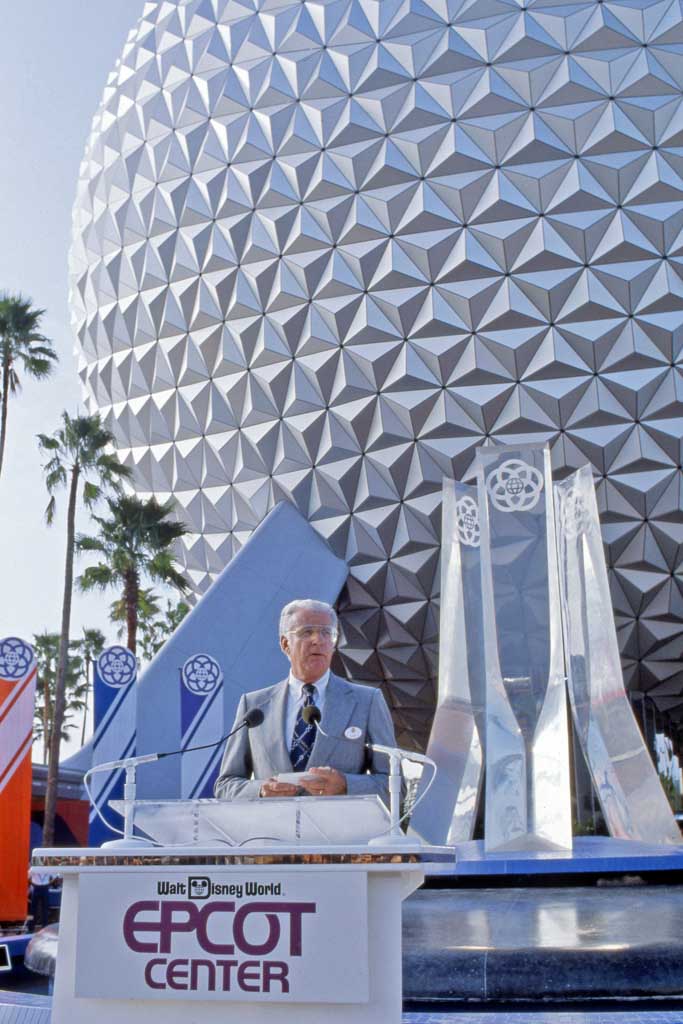 With the sentiment above, Disney Chairman and CEO Card Walker carried on Walt Disney's legacy at the park's official dedication. A month-long celebration introduced the park's five Future World pavilions and nine World Showcase pavilions to guests from around the world. The formal grand opening was held over three days, with the theme park's official dedication taking place on October 24, 1982.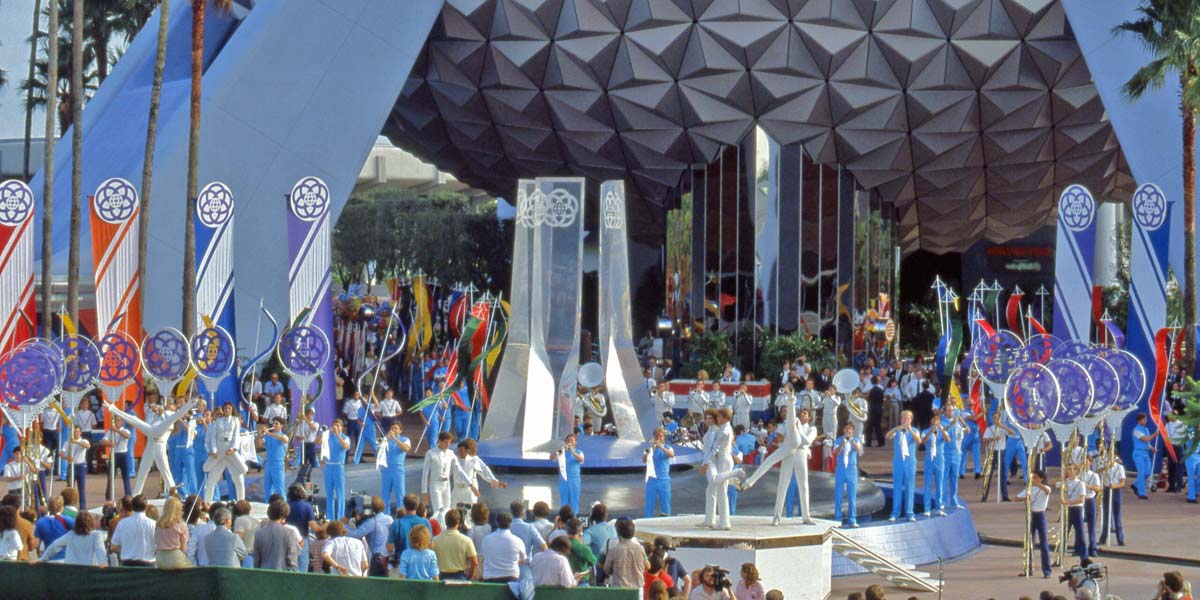 Now known as EPCOT, the park inspires curiosity, imagination and wonder through its international festivals, innovative attractions and cultural experiences.
Home to four unified neighborhoods – World Celebration, World Nature, World Discovery and World Showcase – the park continues to evolve with the biggest transformation in its history underway. As Walt Disney once said, EPCOT will "always be in a state of becoming," and the park is set to enter its next 40 years with all-new ways for guests to experience the magic of possibility.
Here's a look at some of the milestones in the 40-year history of EPCOT from 1965-1996:
(Part 2 will cover 1999-2022)
1965
Nov. 15 – Walt Disney and his brother Roy publicly announce plans for Walt Disney World Resort in a press conference held in downtown Orlando, Fla.
1966
Oct. 27 – Walt Disney records a film outlining plans for the Florida Project, including details for Walt Disney World Resort and the Experimental Prototype Community of Tomorrow (EPCOT).
1978
Card Walker, President and CEO of Walt Disney Productions, announces plans for EPCOT at the International Chamber of Commerce, and presents concepts to President Jimmy Carter, the ICC's keynote speaker.
1979
Oct. 1 – After years of planning, construction begins on EPCOT.
1982  
Sept. 24 – Walt Disney World Cast Members and their families and friends are among the very first to experience the new theme park before it opens to the public. Special preview days give Cast Members a sense of pride and help ensure the park is ready for the guests to come.
Oct. 1 – EPCOT opens with five Future World pavilions – Spaceship Earth, Universe of Energy, World of Motion, Journey Into Imagination and The Land – and nine World Showcase pavilions representing Canada, China, France, Germany, Italy, Japan, Mexico, United Kingdom and the United States.
"Carnival de Lumiere" debuts as the theme park's first nightly fireworks show, replaced in 1983 with "A New World Fantasy" and in 1984 by "Laserphonic Fantasy."
Oct. 24 – EPCOT is officially dedicated by Card Walker, Chairman and CEO of Walt Disney Productions.
A new four-mile extension of the Walt Disney World Monorail System opens, extending from the Ticket and Transportation Center to EPCOT.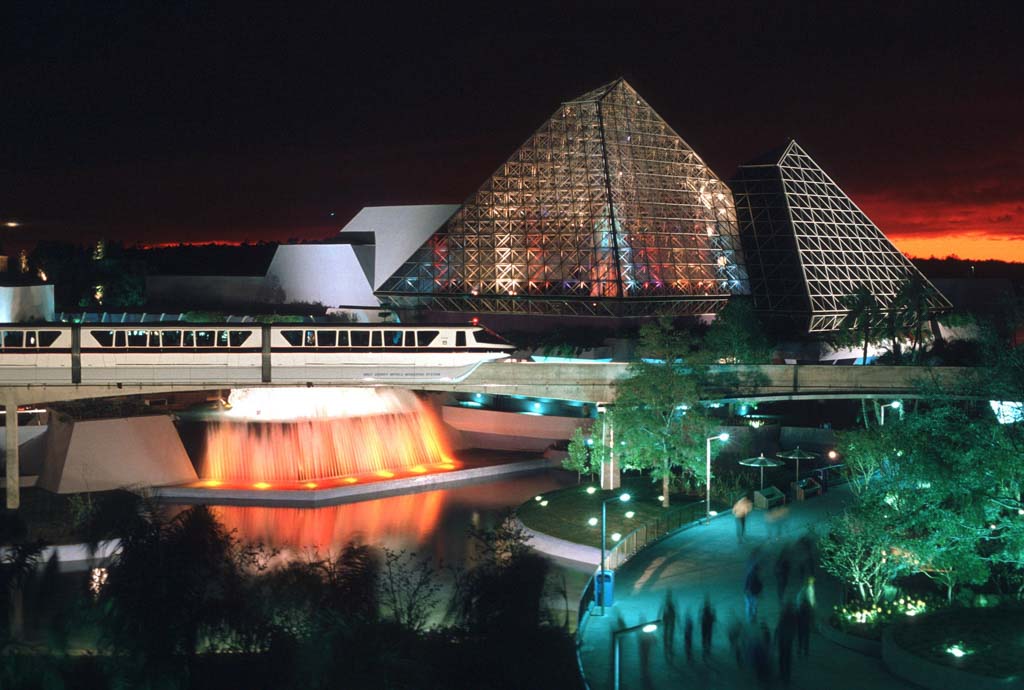 1983  
Oct. 1 – On the park's one-year anniversary, Horizons (now MISSION: Space) makes its debut in Future World. Featuring a first-of-its kind ride system, the attraction gives guests a glimpse of what life might be like in the future.
March 5 – The ride-through attraction Journey into Imagination (now Journey into Imagination with Figment) opens.
1984 
Sept. 7 – EPCOT World Showcase expands with the opening of the Morocco pavilion.
June 3 – The France pavilion in World Showcase opens its second signature restaurant, Bistro de Paris.
1985
Sept. 24 – Lotus Blossom Café opens, the first of two new restaurants to open in the China pavilion.
Oct. 23 – The China pavilion's table-service restaurant Nine Dragons Restaurant begins serving guests.
1986  
Jan. 15 – The Living Seas (now The Seas with Nemo & Friends) opens. Centerpiece of the pavilion is a 5.7-million-gallon aquarium – the world's largest at the time – that's home to more than 200 species of marine life.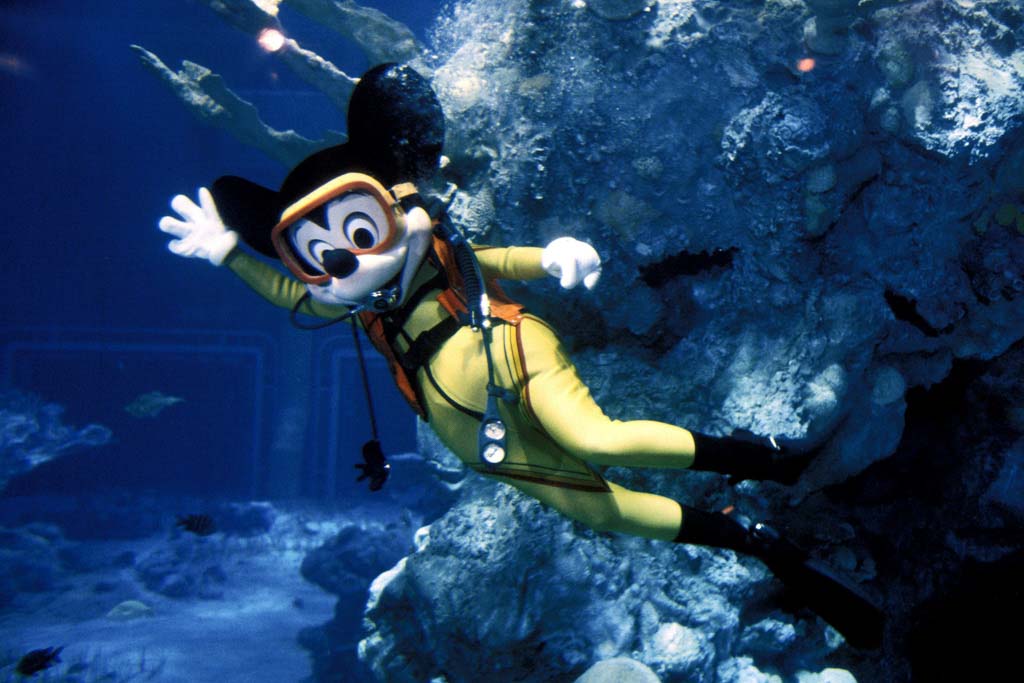 1987
The EPCOT Daredevil Circus Spectacular opens in Future World. Dubbed "The Greatest Show in Space," it featured a variety of daredevil circus acts performed in and above the CommuniCore area of the park.
1988 
Jan. 30 – "IllumiNations," a new nighttime spectacular, premieres. The new show incorporated the World Showcase pavilions for the first time with rim lighting and special projection effects.
June 3 – World Showcase expands with the opening of the Norway pavilion that introduces Maelstrom, where guests board Viking boats to discover the country's natural beauty, traditions and modern cities.
1989
Oct. 19 – Wonders of Life pavilion opens in Future World. Beneath a giant gold dome, three humorous attractions offer a fun look at health and fitness. The pavilion also includes state-of-the art, hands-on activities, live comedy shows and a fast-casual restaurant.
1990
November – The first phase of the EPCOT Resort Area opens with the debut of Disney's Yacht Club Resort (Nov. 5) and Disney's Beach Club Resort (Nov. 19). The following year brings Walt Disney World Swan Hotel (Jan. 13) and the Walt Disney World Dolphin Hotel (June 4). All within walking distance of the theme park, the collection of resorts significantly expands lodging and convention options.
1994  
April 29 – The inaugural EPCOT International Flower & Garden Festival debuts.
July 1 – Innoventions pavilion replaces Communicore, featuring interactive exhibits and demonstrations of emerging technologies.
Nov. 21 – "Honey, I Shrunk the Audience," a lively interactive 3-D adventure, opens in the Journey Into Imagination pavilion.
Nov. 25 – The Candlelight Processional moves to EPCOT from Magic Kindgom, where it had been presented since 1971. With the move to America Gardens Theater, the show was able to expand to multiple nightly performances throughout the holiday season.
1995  
Jan. 21 – "Circle of Life: An Environmental Fable" debuts in The Land. The 20-minute, 70mm film features Simba, Timon and Pumba in a story about the importance of respect for the natural environment
Sep. 15 – Ellen's Energy Adventure debuts, bringing a new storyline and humor to what was previously Universe of Energy.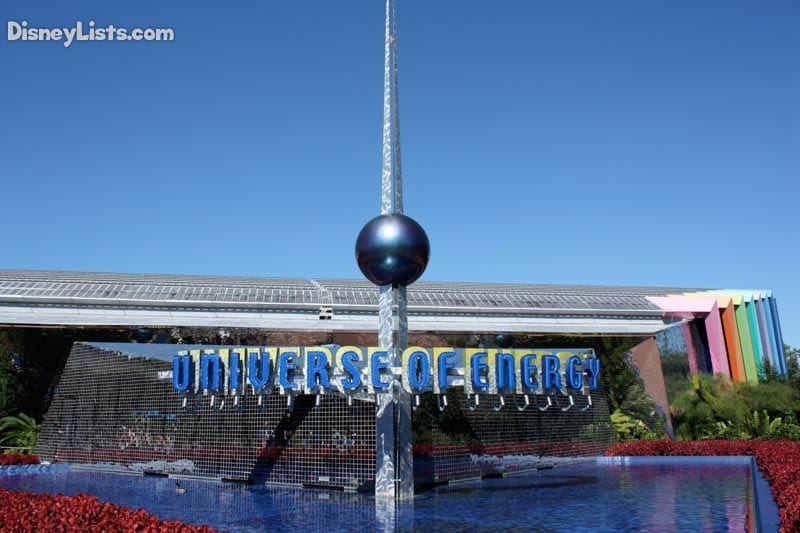 1996  
Sept. 28 – The first annual EPCOT International Food & Wine Festival makes its debut.
Check back with us soon for Part 2 where we'll look back at milestones from 1999-2022!
For a no obligation, FREE Quote on a Disney vacation package, please contact our travel partner Magical Vacation Planner at 407-442-0227 (407-442-0215 for Spanish). You can also request a FREE quote online by Clicking HERE.