Epcot is a truly unique theme park and guests who spend time in Epcot can enjoy many various pavilions that feature attractions, dining, shopping, and entertainment and spend hours merely taking it all in. Part of what makes Epcot such a fantastic theme park is its in-depth attention to detail, which helps to transport guests to different places in time, space, imagination, and the World. Guests who spend time in Epcot love to discover hidden secrets in the park, which may feature Hidden Mickeys, historical facts and tidbits, tributes to previous Epcot attractions, or cultural traditions. With so many great secrets and details to enjoy, here are four of the best secrets of Epcot.
1 – A Horizons Tribute
Guests who are looking for big thrills in Epcot can head over to Mission: SPACE to enter into the International Space Training Station for their chance to blast off to Mars. The attraction features both a more intense and tamer version, allowing all guests to enjoy the adventure without feeling ill. Those who are brave enough to ride soon find themselves assigned the role of either pilot, engineer, navigator, or commander and on their way through a series of events and challenges to safely land on Mars. Before Mission: SPACE existed in Epcot, the site used to be home to Horizons, an attraction that focused on sharing with guests different scenarios of the future. When Horizons originally opened, it had its very own logo, which can still be spotted today in the middle of the massive gravity wheel found in the first indoor room of Mission: SPACE's queue.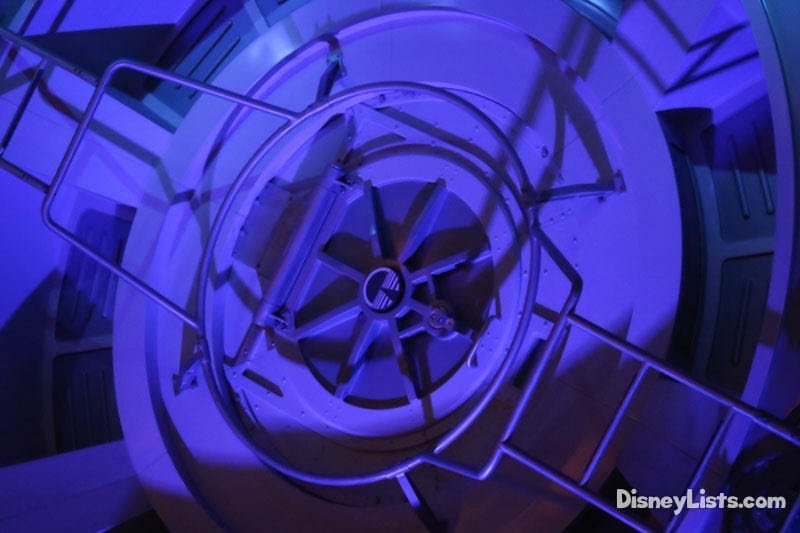 2 – A Special Address
Living with the Land in The Land Pavilion in World Nature aims to teach guests all about the importance and versatility of the land we survive on. Guests board boats and set sail first moving through a series of different settings that demonstrate how the land can thrive in all sorts of extreme environments. During this portion of the attraction, guests move through a scene depicting a typical farm life, including a traditional farmhouse with a dog waiting on the porch. As the boats approach the house, guests can spot that the number on the mailbox is eighty-two. Living with the Land and Epcot fans will recognize that this is an homage to the fact that both the attraction and park opened in 1982.
3 – Saint George
Each pavilion in World Showcase celebrates the culture and history of its country through details, architecture, cuisine, entertainment, and atmosphere. The Germany Pavilion is designed to make guests feel as though they have traveled to a quaint town in the countryside, complete with a small town square. Guests who enjoy the ambiance of the Germany Pavilion will notice a fountain in the center of the square with a figure on top of a large pole in the center. The figure is a representation of St. George, who, according to German tradition, slayed a dragon to save a princess. Many towns in Germany feature a likeness of St. George to offer protection to their people, and the Germany Pavilion in Epcot is no exception.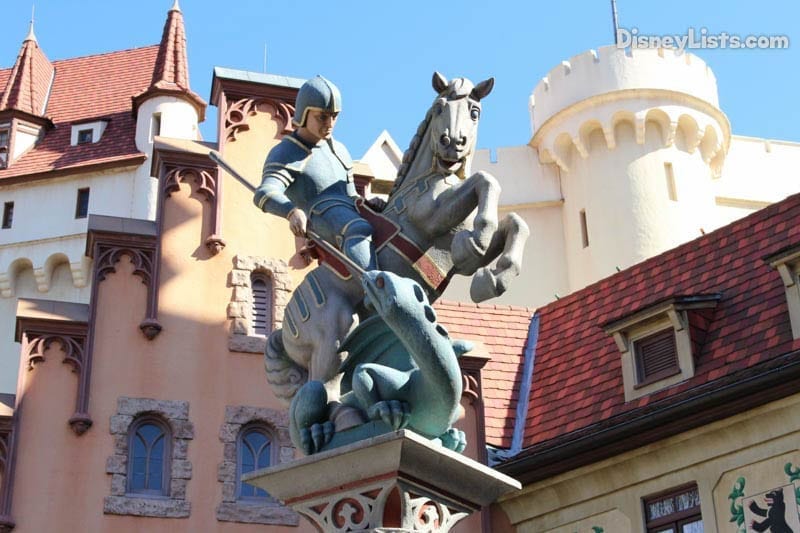 4 – A Fishy Tribute
One of the largest pavilions in Epcot's World Nature is The Seas with Nemo and Friends, which invites guests to dive deep into the oceans and explore with Nemo and other classic characters from the hit Pixar film Finding Nemo. The pavilion features an attraction of the same name, and as guests enter into the indoor queue, they first pass through a room designed to look just like a beach. Located in this room is a sign with the address 1401 Coral Coastal Highway, which might seem like a fictional address but pays tribute to Walt Disney Imagineering, which is located at 1401 Flower Street in Glendale California.
For a no obligation, FREE Quote on a Disney vacation package, please contact our travel partner Magical Vacation Planner at 407-442-0227 (407-442-0215 for Spanish). You can also request a FREE quote online by Clicking HERE.