Are you looking for that perfect Disney souvenir for the Hercules in your life? Or maybe you are Hercules and just can't decide what souvenir to purchase? Check out these ten Disney souvenirs that we think are great for any guy!
1 – Techie Accessories
All guys love techie stuff, right?! You can't go wrong with the tech accessories offered at Disney. Whether you spruce up a MagicBand with a new customized band (love the Star Wars options!), select a new cell phone case, buy a unique USB Flash Drive or mouse pad, or choose a MacBook Pro or iPad sleeve, he's sure to love it and better yet get great use out of it! Check out the Tomorrowland Light & Power Co. gift shop located next to Space Mountain in Magic Kingdom for some great techie accessories.
2 – Watch and Pocket Watch
You likely won't be late again if you can't stop looking at your new watch! A watch is something that will last him a lifetime. There are several selections and locations for purchasing a variety of watches for men. Our favorites are the unique pocket watches available. Located in random locations, such as your resort gift shops, as well as at Hollywood Studios and Magic Kingdom, these pocket watches are spectacular and great keepsakes for guys.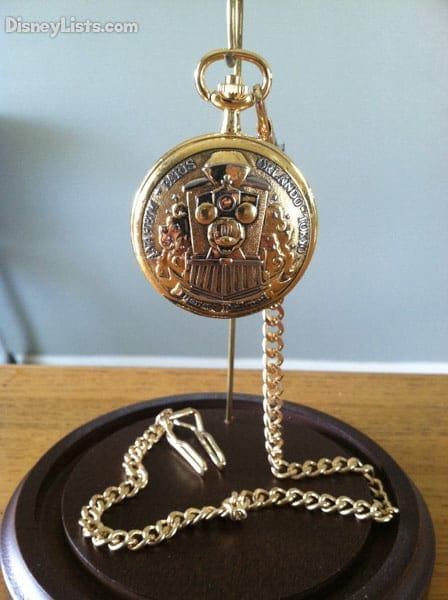 3 – Star Wars Memorabilia
Ah, strong are you with the force! Well, you've come to the right place. This is a chance for guys to be kids again with the huge selection of Star Wars toys (we mean collectibles), clothing, hats, luggage, home décor, kitchen accessories, memorabilia, and more. You'll want to check out the Star Wars Launch Bay gift shop at Hollywood Studios for some crazy awesome Star Wars souvenirs and the Marketplace at Star Wars: Galaxy's Edge. The Star Wars Galactic Outpost at Disney Springs is also a great place to find some cool Star Wars souvenirs.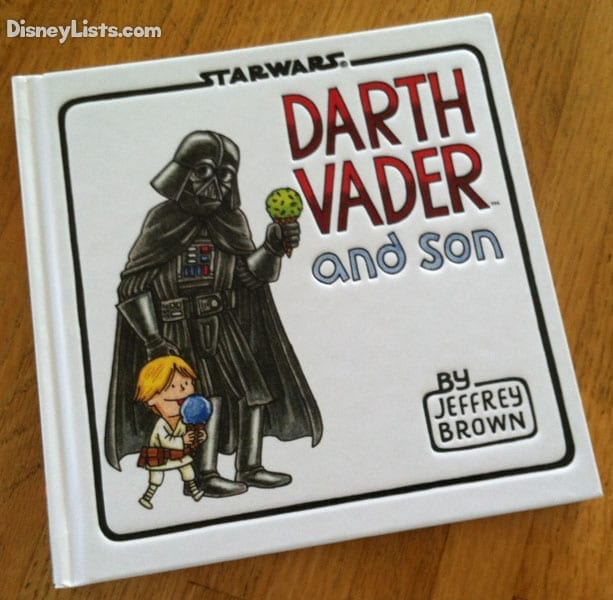 4 – Marvel Memorabilia
If we mention Star Wars memorabilia, we must also mention Marvel Memorabilia! Disney's new Marvel kick brings with it exciting merchandise that guys will love! Clothes, bags, hats, action figures, wall art, mugs, tech accessories, and more are available. You'll want to check out Marvel Super Hero Headquarters at Disney Springs for a great selection.
5 – Golf Items
Fore! Golf polo shirts, jackets, towels, tees, balls, socks, hats, club head covers… the golfing supplies at Disney seem endless. If you or someone you love needs any sort of golf accessory, you'll be able to find it with a Disney flare in several gift shops throughout Disney. The largest selection we've seen is located at Disney Springs in the World of Disney gift shop.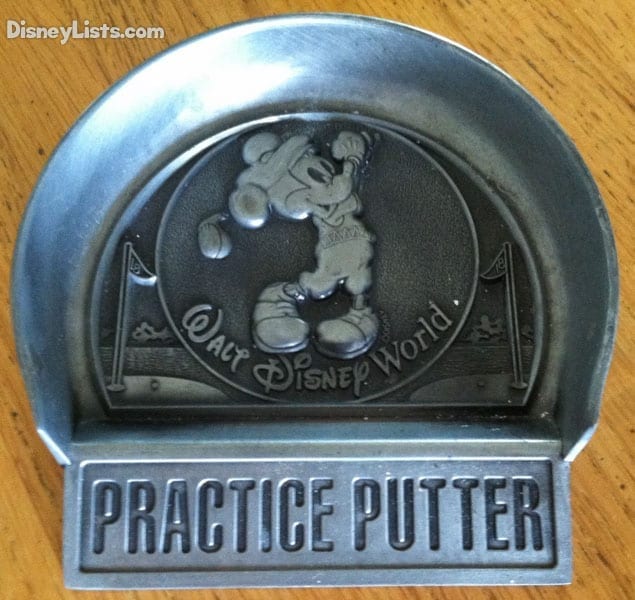 6 – Tie and Cufflinks
Ties and Cufflinks can seem like a fairly standard go-to souvenir for men, but we still feel the need to list it as when it comes to Mickey on it "standard" seems to go to "special". There is just something about a man strutting around with R2-D2 cufflinks that screams awesome! The same goes for the Mickey cufflinks, Darth Vader cufflinks, and even Captain America cufflinks. Ties can be bold and bright or very sophisticated, depending on your preference. Cufflinks and tie varieties are available in several of the men's sections in the larger gift shops. Cufflinks, particularly, may be available in locations you can find jewelry or in specialty shops such as Star Wars cufflinks, where Star Wars memorabilia is sold.
7 – PJ Bottoms
So random, we know – but let's face it, guys like to be comfy! Disney has a great selection of pajama pants for men for your comfort while on vacation or back home. Take your pick for Mickey, Star Wars, Marvel Avengers, and Nightmare Before Christmas: different textures and different selections but all great for relaxing. Check out just about any gift shop for pajama bottoms. While you're at it, grab the matching boxers!
8 – Tees
Probably the most popular souvenir purchased at Disney is a shirt. This is likely because of the vast variety, great pricing, awesome designs, easy finding, and just about everyone would love and use a shirt. Men's shirts range from sophisticated and simple styles to all-out silliness and/or action-packed—characters of all sorts like Olaf, Grumpy, Hercules, Muppets, and more. Of course, you'll also find a limitless supply of Star Wars and Marvel shirts available. Attraction shirts, Disney dessert shirts, Disney icons shirts, the list goes on! Some of our favorite shirts are the ones of Walt Disney himself with one of his quotes or drawings. You can't go wrong with this souvenir!
9 – Décor
Men, décor? Hear us out! Be sure you know his favorite character, park, or attraction, and see if you can find something for him for home or his office. We've seen some incredible breathtaking drawings of images from Magic Kingdom, such as Thomas Kinkade art. Maybe he needs some creepy Haunted Mansion bookends for the office? How about a Gaston's Tavern wall mount for the man cave?
The Art of Disney store at Disney Springs is our particular favorite to look for home décor such as wall art or figurines for display.
10 – An Experience
Last but not least, we'd suggest the "souvenir" of an experience. Sometimes the most precious gift you can give someone is a memory. Whether you purchase a round of golf at one of Disney's amazing courses, have a great dinner and bowl at Splitsville at Disney Springs, or head to ESPN Wide World of Sports for a baseball game – having a great time can be the best souvenir of all!
There are so many souvenir options available! What are your favorite souvenirs for men?
For a no obligation, FREE Quote on a Disney vacation package, please contact our travel partner Magical Vacation Planner at 407-442-0227 (407-442-0215 for Spanish). You can also request a FREE quote online by Clicking HERE.