Shopping at Walt Disney World is one of our absolute favorite things to do!  We love adding to our various collections and looking at all of the new merchandise that is released each year.  There are definitely some DO's and DON'Ts to remember that will make shopping at Walt Disney World much better.  Here are seven of my favorites:
6 – DO buy gift cards to use for your trip.
Gift cards are great! You can put set amounts on them so that you can help manage a budget for you and your kiddos when shopping for souvenirs and various Disney merchandise. You can also ask family members and friends to give you Disney gift cards for birthday gifts, Christmas gifts, etc. The gift cards are good for just about everything at Walt Disney World, too. You can also buy them for a discount at Sam's Club or Target. This will save you about 5% of the cost, and every little bit adds up.
5 – DON'T buy the first thing you see.
It is important to encourage you and your family to make sure that you don't make impulse purchases and actually buy the items that you really want. When you arrive, there will be so much fantastic merchandise that you will definitely want to buy everything that you see. You will blow the souvenir budget quick if you don't at least look around a little bit and make sure that you prioritize your spending.
4 – DO hold onto your receipts.
It is a great idea to hold onto your receipts for all merchandise purchases. If you decide you want to return an item, Disney is excellent about honoring returns, especially if you have the receipt. If the item gets damaged while you are on property or goes missing, Disney is also good about replacing the items as long as you have a receipt to show. I usually bring a Ziploc or envelope and stuff all of the shopping receipts in there so that I have them all until we get home.
3 – DON'T forget to ask about discounts.
Almost all of the merchandise locations offer a discount of some sort. It could be DVC, Annual Passholder, AAA, Disney Visa, etc. You will definitely want to ask what discounts are honored so that you can take advantage of the best discount available to you. Every little bit adds up, so you want to save money wherever you can.
2 – DO ask about the promotional or limited items in the store.
Many of the major stores in each theme park or Disney Springs will have promotional or limited items. There may be limited edition items like pins, Magic Bands, bags, etc. You would likely see some sort of promotional display or signage, but you can also ask a cast member if there are currently any offers. There are also promotional deals where if you spend a certain amount of money, you are eligible to purchase an exclusive item like a blanket, towel, duffel, etc. at a discount. We love snagging these items since they are usually pretty useful items.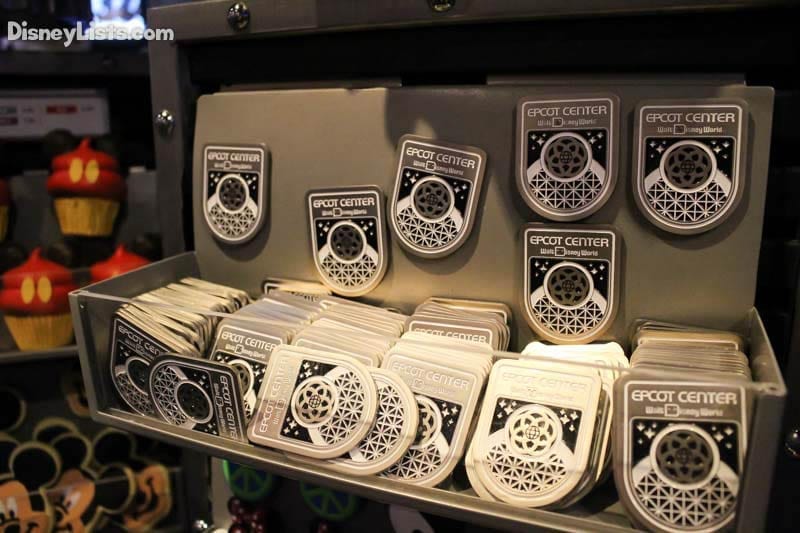 1 – DON'T skip over park or attraction-themed merchandise that you want.
If you are at a specific park or attraction and find merchandise that you want, then you probably should go ahead and grab those items. The generic items are typically found at other stores, parks, and locations. Particular merchandise is limited to certain areas is mostly only located at the attraction area, with a few of the common items found duplicated in other shops.
For a no obligation, FREE Quote on a Disney vacation package, please contact our travel partner Magical Vacation Planner at 407-442-0227 (407-442-0215 for Spanish). You can also request a FREE quote online by Clicking HERE.