Most travelers to Walt Disney World favor specific times of the year to visit. Some prefer waiting until school lets out to enjoy Florida's summertime fun; others can't wait for Epcot's spring and autumn festivals. Though these seasons certainly offer many wonders to enjoy, the following nine reasons reveal why the winter season, from mid-November to the end of January, is the perfect time to visit Disney World.
8 – Fewer Crowds
Except during school breaks for Thanksgiving, Christmas, and New Year's, the vacation population of Walt Disney World drops significantly in winter, creating several benefits for those looking to flock to their favorite destination. To begin with, crowds tend to be more mature, since most families with children hesitate to pull their kids out of school for extended periods, and retired "snowbirds" fly south to Florida to avoid frigid weather. This doesn't mean that you won't meet families with children at Walt Disney World in the winter, just fewer than normal. Locals still visit theme parks at this time, especially during weekends, and many South American families fly up for a bit of Mickey-time during their summer break. Nevertheless, imagine standing on Main Street, U.S.A. or in the middle of Central Plaza and watching Happily Ever After without having to keep your arms at your side to avoid elbowing strangers.
7 – Shorter Lines (Most of the Time)
While children are in school, the lines at attractions are shorter than you'll find in the summer. Then again, they grow very long during the winter holiday break. Planning your trip for the weeks between Thanksgiving and Christmas or a week or so after New Year's Day will result in shorter wait times at most attractions and shows. With reduced waiting, you'll experience more rides each day, get better seats at shows, and avoid long delays at counter-service restaurants, all of which are great reasons to visit in the winter.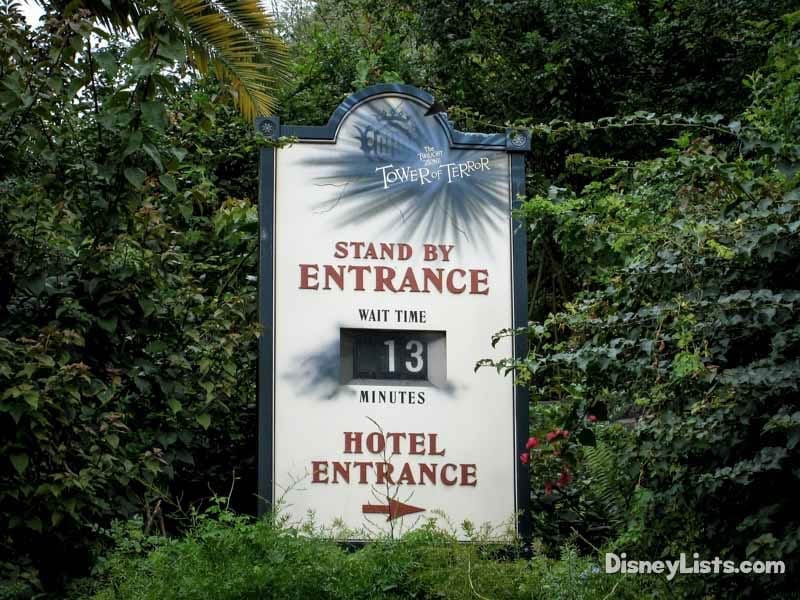 6 – Restaurant Reservations
Reservation hunting at Walt Disney World in peak season frustrates even the most patient restaurant guests. Trying to book tables at establishments like Le Cellier Steakhouse or 'Ohana during these busy periods proves to be an impossible task, and those you manage to snag are usually inconvenient. Reserving tables during the winter lull offers visitors better time selections and more opportunities to dine at eateries normally out of reach for most guests during crowded weeks.
5 – Mild Temperatures
The scorching heat of Florida spikes into the high 90s in the summer and temperatures hover in the mid-80s during spring and autumn. Add sweltering humidity to the mix, and the heat almost smothers you. On the other hand, you'll enjoy temperatures in the 70s as you stroll through your favorite theme park in the winter. Be certain to bring a jacket for evening activities, however, because nights can dip into the 40s and 50s. Those who love swimming at Disney Resorts shouldn't worry about these low temperatures since the pools maintain a comfortable 82 degrees.
4 – Dry Weather
Florida's dry season begins in late November and extends until May, making winter an ideal time to visit. The rest of the year features the national hurricane season and Florida's normal wet season. From June to October, 70% of the state's annual rainfall falls in a seemingly unpredictable fashion, keeping you dry for hours and then drenching you in a span of minutes. Also, Floridian storms often produce an incredible amount of lightning, which easily disrupts theme park operations. Winter travelers to Walt Disney World won't have to worry about Expedition Everest being closed due to dangerous weather conditions.
3 – Lower Travel Prices
Because winter isn't the tourist season for Central Florida, Disney Resorts and other hotels in the area lower their room rates, making them more affordable for Mickey fans on a tight budget. Additionally, many airlines discount tickets during this time due to low traffic to the region. Of course, you'll have to avoid the holiday weeks to get these rates, since the demand for travel arrangements increases at this time. Nevertheless, purchasing a world-class vacation at bargain prices may be worth the trip when tourism lags, even if the timing is problematic.
2 – Christmas Décor
Christmas serves as one of the most beloved holidays of the year, and Walt Disney World remains the most popular vacation destination. During the winter holidays, Disney cast members decorate the parks and resorts with garland, Christmas lights, bows, trees, and more; small "snow flurries" even appear, though they consist of soapflakes rather than snowflakes. Even Jungle Cruise undergoes a makeover, becoming "Jingle Cruise" to exhibit its holiday spirit. Intertwining Christmas and Disney magic provides the perfect occasion for feeling both holiday and vacation delight, which is why this two-week, holiday break is one of the busiest times of the year. Nevertheless, if you want to avoid the crowds of Christmas but desire to feel its spirit, then schedule your trip two weeks before Thanksgiving or the first two weeks of December. Disney cast members will have already decked the halls with boughs of holly, but most of the holiday visitors will not have arrived yet.
1 – Holiday Events
The Imagineers and event planners at Walt Disney World have cooked up some pretty remarkable activities for the winter season, beginning with Mickey's Very Merry Christmas Party, which runs from early November to a few days before Christmas. This party includes all of Mickey's friends, dressed in their best Christmas attire to perform for all attendees. As you make your way to Epcot, be sure to check out the Epcot International Festival of the Holidays, a presentation of Christmas décor and traditions from the nations represented at the World Showcase. Your visit to Epcot can be capped off with the Candlelight Processional, a mass choir and orchestral show at America Gardens Theatre that's hosted by a well-known celebrity. Overall, these activities will enhance your holiday celebrations, providing you with a winter vacation that you'll never forget.
For a no obligation, FREE Quote on a Disney vacation package, please contact our travel partner Magical Vacation Planner at 407-442-0227 (407-442-0215 for Spanish). You can also request a FREE quote online by Clicking HERE.