Parents – for just a minute, forget about the dirty dishes in the sink, leave the pile of clothes in the dryer, and let those work emails go unread. Our precious (and sometimes not so precious) children are growing up way too fast. This is why when taking a trip to Disney World is in the plans, we try to especially include activities to do WITH our kiddos! Check out these ten activities we love to incorporate into our Disney World trips to get the most of our time with the kids.
1 – Dinner Show
Disney World's dinner show is the Hoop-Dee-Doo Musical Revue at Fort Wilderness. We love to enjoy Hoop-Dee-Doo Musical Revue with our kids. The entertainment and food selections are exceptional, and Hoop-Dee-Doo has been a family favorite of ours. Plus, a dinner show is a great option when you don't have a park ticket or are enjoying a resort day!
2 – Resort Exploration
Disney Resorts offer a ton of activities you can do with your kiddos. Rent a surrey bike and ride around the resort, spend a little change in the arcade, take a dip in Disney's remarkable pools, rent a canoe or paddleboat and float downriver, roast marshmallows at the resort campfire, and stay up for the Movie Under the Stars. There is so much to do, which is why we schedule a resort day into our plans.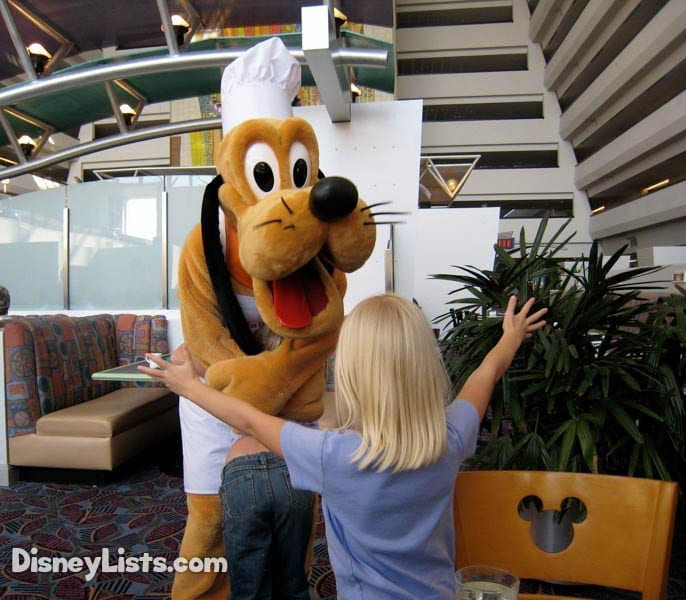 3 – Character Dining
We mentioned dinner shows above, but Character Dining is another way to experience a great meal with sweet Characters visiting you and your children right at your table. Chef Mickey's, Tusker House, Garden Grill, Crystal Palace, Cape May Café, and Cinderella's Royal Table are just a few exceptional choices. Whether or not you have a park ticket, there is always a chance to see a character and let your kids get the autographs and hugs of a lifetime.
4 – Kid-Friendly Attractions
Yes, we parents love Tower of Terror, Space Mountain, and Avatar – Flight of Passage. But, your child may not meet the height requirements or may be too scared to ride. Make their day by focusing on kid-friendly attractions that they will especially enjoy. A few of our family-friendly favorites are Dumbo, the Flying Elephant, Na'vi River Journey, The Many Adventures of Winnie the Pooh, Buzz Lightyear's Space Ranger Spin, Toy Story Mania, Disney Junior Live on Stage, Frozen Ever After, The Seas with Nemo and Friends, and Mickey and Minnie's Runaway Railway. Our kids would like to add Mad Tea Party (Magic Kingdom's teacups attraction), but Mom and Dad get a little nauseous on this one… which is probably why they find it hilarious when we ride it with them!
5 – Scavenger Hunt
Disney is full of scavenger hunts that both adults and children can participate in. And guess what – all the scavenger hunts listed here are FREE! Hidden Mickey's are just about everywhere, from resorts, to parks, to restaurants. Do a little Hidden Mickey research before your trip and see if you can locate as many Hidden Mickeys as possible. Animal Kingdom's Wilderness Explorer program is an excellent way for kids to have fun while learning a thing or two. 
6 – Miniature Golf
Who's up for a little putt-putt? We love spending time at either of Disney World's miniature golf courses – Fantasia Gardens & Miniature Golf or Winter Summerland Miniature Golf. Both courses offer a fun yet inexpensive way to spend time enjoying each other. If your family has a competitive side like ours, miniature golf is great for a little family-fun competition.
7 – Water Parks
Your kids will think they've died and gone to heaven at either Typhoon Lagoon or Blizzard Beach water parks. Slides, wave pools, and family rafting rides – you and your kids can expect a water day filled with fun. Definitely hit the rafting attractions for families, as these tend to be the ones our kids have the fondest memories of… probably because Mom was screaming the whole time!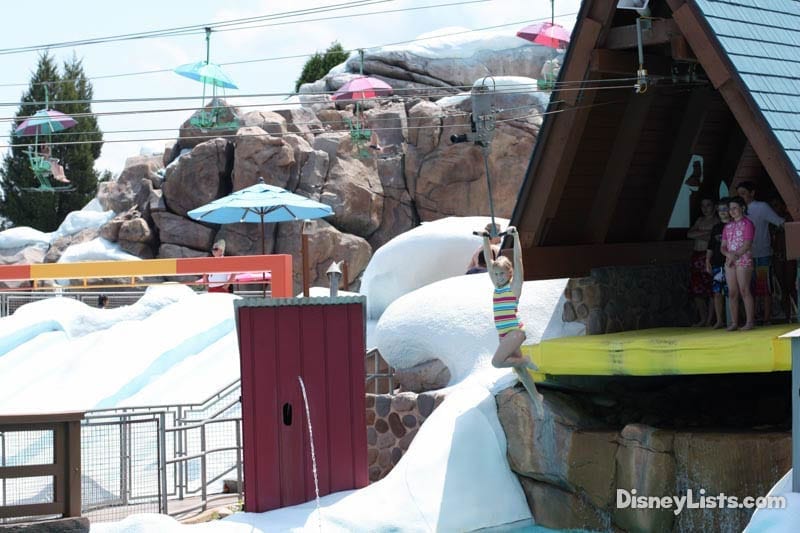 8 – Build Your Own Souvenir
If you are like us, you may be rolling your eyes right about now as we, too, hate to spend a pretty penny if not necessary. However, we recommend three excellent souvenirs you can take home after enjoying the experience of creating them with your kids. First up – Build-a-Dino located inside T-REX Restaurant at Disney Springs. Build-a-Dino and dine at T-REX for a "roaring" good time. Second, join your Jedi in creating a lightsaber or a Droid at Hollywood Studios. The "force" will be strong as you work together to defend the Dark Side. Kids (and adults alike) can also build their very own droid! Finally, create your own Avatar Action Figure at Windtraders inside Animal Kingdom's Pandora. Your child's image will be taken and transformed into an Avatar Action Figure, which you can take home with you. Pretty awesome stuff that will provide a memorable souvenir to take home.
9 – Pin Trading
Our daughter was shy until we introduced her to Disney's Pin Trading. Purchase a lanyard and some starter pins and encourage your child to approach strangers… well, not just any strangers – but Cast Members! This is a superb way to let kids branch out of their comfort zone, be involved in what they are excited about, and grow a collection of excellent souvenirs.
10 – Pressed Pennies
Save those pennies and quarters for your next Disney trip! A favorite family activity of ours but an oldie but goodie activity at Disney World – Pressed Pennies are an excellent and inexpensive activity to appreciate with your kids. Search for the Pressed Penny Coin Machines to get a different imprint at each location. It's such a simple yet cool activity!
What is your favorite Disney World activity to do with your kids? We'd love to hear from you!
For a no obligation, FREE Quote on a Disney vacation package, please contact our travel partner Magical Vacation Planner at 407-442-0227 (407-442-0215 for Spanish). You can also request a FREE quote online by Clicking HERE.