News
15 Changes Coming to Disney World in 2023 You Need to Know About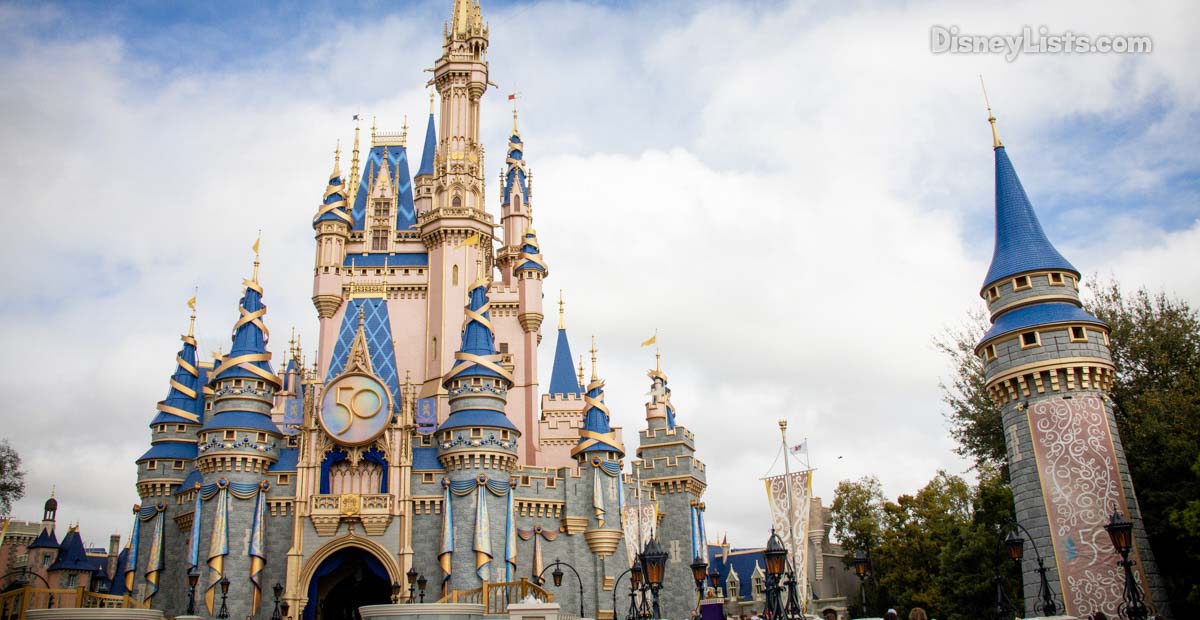 Goodbye, 2022, and hello, 2023! We recently looked back at the top news stories of 2022, and now we're looking ahead to what's coming to Walt Disney World in 2023. Here are the 15 changes coming to Walt Disney World in 2023!
1 – "Soon" – Pete's Silly Sideshow
In 2022, many characters returned to their original meet-and-greet locations for character greetings. However, not all of them are back. For example, a very popular spot in Magic Kingdom still has not reopened, though the Walt Disney World website promises that Pete's Silly Sideshow will return "soon." There, guests can meet Goofy, Donald, Daisy, and Pluto. We can't wait for this to reopen!
2 – January – Disney After Hours Return to Magic Kingdom and Disney's Hollywood Studios
Disney After Hours is a popular special ticketed event that has been offered in the past at Walt Disney World. The last time regular Disney After Hours events were held was early 2020. (The holiday After Hours events at Magic Kingdom in 2021 were pared-down parties and not "regular" After Hours events). While the event is only three hours long, the very low crowds offer guests the opportunity to get a lot done because wait times are much lower than during regular operating hours. Two Disney After Hours events are returning in January 2023 at Disney's Hollywood Studios (January 4) and Magic Kingdom (January 9), with dates being offered through March 2023.
We are especially interested in the event at Disney's Hollywood Studios since that has not been offered since Star Wars: Galaxy's Edge opened in 2019. Star Wars Rise of the Resistance will be open during the event, and it will be interesting to see the wait times for that attraction. The very popular Slinky Dog Dash, Mickey & Minnie's Runaway Railway, Tower of Terror, and Rock 'n' Roller Coaster are also included, making it an incredible lineup. With wait times for these attractions regularly at and over two hours on any given day, we expect paying for a Disney After Hours ticket to be a no-brainer for anyone wanting to ride these crazy popular attractions multiple times with short wait times. We'll be at the event on January 4 to see just how many attractions we can get into in three hours! In the meantime, learn more about the upcoming After Hours events at the link below.
Click here for more information on the return of Disney After Hours to Walt Disney World.
3 – January 23 – Splash Mountain Will Close for Transformation into Tiana's Bayou Adventure
In June 2020, Disney announced that Splash Mountain at both Magic Kingdom and Disneyland would be rethemed to a Princess and the Frog attraction. We've since learned that the attraction will be called Tiana's Bayou Adventure and will open in late 2024. Until last month, we didn't know when the current version of Splash Mountain would close so the attraction could be rethemed. In December 2022, we learned the closing date of the original attraction will be January 23, 2023. Therefore, guests only have three weeks in 2023 to enjoy the original attraction. Learn more at the link below.
Click here to learn the closing date for Splash Mountain at Magic Kingdom and learn new details on a new scene in Tiana's Bayou Adventure.
4 – March 31 – 50th Anniversary Celebration Ends
The 50th Anniversary Celebration of Walt Disney World kicked off on October 1, 2021. It's been a long celebration, and many guests are ready for something new. The celebration will end on March 31, 2023. The celebration is at all four parks, resorts, and Disney Springs. Learn more about the celebration at the link below.
Click here for details on the 50th Anniversary Celebration at Walt Disney World.
5 – Spring 2023 – Roundup Rodeo at Disney's Hollywood Studios
Roundup Rodeo BBQ is a new table service restaurant coming to Toy Story Land at Disney's Hollywood Studios. The restaurant was supposed to open in late 2022, but it was recently announced that the opening would be delayed to spring 2023. Learn more and see photos from inside the restaurant at the link below.
Click here for new details on Roundup Rodeo BBQ coming to Disney's Hollywood Studios.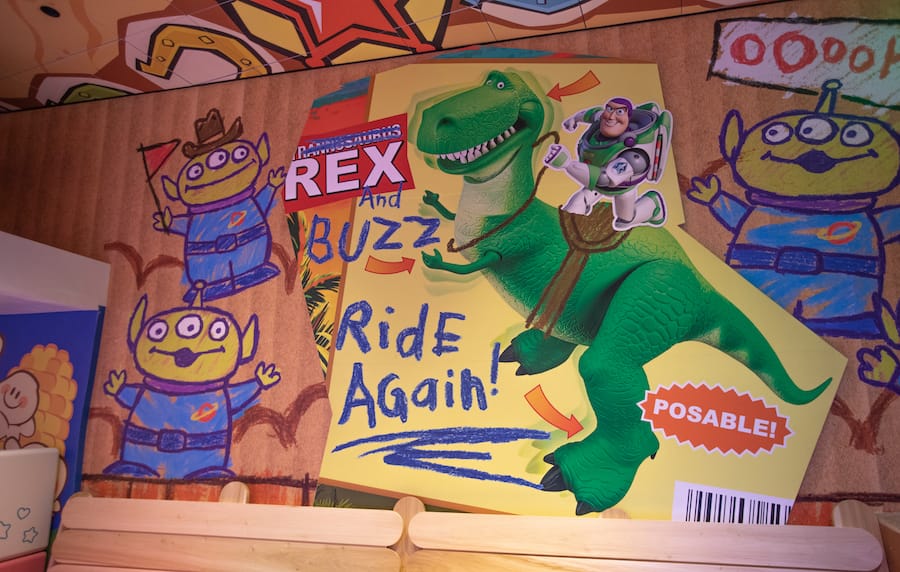 6- Spring 2023 – Happily Ever After Returns to Magic Kingdom
Disney Enchantment, the nighttime fireworks spectacular at Magic Kingdom, was poorly received when it debuted and has never really caught on with Disney fans. Despite recently getting reworked to actually include references to the 50th anniversary of Disney World that the show supposedly was developed for, Disney announced in September 2022 that the show would be canceled at the conclusion of the 50th-anniversary celebration. In its place, Happily Ever After, a former fan-favorite fireworks show that Disney officially said in 2021 would not return, will in fact, return. While we don't know the exact date Happily Ever After will return, we expect it will be shortly after Disney Enchantment ends.
Click here for more details on fireworks changes over at the Magic Kingdom.
7 – Spring 2023 – Tron Lightcycle Run to Open at Magic Kingdom
TRON / Lightcyle Run is the next big attraction coming to Walt Disney World. The roller coaster opening has been delayed due to construction stopping for some time during the pandemic. While we don't have an exact opening date, Disney has officially announced that the attraction will open in spring 2023. With the Walt Disney World railroad finally reopening in late December 2022, guests, while riding the railroad, can get a good look at the attraction. It won't be long now!
8 – Late 2023 – Completion of World Celebration Neighborhood
The next major milestone in EPCOT's multi-year transformation will include the completion of the World Celebration neighborhood in late 2023. As part of the EPCOT transformation happening now, the park's World Celebration neighborhood will offer a beautiful hub divided into several different gardens, with a central planter based on the five-ring EPCOT logo. World Celebration will also include Communicore Hall and Communicore Plaza, which will be the new home for festivals. It will also be home to Dreamers Point, a new area where you can view the new Walt Disney statue called "Walt the Dreamer." This new statue of Walt Disney will debut in a new location called Dreamers Point in the new World Celebration neighborhood.
9 – Late 2023 – Journey of Water, Inspired by MOANA
As part of the ongoing transformation of EPCOT, Journey of Water, Inspired by Moana, will invite guests to follow the story of water on the planet, inspired by Moana's connection to the ocean. Construction is moving along, and guests can easily see the progress while on the EPCOT monorail. At the D23 event in Anaheim in September 2022, Disney shared additional details along with an opening timeframe. Learn more at the link below.
Click here for details on new updates and the opening timeframe announced for Journey of Water in EPCOT.
10 – "By the End of 2023" – Figment Meet and Greet at EPCOT
Another announcement from the D23 2022 Expo was that a new character meet and greet is coming to EPCOT. Disney Cast Member Vanessa de la Vina shares more below:
Imagination has always been a core theme at EPCOT, with attractions and experiences that push the boundaries. There's one key character who always comes to mind when we think about imagination, and he's coming to life in a whole new way by the end of [2023]. That's right, you'll be able to meet Figment in person at EPCOT.
The items below have been announced as coming in 2023. We don't have a more specific idea of when they are coming…
11 – New Bakery Coming to Disney's BoardWalk Inn
A new bakery is coming to Disney's Boardwalk Inn. Disney recently shared more details and photos about this bakery. Here are all the details from Disney Cast Member Nicole Cantore:
Another addition that sweet lovers are sure to be excited about is The Cake Bake Shop at Disney's BoardWalk. This new location recently began construction to bring the new spot to life and is slated to open in 2023. We recently shared a first look at what you can expect The Cake Bake Shop to look like once it opens its doors on the BoardWalk – just look at how pretty it is. As you walk past this spot, you'll be able to get a glimpse at some of the tasty dishes that lie ahead once it opens. This restaurant is owned by Gwendolyn Rogers, a self-taught baker with a love for Disney and obviously cakes!
Upon opening, this sweet spot will feature both savory and sweet items on its menu, and of course showcase the incredible cakes that Gwendolyn and her team have created, for brunch, lunch, and dinner. In addition to the regular menu, you'll also be able to enjoy an elegant afternoon tea service – how lovely! And the offerings don't stop there. Not only, will there be table-service offerings, but also a quick-service bakery for you to pick up these delicious delights on-the-go.
There aren't just cakes here. The restaurant and bakery will serve cookies, French macarons, brownies, dessert bars, pies, and cheesecakes in addition to the handmade cakes. These treats aren't just beautiful but delicious too. The whimsical atmosphere of The Cake Bake Shop and its goodies are sure to be a charming addition to the BoardWalk.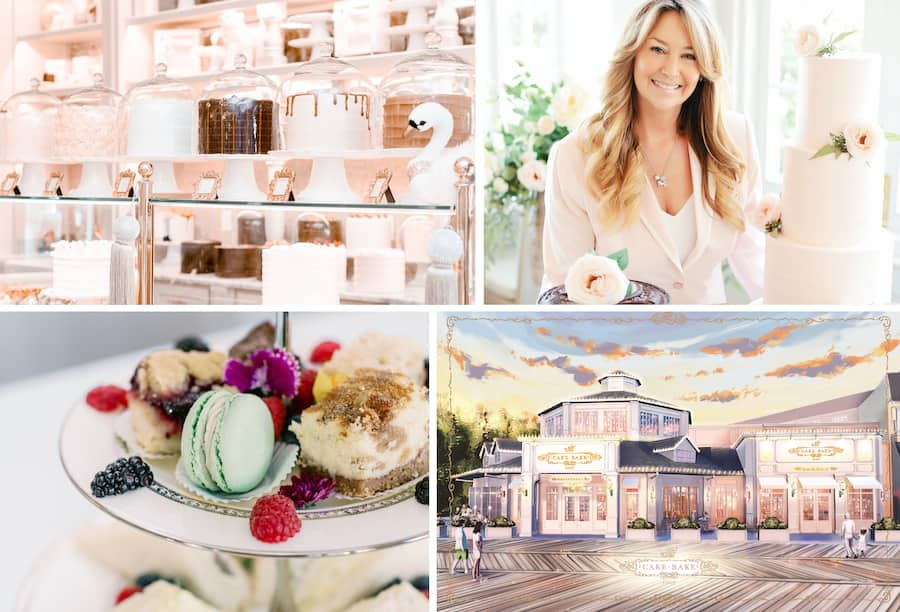 12 – 100th Anniversary Celebration of the Walt Disney Company
At the D23 Expo in September 2022, Josh D'Amaro, Disney Parks, Experiences and Products Chairman gave a first look at how Disney Parks will mark Disney 100 Years of Wonder (Disney100), the biggest celebration in the history of the company. New décor, specialty food and beverages, character experiences and more will come to parks around the world, with the heart of the celebration rooted at Disneyland Resort.
It's unclear when the celebration will come to Walt Disney World. It was announced that a brand-new nighttime spectacular will come to the World Showcase Lagoon at EPCOT in late 2023 as part of the Disney100 Celebration. This new show is replacing Harmonious, which is expected to end its run in spring 2023. We expect more details on this upcoming celebration to be announced after the 50th-anniversary celebration concludes.
13 – Popular Ghost Coming to Haunted Mansion at Magic Kingdom
Also, at the D23 Expo 2022, Josh D'Amaro shared the news that the popular Hatbox Ghost from the attraction at Disneyland will materialize at Magic Kingdom sometime in 2023. I guess there really was room for one more ghost! We're hoping for more details on this soon!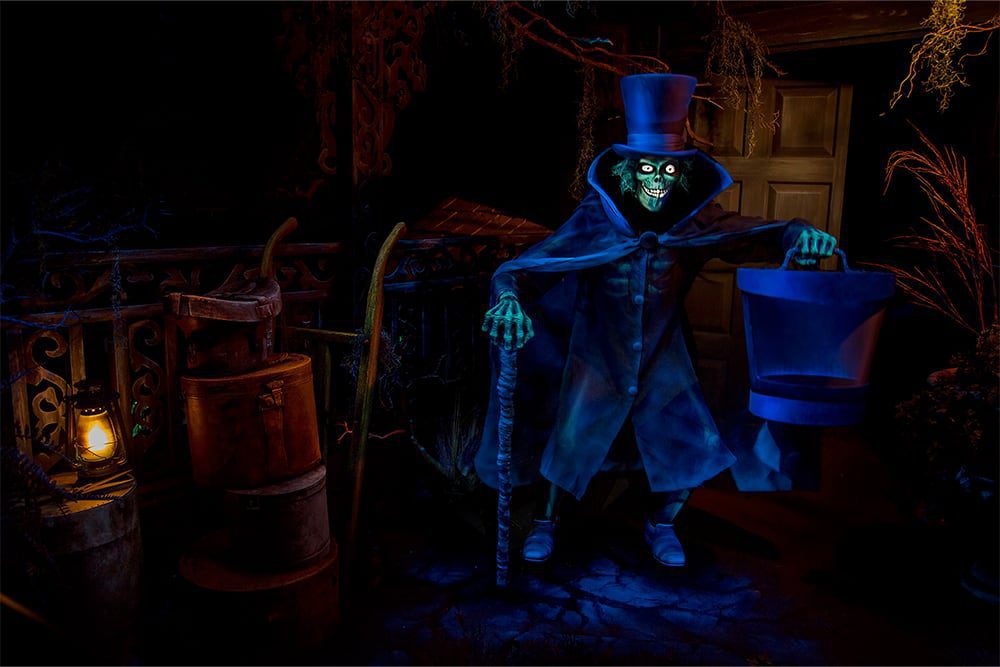 14 – Summer House on the Lake to Open at Disney Springs
Summer House will open a new location called "Summer House on the Lake" in Disney Springs at Walt Disney World Resort in 2023.
"Lettuce Entertain You is thrilled to be working with Disney to bring Summer House to Disney Springs," says R.J. Melman, President of Lettuce Entertain You. "Disney is a company we've long admired and we're excited about this upcoming project."
Summer House on the Lake will feature a California-inspired menu with simple, sustainable ingredients. With flagship locations in Chicago, Illinois and North Bethesda, Maryland, the Summer House brand is known for its breezy, beach house environment. The full-service restaurant will also include an in-house bakery, as well as an extensive wine and handcrafted cocktail list.
"At Summer House, our motto has always been 'say yes,'" shares Executive Partner and Divisional President, Chris Meers. "Whether that is 'saying yes' to a special request on a menu item, or helping to make a celebration memorable, we aim to consistently go above and beyond our guests' expectations every time they walk through the door."
For more information, please visit www.summerhouserestaurants.com
15 – Disney Dining Plan? We sure hope so!
One of the biggest offerings still not available to guests is the Disney Dining Plan. Disney announced back in August 2021 that the plans will return. However, since then, there has not been another word about when the plans might come back. The plans are still listed on the Walt Disney World website as "temporarily unavailable." Most restaurants have reopened; however, not all of them have (which, in a way, is really hard to believe). Once all restaurants are open, we hope that the plans will return. Since the closure period of the pandemic is nearly three years away, we certainly hope we'll see dining at Disney returning to "normal" again. While the plans don't necessarily save money, they do offer guests an easy way to enjoy dining at the resort without counting every penny spent. We hope to hear anything on the Disney Dining plans soon!
For a no obligation, FREE Quote on a Disney vacation package, please contact our travel partner Magical Vacation Planner at 407-442-0227 (407-442-0215 for Spanish). You can also request a FREE quote online by Clicking HERE.