News
BREAKING NEWS: Disney Announces Reopening Date for Pete's Silly Sideshow
While many of the pandemic-era closures have since reopened, some offerings still have yet to come back. This is especially true when it comes to character meet and greets. Fortunately, Disney confirmed the return of one of our favorite character spots in Magic Kingdom, Pete's Silly Sideshow this morning.
Disney World has confirmed the return of character meet and greets at Pete's Silly Side Show beginning January 15, 2023.
This super fun, and super silly, spot is the perfect place to catch up with Googy, Donald, Daisy and Pluto.
RELATED ARTICLE: 10 Do's & Don'ts for Meeting Disney Characters at Disney World
by Matt & Kim
Walt Disney World is full of all sorts of characters! And no – we aren't talking about Uncle Ned and his unique Hawaiian shirt and high socks with sandals. We are talking about the real deal – Disney's Characters! So, you finally have a chance to go shake hands, give a sweet squeeze, and snag an autograph and photo of your favorite character. Before barreling in, check out these do's and don'ts that we found helpful when meeting characters.
1 – DO Decide in Advance Who You Want to See
As with most things at Disney, you'll learn quickly that a little prep time ahead of a Disney vacation can do wonders for your trip. Meeting Disney Characters are no different. Does your little Princess want to meet Anna and Elsa? Does your young Jedi want to meet Chewbacca? And do you just really want to go wrap your arms around Mickey Mouse? Chat with the family and decide which characters are on the must-do list.
2 – DON'T Forget to Check Where Characters Are Located
Even if you think you know where a character may be located, you might want to double-check just before your big trip. Some characters are moved around from one place to another, depending on refurbishments and even weather. Do a little research beforehand so you don't miss one of your favorites! The My Disney Experience App is the best place to get up-to-date information on the characters' locations.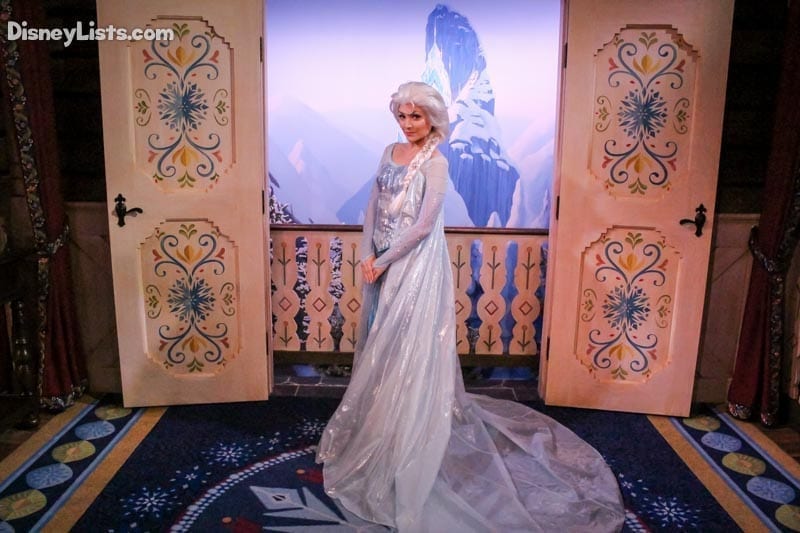 3 – DO Check Schedules
Disney changes their character meet and greet schedules daily, simply depending on what is taking place for the day. So, just like above – don't expect them to always be in a specific location at a specific time. We do, however, suggest checking the My Disney Experience App when arriving in the park so you'll have the newest schedule available for characters and other events for the day.
4 – DON'T Ignore the Lightning Lane System
Some folks think Lightning Lane is for the attractions only. Guess what – several character meet and greets are also set up on the Genie+ system and have a dedicated Lightning Lane! We highly recommend Lightning Lane for the popular character meet and greets such as Mickey at Town Square Theater or Mickey and Minnie together at the Adventurer Outpost in Animal Kingdom. Who doesn't love skipping the stand-by line and saving time!
5 – DO Look into Character Dining Options
One of the best things you could do (especially as a first-timer to Disney) is to check out Character Dining options available at Disney World. This is a great way to meet several characters in one area. The characters even come to you while you dine! For example, Chef Mickey's is the perfect place to meet some of the most popular Disney characters, such as Mickey, Minnie, Goofy, Donald, and Pluto. Or if you have a princess fan in your family, look into Akershus Royal Banquet Hall or even Cinderella's Royal Table. A bunch of characters in one spot saves you from having to go from place to place to meet each one individually.
6 – DON'T Get Pushy
Sometimes we get so excited about seeing a favorite character that we tend to get a little too eager! We've been in lines when the folks behind us are literally pushing to get a glimpse of a character. Take a deep breath… it's almost your turn… don't get pushy and spoil the family's experience in front of you.
7 –  DO Explore Memory Maker Options
Disney is fantastic at ensuring they capture that perfect moment when your child sees a character for the first time! A PhotoPass Cast Member will be clicking away during a meet and greet. By purchasing Memory Maker, you can have ALL of these (and all other pictures from your vacation). If you are trying to save on the budget, Cast Members are happy to take a photo with your camera or phone if you just ask them.
8 – DON'T Forget the Pen or Marker
Filling an autograph book with a bunch of awesome Disney Character autographs is a blast for both children and adults alike. Don't forget to bring along a thick pen (which can be purchased at Disney) or a marker (such as a Sharpie). A thick writing utensil makes it easier for the characters to sign – although they can sign with the average pen when needed.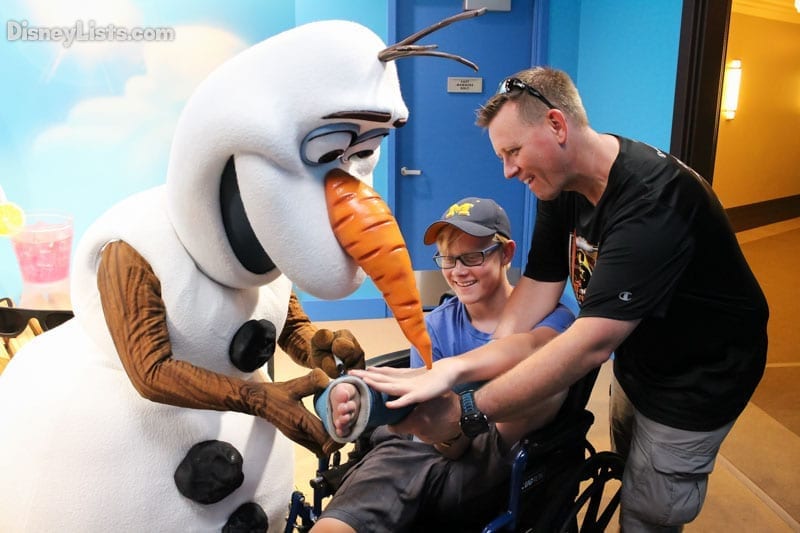 9 – DO Keep It Short and Sweet
The other piece of etiquette advice is to keep your meet and greet short and sweet. You can proceed to the exit with a few words, hugs, some smiles, autographs, and a picture. Some folks like to linger, and Cast Members then have to politely show them the way out. Enjoy your visit – but just keep in mind LOTS of people are trying to have a moment with that character too.
10 – DON'T Be Embarrassed
I can still remember the first time we wanted to go see Mickey as just two adults. For some reason, our thoughts were that to see characters, we should have children in tow. Absolutely not! Whether you are visiting Disney solo, as a couple, or as a family – characters are for everyone and anyone. Don't be embarrassed to stroll right up and give your favorite a hug with or without the kiddos.
What are some do's and don'ts you've experienced while meeting Disney Characters? We'd love to hear from you!
For a no obligation, FREE Quote on a Disney vacation package, please contact our travel partner Magical Vacation Planner at 407-442-0227 (407-442-0215 for Spanish). You can also request a FREE quote online by Clicking HERE.