In addition to the four theme parks, Disney also has two waterparks. Blizzard Beach is the waterpark for you if you're looking to cool off while spending time in the hot Florida sun. Here are ten reasons why we love Blizzard Beach.
10 – The Theming
The story goes that Blizzard Beach was once Florida's first-ever ski resort, which quickly melted, leaving behind a water park! You're surrounded by snow and ice everywhere you look, yet you're in a sunny outdoor waterpark! Even though you're standing in the park in your swimming suit, it's difficult not to feel like you're on a snowy mountain; that's how immersive the theming is here!
9 – The Chairlift
A ski resort wouldn't be a ski resort without a chairlift to take guests up the side of the mountain, and Blizzard Beach is no exception. This smooth, relaxing ride in the shade of a colorful umbrella is the perfect and most fun way to get to several attractions at Blizzard Beach, like Summit Plummet, Slush Gusher, and Teamboat Springs. Why walk upstairs when you can hop on a chairlift and take in the beautiful and expansive view of Blizzard Beach?
8 – Cross Country Creek
The Cross Country Creek is the lazy river of Blizzard Beach. This attraction is 3,000 feet long, flows around the entire park, and has seven spots to enter and exit the creek. If a little relaxation is what you need, grab an inner tube and just float along under waterfalls, drift through a grotto, and polar caves too. There are some fun things to see, like the home of the park's mascot, Ice Gator, who seems to be home due to a cold. Watch out for his sneezes!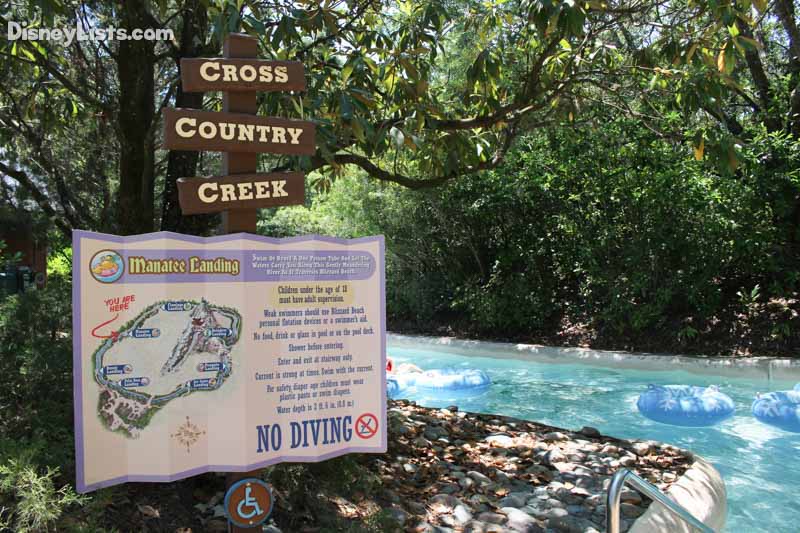 7 – Half Day or Full Day Park
Blizzard Beach is an easy place to spend the entire day or even just half of your day. If you only want to spend half your day here, arrive at opening and hit all the slides and attractions, and you should be able to experience most of what the park has to offer. If you plan on spending the whole day at the park with a group, you can rent a Polar Patio, which will give you a private deck complete with a locker, cooler, and towels. Shade Shack and Lodge Umbrella rentals are also available. These rentals give you a place to hang out with your group, and relax in the shade and take your time enjoying the waterpark.
6 – Mini Donuts
A little shack at Blizzard Beach sells a snack unique to this park, and that snack is mini donuts! The donuts can be purchased by the dozen or half dozen, and there are also options for dipping sauces (chocolate, raspberry and white chocolate). These delicious and cute mini donuts are the perfect snack to share or keep all to yourself!
5 – Snow Stormers
Snow Stormers has three slides for guests to zoom down.  Guests ride on their bellies on a toboggan-like mat down a snowy mountain. The theming of Snow Stormers is that of a downhill ski race, with colorful gates along the course and with three waterslides you can race your friends and see who makes it to the bottom first. So grab a toboggan mat and zip down the speedy and twisty slides of Snow Stormers.
4 – Runoff Rapids
Runoff Rapids are three thrilling and different inner tube waterslides propelled by the runoff water from Mount Gushmore. Make sure you try each slide to experience the different twists and turns of each. If you venture down the center slide, you'll find yourself in a completely enclosed slide with only little bits of sunlight making their way through as you slide down the flume. Try all three slides of Runoff Rapids before picking your favorite!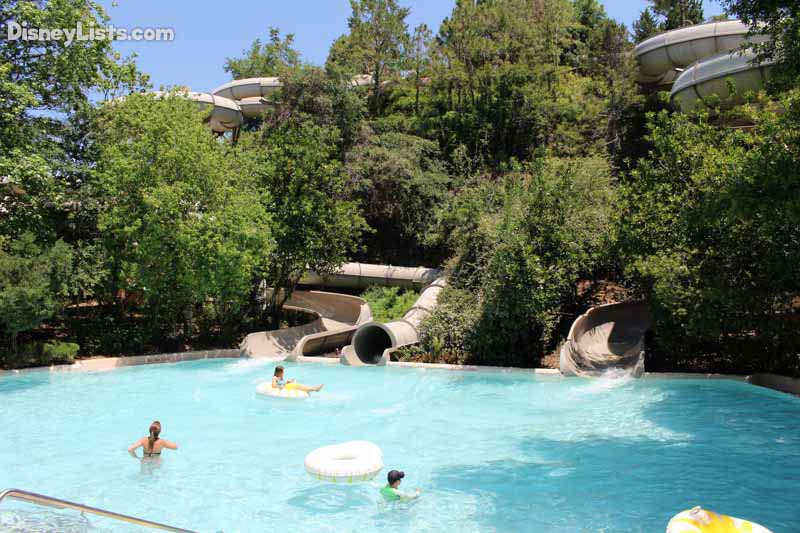 3 – Slush Gusher
If you want speed in a waterslide, that is what you'll get with the 90-foot-long, high-speed slide that is the Slush Gusher. The Slush Gusher is nestled right into the side of Mount Gushmore, creating what feels like a slide in the midst of a high snow bank. This slide features two hills that might even make you air born on the way down! Slush Gusher is definitely for thrill-seeking guests.
2 – For the Whole Family
Like most things Disney, Blizzard Beach is the perfect place for families. Teamboat Springs is a must-do attraction for families. The rafts are made for 4-6 people, so you can go whitewater rafting with the whole family. The Ski Patrol Training Camp is a water activity area for kids and preteens, featuring the Thin Ice Training Course, slides, and even a zip line. Whether you want to relax or find some thrills, Blizzard Beach has options for the whole family and many attractions you can experience together.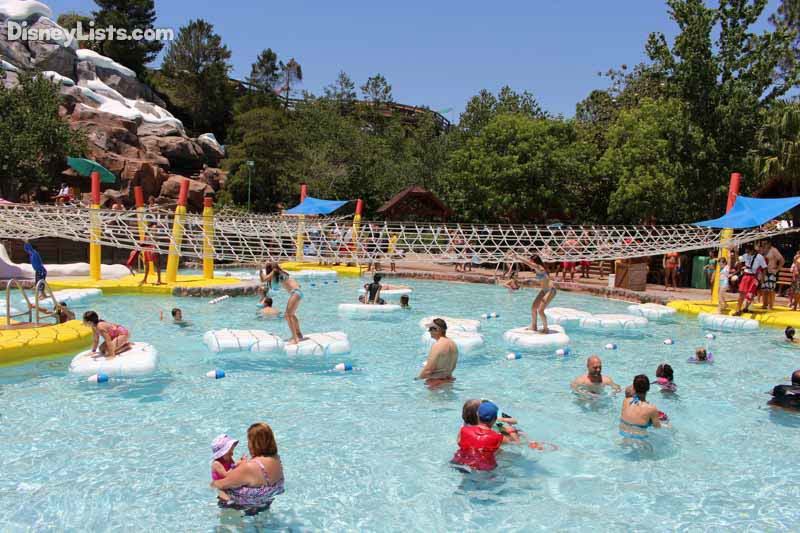 1 – Summit Plummet
Summit Plummet is hard to miss at Blizzard Beach. It's the ski jump at the top of Mount Gushmore. It's the waterslide that sends guests down a 120-foot slope (that's 12 stories!) at extremely high speeds. Summit Plummet is one of the world's fastest, tallest free-fall body waterslides. If you're seeking thrills, this is the slide for you. And don't forget to check out the beautiful view from the top of the slide before you plummet down the mountain, and then celebrate that you made it!
For a no obligation, FREE Quote on a Disney vacation package, please contact our travel partner Magical Vacation Planner at 407-442-0227 (407-442-0215 for Spanish). You can also request a FREE quote online by Clicking HERE.