Planning
10 Fantastic Things to Do When it Rains at Disney's Animal Kingdom
We have always enjoyed the various theme parks in the rain. Disney's Animal Kingdom is definitely no exception to that and is a fabulous park to visit when it is raining. Here are ten fantastic things that you can do when it rains, and you are at Disney's Animal Kingdom:
10 – Shopping for souvenirs.
Many of the shopping locations are indoors, so during the rain is a great time to do your souvenir shopping and try to stay dry. The shopping in Pandora – The World of Avatar is especially fun, so that could be a great rainy day activity in itself.
9 – Ride DINOSAUR!
DINOSAUR is a thrill ride at the park that is completely indoors. It may not be the best attraction for younger kiddos, and there is a height requirement, but if your group won't get too scared, it is definitely a great attraction to enjoy whether it is raining or not. We absolutely love it!
8 – Go on a flight at Avatar Flight of Passage.
This is one of the most popular attractions in all of Walt Disney World right now. It may not be the best thing to do on a rainy day if the ride queue is so long that it is in an uncovered area, but if you can stay undercover while you wait, this is a fantastic attraction to catch in the rain (or any other time).
7 – Go see the fabulous Festival of the Lion King.
Festival of the Lion King is an almost Broadway-caliber show featuring many of your favorite characters and songs from the Disney classic movie, The Lion King. The live music and dance performances are amazing, and the show incorporates acrobatics, fire, and more into the thrilling elements. Even better, the theater and much of the queue to wait to get in is covered!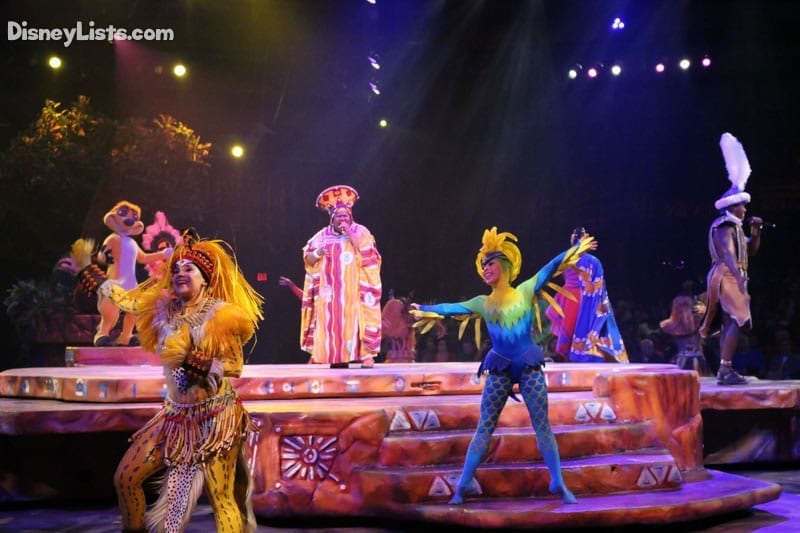 6 – Dine at one of the delicious restaurants.
There are tons of great dining locations around Animal Kingdom and many of them indoors. You may have a hard time getting into the table service locations without a reservation, but it is definitely worth a try! You might as well enjoy a delicious meal while you wait to see if some of the rain will clear out.
5 – Explore the Conservation Station at Rafiki's Planet Watch.
You can take the train out to Rafiki's Planet Watch, where the Conservation Station is located. There are several exhibits inside the building that are great to check out and learn more about conservation.
4 – Watch It's Tough to be a Bug and become an honorary bug.
It's Tough to be a Bug is a fun 4D show at the park where you become an honorary bug and attend a variety act with the bugs. You get to wear your special glasses so that the elements of the show come alive in a 3D way, plus water, smell, and other effects. It is a really fun show and completely inside the Tree of Life.
3 – Check out Na'vi River Journey.
Na'vi River Journey is a fun river ride in Pandora – The World of Avatar. It is a family-friendly ride, making it a great place to stay out of the rain for the whole family. It is extremely popular, so there could be many other guests that have the same idea.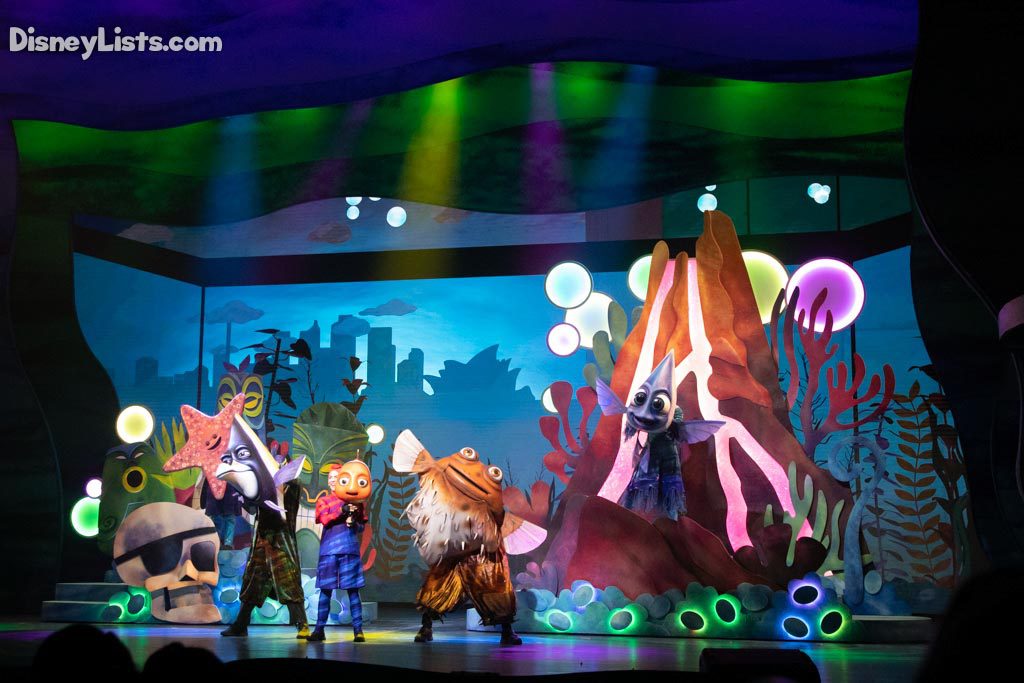 2 – See Finding Nemo: The Big Blue and Beyond.
Just when you think Finding Nemo couldn't get any better, Walt Disney World took it to the next level and made a musical. The songs are amazing, and it's a great retelling of the heartwarming story. The theater is completely inside (unfortunately the queue to get into the theater isn't) so you can enjoy the newly updated show without sitting in the rain.
1 – Go on a safari at Kilimanjaro Safaris.
If there isn't lightning and the rain isn't too bad, then Kilimanjaro Safaris will still run in the rain. It is sometimes among the best times to go on the safari since the animals are often very active during the rain. The safari is amazing under any conditions, but during rain, it is typically a little cooler out, and if you get better views of the animals, too, then that is a win-win!
For a no obligation, FREE Quote on a Disney vacation package, please contact our travel partner Magical Vacation Planner at 407-442-0227 (407-442-0215 for Spanish). You can also request a FREE quote online by Clicking HERE.