It's no surprise that we are huge Disney fans. But, there is another thing we are much more passionate about… and that would be our children. Our eldest child is 9-years-old, so… no, we are not grandparents yet! BUT – this article still spoke to us because our children are blessed with the very best grandparents on this planet (ok, we may be slightly biased). With love for all things Disney as strong as ours, we chatted with a couple of grandparents who have experienced Disney World often with some 11 different grandkids! Here's what we came up with for experiences grandparents will love having with their grandchildren at Walt Disney World.
1 – Being a Kid Again On the Classic Attractions
Magic Kingdom is a hot spot for classic attractions that make riding fun for all ages! Whether you are the cool Grandpa that can make the Mad Tea Party teacups spin ridiculously fast without getting sick or the Grandma that screams for her life on Barnstormer… the grandkids will eat up every moment. Take a mild ride through the air snuggled up next to your grandchild on Dumbo or rest your feet on the Walt Disney World Railroad. There is nothing better than being a kid again, with your precious grandchildren as your accomplices!
2 – Eating Mickey Ice Cream Bars Together 
One Disney memory we will never forget involved a Grandpa, our child, and a Mickey Ice Cream Bar (you know its trouble already don't you!). Grandpa stayed back to watch our 1-year-old at the time while the rest of us headed to Big Thunder Mountain Railroad. We exited the ride only to find a chocolate-covered child and a laughing Grandfather making a magical mess. Grandpa decided it was time for our child to experience his very first Mickey Ice Cream Bar. A bushel of wipes later, and we had a squeaky clean child walking hand in hand with his new best friend, Grandpa!
3 – Letting Them Pick Out a Favorite Souvenir 
Grandkids at any age love Disney souvenirs! Watch your grandchild light up when you let them pick out their favorite souvenir. From selecting a favorite Disney character stuffed animal to a beautiful set of Mickey earrings, your grandkids will just love the freedom of picking out something they can take home with them from your memorable Walt Disney World vacation.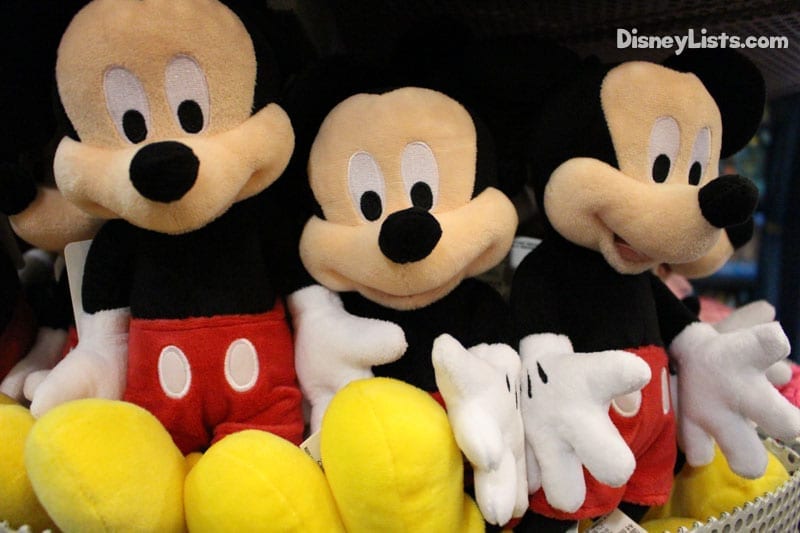 4 – Meeting the Characters
You're never, ever too old to hug Mickey Mouse or any of his pals! But what makes this experience all the greater is watching the grandkid's faces when they get to meet the characters. The sheer excitement a child unloads when they see a character they've read about in a book or seen on TV standing in their presence is a magical moment!
5 – Watching the Parades
Parades are the perfect time to settle in on a curb next to your eager grandchild. Have a hot dog from Casey's Corner or a box of popcorn and enjoy the one-on-one time while you wait for the parade. The Festival of Fantasy Parade at Magic Kingdom is probably one of the very best Disney parades yet and the perfect time to share your love of the characters with the grandkids!
6 – Staying for Fireworks
It's tempting to call it a day when your feet at tired and you've had plenty of excitement for one day. However, fireworks at Disney are epic and will likely be one of your grandchildren's favorite moments. Happily Ever After at Magic Kingdom is a must-do! Finally, EPCOT Forever is awesome at World Showcase in EPCOT.
7 – Taking Disney's Transportation
You know, sometimes it's the simplest of things that make the memories. Whether you are heading to a park, heading back to your resort from a park, or simply enjoying transportation because your grandchild really wants to ride the Monorail… it's an excellent one-on-one time with the grandkids. Bus, boat, tram, monorail, and Disney Skyliner – make the most of your ride while chatting to your grandchild about what they are most excited about or what they loved most about the day. Even better, after a long day, hold on to the littlest of grandkids and let them fall asleep, all snuggled up with you on Disney's transportation.
8 – Enjoying Resort Time 
Forget the crowded parks for just one day during your trip and enjoy your resort! If you are in a room that has a kitchen, make a meal together. Head to the lobby and play a wicked game of Uno. Splash around in the resort pool. Play on the resort playground. Head to the arcade. Watch a Movie Under the Stars and roast marshmallows. Enjoying your resort is key! Check out which Disney Resort offers you and your grandkids the best amenities.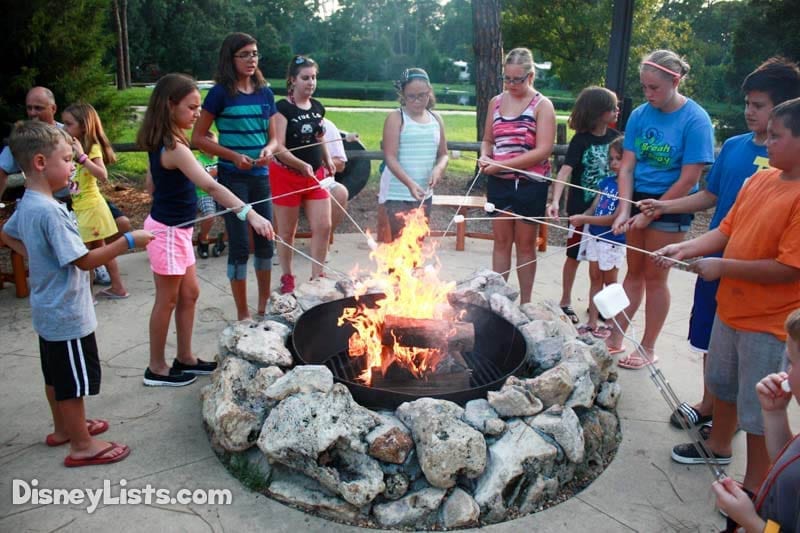 9 – Dining At a Themed Restaurant
Disney has LOADS of themed dining you and your grandkids will love. Some experiences grandparents might especially love with their grandchildren include Hoop-Dee-Doo Musical Revue, Chef Mickey's, Sci-Fi Dine-In Theater, T-REX, Rainforest Café, and Whispering Canyon. Watch as your grandkids get involved in the theme of the restaurant, and go ahead and get involved yourself!
10 – Snapping Family Photos for Lifetime Keepsakes
Ok, so this one might not be a fan favorite of grandkids, but grandparents will especially love having a family photo to frame as a keepsake. Be sure to gather everyone early in front of one of the park icons because the grandkids (and even grandparents!) may get grumpy and fussy later in the day! PhotoPass Cast Members are everywhere, so you'd be wise to look into purchasing Memory Maker in advance of your trip. Stop off at any PhotoPass Cast Member, and you'll have all the pictures you could want to remember your experience by.
Grandparents – we'd love to hear from you! What is your favorite experience with your grandchild at Walt Disney World?
For a no obligation, FREE Quote on a Disney vacation package, please contact our travel partner Magical Vacation Planner at 407-442-0227 (407-442-0215 for Spanish). You can also request a FREE quote online by Clicking HERE.