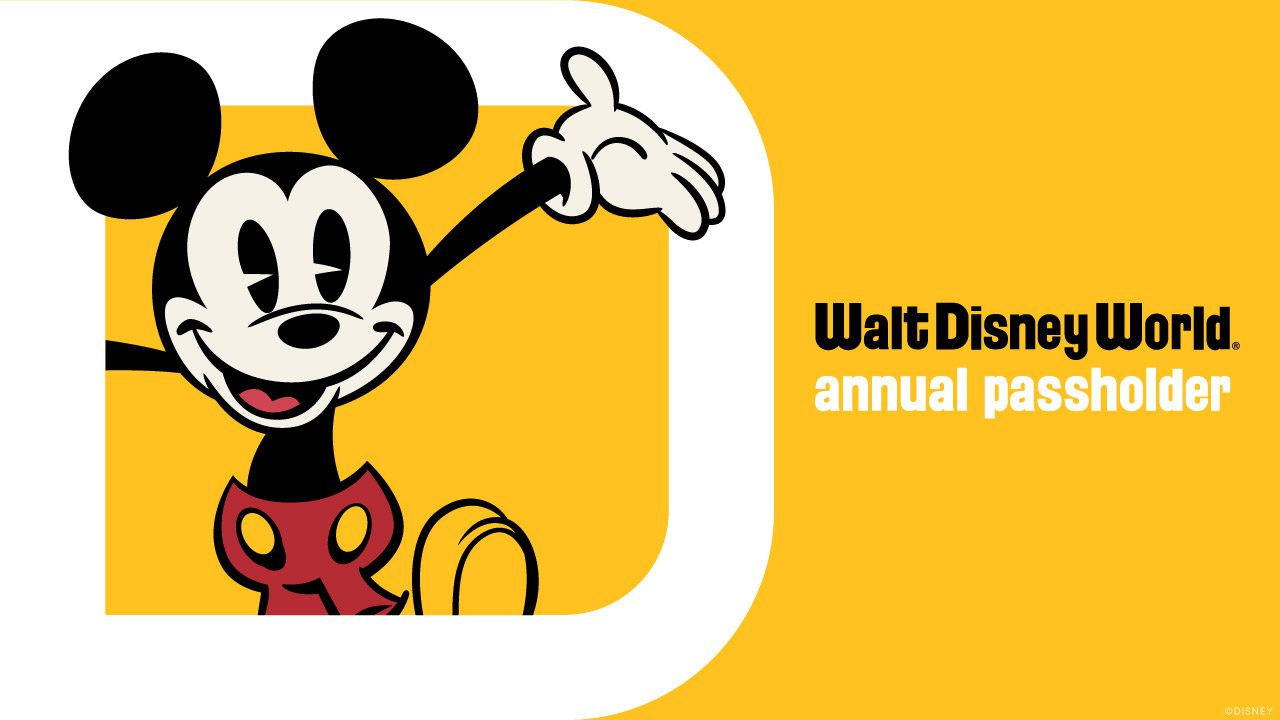 Walt Disney World annual passes are back! Walt Disney World annual pass sales have resumed for all guests after being on hold for over one and a half years. We've got the lowdown on what you need to know about the different types of annual passes and which pass might be best for you. Learn more below.
1 – A Bit of History
During the pandemic, annual pass sales were halted, although passholders were able to renew their passes during their renewal window. Then a new pass program debuted in September 2021. However, Disney paused sales for most guests shortly after in December 2021. Only current passholder renewals and one pass type available to Florida residents have been available during that time. Many locals, DVC Members, and guests who visit often have been eager to purchase the passes. New pass sales opened up on Thursday, April 20.
2 – Ticket Options and Names
Four different passes are available, although three have certain requirements that must be met, such as Florida residency or DVC membership. Below we discuss the passes, how much they cost, and blockout dates.
Available to All Guests:

The Incredi-Pass is the only pass available to non-Florida residents and is the most expensive. However, the pass has no blockout dates, making it the most flexible in terms of usage. The pass costs $1399 plus tax. Florida residents purchasing this pass may make monthly payments of $108 after a down payment of $205.
Only Available to Florida Residents and DVC Members:

The Disney Sorcerer Pass is available to eligible Disney Vacation Club Members and Florida residents. This pass is a good option for guests who want to be able to visit Walt Disney World during most holiday periods but are fine missing out on Thanksgiving weekend and the busy last two weeks of December. This pass costs $969 plus tax. Florida residents purchasing this pass may make monthly payments of $69 after a down payment of $205.
Only Available to Florida Residents:

If you're a Florida resident and paying over $1000 after tax is a bit of a stretch for you, then the Disney Pirate Pass may be a great option. It's a great middle-of-the-road pass in between the Sorcerer Pass and the Pixie Dust Pass. This pass allows you to visit most weekends. The biggest catch with this pass is that you can't visit the parks during almost all holiday periods. And we mean not just the biggies like Christmas, Thanksgiving, and Easter. We mean all holiday weekends like Columbus Day weekend, Martin Luther King Jr. weekend, President's Day weekend, and more. This pass is $220 less than the Sorcerer Pass, but you'll be restricted much more than old annual passes used to be. This pass costs $749 plus tax. Florida residents purchasing this pass may make monthly payments of $50 after a down payment of $205.

Finally, Florida residents can purchase the Disney Pixie Dust Pass. This pass has been available for purchase since September 2021. It is the cheapest yet most restrictive pass. Not only are you blocked out on all weekends, but also the same holiday periods as the Pirate Pass. If you have lots of flexibility during the week, this pass can be great. However, most people need the weekends as an option. This pass costs $399 plus tax. Florida residents purchasing this pass may make monthly payments of $19 after a down payment of $205.
3 – Park Reservations
Depending on your pass level, guests will be able to make up to five park reservations at a time. The Incredi-Pass and Sorcerer passes allow for five park reservations. Pirate passes allow four park reservations at a time. The Pixie Dust Pass offers guests three park reservations at a time.
A new perk since April 18, 2023, is that annual passholders can now visit theme parks after 2:00 pm without needing a park reservation. The exception to this is on Saturdays and Sundays at Magic Kingdom. This gives passholders more flexibility and spontaneity when visiting the parks.
As is the case with all passes, passholders staying at Disney resorts can make additional park reservations for each day of the stay in addition to holding five theme park reservations at a time. This is important because that means annual pass resort guests who have a seven-day vacation planned can make seven days' worth of park reservations and are not limited to their pass limitations. During time periods when park pass availability is limited or may fill up, it's great to know that you can make all the reservations needed.
On the flip side, be aware of this limitation if you stay off-property. If you have the Pirate Pass and a seven-day vacation planned, you can only make the first four days of your park reservations. Then at the end of each of those first days, you'll need to make reservations for the rest of your vacation. You run the risk of certain parks filling up and not having availability. Even with the recent perk of no park reservations needed after 2:00 pm for annual passholders (see above), you don't want to have to wait until 2:00 pm to enter a park because you choose to stay off property.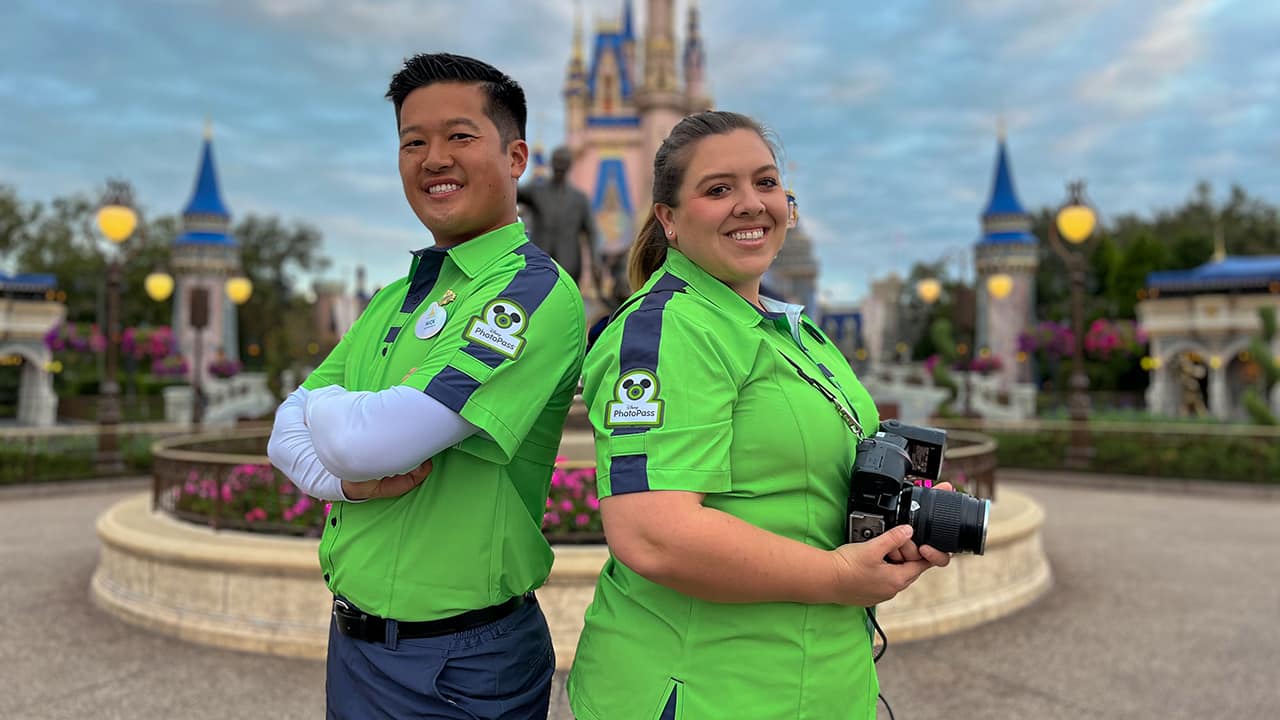 4 – PhotoPass Download Add-on
For several years, annual passholders received unlimited PhotoPass downloads for free as part of their annual pass benefits. In 2021, that benefit was changed to an add-on available for purchase only. Passholders now have the option to add Disney PhotoPass to their annual pass for $99 for the year. Considering that guests visiting on vacation pay $169 in advance and $199 for their PhotoPass downloads, the discounted price does offer savings. However, it's hard to be excited about paying for a benefit that used to be free. If there is a silver lining to this, do note that "Family and Friends" can share photo download benefits. So, if you are a family of five, only one person needs to add the PhotoPass option to their pass. As long as the rest of your family (or friends) are included in your list on the MyDisney Experience app, that one person can download the photos. This is the policy at least for now. We wouldn't put it past Disney to remove the ability to share "Family and Friends" photos in the future.
5 – Sports & Water Park Add-on
The second add-on available is the Sports & Water Park Add-on. This add-on is one we recommend if you love Disney water parks! This add-on includes unlimited entry into the Disney Water parks, gives you a round of golf at Disney's Oak Trail Golf Course, FootGolf, one round of miniature golf, and entry into ESPN Wide World of Sports. Here is the fine print on this add-on from the Walt Disney World website:
For the duration of your Annual Pass, adding the Water Park and Sports Option includes Passholder admission to select Walt Disney World experiences (with no blockout dates):
Disney's Typhoon Lagoon Water Park or Disney's Blizzard Beach Water Park, whichever is open (Disney's Blizzard Beach water park is currently closed).
Disney's Oak Trail Golf Course
FootGolf at Disney's Oak Trail
Disney's Fantasia Gardens Miniature Golf Course (one round prior to 4:00 PM)
Disney's Winter Summerland Miniature Golf Course (one round prior to 4:00 PM)
ESPN Wide World of Sports Complex
We love that any pass can purchase this add-on, giving more guests these benefits. These only used to be available with the top level pass. Disney also no longer sells water park annual passes. Considering a discounted water park entry for annual passholders is $50, you only need to visit the water parks twice to pay for this add-on. We've also enjoyed many rounds of miniature golf that cost $14. We feel this is a great value if you want to visit the water parks and the various golf options at the resort.
6 – Free Theme Park Parking, Merchandise, and Dining Discounts
As an annual passholder, you'll continue to get free theme park parking. This really is a huge deal since theme park parking is $25 a visit. If I had to pay $25 for every visit, I would not renew my pass, and we suspect many other passholders wouldn't either.
Another benefit we're thrilled is still offered is the 20% off merchandise discount. Considering for many years (until recently) the discount was only 10%, and we're very happy to see that not only is a discount included but it is staying at 20%. So if you purchase a lot of merchandise throughout the year, that discount really does help offset the cost of the pass. At Disney Springs, you'll also receive a 10% discount at select non-Disney stores. We often purchase Legos at the Lego Store; that extra 10% has saved us a lot over the years!
Finally, annual passholders also receive a 10% dining discount at most Walt Disney World table-service restaurants. Also, select quick-service restaurants at Disney Springs also give a 10% discount to passholders. Our favorites include: Earl of Sandwich, Everglazed Donuts & Cold Brew, and Blaze Fast-Fire'd Pizza. These dining discounts are nice to have. Any extra savings is welcome and does offset the cost of the pass.
7 – Overal Thoughts
We've been annual passholders since 2005, and we've seen changes to the program over the years. The current pass options have been in place since September 2021; the last price increase was in December 2022. We're glad the passes are now available to more guests. Visiting Walt Disney World is expensive, but there are benefits to purchasing an annual pass, and you can save money if you use it right.
For a no obligation, FREE Quote on a Disney vacation package, please contact our travel partner Magical Vacation Planner at 407-442-0227 (407-442-0215 for Spanish). You can also request a FREE quote online by Clicking HERE.