News
NEWS: Disney Celebrates Moms of All Species this Mother's Day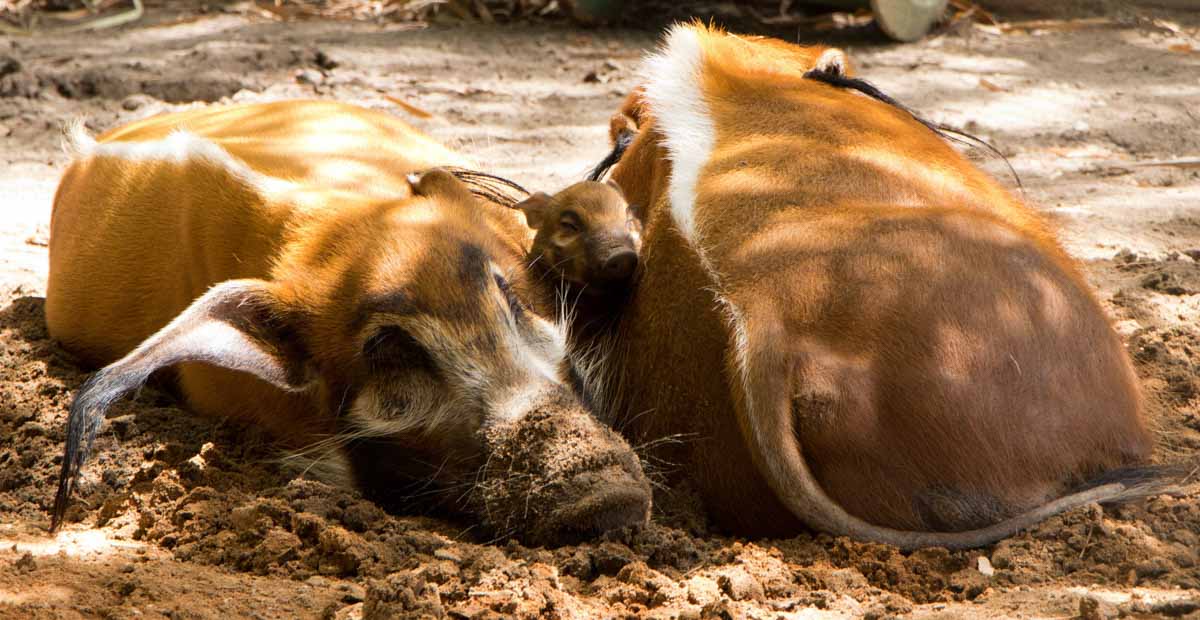 Disney's Animal Kingdom and Disney's Animal Kingdom Lodge offer guests a chance to interact and get close to nature and animals. This Mother's Day, Disney is celebrating animal moms, specifically a Red River Hog mom! Learn more below!
Here is the heartwarming story from Disney:
This Mother's Day, we celebrate all the moms in our lives, from our very own mothers to the animal moms our team cares for across Walt Disney World Resort … including this "a-boar-able" red river hog mom and piglet at Disney's Animal Kingdom Lodge!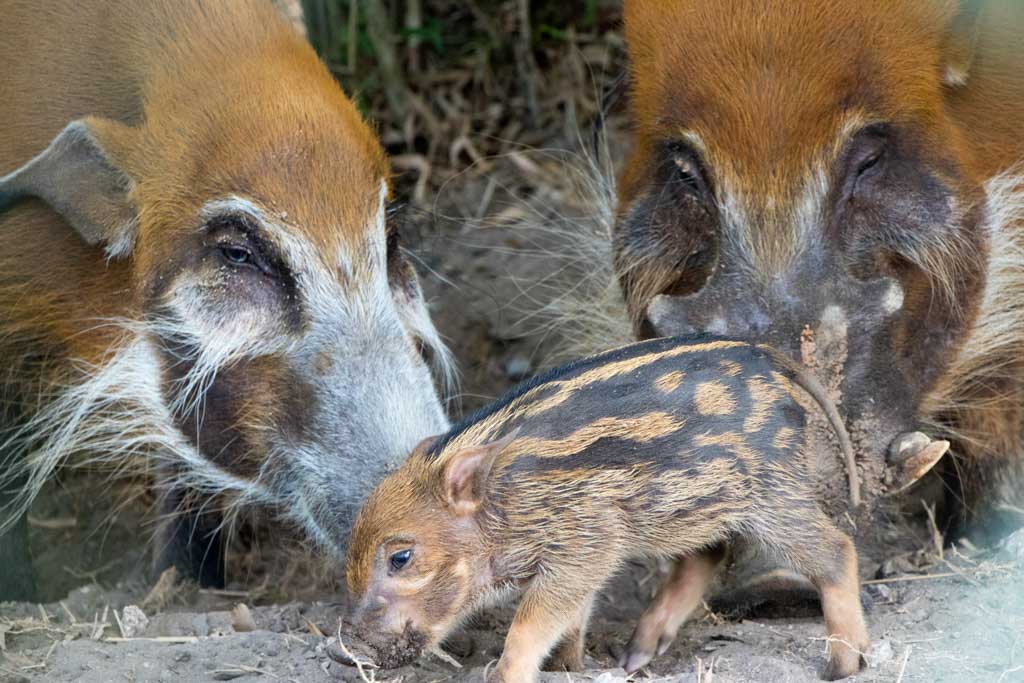 Mom Daisy delivered this healthy and spunky piglet last month, and both are spending time backstage bonding. The healthy male, which has not yet been named, joins the seven members of the red river hog family – also known as a "sounder."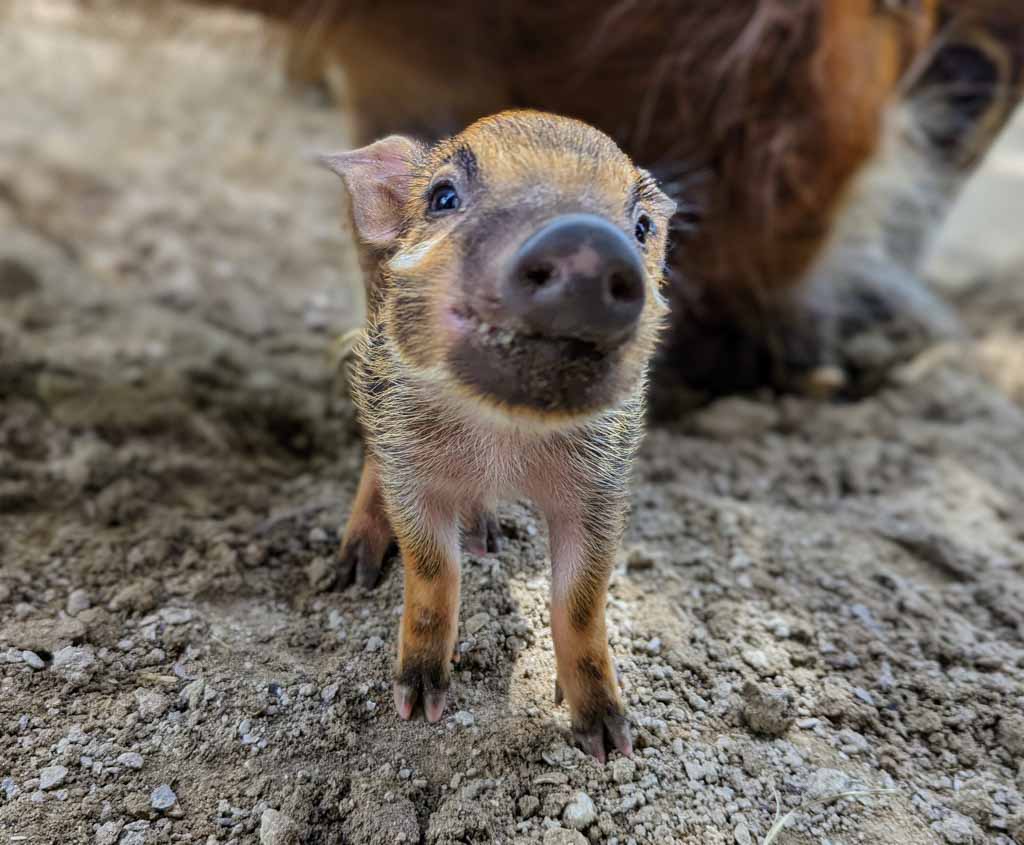 Animal moms, like Daisy, help provide guidance to their young by teaching the skills and behaviors needed to thrive as an adult red river hog. But she's not doing it all on her own! All members of the family have pitching in and spending a lot of time teaching the playful piglet how to forage and wallow.
Providing the very best veterinary care is our top priority, and our team of animal care experts has kept an eye on this adorable little piglet since he was still in the womb.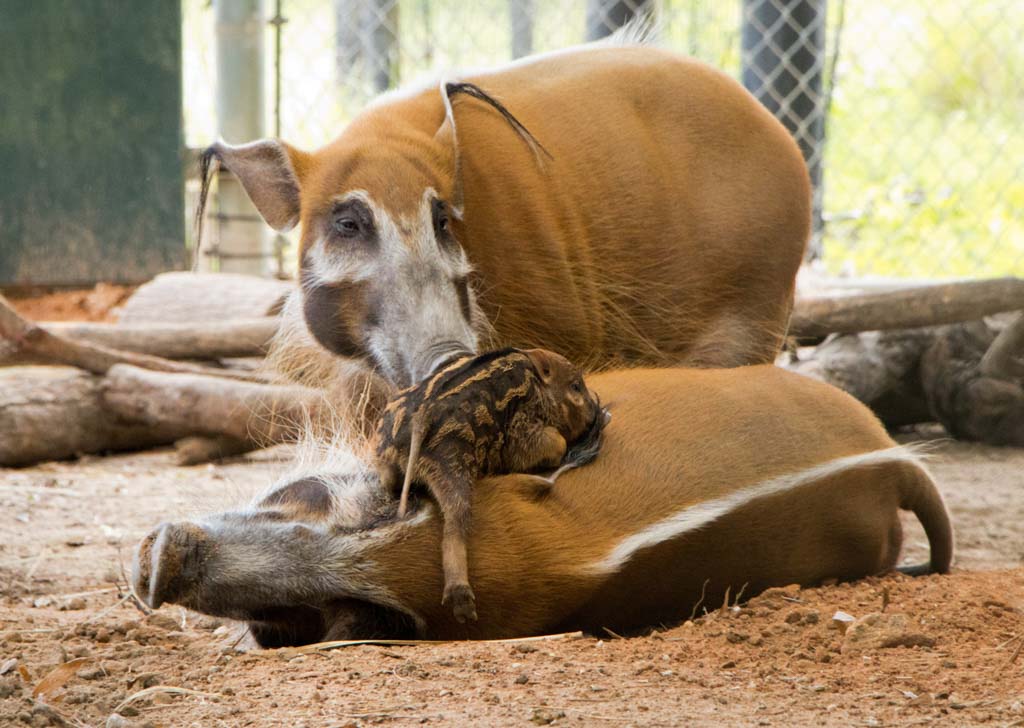 All animals across Walt Disney World Resort – moms, dads and babies – have the choice to participate in their own health care. Based on her trusted relationships with our keepers, Daisy would enter a specialized crate during her pregnancy to allow our veterinarians to conduct ultrasounds and monitor her piglet's health and development during Daisy's four-month gestation period.
Like some other moms, Daisy likely will spend Mother's Day relaxing in a mud bath, but not at a spa! Wallowing in mud is an important natural behavior for red river hogs, and the coat of mud that sticks to their fur provides a shield against the sun and provides protection from insects.
From our dedicated team of animal care experts, happy Mother's Day to moms of all species!
And be sure to catch this "pig-ture" perfect pair wallowing around in the mud on Pembe Savanna real soon.
RELATED ARTICLE: Disney's Animal Kingdom Theme Park Celebrates 25 Years Showcasing the Magic of Nature
On Earth Day, April 22, 1998, Walt Disney World Resort invited guests to discover a unique theme park where the natural world's magic could inspire them. The opening of Disney's Animal Kingdom Theme Park introduced a whole new way to appreciate, enjoy and interact with animals while delivering incredible new stories celebrating our relationship with the environment. The fourth Walt Disney World theme park was also Disney's largest, spreading over 500 acres and adding a new draw to Central Florida as a top tourist destination in the world. Disney's Animal Kingdom is celebrating its 25th Anniversary on April 22, 2023. Learn more about this amazing theme park below.
"Disney's Animal Kingdom, like the world itself, will evolve and grow. It's truly a living thing." – Roy E. Disney at the park's official dedication ceremony on April 21, 1998
1 – An Entirely New Kind of Theme Park
Disney's Animal Kingdom combined Walt Disney's love of real and imaginary animals with exciting attractions, spectacular stage shows, and entertaining characters.
True, there were – and are – breathtaking animal encounters, from an African safari adventure to a meandering, mystical trail that leads guests on an exciting search for tigers, to live shows highlighting animal behaviors and beauty much more. But this park was also a way for Disney to inspire people with the spectacular breadth and beauty of nature and animals through the power of entertainment and attractions, including a hysterical 3D journey into the world of insects (It's Tough to Be a Bug!), a larger-than-life musical celebrating the circle of life (Festival of the Lion King), and encounters with beloved characters.
2 – Taking Inspiration From Nature
Everything in Disney's Animal Kingdom takes inspiration from nature and the animal world. For example, the park icon – the towering Tree of Life – features 337 sculpted animals in its trunk. Similarly, building architecture, light poles, benches, and countless other elements feature animal designs that range from subtle to dramatic. Nowhere else are animals so richly and creatively celebrated.
3 – Cast Members at Disney's Animal Kingdom
More than 5,000 cast members at Disney's Animal Kingdom continue the park's mission today, from scientists and animal care experts, to critical frontline cast members who work in operations, entertainment, merchandise, food and beverage, and guest services. They are among the 75,000 cast members who are the heart of Walt Disney World.
4 – A Rich History
Over the last 25 years, the park has continually evolved with new attractions, entertainment, and even entirely new lands such as Asia and Pandora – The World of Avatar, giving guests new reasons to visit Disney's Animal Kingdom and all of Central Florida again and again.
Expansions introduced new wild adventures that send guests swirling on a whirling white-water raft ride (Kali River Rapids), rocketing on a runaway-train adventure (Expedition Everest – Legend of the Forbidden Mountain), diving into another stellar musical stage show (Finding Nemo: The Big Blue…and Beyond!), taking flight on a banshee (Avatar Flight of Passage) and exploring a bioluminescent rainforest (Na'vi River Journey).
5 – Celebrating the Park's 25th Anniversary and Earth Day
In celebration of the park's milestone anniversary and Earth Day, guests can enjoy new limited-time sweet and savory treats, specialty merchandise, and a character sighting. Visitors can dig into tempting treats such as the Colossal Elephant Roll, a jumbo cinnamon bun with banana caramel, milk chocolate crispy pearls, and the 25th-anniversary logo available at Isle of Java and Kusafiri Bakery on April 22 only. The 25th Anniversary Alive with Magic Cupcake Vanilla cake featuring chocolate toffee mousse, chocolate buttercream, white chocolate crispy pearls, and an Alive with Magic 25th anniversary chocolate logo is also available. Taking the magic of the celebration home is easy with commemorative items like the 25th anniversary mini Loungefly backpack, special pins, shirts, a tumbler, and more.
More surprises will be on April 22, when the park officially turns 25. And, just in time for the festivities, Moana will begin greeting guests at Discovery Island Character Landing for the first time that day.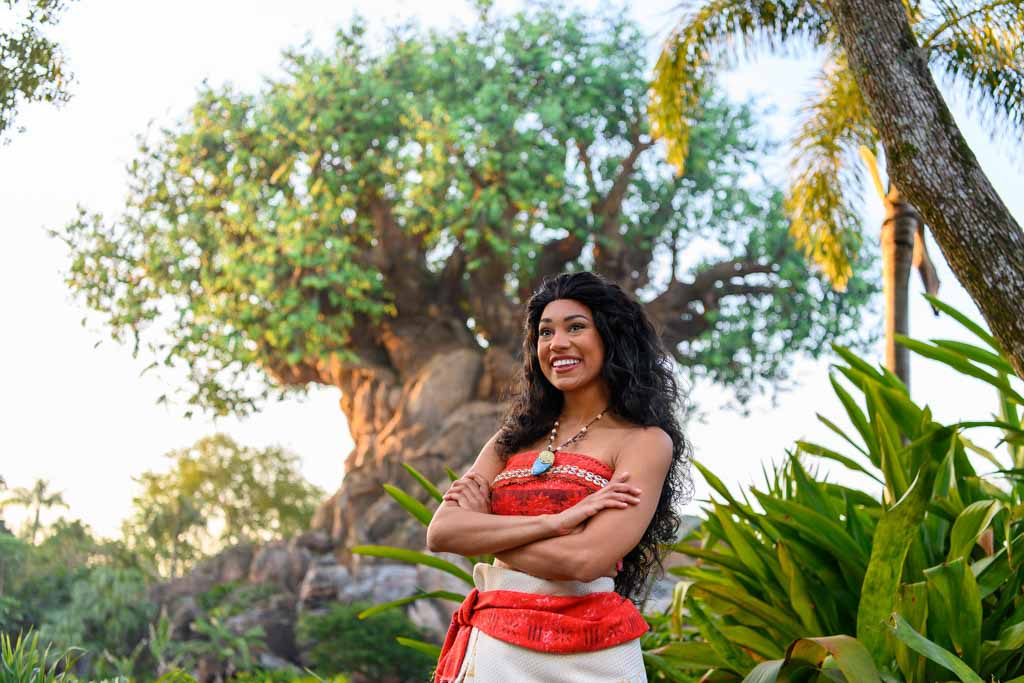 6 – Helping the Animals It Celebrates
Over the past 25 years, Disney has made significant contributions to the preservation and well-being of animals not only at the theme park but also around the community, state, and globe.
"At Disney, we believe building a brighter, more sustainable future starts with imagining what's possible. Through our conservation and sustainability programs, we take tangible actions to inspire change around the globe," says Dr. Mark Penning, vice president, Animals, Science and Environment, Disney Parks. "I'm proud of our animal care cast members who are the most passionate conservationists I know and who put their hearts into taking care of the animals at Walt Disney World every day."
As an accredited institution of the Association of Zoos and Aquariums (AZA), Disney's Animal Kingdom has also collaborated with other AZA members to help increase populations of endangered and extinct in the wild species, such as the Guam rail and Guam kingfisher birds. Following AZA Species Survival Plans, the park has welcomed a variety of animals from endangered species into the world, including Sumatran tigers, western lowland gorillas, African elephants, cotton-top tamarins and okapi to name just a few. In fact, Disney's Animal Nutrition Center has served as a model kitchen for a number of other AZA-accredited facilities who have adopted many of the nutritional diets developed specifically for the animals here at Disney's Animal Kingdom.
Today, 45 animals that have been at Disney's Animal Kingdom since opening day or before still reside at the park.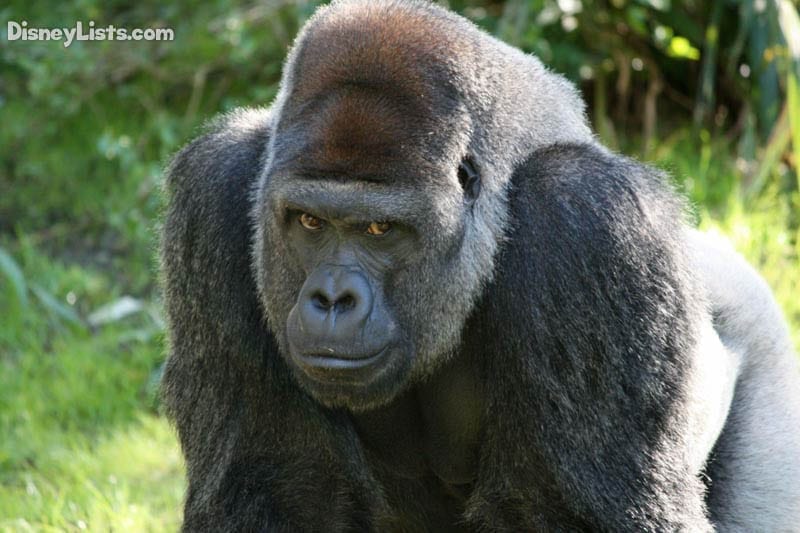 7 – The Disney Conservation Fund
Disney's Animal Kingdom and the Disney Conservation Fund are deeply rooted in Walt Disney's passion and the respect he displayed for animals and nature throughout his life. Together, they are engaged in research and conservation efforts involving at-risk animal populations and species.
Through the generous support of Disney's Animal Kingdom guests, the Disney Conservation Fund has worked with leading conservation organizations around the world to stabilize and increase populations of at-risk animals, including butterflies, corals, monkeys and sea turtles. Since its creation in 1995, the Disney Conservation Fund has directed $125 million and the expertise of dedicated Disney teams to support organizations working with communities to save wildlife, inspire action and protect the planet.
For more information on how Disney cares for animals and helps protect species in the wild, visit DisneyAnimals.com. And seasons one and two of "Magic of Disney's Animal Kingdom," streaming on Disney+, give viewers unprecedented access to some of the rarest and most beautiful creatures on the planet and a chance to meet the animal care experts who have formed remarkable bonds with the park's thousands of animals.
For a no obligation, FREE Quote on a Disney vacation package, please contact our travel partner Magical Vacation Planner at 407-442-0227 (407-442-0215 for Spanish). You can also request a FREE quote online by Clicking HERE.