Soarin' Around the World is definitely a popular attraction and the current talk of many different Disney junkies. The attraction is definitely a completely different attraction than its predecessor, Soarin' Over California. There are several things you definitely need to know about this amazing attraction, just know that there are definitely spoilers ahead!
7 – The queue has been enhanced.
Disney took a play out of their recent playbook and made the ride queue interactive to help guests pass the time as they wait in the standby line.  There are now trivia questions about information and facts from locations around the world that you can answer as you wait.  We all love a nice distraction to help the time go by faster, so this is definitely great for guests that are old enough to read and play trivia!  This is not in the Lightning Lane queue, but hopefully, you wouldn't be in line there long enough to even notice that it is missing!
6 – There are 3 different theaters.
Part of the work that was completed while the ride was down for refurbishment was the addition of another theater.  More guests are able to enjoy the experience, which will make wait times more manageable.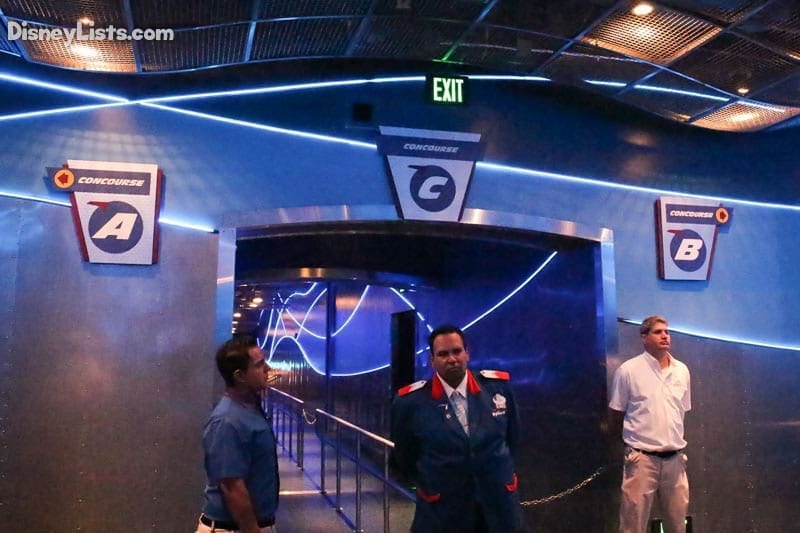 5 – The pre-show is the same!
Many were concerned that we would lose our pre-show with Patrick Warburton, or that he wouldn't be in a newly filmed show.  Well, you can put that worry at ease, because the original pre-show is still there.  We were so happy when we got in line and saw the same pre-show.  I am sure there are some guests that may have wanted something completely new, but it was nice to have a little bit of the original attraction still there.  It was comforting as we were waiting to go in and experience Soarin' Around the World.
4 – The scenes are more intense.
Let me preface this by saying that we thought they were perfect!  We did feel like they were more intense and offered a couple of moments where you might even jump during the transition from scene to scene!  You also get very "close" to some of the buildings/mountains in scenes, where you can't help but feel the need to pick up your legs at times.  It made the ride even more thrilling and exciting.  Our 2-year-old and 5 year old both rode it and grabbed onto us at a couple of points, but said they loved it and wanted to go right back on.  So younger children should still be fine as long as they meet the height requirements.
3 – There are way more scents.
We loved the heavier use of the scents.  There are so many more scenes and it seemed like the majority of them had their own scent.  The jasmine-like scent in the Taj Mahal scene was our favorite.  It was so fresh and perfect for the scene.  I felt the intensity and immersive effects of the scents were spot on and felt even more immersed in this experience than I did with Soarin' Over California.
2 – There are 13 different amazing scenes to see.
You read that right, 13 scenes!  The ride felt like a pretty decent length and each scene was very relevant and exciting.  Here is a quick list of the scenes you will see:
Matterhorn/Swiss Alps
Glaciers
Australia (Sydney)
Neuschwanstein Castle
Africa
Great Wall of China
Egypt (Pyramids)
Taj Mahal
Monument Valley
Fiji
Iguazu Falls
Eiffel Tower
Epcot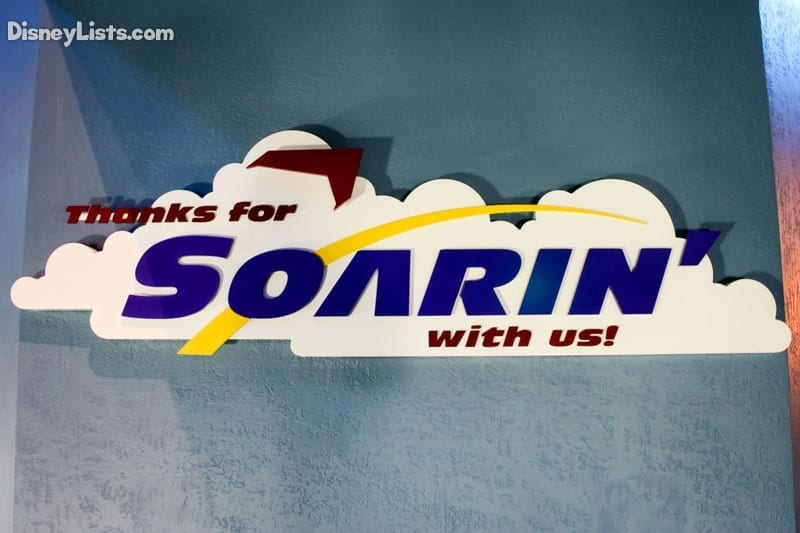 1 – You can no longer see Soarin' Over California (at Walt Disney World)
Some guests may be confused about this, but Soarin' Over California is definitely gone.  We can't say definitively that it is gone forever since Disney is known for limited-time magic events and for repurposing old attractions, but we don't expect it to make an appearance for a REALLY long time, so if you really miss Soarin' Over California, you can try to recreate the experience at home using YouTube!  Won't be anywhere near the same, but thanks to social media and modern technology you can still see the ride video that way.
For a no obligation, FREE Quote on a Disney vacation package, please contact our travel partner Magical Vacation Planner at 407-442-0227 (407-442-0215 for Spanish). You can also request a FREE quote online by Clicking HERE.