When deciding where to book your stay at Disney, there are many things to take into consideration, like price and the amenities offered at each resort. The Moderate resorts are the mid-tier group of resorts at Disney, falling between the Value resorts and the Deluxe resorts, and they have a lot of fantastic things to offer guests. Here are nine reasons to stay at a Moderate resort.
9 – Activities
The Moderate resorts offer so many fun-filled activities that will appeal to kids, teens, and adults. At Port Orleans, you can take a horse-drawn carriage ride, and there are movies by the pool, there are volleyball, jogging trails, and bike rentals. There are a ton of activities available to guests at these resorts, and most of them can be enjoyed by the whole family.
8 – Port Orleans – French Quarter
This resort is one of the smaller resorts, but that's a good thing, especially if you're looking for a more laid-back experience at your resort. The French Quarter tends to have fewer families with young children, and with fewer rooms to fill, the resort seems less busy than some of the larger resorts. The French Quarter also serves up a delicious treat that is only available here, beignets, and they are worth the trip and the stay at this resort. These deep-fried donut-like treats are a perfect mid-day or post-park evening snack.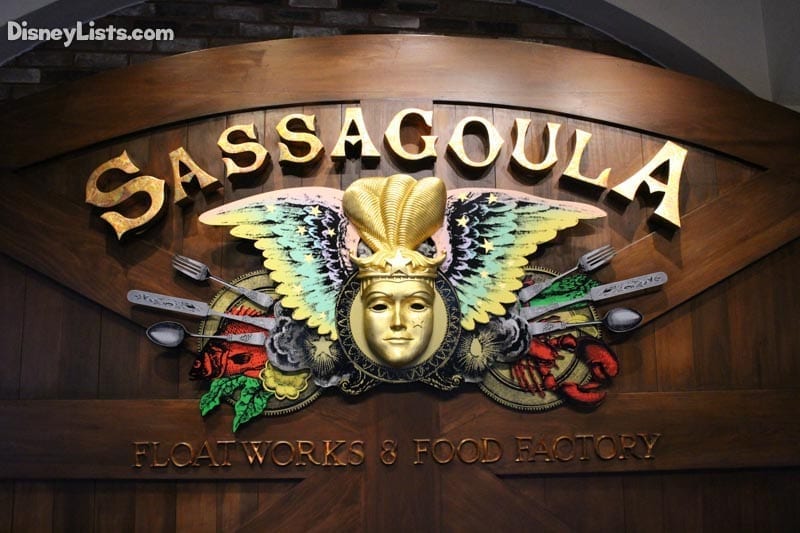 7 – Lounges
One of the many perks of the Moderate resorts is the lounges. Coronado Springs has the Three Bridges Bar & Grill, a relaxing lakeside bar and lounge perfect for kicking back and catching the breeze on those hot Florida days. The lounges have great appetizers, snacks to share with your friends and family, and signature drinks.
6 – Royal Guest Rooms
At Port Orleans Riverside resort, Royal Guest Rooms are available for any prince or princess. It's difficult to believe these rooms are available at a Moderate resort because they're so lavishly decorated. The beds have ornate headboards, there are portraits of Disney princesses, and the sink faucets are shaped like magic lamps. These rooms can be on the pricier side of Moderate resorts, but if you're looking for a bit more of an immersive and magical experience in your resort room, these are the rooms to book!
5 – Water Transportation
Buses are not the only form of transportation at Moderate resorts. You can also travel by boat. The boats don't go to too many places, but if you're staying at Port Orleans, you can travel by boat to Disney Springs, Old Key West, or Saratoga Springs. Sometimes taking the boat just for the sake of it is a great relaxing way to enjoy the amenities of your resort.
4 – The Pools
The pools at the Moderate resorts are fantastic. They have slides for the young and adventurous and leisure and spa pools for those just looking to relax. The Lost City of Cibola pool at the Coronado has a Mayan ruins theme and features a pyramid as its centerpiece. Also, don't miss the addition to Port Orleans French Quarter, an aquatic play area for guests under 48 inches. The pools at the Moderate resorts offer great theming and options for those who either want to burn off some energy, cool down, or just relax and soak up the sun.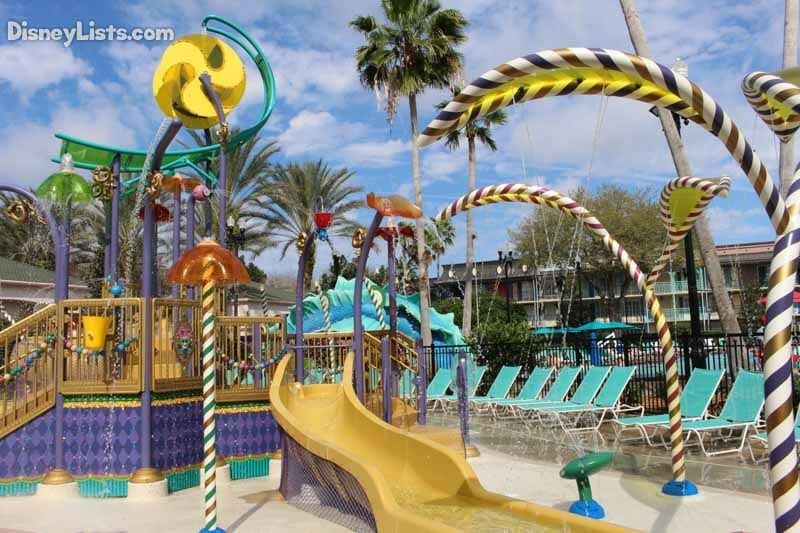 3 – Free Dining
Editor's Note: Disney Dining Plans are temporarily suspended. However, Disney has confirmed that they will return for vacation packages beginning January 9, 2024. These packages are now on sale.
In the fall, Disney usually has a promotion that offers guests a free dining plan if they book within particular dates. The free dining plan that comes with a stay at the Value Resorts is the Quick Serving Dining Plan. Still, if you upgrade and spend a bit more by staying at a Moderate Resort, you will be able to get the Disney Dining Plan which includes one quick-service meal, one table-service meal, and one snack. This is a fantastic deal for the price of staying at a Moderate Resort. Book quickly when the deal is released because only a certain number of rooms are available for the Free Dining Plan promotion.
2 – The Price
Moderate resorts will cost you a bit more than a Value Resort but not nearly as much as a Deluxe resort like the Polynesian or the Grand Floridian. Moderate resorts are a great bang for your buck. You get more immersive theming than at the Value resorts and more dining options and the lounges. They strike a perfect balance between giving you a great resort experience at a great price. If you can budget a little more to spend on your resort, it will be well spent at a Moderate resort.
1 – The Theming
The theming at a Moderate resort is not to the degree that it is at a Deluxe resort, but it's also a big step up from the Value resorts. The Value resorts give you larger-than-life icons and Disney characters, but the Moderate resorts have theming that really does transport you to another place, like New Orleans or the Caribbean. The theming extends from the lobby all the way into each room and to the pools. There are little details to take note of that help you feel totally surrounded by the theme of each resort. If you want great theming at an affordable price, the Moderate resorts are the perfect choice!
For a no obligation, FREE Quote on a Disney vacation package, please contact our travel partner Magical Vacation Planner at 407-442-0227 (407-442-0215 for Spanish). You can also request a FREE quote online by Clicking HERE.