There is something about finding a fantastic bakery that makes us feel a sense of warmth and excitement as we breathe in the sweet smells, press our faces against the display case of treats, and finally bite into a heavenly explosion of YUM! Great news for us (maybe not our waistline, however!), Disney Springs has not only one, but three amazing bakeries that boast different yet wonderful tasting goodies for all those ready to give their taste buds a delightful treat. Just try to keep from drooling as we provide a run-down of these three amazing Disney Springs bakeries!
1 – Sprinkles
Location: Town Center, next to Pandora Jewelry
Specialty: Gourmet Cupcakes
One bite into a Sprinkles cupcake, and you'll understand why this bakery is growing so quickly in popularity. With a list of gourmet cupcakes such as chocolate marshmallow (our favorite so far), salty caramel, banana, red velvet, carrot, dark chocolate, sprinkle, and vanilla – just to name a few – it's an excellent bakery for whatever your taste preference may be. We love the variety of cupcakes, but also enjoy that Sprinkles has cookies, ice cream, shakes, and beverages. If you have an early morning or late-night need for a cupcake and Sprinkles is closed, you can always order from their Cupcake ATM! It really works and is definitely a highlight for us at Disney Springs. If you don't go the ATM route, we love the fresh and clean interior of Sprinkles. Watch the gourmet bakers work their magic and be wowed by all the colorful and delicious offerings. Seating is available outside on the wraparound deck over the neighboring water.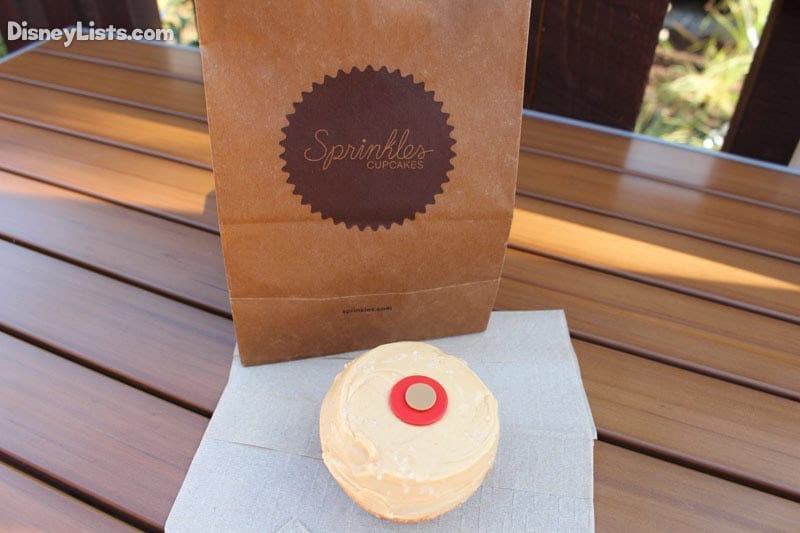 2 – Erin McKenna's Bakery NYC
Location: The Landing, next to Chapel Hats and Cookes of Dublin
Specialty: Vegan and Gluten-Free Treats
With a family member diagnosed with Celiac, finding delicious gluten-free options is hard to do. So, when we discovered Erin McKenna's Bakery at Disney Springs, our taste buds rejoiced! The best part – is even those of us that don't have to eat gluten-free still find the treats that come out of Erin McKenna's to be absolutely delicious. While both Sprinkles and Amorette's Patisserie offer a couple of vegan and gluten-free options, EVERYTHING on Erin McKenna's menu is vegan and gluten-free. Our favorite treat at Erin McKenna's would have to be any of the 6 award-winning donuts. Donut flavors include cinnamon sugar, chocolate-dipped, coffee crunch, and Samoa. If you aren't interested in a donut, other menu items include cupcakes, cookies, bagels, and beverages. Once again – ALL menu items are both vegan and gluten-free but still taste heavenly! No seating is available inside Erin McKenna's, so you'll want to find a treat you are comfortable with grabbing on the go which isn't hard to do.
3 – Amorette's Patisserie
Location: Town Center, next to World of Disney and Levi's
Specialty: Sophisticated Pastries
"Sophisticated" is the perfect way to describe Amorette's because right from the moment of entrance, you realize they serve the very best, perfect pastries we've ever seen. Their display case of treats almost looks like it's filled with fake items – the gourmet bakers are just that meticulous in their work. You'll immediately be drawn to their Mickey inspired specialty dome cakes that are perfect for any special celebrations you may be having while at Disney. The smaller pastries are just as intricate as, the larger pieces at Amorette's! Besides their specialty dome cakes, the menu consists of their signature pastries such as the Mickey Mousse (amazing!), Amorette's Signature Cake, and Amorette's Petit Cake. You can also enjoy macarons, eclairs, crepes, brownies, cookies, and champagne or wine. There are a few places to stand inside Amorette's to devour the goodness in front of you. If you prefer a seat, try to grab one of the tables outside of the bakery.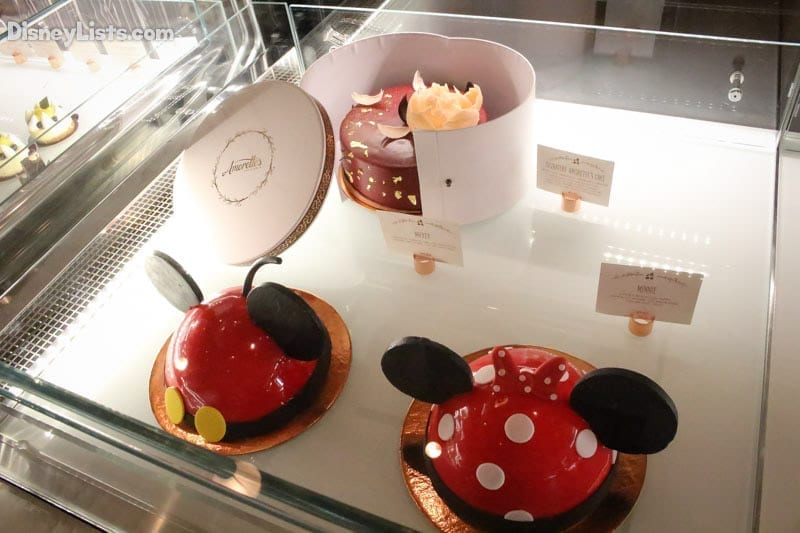 Have we made your sweet teeth beg for one of these tasty treats? Next time you head to Disney Springs, we highly recommend trying out not just one – but all three of these fantastic bakeries. A little unique in their own ways, it's totally worth the calories. Plus, who's counting anyway – you are at Disney!
For a no obligation, FREE Quote on a Disney vacation package, please contact our travel partner Magical Vacation Planner at 407-442-0227 (407-442-0215 for Spanish). You can also request a FREE quote online by Clicking HERE.