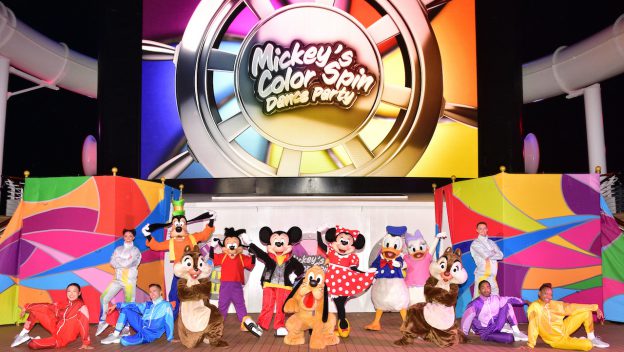 Disney Cruise Line is known for its fantastic deck parties, and the Disney Dream is about to get an all-new deck party on select sailings! Catch all the details below.
Here are all the details from Disney Cast Member Kylie Schmus:
The Disney Dream is about to get even dreamier this summer as Disney Cruise Line guests can now participate in a brand-new prismatic pop dance party taking place on the upper decks during select sailings.
Complete with colorful new fun for the whole family and a 90s throwback feel, it will be all feet on deck for Disney Cruise Line guests at Mickey's Color Spin Dance Party, and we're excited to reveal more details about this vibrant and energetic celebration perfect for Disney music lovers of all ages.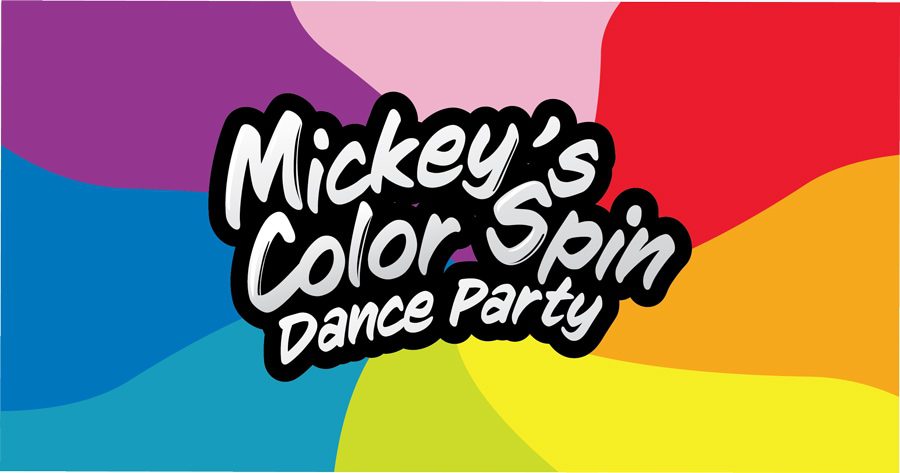 For starters, it's not a deck party without appearances from Mickey Mouse (in all-new attire), Minnie Mouse and many of their favorite friends – even Max! – and they are all dressed up and ready to bust a move. Each character is assigned a color, and when the wheel lands on their color – it's time to party!
This unique deck party is interactive from start to finish. After a sing-along preshow of "Into the Unknown," each spin on the color wheel will have your family singing, dancing and yes, even doing the wave and hand jive to unique renditions of iconic Disney songs with an upbeat techno twist.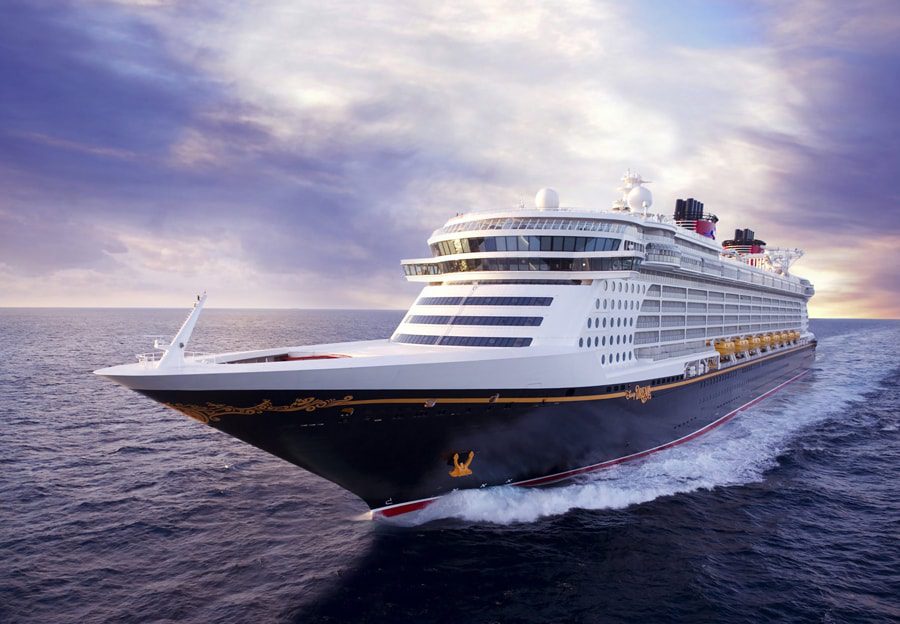 If you're wondering how to pack for the occasion, we're encouraging all partygoers to dress like your favorite character for the festivities. Or, feel free to join the color crew dancers, who will don colorful throwback track suits on stage!
Mickey's Color Spin Dance Party is coming to select sailings on the Disney Dream beginning this week on the voyage to the Norwegian Fjords and Iceland.
Don't miss your chance to sail with us in color aboard the Disney Dream! You can find our summer 2023 itineraries on Disneycruise.com.
RELATED ARTICLE: Disney Cruise Line's 25th Anniversary Season Kicks Off – What You Need to Know
Disney Cruise Line is celebrating its 25th anniversary, and the "Silver Anniversary at Sea" season is now underway. There is a lot to be excited about! Learn more below!
Here are all the details from Disney Cast Member Melanie Hager:
Disney Cruise Line's 25th "Silver Anniversary at Sea" season kicks off today, and if you are planning to sail this summer, we wanted to round out everything you need to know before stepping aboard! While the Disney Wish's anniversary sailings begin today, these offerings will be added to each ship throughout the coming weeks.
From a first look at the character ensembles to a celebratory song, new entertainment, merchandise, food and beverage offerings and a Castaway Club tier created for our most frequent cruisers, there are so many shimmering details we don't want you to miss!
1 – New Looks for Characters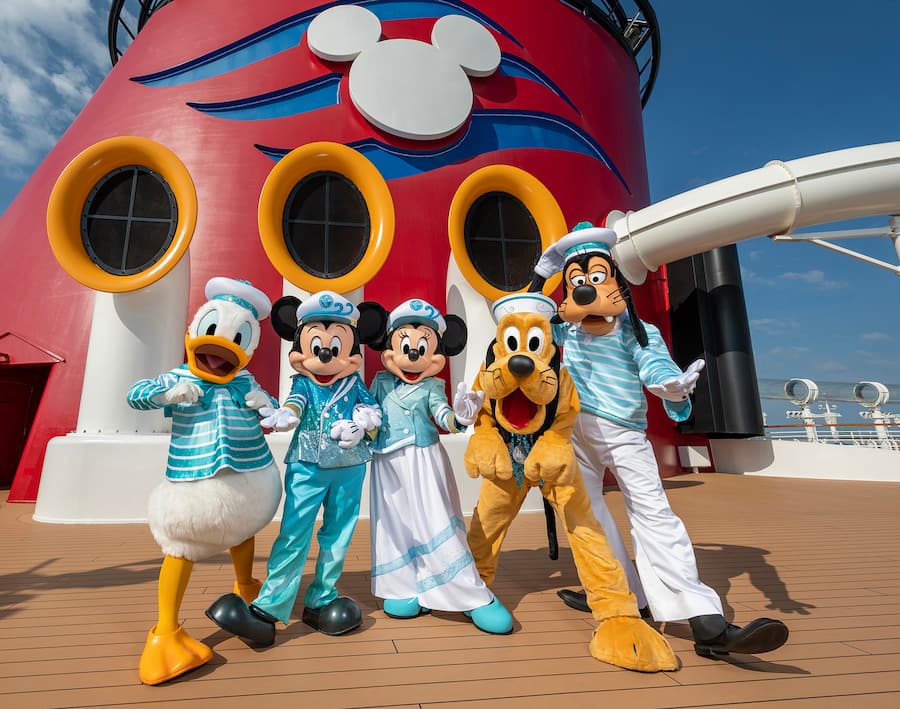 To celebrate the signature color of the celebration – Shimmering Seas – here's a first look as all your favorite Disney friends join Captain Mickey Mouse and Captain Minnie Mouse with coordinated anniversary looks! While your favorite characters will don outfits that feature swirling designs reminiscent of ocean waves and multi-toned fabric, you can get in the action with your own shimmering ensemble. Don't forget to tag #DCL25 on all your photos, and if you are uploading an Instagram story, search DCL25 for a few special shimmering stickers to add to your content!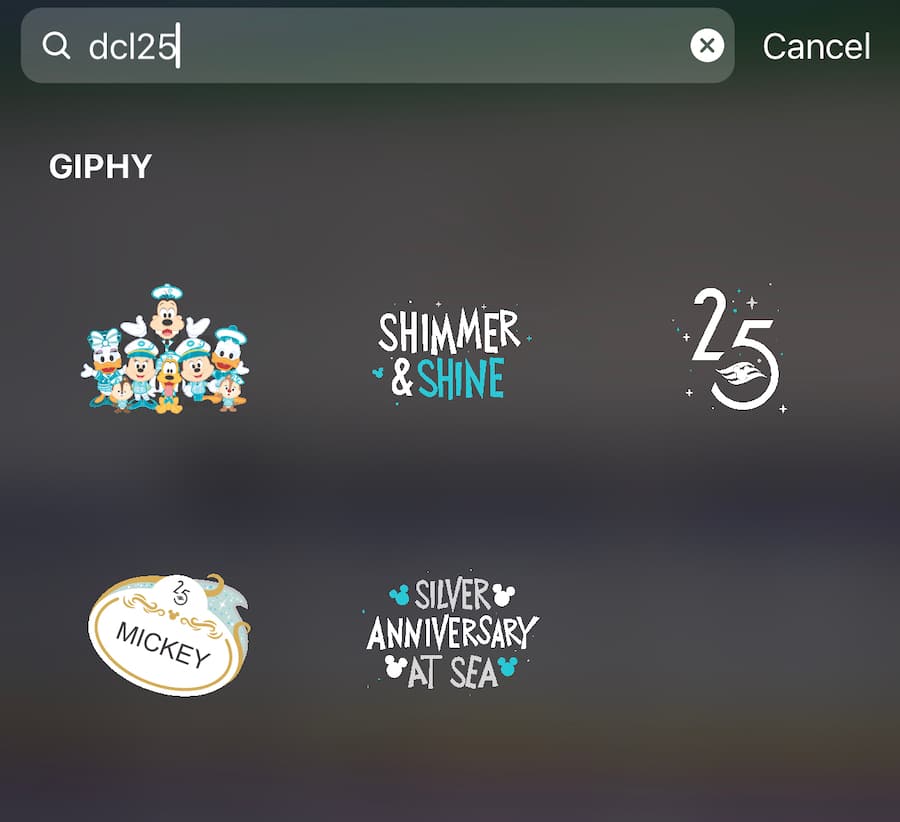 Whether you're sailing or not, you can celebrate the anniversary season with a brand-new melody! "Shimmering Seas," a signature song created especially for the "Silver Anniversary at Sea," celebrates 25 years of magic at sea in an upbeat tribute to Disney Cruise Line's past, present and future. If you're on board this summer, be sure to keep your ears peeled for this celebratory tune!
2 – Themed Food and Beverage
The "Silver Anniversary at Sea" won't just be pleasing to the eyes and ears, it will be a celebration for your taste buds as well! Sweets treats made just for the season include a 25th cupcake, a Mickey chocolate sphere, chocolate cream cookie, Captain Minnie crisped rice treat – and if that's not enough, signature desserts in the family dining venues will be getting a tasty enhancement with a special 25th chocolate piece to add to their already stunning presentation!
For those over 21, the signature Jubilee by the Sea cocktail – complete with sparkly, silver dusting and a shimmering blue sugar rim – will be available at select lounges, while a special anniversary Coca-Cola bottle, specialty coffee mug, 25th anniversary beer mug and a "Silver Anniversary at Sea" popcorn bucket will provide dual use both on your cruise and as a special keepsake at home.
3 – New Entertainment
In 1998, Disney Cruise Line made history as the first cruise line ever to produce a fireworks show at sea, and these sparkling displays have remained a quintessential part of the Disney Cruise Line experience since. During most Bahamian, Caribbean and Mediterranean cruises this summer that are four nights and longer, the night skies will light up with a shimmering new show that will uphold the cherished Disney tradition of fireworks and honor Disney's continuing legacy of adventure. The dazzling spectacle will be set to the tunes of iconic and beloved Disney music and will be anchored by the new signature song.
Also in honor of our "Silver Anniversary at Sea," we are reimagining the time-honored tradition of a Captain's Reception into the Shimmering Seas Soiree, a regal gathering with all the pomp and circumstance this milestone deserves. On one evening each cruise, guests will be invited to join their ship's captain, cruise director and some favorite Disney friends in the atrium for a festive anniversary toast.
4 – Shimmering Touches
Throughout the 25th anniversary celebration, you will notice shimmering touches across all five ships, as well as special décor in Disney Cruise Line terminals and a limited-time look for Key to the World cards. On board, shimmering blue accents will adorn each ship's atrium, while a special anniversary icon will provide the picture-perfect backdrop for a commemorative photo.
Speaking of picture-perfect, the celebratory season isn't limited to just the high seas! Castaway Cay, Disney Cruise Line's private island in The Bahamas, is also celebrating 25 years and will be decked out with anniversary decorations, along with a special surprise shimmering makeover to Mount Rustmore, a guest-favorite photo spot.
5 – Themed Merchandise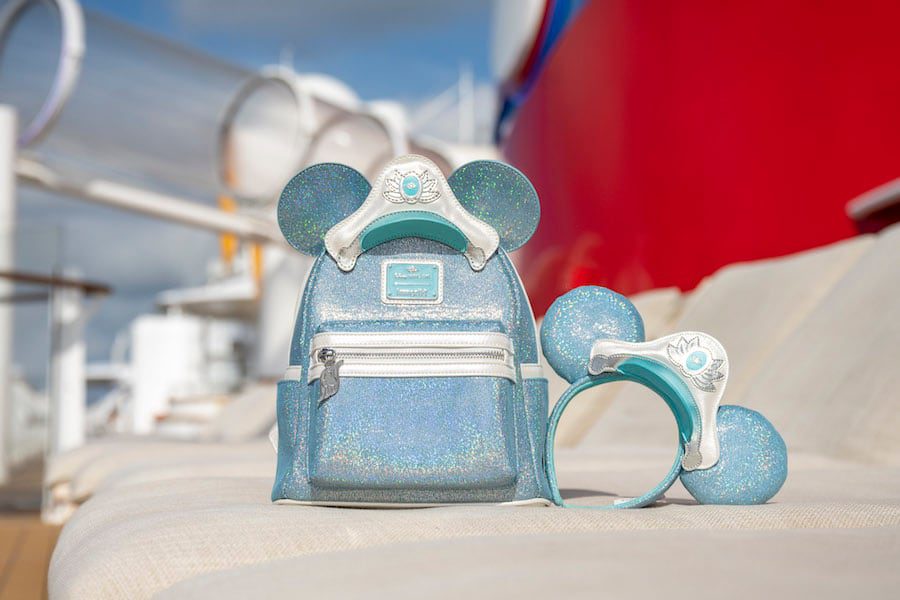 The Shimmering Seas collection features light blue colorways and sparkling fabrics that are reminiscent of sunshine reflecting upon turquoise waters, along with festive silver accents. Shimmering accessories include a new Loungefly backpack and ear headband, new clothing pieces – including a spirit jersey and embroidered Nike polo – and a new line of commemorative jewelry. You can also plan to save a little room in your suitcase for other limited-time gifts, including a "Silver Anniversary at Sea" ornament, trading pin and collectible ship replica.
6 – All-New Castaway Club Tier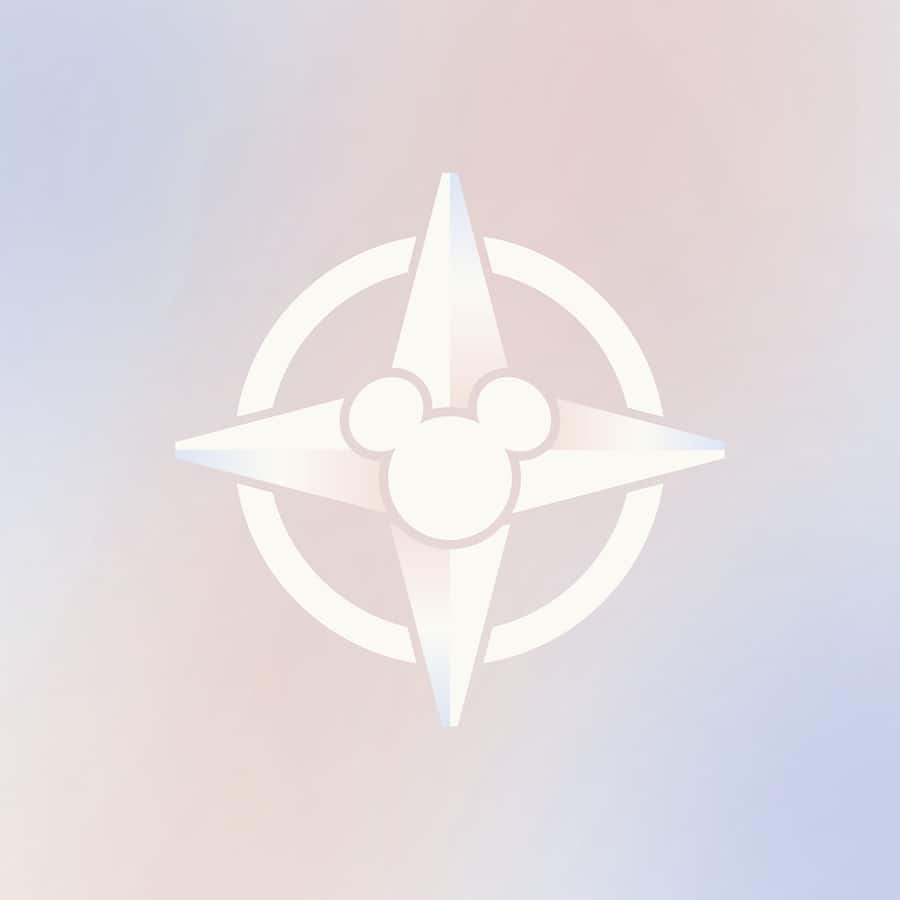 For nearly two-and-a-half decades, members of the Castaway Club have played an integral role in the Disney Cruise Line story. To honor this special anniversary, a new membership tier named "Pearl" was added to honor the valued relationship we have formed with guests over the years and is inspired by the time it takes for a pearl to be formed in nature. With the launch of Pearl today, cruisers who have sailed on at least 25 Disney Cruise Line vacations will have access to more rewards and perks than ever before, including unlimited digital downloads from Disney Cruise Line professional photographers, an early booking window for new itineraries, the ability to schedule on board activities before anyone else, a special gift (one per stateroom) and complimentary dinner at Palo.
7 – Castaway Club Gift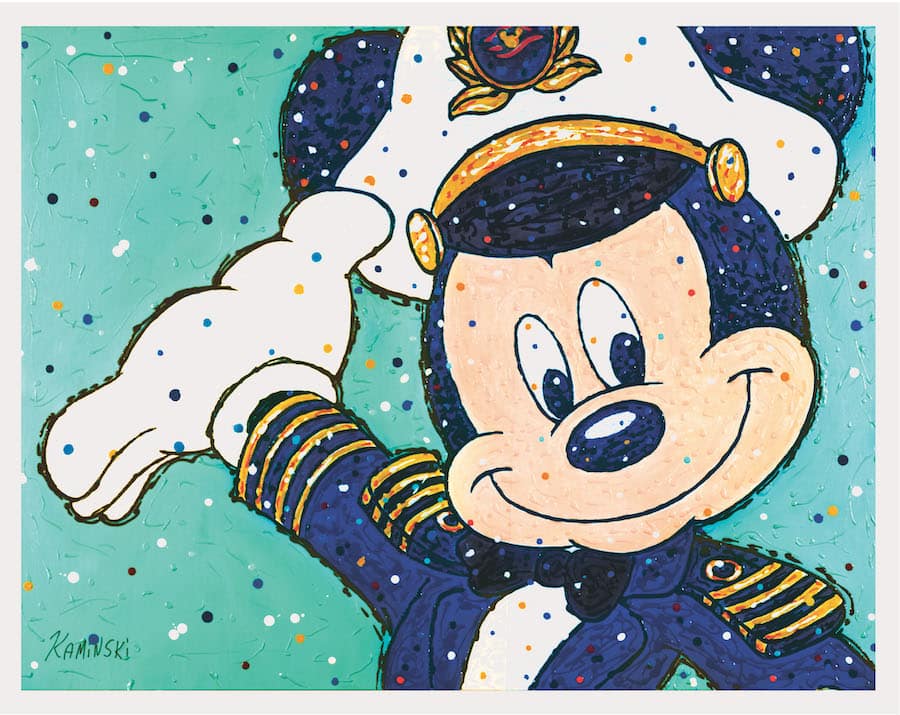 If you're still working your way toward the Pearl Castaway Club tier, don't worry – we still have a special gift for you! Castaway Club members who sail during the "Silver Anniversary at Sea" this summer will receive a limited-edition framed art print (one per stateroom) to commemorate this once-in-a-lifetime celebration while supplies last. As shown above, this design was created by Disney artist Joe Kaminski, whose work is featured in The Art of Disney galleries, Disney resort hotels and Disney Cruise Line ships.
Sailings featuring "Silver Anniversary at Sea" festivities kick off across the fleet this month and will sail through September. We can't wait for your family to experience all the shimmering fun as we celebrate 25 years of Disney Cruise Line! Bon voyage!
For a no obligation, FREE Quote on a Disney vacation package, please contact our travel partner Magical Vacation Planner at 407-442-0227 (407-442-0215 for Spanish). You can also request a FREE quote online by Clicking HERE.