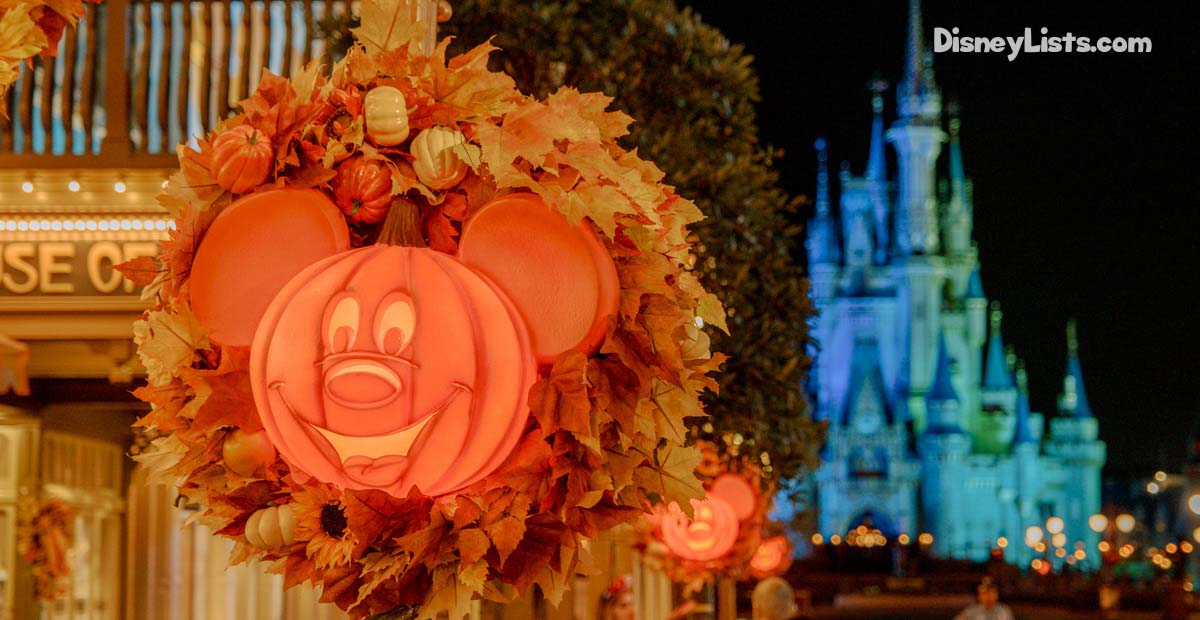 Mickey's Not-So-Scary Halloween Party at Magic Kingdom is our absolute favorite special event at Walt Disney World. This special-ticket event is offered on select nights from August 11 to November 1 after normal park hours from 7 p.m. to midnight. This year there are some new offerings you're going to love. Keep reading to discover what you need to know about the 2023 Mickey's Not-So-Scary Halloween Party!
1 – Party Dates!
This year the party is being held on select nights from August 11-November 1. The dates in 2023 for Mickey's Not-So-Scary Halloween Party are:
August: 11 (sold out), 15 (sold out), 18 (sold out), 22 (sold out), 25 (sold out), 29 (sold out)
September: 1 (sold out), 4 (sold out), 8 (sold out), 10 (sold out), 12 (sold out), 15 (sold out), 17 (sold out), 19, 22 (sold out), 24 (sold out), 26 (sold out), 28, 29 (sold out)
October: 1 (sold out), 3, 5, 6 (sold out), 9 (sold out), 10 (sold out), 12 (sold out), 13, 15 (sold out), 17 (sold out), 19, 20, 22, 24, 26, 27, 29, 31 (sold out)
November: 1
* Dates listed as sold out up to date at time of publication. Other dates may have since sold out as well.
Tickets for Mickey's Not-So-Scary Halloween Party start at $109 (plus tax) and go all the way up to $199 for Halloween night. They can be purchased online or through the Disney Reservations Center at (407) 827-7350. Children are encouraged to dress in costume and enjoy the fun of Halloween with their families.
Last year, every single party date sold out, and we expect the same to happen this year. If you plan on attending, we highly recommend purchasing your tickets as soon as possible, as more and more dates are selling out!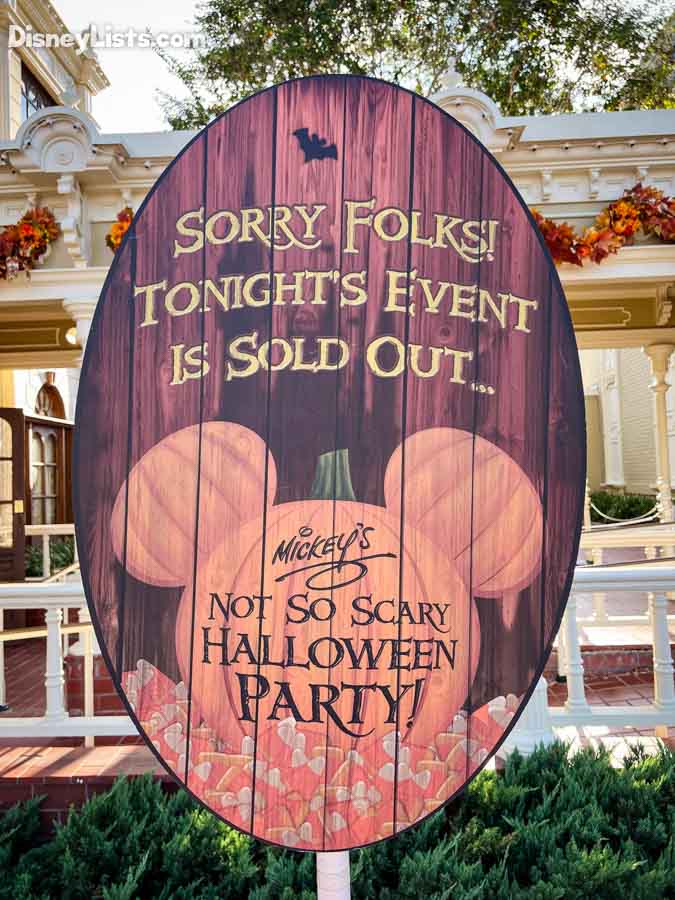 2 – Party Time!
Mickey's Not So Scary Halloween Party takes place from 7:00 pm and runs through midnight. Ticket holders can enter Magic Kingdom as early as 4:00 pm on the date of their ticket. We always recommend guests get there early so they can get an extra three hours inside Magic Kingdom. The park closes at 6:00 pm for day guests, and in that 6:00-7:00 hour, you will find that it will be crazy busy as thousands leave the park and party guests stream in. It's generally not as crazy getting into the party if you arrive before 6:00 pm.
3 – Trick or Treating and Party Map
What would be a Halloween party without candy? Once you've entered Magic Kingdom, Cast Members will guide guests to Market Street. There, guests will receive a reusable trick-or-treat tote bag to use. While small, this reusable bag is cute and nice to take home as a souvenir.
During Mickey's Not-So-Scary Halloween Party, guests can go trick-or-treating for M&M'S, SKITTLES, SNICKERS, and other Halloween favorites at locations throughout Magic Kingdom Park. Don't worry! You're getting the good stuff and a lot of it! Check the My Disney Experience app or Party brochure for trick-or-treating locations.
You'll also want to be on the lookout for the Party map. This map has all kinds of information that is useful to have throughout the evening. It also makes a great souvenir.
4 – Photo Ops Throughout the Park
Party guests can commemorate their visit with event-themed step-in photo experiences throughout the park! These are a lot of fun. Disney PhotoPass Cast Members are there to take your photos as well!
5 – A Fantastic Lineup of Disney Entertainment
One of the biggest draws of Mickey's Not So Scary Halloween Party is the fantastic lineup of Disney entertainment. The party includes one of the most popular and beloved Disney parades, one of the best holiday fireworks shows, and a fan-favorite stage show full of an incredibly talented cast that entertains like no one else. New for 2023, partygoers can see Minnie Mouse, Daisy Duck, and Clarabelle Cow dressed as the Sanderson Sisters from Disney's "Hocus Pocus" in Mickey's "Boo-To-You" Halloween Parade.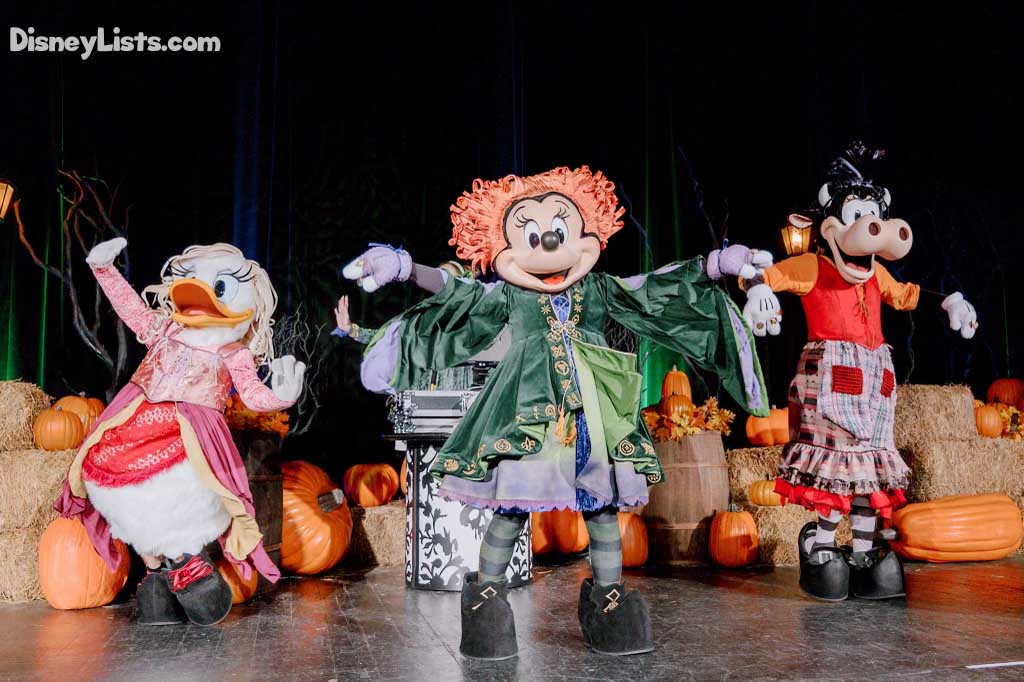 Add the Cadaver Dans quartet, Max Goof and his Powerline Party Pack, and an all-new spirited pirate band; you've got the perfect entertainment line-up. Just know that at the Halloween party, you won't be bored! There is so much awesome entertainment that we need to cover it in a separate article. Click here for the can't miss entertainment at Mickey's Not-So-Scary Halloween Party!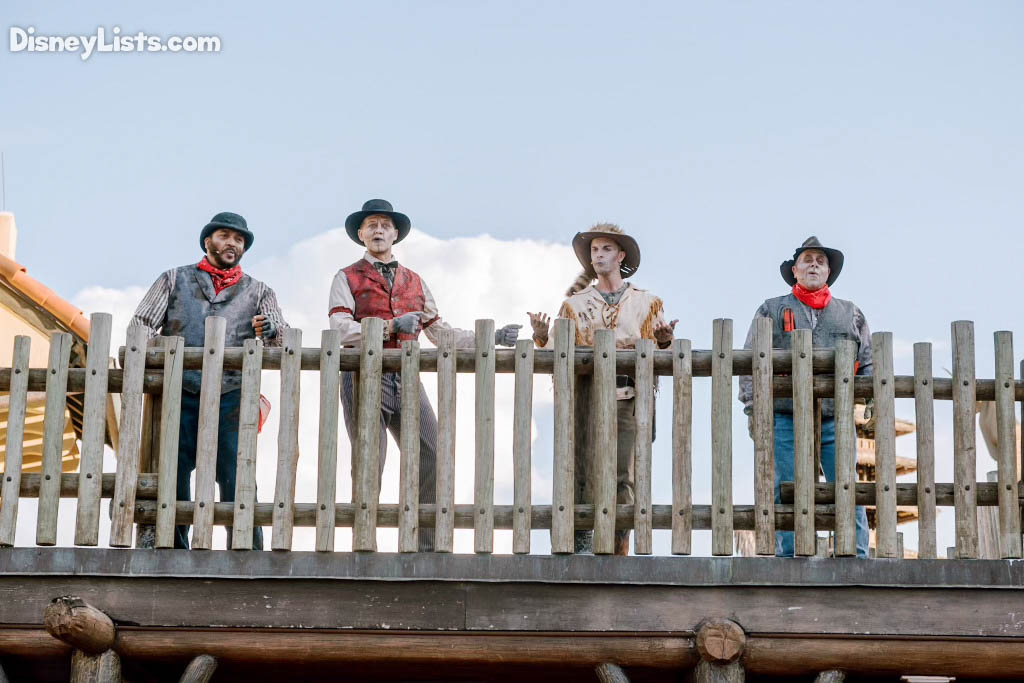 6 – Party Exclusive Food, Beverage, & Novelty Items
Every year we look forward to trick or treating during the party, but we save our appetite for the specialty food and beverages you can only get during party hours. Thirty scrumptious, specially themed fall and Halloween treats are offered throughout the park this year. Click here for the complete Foodie Guide with details on where you can purchase the items. While most items are party exclusives, a few items are available at Magic Kingdom during regular park hours. Check the guide for details.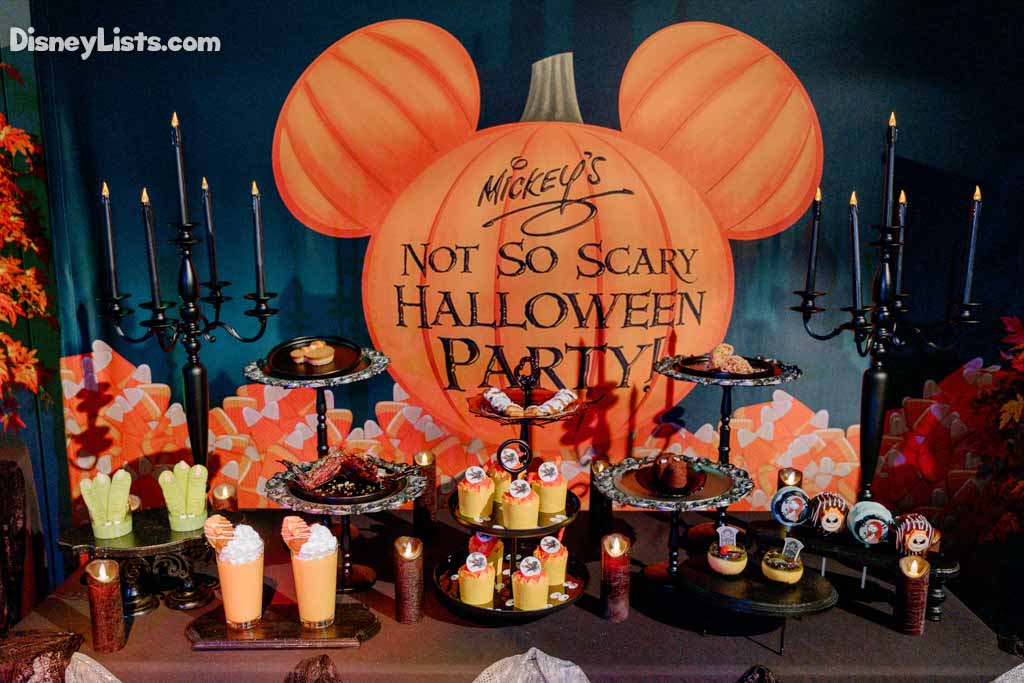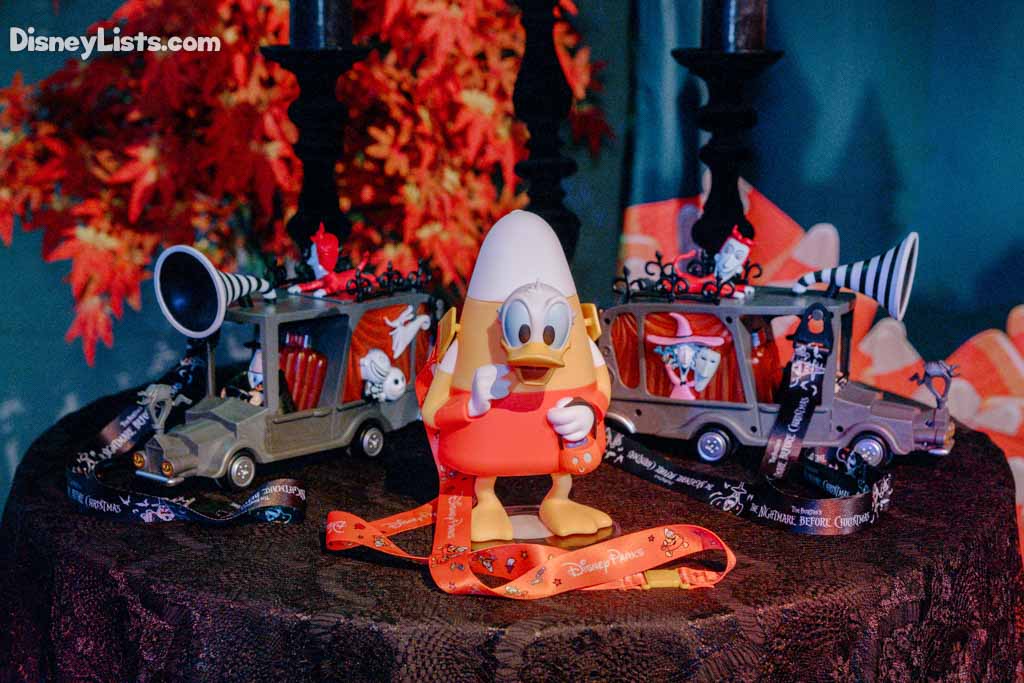 Click here to see our Instagram Story highlight, which includes photos of pricing and some of the items we tried during the party.
7 – Returning Attraction Enhancements
Also back this year are the returning "Halloween Twists" to three popular Magic Kingdom attractions. Space Mountain turns out the lights, going completely dark, and hurtles guests through the blackness of deep space to the sounds of a hard-rockin' soundtrack. At the Mad Tea Party, special lighting and music enhance the nighttime experience, bringing out the maddest hatter in everyone. Finally, you'll enjoy Halloween fun and jokes at Monsters Inc. Laugh Floor. You'll want to carve out time to ride these attractions as these twists really enhance your ride experience. We absolutely love Space Mountain in complete darkness. It's a whole new ride experience and our favorite way to ride Space Mountain.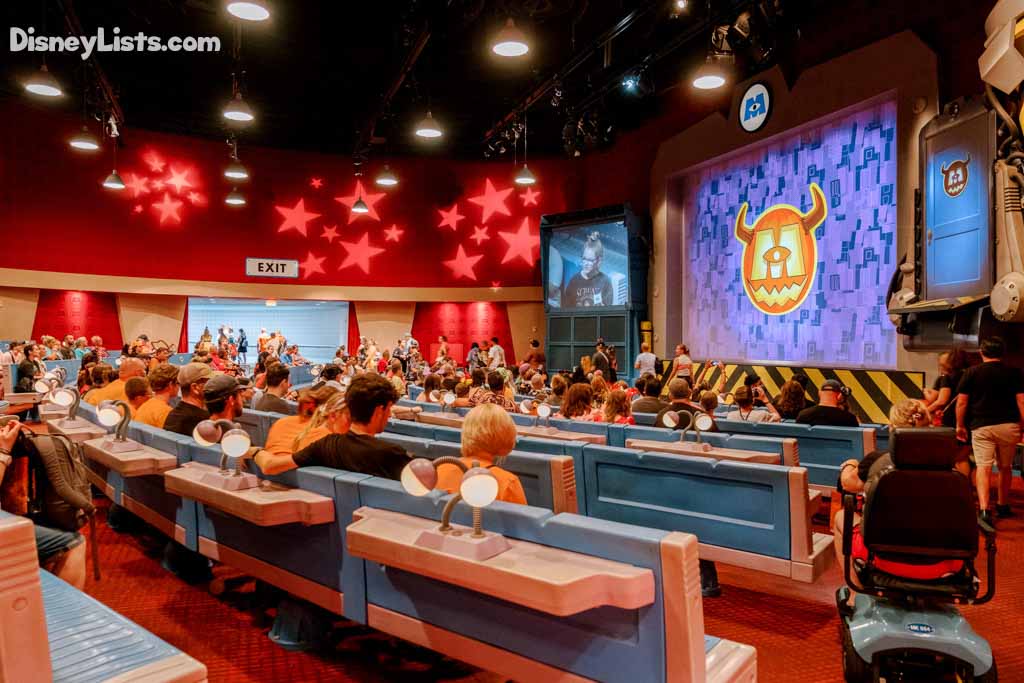 8 – Characters
Many people attend the party solely for the outstanding collection of party-exclusive character meet and greets. You'll be able to meet with hard-to-find characters and Disney favorites dressed up in their Halloween best. A highlight this year is the return of the Seven Dwarfs, who were missing in 2022. Some other characters include: Abu, Aladdin, Anastasia, Belle, Big Al, Cinderella, Daisy Duck, Donald Duck, Drizella, Eeyore, Elana, Genie, Goofy, Jack Skellington, Jafar, Liver Lips McGrowl, Mickey Mouse, Minnie Mouse, Piglet, Princess Jasmine, Princess Tiana, Rapunzel, Sally, Shaker, Tigger, Timon, Wendell and Winnie the Pooh. Check the MyDisney Experience App for character locations during the party.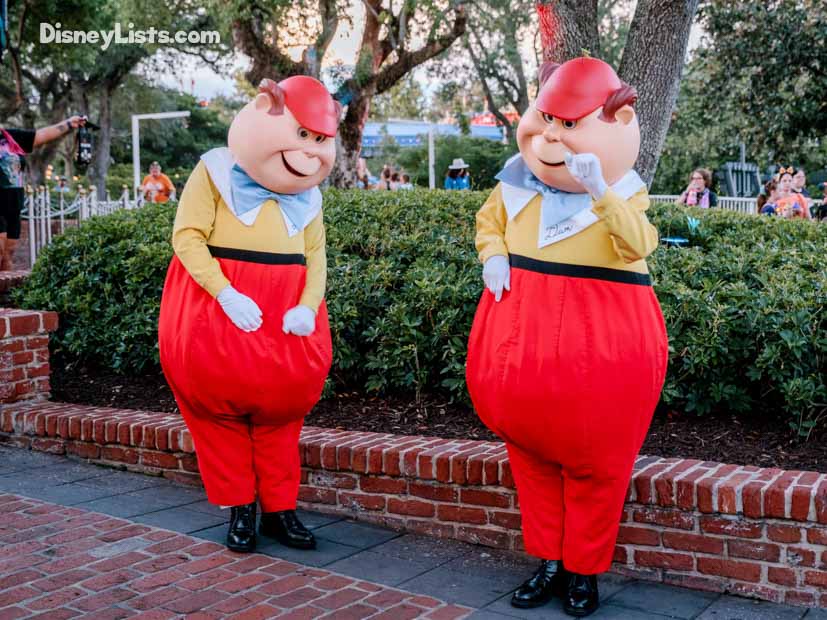 9 – Merchandise
You'll likely want to pick up souvenir items from the party, and there are some fantastic choices this year. The collection includes apparel for the entire family. You can find exclusive items at Emporium and fun Halloween items throughout the park and on shopDisney.com.
10 – TRON Lightcycle / Run – Virtual Queue
Do note that Tomorrowland's newest attraction, TRON Lightcycle / Run is open during the party. However, you'll need to join the virtual queue, as no standby line will be open during the party. The virtual queue will become available at 6:00 pm, and you do not need to be in Magic Kingdom to enter the queue. However, the option to join the queue will only be available for guests on the day of the event, and your specific event tickets must be linked to your My Disney Experience account to join. Once joined, you will be given a boarding group that will be called sometime throughout the party. You'll have an hour to enter the attraction once you are called.
Editor's Note: Disney Parks, Experiences and Products provided us with a complimentary Mickey's Not So Scary Halloween Party ticket that included media-specific experiences. However, as always, the thoughts and recommendations contained in this article are entirely our own.
For a no obligation, FREE Quote on a Disney vacation package, please contact our travel partner Magical Vacation Planner at 407-442-0227 (407-442-0215 for Spanish). You can also request a FREE quote online by Clicking HERE.