Maybe you've heard about Disney World's Animal Kingdom Theme Park but just really don't know much about it. Well, here's a little guide to help you better understand Animal Kingdom and its spectacular opportunities!
1 – Animal Theme Park
Animal and nature lovers – Disney World Imagineers had you in mind when they constructed Animal Kingdom, Theme Park. Dedicated on Earth Day, April 22, 1998, Animal Kingdom is the 4th and largest theme park at Disney World. Not only is it the largest theme park at Disney World, but it's the largest theme park in the entire world – scaling 580 acres! Animal conservation and natural environment desires in a park, came to fruition in Animal Kingdom. Their dedication to these themes is proven through their accreditation with the Association of Zoos and Aquariums and the World Association of Zoos and Aquariums. When visiting Animal Kingdom, you can trust you will encounter wildlife and beautiful nature along your adventure through the park.
2 – Scaling the Park
Animal Kingdom is divided into seven very distinct areas, which include the Oasis, Discovery Island, DinoLand U.S.A., Asia, Africa, Rafiki's Planet Watch, as well as Pandora-The World of Avatar. As you enter each section of the park, you are immediately greeted with atmosphere changes from the scenery, sounds, sights, and even smells! No one area is like the other, making each experience unique. Exploring the highlights of Animal Kingdom in one day is possible, but it seems like even though we've gone numerous times, we are always finding something new, which makes this park one of our favorites to explore.
3 – Tree of Life
If there is one thing most people know about Animal Kingdom, it is the Tree of Life. Standing 145-feet tall and 50-feet wide, this artificial (yet life-like) tree is undoubtedly the icon that represents Animal Kingdom. The Tree of Life boasts over 300 animal carvings and a winding path called Discovery Island Trails for guests interested in encountering the tree up close. Much like Epcot's Spaceship Earth, the Tree of Life also has a fun attraction inside called "It's Tough to be a Bug." It's an excellent experience to see the Tree of Life at different angles throughout the park as you have the chance to try to see how many carved animals you can spot on the tree's trunk.
4 – Animal Encounters
What would an animal-themed theme park be without a plethora of animals? With around 1700 animals at Animal Kingdom, you're sure to find your favorite animal while adventuring through the park. Birds, snakes, insects, tigers, lions, giraffes, apes, gorillas, elephants, hippopotami, and SO many more! Cast Members are also on hand to provide informative information about the animals and their habitats. With walking trails, safari rides, viewing spots, and petting areas, animal encounters are around every curve at Animal Kingdom!
5 – Much To Do
Whether you want to watch a live, Broadway-style show (The Lion King), dance in the streets of Africa (Tam Tam Drummers of Harambe), take a bumpy ride and encounter animals (Kilimanjaro Safaris), face your Yeti fears (Expedition Everest), check out the Jurassic period (DINOSAUR), explore the wonders of animal and nature conservation (Rafiki's Planet Watch), or even meet Kevin from Up! – Animal Kingdom has something for everyone! Entertainment, attractions, characters… the options seem endless at Animal Kingdom.
6 – Cuisine Array
It's easy to find grab-and-go tasty treats and snacks or even full-on award-winning meals at Animal Kingdom. Kiosks, stands, lounges, quick service, table service, and even character dining restaurants are available at Animal Kingdom. Plus, as you browse each section of the parks, the flavors change slightly to match that location's cuisine. So, don't fill up in one spot; instead, be prepared to taste some delightful dishes throughout your visit to Animal Kingdom.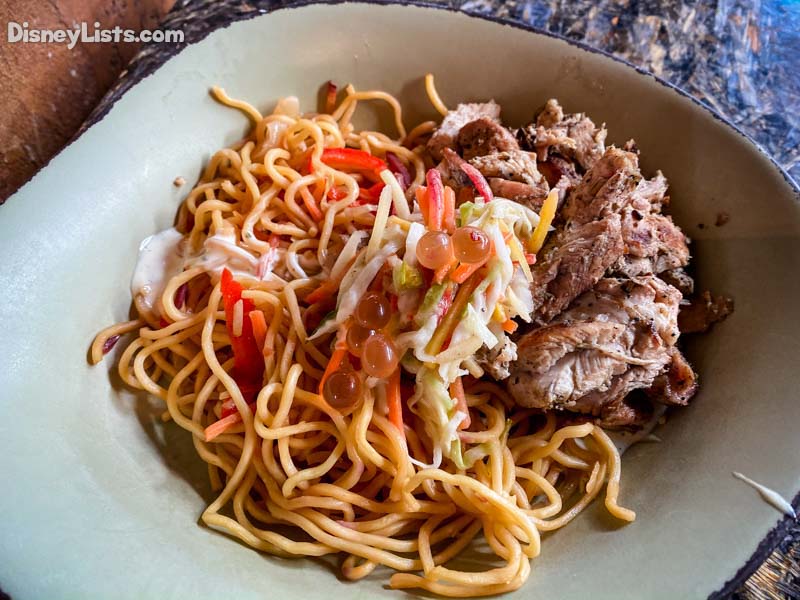 7 – Pandora – The World of Avatar
The land, the most significant expansion in the history of Disney's Animal Kingdom, is based on Oscar-winning filmmaker James Cameron's record-breaking box-office hit, Avatar, which was released in 2009. The land is a fantastic spectacle of Disney Imagineering, creativity, and story-telling. As you explore the vibrant terrain sprawling beneath mountains that appear to float in the sky, you'll see waterfalls cascading down the mountainside into meandering streams and pools. Then you'll discover two thrilling expeditions: Avatar Flight of Passage and Na'vi River Journey. Grab a bite to eat at the quick-service restaurant Satu'li Canteen, or grab a drink and snack at Pongu Pongu. There are so many amazing things to explore. Visiting Pandora an absolute must-do on your trip to Disney's Animal Kingdom.
For a no obligation, FREE Quote on a Disney vacation package, please contact our travel partner Magical Vacation Planner at 407-442-0227 (407-442-0215 for Spanish). You can also request a FREE quote online by Clicking HERE.