Questions? We've got answers! Check out these top ten questions and answers about visiting Disney World with young children in tow.
1 – What is the ticket pricing for children 10 and under?
Walt Disney had it right when he said, "People spend money where and when they feel good," … and we are always feeling good at Disney World! The best place to get the exact cost of tickets for children is by visiting the Disney World ticket webpage. Children two and under receive free admission to Disney World parks! Prices for ages three and up vary depending on when you need admission (Value, Regular or Peak season) and if you need the park hopping option. During value season, a one-day ticket for ages 3-9 is $104. This same ticket is $109 for ages 10+. During the busiest times of the year, a one-day ticket costs $184. The per-day price drops drastically the longer you stay.
2 – Should I bring my own stroller or rent one?
A timeless, debatable question! Either way, you roll your tiny Mickey or Minnie fan into Disney, a stroller is a must-have on our list to save those little legs. Our personal vote, based on experience, is to bring your own stroller. It saves time and money, and there is just something more comfortable for your child when they are familiar with their stroller. With that being said, do what works best for your family! Find out our 8 Tips & Tricks for Using Strollers at Disney World in this article.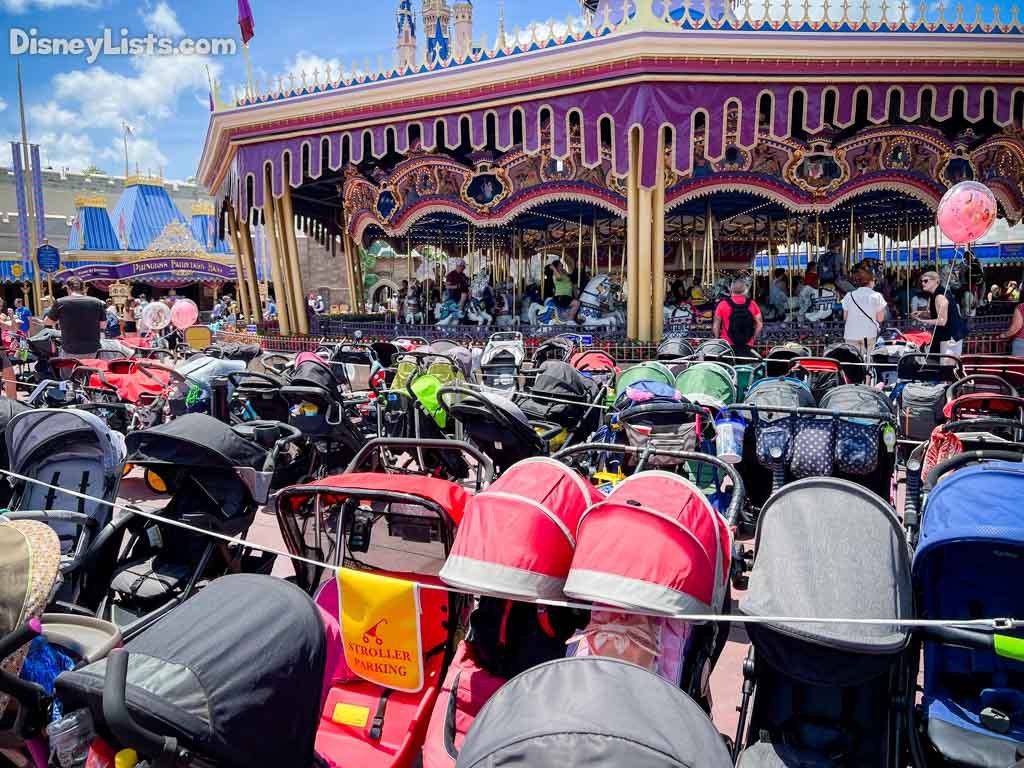 3 – What are Baby Care Centers and is there a cost?
Baby Care Centers can be a saving grace! Located within all four theme parks, Baby Care Centers provide a convenient place to feed, change and nurse the little ones in your family. Not only can you tuck away to take care of your child's needs, but it is free! The only charge will be if you need to purchase items from their convenience shop inside, which has diapers, wipes, food, and more. Read more about Baby Care Centers in this article.
4 – Are there age or height restrictions for children to go on attractions?
Disney does not have an age restriction for any of its attractions. There are, however, minimum height restrictions for several attractions. Magic Kingdom has the most attractions with no height requirements, allowing you to ride an attraction with an infant in your arms if you'd like. Check out attractions your child will be interested in before your trip. This way, you don't waste your time planning to ride Space Mountain when they won't meet the 44 in or taller height requirement. The magical number for your child to be tall enough to ride all the Disney World attractions is 48 in or taller! Read more about height requirements at Disney World in this article.
5 – What is the Rider Switch Service?
To go right along with the question above, Rider Switch Policy allows you to ride an attraction despite someone in your party being unable to. For example, if a child does not meet the height requirement, one adult can wait with the non-rider(s) while the rest of the party enjoys the attraction! When the other adult returns, they watch the non-riding group while the waiting adult has their chance to enjoy the attraction via the Lightning Lane line. And yes, Rider Switch is free. Simply see a Cast Member at the attraction you are needing a Rider Switch for, and they will guide you through the process.
6 – How does the Dining Plan work for my child?
Editor's Note: Disney Dining Plans are temporarily suspended. However, Disney has confirmed that they will return for vacation packages beginning January 9, 2024. Those packages are now on sale.
Food – it's what fuels our tiny hooligans! Children aged two and under are not applicable to receive the dining plan and will need to share it with a family member, or a special meal will have to be purchased for him or her. Children age 3 to 9 are to order off the children's menu at quick service and table service restaurants. Snacks are standard for all ages 3+. Disney also offers a Quick Service Dining Plan. Always be on the lookout for free dining options when purchasing your resort stay and ticket through Disney World!
7 – Are snacks and drinks allowed to be brought into the parks?
Absolutely! Bring those sippy cups, Cheerios, fruit snacks, Goldfish… and whatever else your child loves to snack on. Keep in mind Disney does not allow large coolers. If you'd like to keep your food/snacks cool, a simple/small insulated bag does the trick. We personally like to pack a backpack with a few bottles of water and favorite family snacks to bring into the park with us.
8 – What is the best Disney Resort for children?
Tough call! At the resorts we've stayed at, they have always had something geared towards children, making the kids (and mom and dad) happy! Based on experience, our daughter's favorites have been Animal Kingdom Lodge, Art of Animation, and Port Orleans. All of these have great pools and excellent activities for children.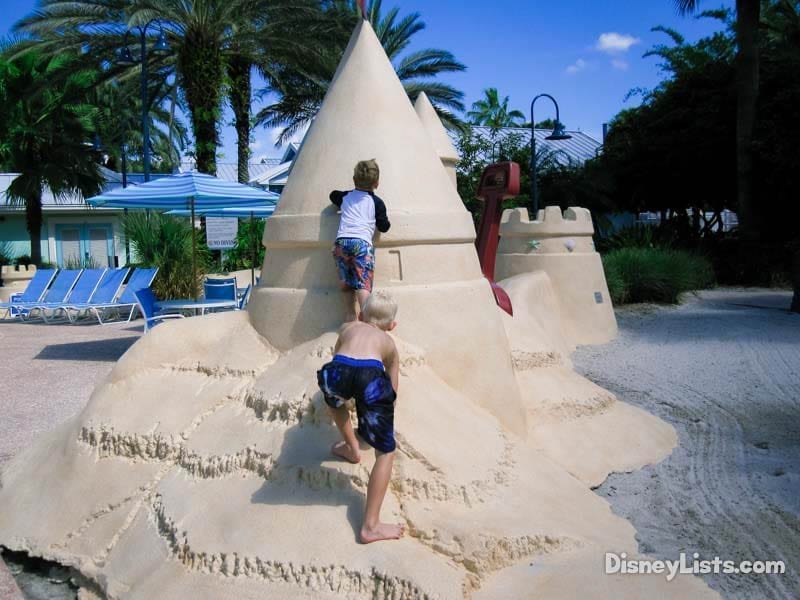 9 – What restaurants are child-friendly?
Most restaurants on Disney World property are child-friendly, with the exception of a couple of very high-end restaurants such as Victoria and Albert's. Some of our favorite restaurants especially geared towards children, include Chef Mickey's, Whispering Canyon, Tusker House, Akershus Royal Banquet Hall, and the Crystal Palace.
10 – Is childcare available at Disney World?
We understand – sometimes adult time at Disney is just needed! Disney World does have Childcare Services available with either in-room babysitting or special children's programming, such as pirate cruises at select resorts. In-room babysitting is provided by an independent childcare provider known as Kid's Nite Out, which offers babysitting with prices that vary depending on the number of children and hours needed (ages six months to 12 years).
For a no obligation, FREE Quote on a Disney vacation package, please contact our travel partner Magical Vacation Planner at 407-442-0227 (407-442-0215 for Spanish). You can also request a FREE quote online by Clicking HERE.