We love the Disney Springs Resorts which include Disney's Port Orleans Resort Riverside and French Quarter, Disney's Old Key West Resort, and Disney's Saratoga Springs Resort and Spa. What makes these resorts oh so loveable? Check out these five reasons below!
1 – Location, Location, Location
We love Disney Springs Resorts first and foremost because of their location. When staying at these resorts, you can have lots of fun, great dining, and enjoy some awesome entertainment all without a park ticket if you so choose! The resorts are obviously very close to Disney Springs which makes them desirable because this is a prime spot for a good time without the park ticket as we mentioned above. We also enjoy the proximity of each of these resorts to Epcot as well as Hollywood Studios. It's wonderful staying at a resort that takes just minutes to get to Disney Springs, Epcot, and Hollywood Studios without having to get in the mix of traffic heading to Magic Kingdom and/or Animal Kingdom. Plus, if you are looking to do any off Disney site activities such as hit a Walmart to buy groceries or run by Walgreens to pick up a last-minute item, these resorts offer a quick trip to the outskirts of Disney's property – but we personally prefer to stay on property for as many things as possible!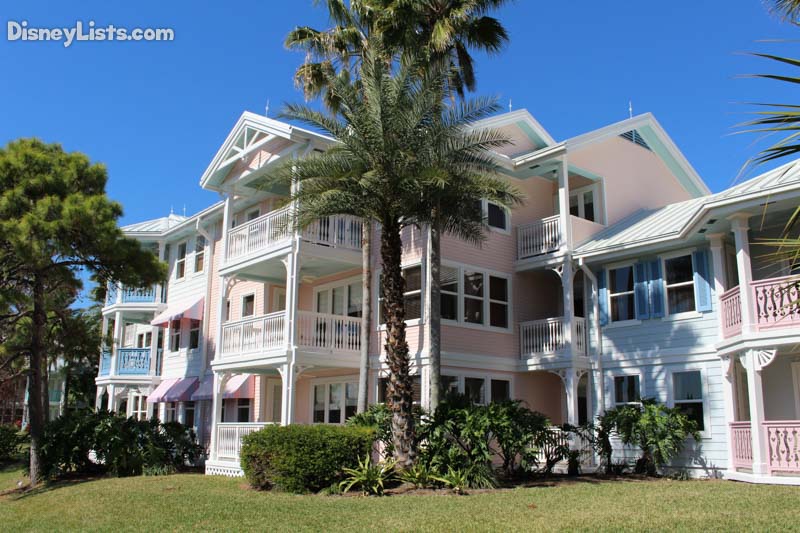 2 – Beautiful Resorts
We are slightly partial here because one of our favorite resorts is in fact a Disney Springs Resort – Old Key West. We loved it so much, we made it our home resort and became Disney Vacation Club Members. We can say however, we've stayed at Port Orleans and at Saratoga Springs and these resorts to be absolutely gorgeous as well! We feel that the scenery, lush grass over the golf courses, and best of all – the numerous waterways, make these resorts stand out.
3 – Delicious Dining
Some of our very favorite restaurants are located within the Disney Springs Resorts territory. Try the amazing cornbread and jambalaya at Boatwright's Dining Hall at Port Orleans – Riverside. You'll love the light and refreshing Mile Marker Zero dessert and tasty onion rings at Olivia's Café at Old Key West. Let's not forget about the ease and convince of dining at Saratoga Springs quick service restaurant, The Artist's Palette. Food is always an important part in selecting a resort. With incredible dining options at all of these resorts, you'll have a tough time making a decision on which one to go with! Just don't forget, you can always resort hop! Plus, Disney Springs dining options are numerous for any cravings you may be having.
4 – Beat the Traffic
Disney Springs is a very popular destination! We have found that even the Disney bus transportation system for resort guests can be tricky because of traffic issues. But when it comes to the Disney Springs Resorts, you can always catch a boat on into Disney Springs and be dropped off at either side! Typically, the less crowded option, you'll beat having to deal with the bus traffic and stick to heading upstream with beautiful scenery surrounding you.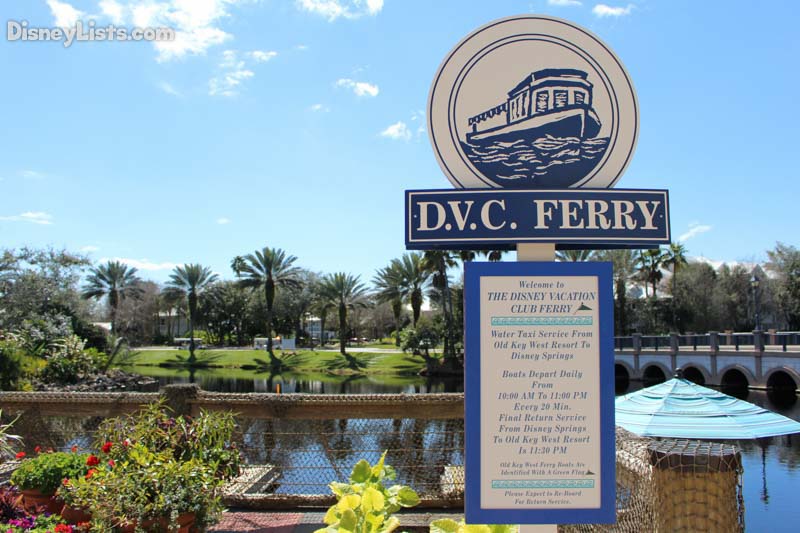 5 – Extra, Extra!
Disney Springs Resorts are loaded with recreational activities. Besides all of the standard recreation options (such as tennis courts, fitness center, arcade, etc.), Disney Springs Resorts offer their own perks! Check out the Lake Buena Vista Golf Course that winds itself through and around these resorts. You'll also have a chance to enjoy the spa selections at Saratoga Springs. Don't forget about the horse-drawn carriage rides either! Lastly, but very important to us and our budget is the cost of these resorts which are typically less than some of the other Disney resort options. We are all for saving money when possible, especially when you still get to stay at Disney's desirable resorts.
These are just a few reasons we love staying at Disney Springs Resorts. Have you had a chance to stay at any of these resorts? If so, what made your stay special?
For a no obligation, FREE Quote on a Disney vacation package, please contact our travel partner Magical Vacation Planner at 407-442-0227 (407-442-0215 for Spanish). You can also request a FREE quote online by Clicking HERE.