News
BREAKING NEWS: Disney Makes Huge Announcements of Land Re-themes, New Attractions, Opening Dates & More at Destination D23 2023 Event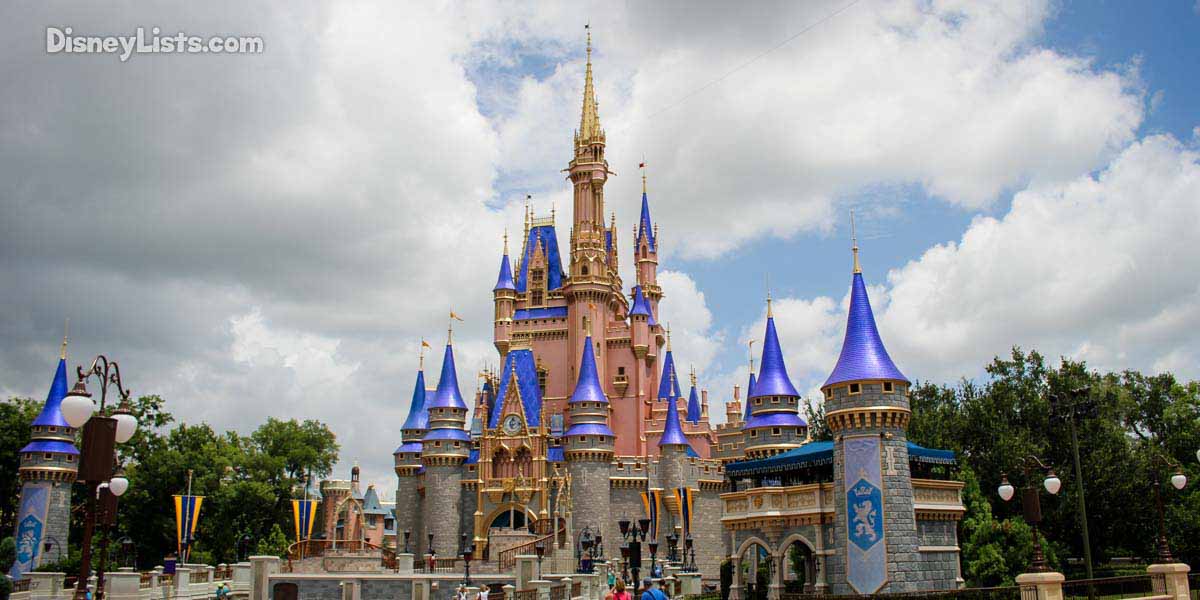 Destination D23 2023 is happening now at Walt Disney World. Earlier at "A Celebration of Disney Parks, Experiences and Products: Yesterday, Today and Tomorrow," Disney Parks, Experiences and Products Chairman Josh D'Amaro and other Disney Cast Members shared a lot of news, including opening dates, new offerings, reimagined attractions and lands, and more! Learn more below!
New and Coming to EPCOT
1 – Journey of Water to Open October 16
Beginning Oct. 16, 2023, Walt Disney World Resort guests visiting EPCOT will be able to voyage into an all-new adventure with Journey of Water, Inspired by Moana.
Guests can explore a beautifully landscaped walking trail with fun and surprises around each turn, as they engage with water in magical ways like Moana did with the ocean – from a simple greeting to a high five or even a crashing wave of fun. This lush and tropical path is the first Disney Parks experience to immerse guests into a world inspired by the hit Walt Disney Animation Studios film, "Moana." The newest attraction in Walt Disney World is part of a multi-year transformation of EPCOT as The Walt Disney Company continues to invest in growth across its theme parks and creating unique experiences for guests.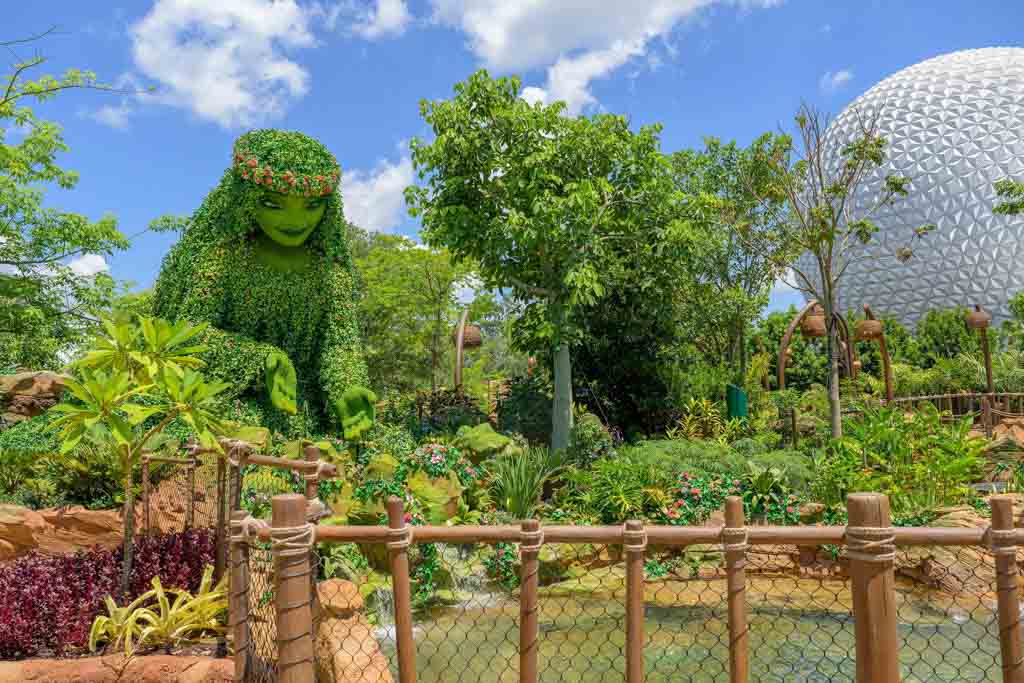 2 – New Moana Meet and Greet Opening October 16
In addition to experiencing this new attraction, guests will have the opportunity to meet Moana in a new area of World Nature starting October 16. Nestled across from Journey of Water, Inspired by Moana, this will be the perfect place for fans to snap a few photos, share in a hug or even recount their important learnings about water conservation with the Wayfinder herself.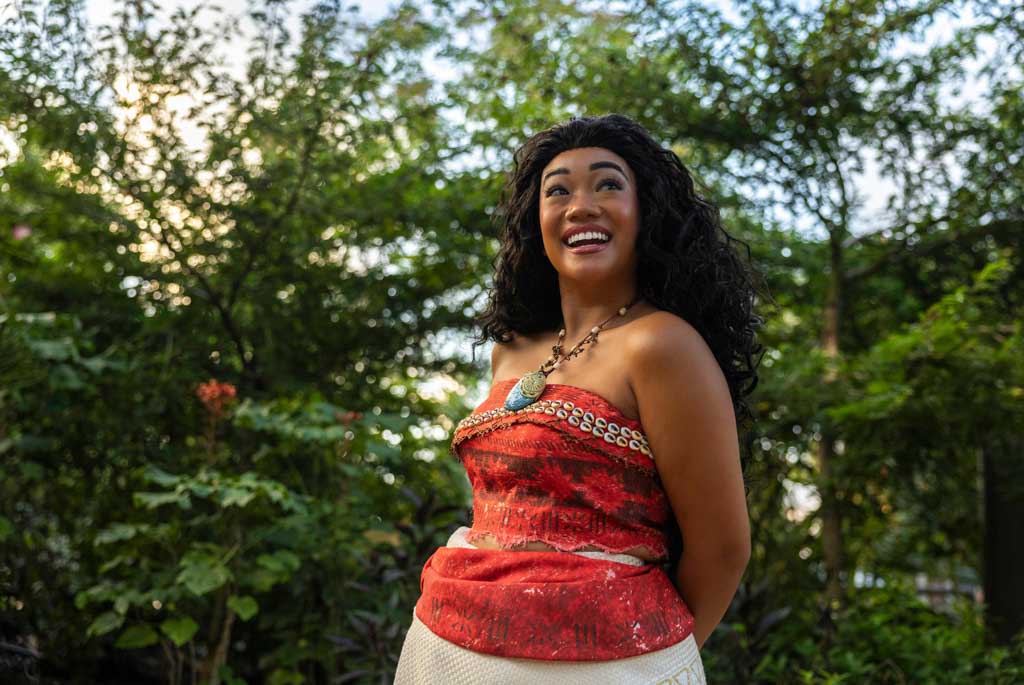 3 – Soarin' Over California to Return for a Limited Time
Disney has announced that Soarin' Over California, the original Soarin', will return to The Land pavilion for a limited time as part of the Disney100 celebration beginning September 22. That date is also the beginning of the Disney100 celebration at EPCOT.
No other details have been announced, such as how long the fan-favorite Soarin' Over California will be available to guests. The Disney100 celebration ends on December 31, 2023, so it might end at the end of the celebration. The last time the Soarin' Over California film played was June 16, 2016. Soarn' Around the World debuted on June 17, 2016.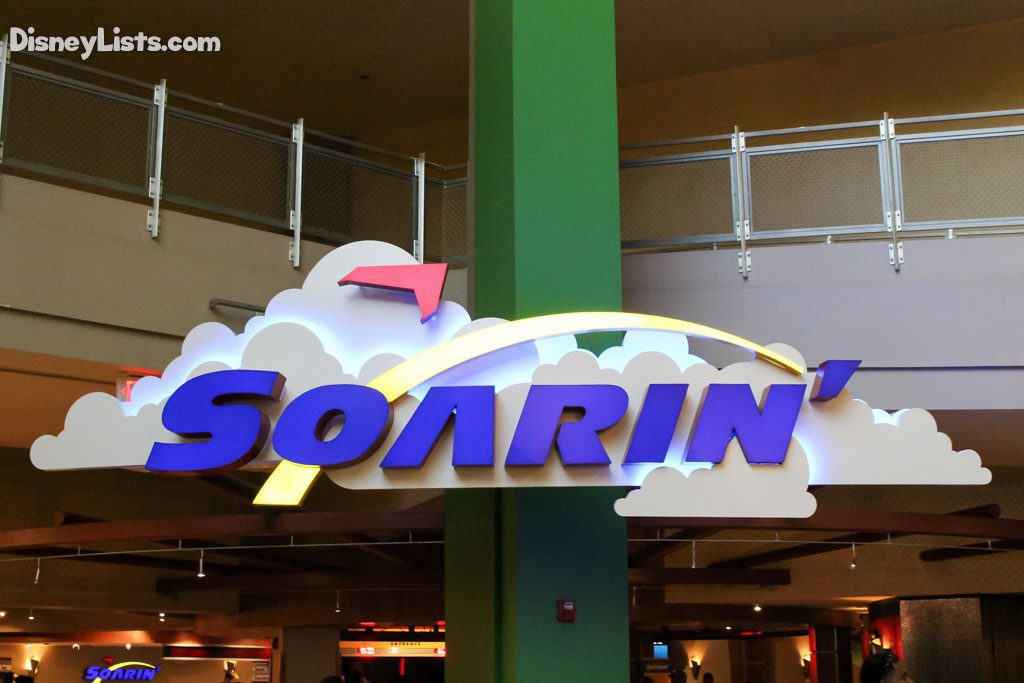 4 – New Fireworks Show Opening in December
A new nighttime spectacular called "Luminous The Symphony of Us" will debut at EPCOT on December 5, 2023! "Luminous The Symphony of Us" will feature fireworks, fountains, lasers, lighting effects and music and continue Disney's long tradition of amazing nighttime entertainment at the park.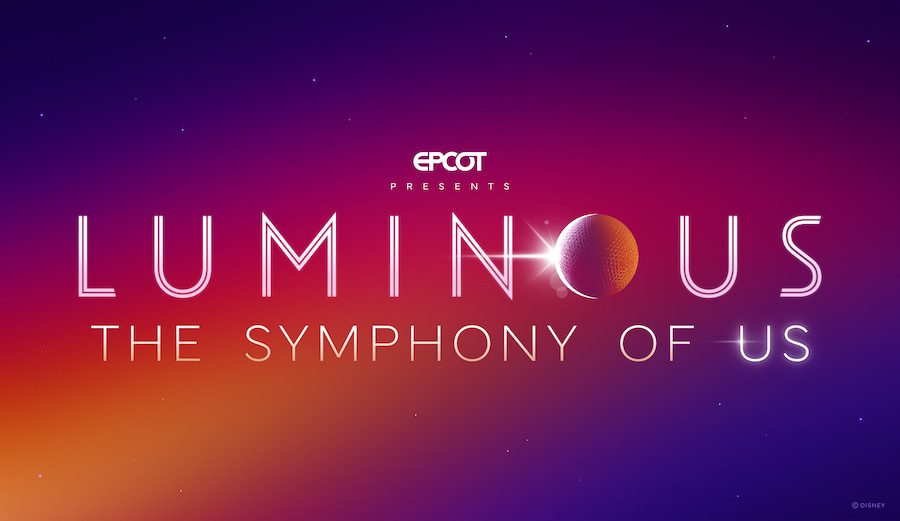 5 – Figment to Greet Guests Beginning September 10
Figment will greet guests in the Imagination! pavilion at EPCOT starting Sept. 10. Guests will delight as the moment to meet this creative mischief-maker has arrived. The iconic purple dragon is waiting to spark creativity and help imagination soar at Walt Disney World.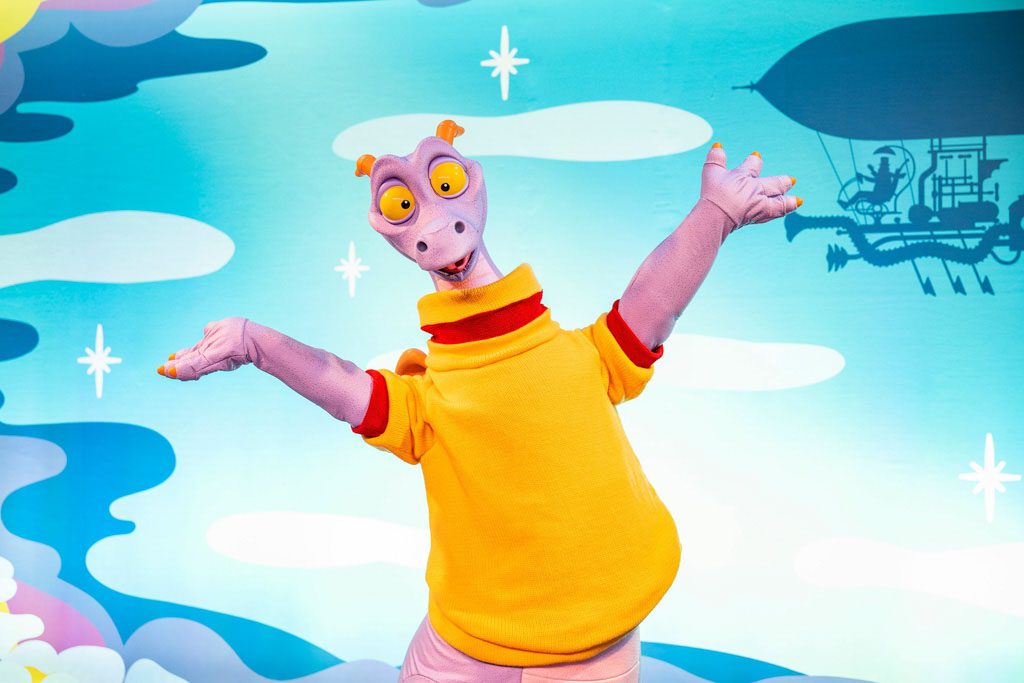 6 – World Celebration to Open in December
The World Celebration neighborhood in EPCOT will begin welcoming guests in December 2023. World Celebration will unite the front of the park, tying together the other two new EPCOT neighborhoods, World Discovery and World Nature. The completion of the last of the park's three neighborhoods will be the latest major milestone in the multi-year transformation of EPCOT.
7 – Test Track is Being Re-Imagined
Test Track will be reimagined at EPCOT in Walt Disney World Resort in Lake Buena Vista, Fla. Imagineers, along with teams from Chevrolet, are reaching back into history for inspiration from the original World of Motion and bringing that spirit of optimism to the next iteration of the Test Track attraction. More details to come in the future.
New and Coming to Magic Kingdom
8 – Country Bear Jamboree to be Reimagined!
Country Bear Jamboree will be getting new songs, and the bears will be performing a new act! Disney Imagineer Chris Beatty told the Destination D23 audience that when the show debuts, the bears will be reinterpreting favorite Disney songs in different genres of country music – like rockabilly, bluegrass, pop-country and other styles. Imagineers are envisioning the new take as a homage to the Grand Ole Opry in Nashville and they're working with Nashville musicians to get the authentic country sound.  The popular attraction will continue to have the fun and friendly tone and same characters.
9 – The Hatbox Ghost is Materializing in November
The Hatbox Ghost is coming to the Haunted Mansion attraction in Magic Kingdom Park in late November 2023. The Hatbox Ghost will be materializing in the Haunted Mansion as you pass the attraction's Endless Hallway.
10 – New Pirates of the Caribbean-themed Lounge Coming
A new Pirates of the Caribbean-themed lounge is coming to Adventureland at Magic Kingdom. This first-of-its-kind experience will extend the story of Pirates of the Caribbean. Imagineers are in the design process now, and more details are coming in the future.
Coming to Animal Kingdom
11 – New "Zootopia" Show Coming to the Tree of Life
A new show based on "Zootopia" is being created for the Tree of Life theater at Disney's Animal Kingdom Theme Park. The current concept for the new "Zootopia" experience has guests visiting the different biomes seen briefly in the film, traveling along with Judy Hopps, Nick Wilde and other characters. Imagineers are currently finalizing the concept and more details will be coming in the future.
12 – DinoLand USA to be Re-themed
Walt Disney Imagineering is planning to reimagine Dinoland U.S.A. at Disney's Animal Kingdom Theme Park into a new land inspired by a region sometimes referred to as "tropical Americas." As part of their research, Imagineers are looking at some of the most biodiverse areas on the planet in the regions just north and south of the equator in the Western Hemisphere – the northern part of South America, stretching up into Central America. New experiences inspired by "Encanto" – the Academy Award-winning Walt Disney Animation Studios film – and the fan-favorite adventurer Indiana Jones are being considered for the reimagined land at Disney's Animal Kingdom.
Coming to Disney Cruise Line
13 – Disney Adventure, Disney Cruise Line's 7th Ship
Disney Cruise Line today announced the name of its Singapore-bound vessel the Disney Adventure, revealed by Disney Cruise Line President Thomas Mazloum. With a name that evokes the very spirit of exploration, the Disney Adventure will take families on a fantastical voyage across a sea of Disney, Pixar, and Marvel stories, venturing into realms representing every corner of the Disney world – and beyond. Disney Cruise Line and the Singapore Tourism Board are collaborating to homeport a brand-new Disney cruise ship exclusively in Singapore for at least five years beginning in 2025, marking the cruise line's debut in Southeast Asia. Singapore was chosen due to its strategic location, world-class air connectivity and port infrastructure, making it a thriving cruise hub in Southeast Asia, a diverse region that is home to over 40 UNESCO World Heritage Sites.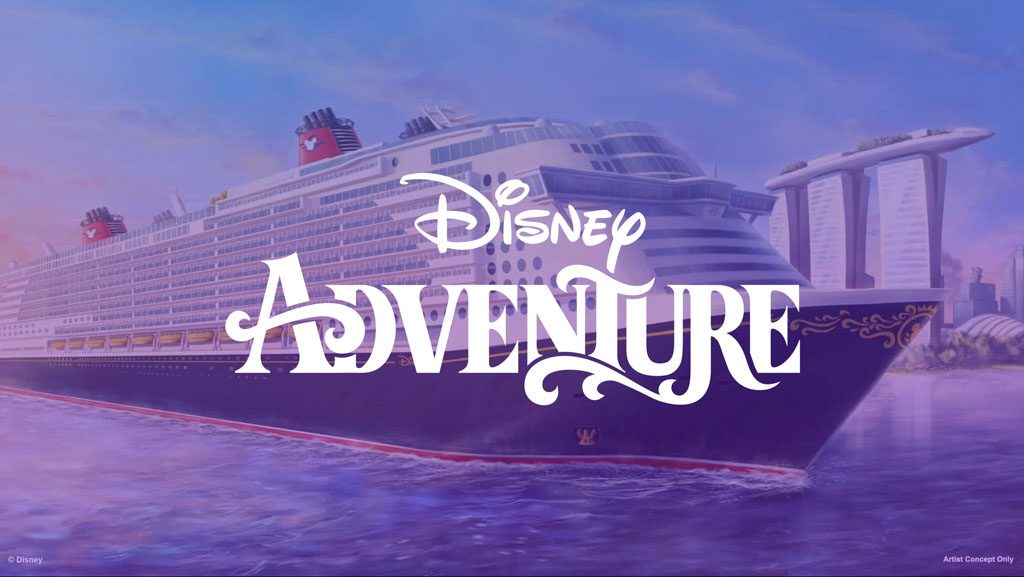 For a no obligation, FREE Quote on a Disney vacation package, please contact our travel partner Magical Vacation Planner at 407-442-0227 (407-442-0215 for Spanish). You can also request a FREE quote online by Clicking HERE.