News
NEWS: Disney Announces Complete Re-theming of Dinoland USA & Attractions at Animal Kingdom – Details & Our Thoughts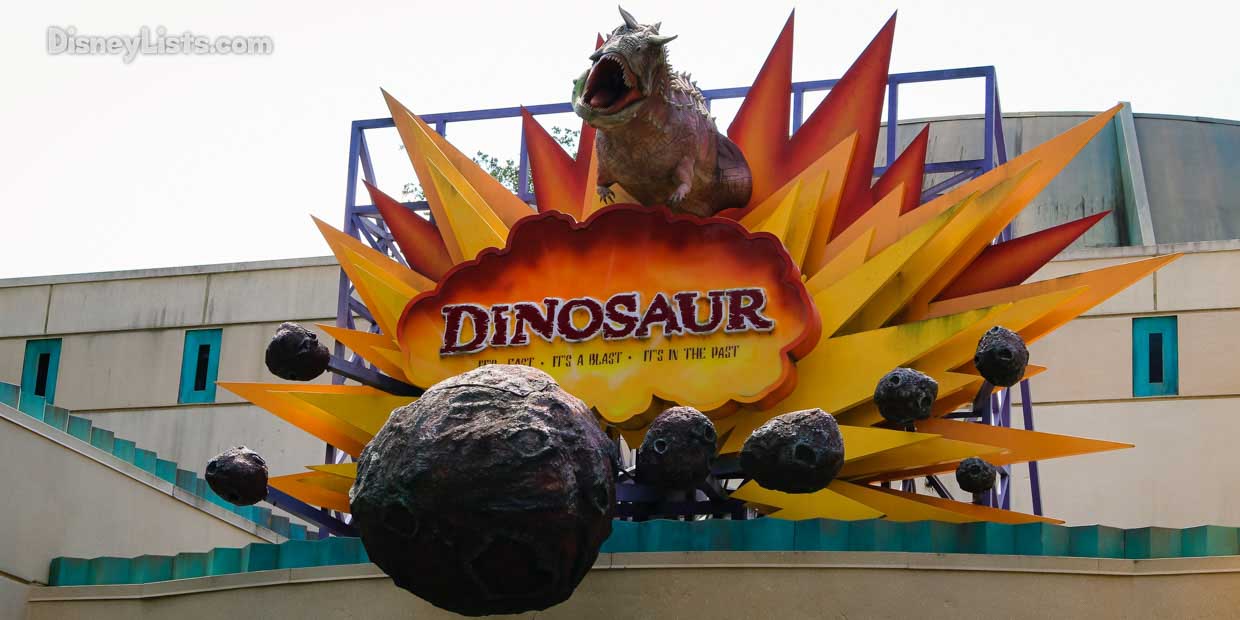 In September 2022, at the D23 Expo 22 in California, Disney Imagineers shared what they call some "Big Sky Ideas" about possibly retheming Dinoland U.S.A. at Disney Animal Kingdom. At that point, Disney only said they were thinking about the possibilities but did not confirm it would actually happen. Fast forward one year, and Disney has officially announced that DinoLand U.S.A. will, in fact, be re-themed. Learn more, including our thoughts and speculation about the land, below.
1 – DinoLand U.S.A. 
DinoLand U.S.A. is one of the original lands of the theme park and opened on April 22, 1998. Our writer, Arielle, shares the story behind the land:
The land is basically broken into two sections: Chester and Hester's Dino-Rama and the Dino Institute. The story goes: fossil hunters, scientists, and students live near the institute and do their research on dinosaurs near the Boneyard. Two locals, Chester and Hester, found a way to make money off the scientists and their discoveries and converted an old gas station into a roadside carnival. The land is full of great theming and dinosaur facts, but the backstory is only part of what makes DinoLand, U.S.A., so much fun!
We've always enjoyed our time in DinoLand. It was a place we spent a lot of time over the years. Our children were very young during those first few years of visits, and they loved playing in The Boneyard. We have fantastic memories there. When they were older, they absolutely loved riding Primeval Whirl with Dad. That was such a fun carnival ride and was always a fun time. Finally, we have many fantastic memories of riding DINOSAUR over and over for almost twenty years. Chad and I both remember very clearly the first time we rode it and thought this was what it would be like to be in the Jurrasic Park movies. It was also a ride that each of our children conquered, and we made a big deal when they finally chose to ride it because it has dark spaces, loud noises, and intense scenes. We love the pre-show, and we've pretty much have it memorized. Our family quotes part of the pre-show regularly, and it's become a part of our family lexicon. Our now twenty-something kids were very sad to hear that it's closing.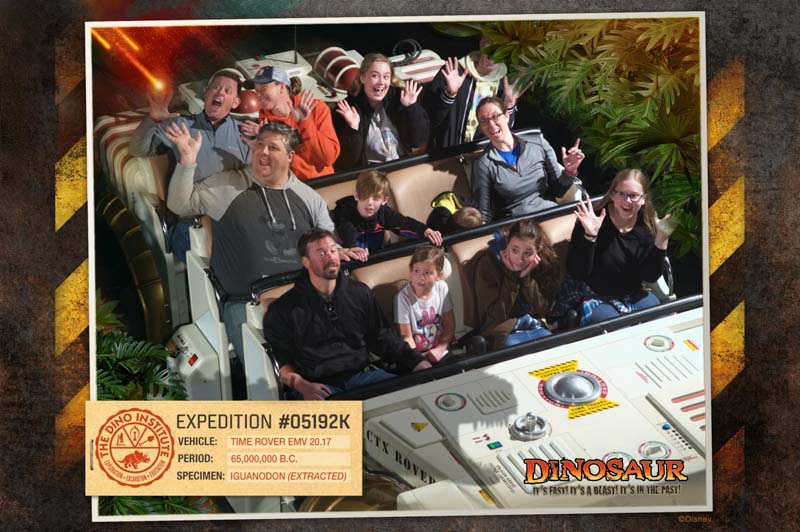 2 – Keep Moving Forward
But we understand the need to "keep moving forward," a motto of Walt Disney Imagineering. The addition of Donald's Dino-Bash in 2018 helped breathe some life into the land, but the area has been a bit tired and slow since Primeval Whirl closed in 2020. Overall, besides DINOSAUR and meet and greets, the land doesn't offer much to guests. There is a lot of potential to revamp the area, and we get it. We'll definitely visit many times before it closes for good, and we'll remember our family's good memories, but we look forward to seeing what Disney does with the space.
3 – "Tropical Americas" New Theme
Walt Disney Imagineering announced plans to reimagine DinoLand U.S.A. at Disney's Animal Kingdom Theme Park into a new land inspired by a region sometimes referred to as "tropical Americas." As part of their research, Imagineers are looking at some of the most biodiverse areas on the planet in the regions just north and south of the equator in the Western Hemisphere – the northern part of South America, stretching up into Central America. New experiences inspired by "Encanto" – the Academy Award-winning Walt Disney Animation Studios film – and the fan-favorite adventurer Indiana Jones are being considered for the reimagined land at Disney's Animal Kingdom.
Speculation About What's Coming From the Concept Art
So far, Walt Disney Imagineering has just said they are playing around with ideas and considering using "Encanto" and "Indiana Jones" as inspiration for the new land. The following is pure speculation based on the concept art pictured above and should be treated as such. During the presentation, the Imagineer emphasized that things could change and they are just exploring ideas. So, with that in mind, here are our thoughts on the upcoming land.
3 – DINOSAUR to Indiana Jones Themed Ride
As you can see from the concept art, the area for DINOSAUR has what appears to be a Mayan-type pyramid, which would be the Indiana Jones-themed attraction. DINOSAUR has the same track and ride vehicles as Disneyland's Indiana Jones Adventure: Temple of the Forbidden Eye. When the dino version opened with Disney's Animal Kingdom in 1998, it was known as Countdown to Extinction. It was renamed to DINOSAUR in 2000 after the debut of the movie "Dinosaur." So Disney originally used an Indiana Jones attraction for DINOSAUR, and now they are going back to an Indiana Jones-themed attraction. Imagineers could put in a copy of Temple of the Forbidden Eye, though we certainly hope they put a different and new version at Walt Disney World. Time will tell.
4 – Chester and Hester's Dino-Rama to New "Encanto" Area
The concept art shows a house that looks like the Family Madrigal's house from "Encanto." It's impossible to tell what kind of attraction this might be. There is a lot of color here, including a pink river and many flowers.
5 – Restaurantosaurs and Dino-Bites to New Themed Quick-Service Location
The current quick-service restaurant, Restaurantosaurus, looks to be re-themed with a style that fits Central America. The roof of Dino-Bites remains in the concept art, and so we except a name change for that ice cream location.
6 – The Boneyard to Canopy and New Buildings
The Boneyard playground and the bridge connecting the two sections will be completely removed. A large canopy is where the main playground is, and an open seating area is shown at the other section of the playground. New red brick roof buildings flank the entryway.
7 – Chester & Hester's Dinosaur Treasures to New Themed Merchandise Location
The merchandise location is currently Chester & Hester's Dinosaur Treasures. The concept art doesn't give many clues, but this area will be rethemed, and we wouldn't be surprised if it stayed a merchandise location.
8 – Crocidile Viewing Area to Open Fountain Area
Finally, currently, you can view the American Crocidle in DinoLand. That area has been removed, and there is a more open feel with a large fountain and more colorful trees.
For a no obligation, FREE Quote on a Disney vacation package, please contact our travel partner Magical Vacation Planner at 407-442-0227 (407-442-0215 for Spanish). You can also request a FREE quote online by Clicking HERE.