News
NEWS: New EPCOT Attraction Opening Date and Meet & Greets Announced
At Destination D23 2023, Disney announced the opening date for the newest attraction coming to EPCOT, along with two new meet and greets. Journey of Water, Inspired by Moana, the new walk-through attraction, is located in the World Nature neighborhood of EPCOT and is part of the multi-year transformation of the park, which is expected to be completed in December 2023. Learn more below.
Journey of Water, Inspired by Moana
1 – Opening in October 2023
Beginning October 16, 2023, guests visiting EPCOT will be able to voyage into an all-new adventure with Journey of Water, Inspired by Moana. Guests can explore a beautifully landscaped walking trail with fun and surprises around each turn as they engage with water in magical ways like Moana did with the ocean – from a simple greeting to a high five or even a crashing wave of fun. This lush and tropical path is the first Disney Parks experience to immerse guests into a world inspired by the hit Walt Disney Animation Studios film, "Moana."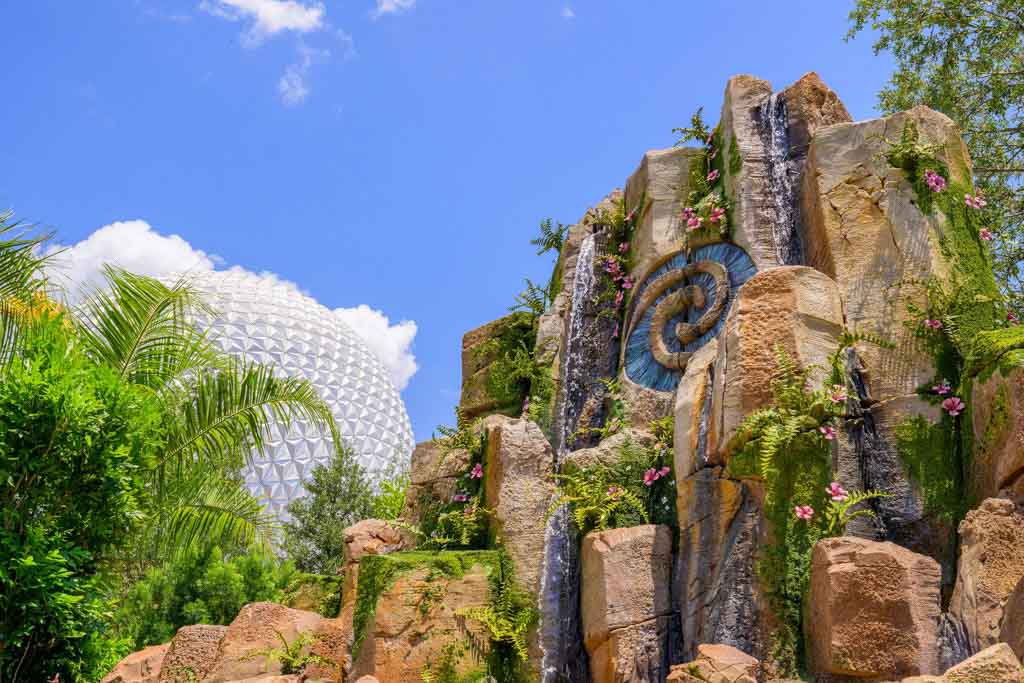 2 – Interactive Experience
This lively, interactive experience aims to inspire guests of all ages to protect and cherish the water that connects and gives life to the world. As they make their way through the trail, they will see water in its various forms throughout the water cycle and have the chance to interact with it like never before. Just like Moana's friend the ocean, water here has a playful personality of its own, and guests can join in the fun by playing music with "rain harps," waving to jumping streams, and creating a roaring ocean wave.
3 – Fun For the Whole Family with Different Options
Designed with the whole family in mind, the experience of Journey of Water, Inspired by Moana can be personalized for each guest's preferences with accessible pathways, wet and dry path options and shaded areas to rest in. As guests walk along the trail, they will come across Te Fiti, who is seen protecting water as it travels through the water cycle. Guests might even discover beloved characters carved in the rock formations like Hei Hei, Pua and of course, Moana.
4 – New Moana Meet and Greet
In addition to experiencing this new attraction, guests will have the opportunity to meet Moana in a new area of World Nature starting October 16. Nestled across from Journey of Water, Inspired by Moana, this will be the perfect place for fans to snap a few photos, share in a hug, or even recount their important learnings about water conservation with the Wayfinder herself.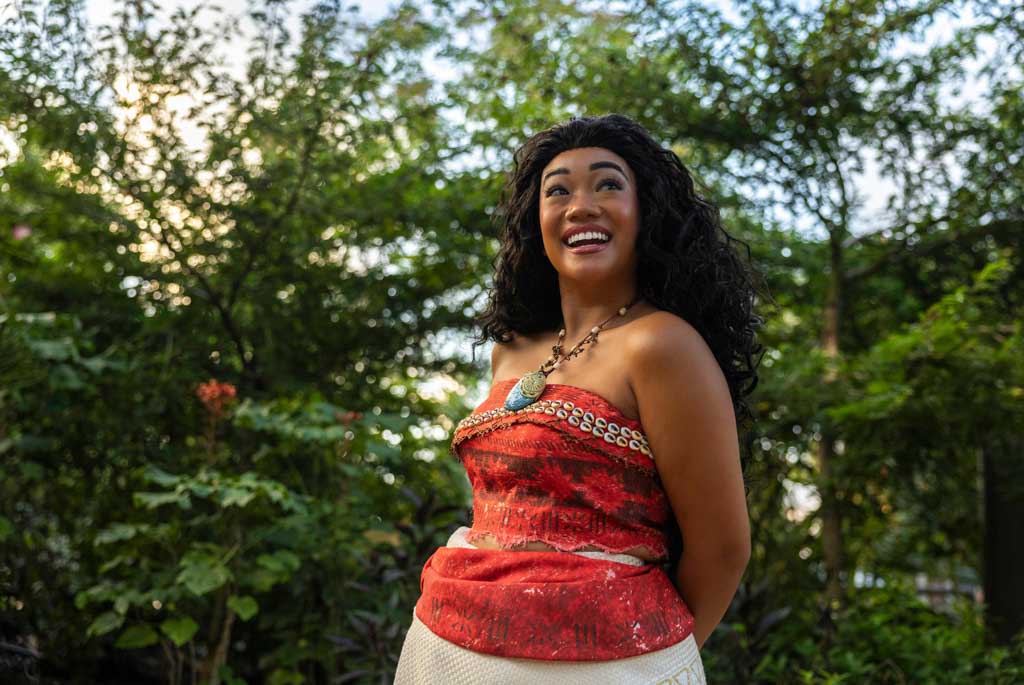 5 – World Nature Neighborhood at EPCOT
These new elements enhance the story of the World Nature neighborhood, connecting with dynamic attractions like Soarin' at The Land pavilion and family-favorite The Seas with Nemo & Friends. From adventures above the clouds to descending under the waves, the unique attractions in this neighborhood help guests engage with, appreciate, and learn how to protect the unique elemental ecosystems that enliven the world.
6 – Lots of New Experiences and More to Come to EPCOT
Journey of Water, Inspired by Moana, joins new experiences such as Guardians of the Galaxy: Cosmic Rewind, Remy's Ratatouille Adventure, Connections Café & Eatery, and more as part of the EPCOT transformation. Additional upcoming transformative elements include the debut of a new Walt Disney statue called "Walt the Dreamer" at Dreamers Point and the World Celebration gardens with plenty of lush green space to enjoy.
7 – Disney100 Celebration 
The opening of Journey of Water, Inspired by Moana, coincides with the 100-year anniversary of The Walt Disney Company on October 16. A global Disney100 celebration kicked off at Disneyland Resort in California on January 27, 2023, celebrating Disney fans and the storytellers who have carried on the Disney legacy over the last century. EPCOT will be the heart of the celebration at Walt Disney World from September 22 through December 31, 2023. In addition to the new attraction's debut, Mickey Mouse and Minnie Mouse will don their platinum-best attire to greet guests in the Imagination! pavilion and Spaceship Earth will light up each night with a colorful lighting display accompanied by the Disney100 anthem. There will also be four new Global Marketplaces featuring celebratory dishes and drinks.
New Figment Meet and Greet
8 – Figment Meet and Greet Now in EPCOT
Also, at Destination D23 2023, Disney announced the long-awaited Figment meet and greet opening date at EPCOT. Figment debuted on September 10 at ImageWorks in the Imagination! pavilion (where Vanellope used to greet guests). Waits of up to five hours were reported on the opening day. We don't expect those kinds of waits for too long. Figment has been added to the MyDisney Experience app, so be sure to check for his available greeting times. So far, we've seen him greeting guests from 9 a.m. to 12:30 p.m. and 1:30 p.m. to 3:30 p.m.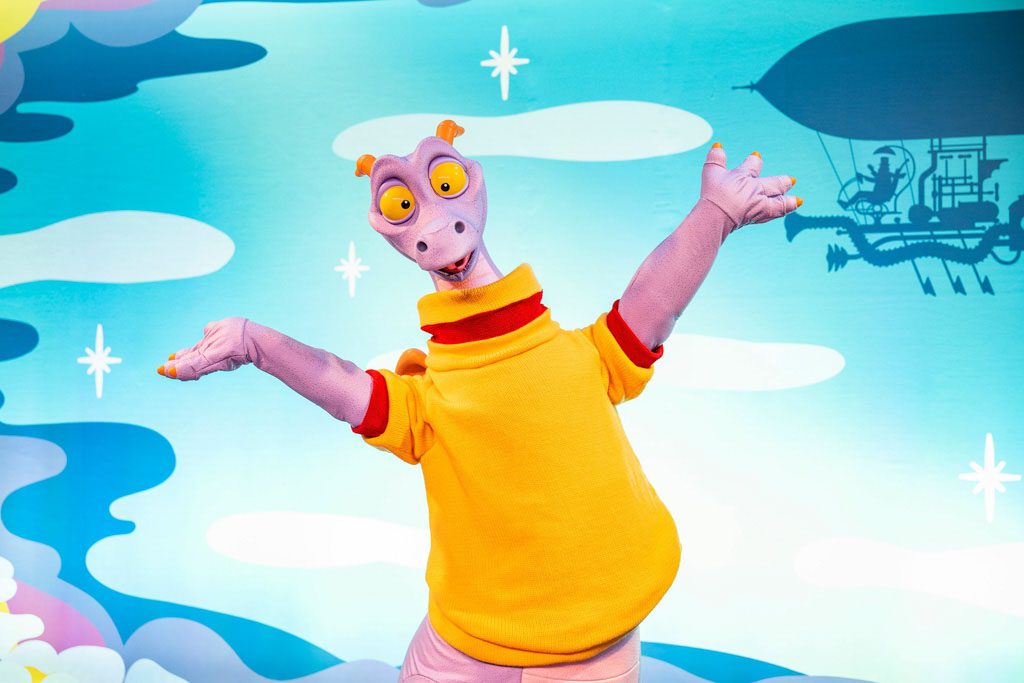 For a no obligation, FREE Quote on a Disney vacation package, please contact our travel partner Magical Vacation Planner at 407-442-0227 (407-442-0215 for Spanish). You can also request a FREE quote online by Clicking HERE.