Fans of Pecos Bill's hamburgers and the fixin's bar may need to find a new favorite counter service location in Magic Kingdom. The very popular dining spot has reopened after a very brief refurbishment featuring an entirely new Tex-Mex themed menu. New entrees include rice bowls, burritos, fajitas and salad with beef, chicken or veggies. The fixin's bar remains but now offers salsas, sauces, peppers, onions, cheese, etc. Tortilla chips and Chicken Enchilada Soup are available as sides as well as churros and sopaipillas for dessert.

No doubt the current success of chains such as Chipotle was a driving factor in the menu chain as the similarity is hard to miss. However, fan reaction is likely to be mixed. While it's nice to have new choices in the park, Pecos Bill's was very popular among hamburger lovers due largely to the fact that with the help of the fixin's bar the restaurant felt like it was a table service/counter service hybrid. Hamburgers are still available at Cosmic Ray's, but the two are hardly comparable.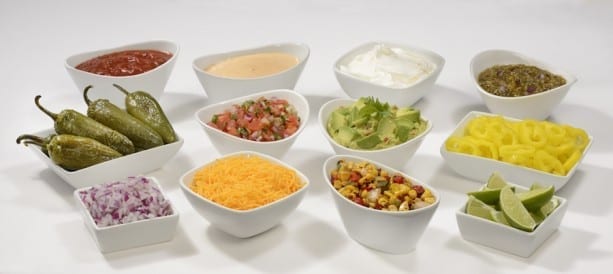 Also up in the air is the future of Tortuga Tavern right next door. The seasonal location offered many of the same items as the new Pecos Bill's. No word yet on whether that menu will be changing.
What do you think?  Is this an improvement or not?
Entrees
Beef Fajita Platter with Cilantro Rice, Beans, and Tortilla – $14.49
Chicken Fajita Platter with Cilantro Rice, Beans, and Tortilla – $13.49
Beef Burrito with Cilantro Rice and Beans – $11.99
Chicken Burrito with Cilantro Rice and Beans $11.99
Beef Rice Bowl – $12.99
Chicken Rice Bowl – $12.99
Roasted Vegetable Rice Bowl – $9.99
Southwest Salad with Beef Mixed Greens, Beef, Monterey Jack Cheese, Tomato, Roasted Corn, Jalapenos, and Chipotle Ranch – $11.99
Southwest Salad with Chicken Mixed Greens, Chicken, Monterey Jack Cheese, Tomato, Roasted Corn, Jalapenos, and Chipotle Ranch – $10.99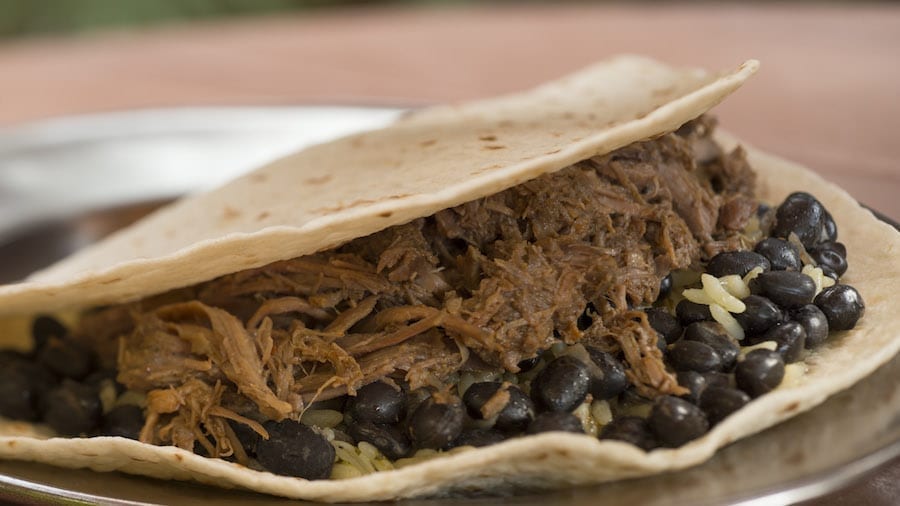 Sides
Chicken Enchilada Soup – $5.99
Chips – $3.99
Desserts
Churros – $4.99
Sopaipilla – $4.49
Dannon® Greek Yogurt – $3.19
Kids' Meals
Smucker's® Uncrustables® – $5.49
Rice Bowl with Beef, Chicken, or Vegetables with Grapes and Carrot Sticks – $6.99
Quesadilla with Grapes and Carrot Sticks – $6.99