Lot's of news out of Hollywood Studios in the last couple days and Star Wars fans are going to have mixed emotions. As has been widely reported since the D23 Expo in August of this year, a massive new expansion to the park is coming which will bring a 14-acre Star Wars land. As exciting as that is, it remains in a future far far away. However, it turns out fans won't have to wait quite as long to begin getting a taste of things to come. New Star Wars experiences will begin launching in December.
#1 – Good News: Star Wars Launch Bay will be opening December 1, 2015 and will take guests into the new movie, STAR Wars: The Force Awakens. Launch bay will feature behind the scenes looks with special exhibits, merchandise and encounters with Chewbacca and Darth Vader.
#2 – Good News: Jedi Training Academy, which closed this fall for a makeover is returning as a reimagined experience, Jedi Training: Trials of the Temple. Many were disappointed that the chance to face Darth Vader would be lost. Great news, Darth Vader will be returning in Jedi Training: Trials of the Temple along with a new villain from Disney XD series Star Wars Rebels, Seventh Sister.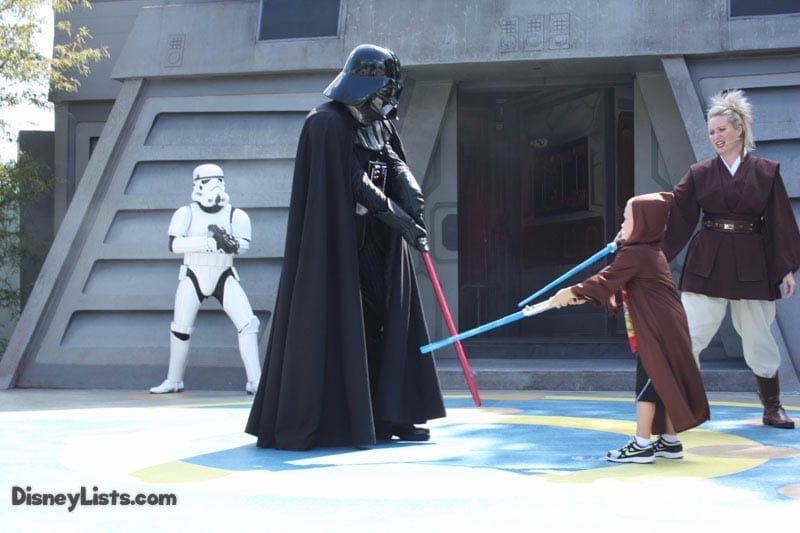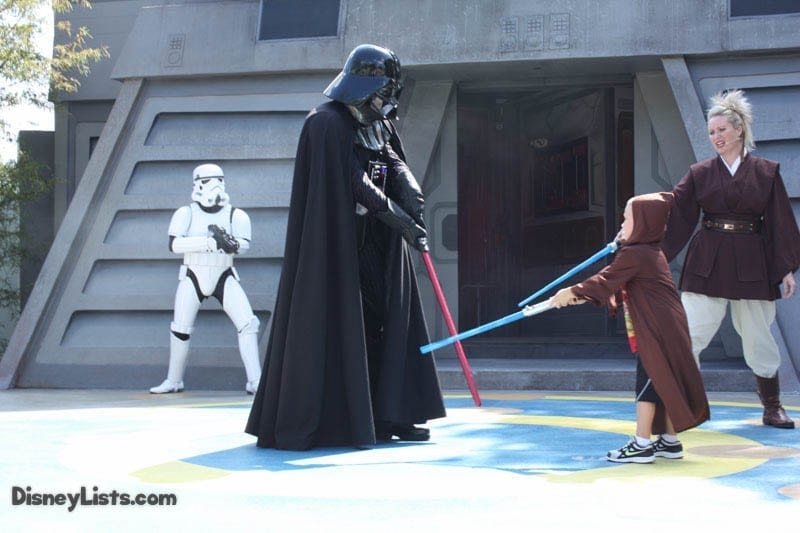 #3 – (BIG) Great News: Star Tours – The Adventures Continue will be home to a brand new adventure inspired by the upcoming film. During the opening months, everyone who rides Star Tours will experience the new adventure. After that, it will be up to the will of the Force. Here's a sneak peek of where the Starspeeder 1000 will be taking us.
#4 – Bad News: It's official, Star Wars Weekends are over. Citing construction challenges on the expansion (set to begin early 2016), Disney announced that they would no longer be able to hold the very popular event. While it is safe to assume that most people expected Star Wars Weekends would not longer be necessary when Star Wars land opens, it will come as a bit of a surprise to some that they won't continue until the new land's opening.