Major news today out of Disney World. Rumors have been swirling that Dream Along with Mickey, the stage show currently running on the Castle Forecourt Stage in Magic Kingdom, would be retired in April of 2016. Naturally, this led to further speculation on what may Disney may have planned as a replacement. Fans can stop speculating as Disney World just released details on a brand new show arriving Summer of 2016.
From Disney:
Are you ready for a celebration?
This summer, the all-new live stage show "Mickey's Royal Friendship Faire" will grace the grandest stage at Walt Disney World Resort with magic, music and merriment! Against the majestic backdrop of Cinderella Castle, Mickey Mouse and his friends will welcome favorite characters from some of Disney's newest classics: "The Princess and the Frog," "Tangled" and "Frozen."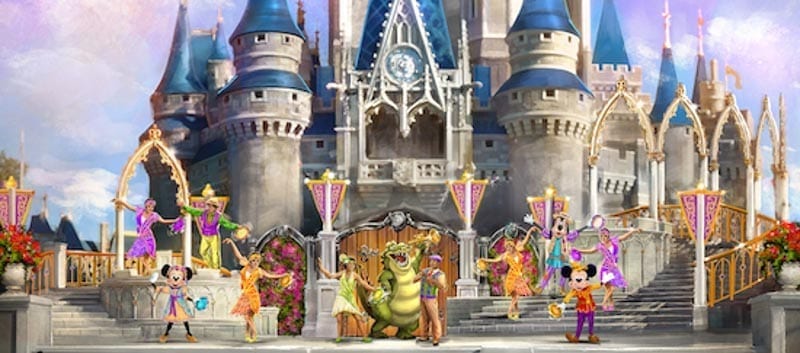 In "Mickey's Royal Friendship Faire," Mickey and his troupe of Merry Makers have been preparing to host a joyous festival and have ventured far and wide to invite friends from other lands to join their celebration. From the Land of the Bewitching Bayous, Goofy has invited Tiana, Naveen and Louis to add a little spice of New Orleans jazz to the party. From the Land of the Enchanted Woods, Donald Duck brings some new friends he met at the Snuggly Duckling, and Daisy introduces us to her special guests, Rapunzel and Flynn Rider. Finally, Mickey shares a surprise with Minnie, as he has traveled to the Land of the Mystic Mountains to invite Olaf, Anna and Elsa, who contributes a blast of her icy magic. It all culminates in a grand dance, as the Merry Makers invite all their special guests to join in the fun on this special day in Magic Kingdom Park!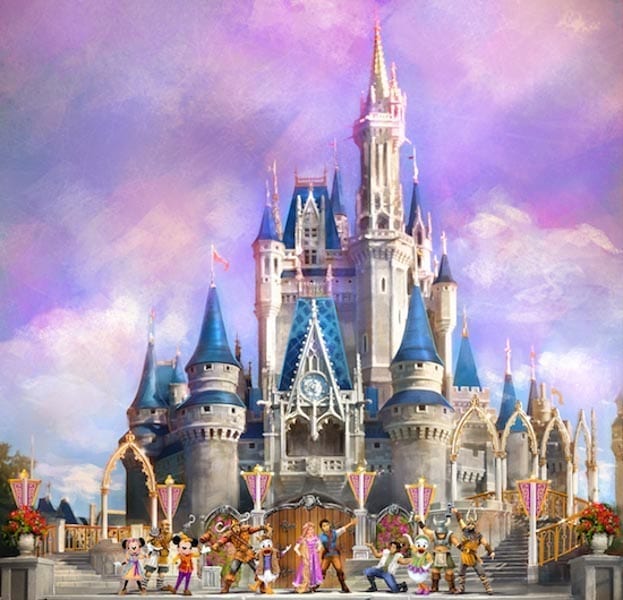 Marking the first appearances by Tiana and Rapunzel in a show on the castle stage, "Mickey's Royal Friendship Faire" brings to life beloved Disney stories both classic and contemporary in a spectacular performance featuring an original song, memorable music, lively dancing and special effects magic.
Look for "Mickey's Royal Friendship Faire" to make its debut in summer 2016!
RELATED:
Top 5 Live Shows at Walt Disney World
by Brittany DiCologero
It should come as no surprise that as an entertainment company the Walt Disney World Resort is home to some of the best live performances around. If you're looking for Broadway style musical performances, or maybe something a little more educational about the world around us, there are plenty of options for different live performances at the theme parks. From classic family experiences to epic nighttime finales, read on to discover my top five picks for the best shows at Walt Disney World.
5 – Beauty and the Beast Live on Stage
Hollywood Studios' live performance of Beauty and the Beast is one of the best family attractions in the park. For a park where thrill rides and shows are the name of the game, it can be tricky to find something that interests each member of the family. While I do not believe that Beauty and the Beast is the best live show at Walt Disney World, hence its location in the number five spot on this list, I do think that it is one of the best family attractions at Hollywood Studios. The show is a mix of classic Disney theme park entertainment and Broadway style performances. It's a re-telling of the story from the film, so it has a sense of familiarity for guests, and can easily be entertaining for each member of the family. While it is a great performance, the major reason why I've placed it at number five is simply because it's dated. If you saw the show in the 1990s when it first debuted, chances are it has not changed much over the years.
4 – Flights of Wonder
Flights of Wonder is not your typical live performance. Rather than focusing on musical theater, this show focuses on education guests about different birds in a fun, and entertaining way. This show is also hugely successful in helping to promote the conversation message that is one of the major themes of Disney's Animal Kingdom. As far as I can tell, this show might sometimes get skipped by guests in favor of seeing Finding Nemo: the Musical or Festival of the Lion King instead. While they are all excellent shows, Flights of Wonder is actually one of my favorite attractions in Animal Kingdom, and I would never recommend skipping it—although it is different it can definitely be as fun of an experience as any live musical performance.
Editors Note: Flights of Wonder is currently under refurbishment and is expected to reopen March 16, 2016.
3 – Finding Nemo: The Musical
Finding Nemo: the Musical is one of the most surprisingly great shows at Walt Disney World. When I first learned of the show, and how they were going to take a non-musical movie and add original songs for the park's re-telling, I was worried the songs simply wouldn't work. To my surprise, the songs are excellent, so much so that I've actually purchased the soundtrack. The unique style of the show, including allowing the puppets and the puppeteers to be seen by the audience is another reason why this show is so special and unique.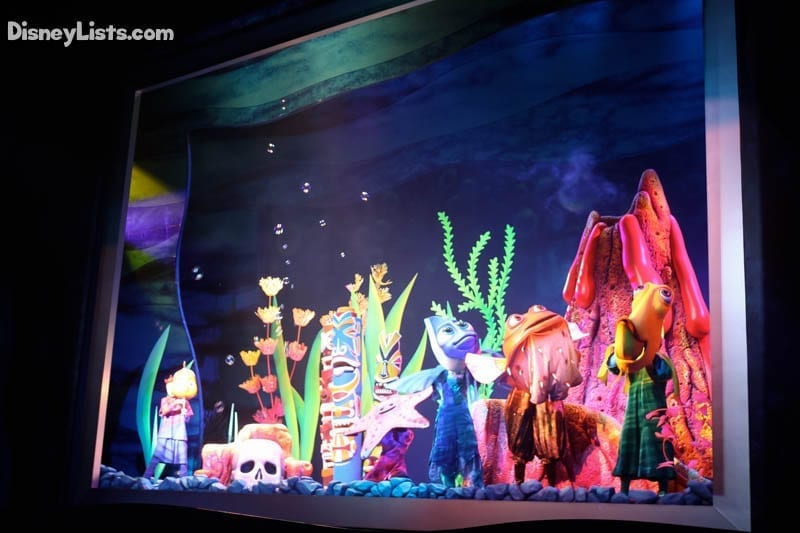 2 – Festival of the Lion King  
Festival of the Lion King has repeatedly been a fan favorite for live shows at Walt Disney World since its opening at Disney's Animal Kingdom. One of my favorite things about this show is that it is not a simple re-telling of the movie, rather it is an entirely different celebration featuring some of the well-known characters from the film that we've all come to know and love. Another great feature of this show is the level of audience participation that is involved, which makes this an active experience for guests watching the show. As opposed to many other live stage productions, this show also features a wider variety of performers including fire breathers, and acrobats.
1 – Fantasmic!
Fantasmic! is the ultimate nighttime entertainment experience that is sure to wow everyone in your family. The original storyline, combined with water and pyrotechnic effects, and an excellent soundtrack makes this the best show in Walt Disney World. Whether you've spent the day in Hollywood Studios, or you're just showing up to catch that last performance of Fantasmic! there is no better way to end a day at Walt Disney World than relaxing, and enjoying the epic finale in this performance.
[smartslider3 slider=25]