While you're visiting Walt Disney World, it's easy to get swept up in the delectable snacks and indulgent meals. But a heavy meal or snack can sometimes leave you feeling sluggish and lethargic. To combat those feelings, it's a good idea to try and eat healthy every once in a while whether you're in the park or at the resort. While Disney goes to great lengths to ensure that there is something healthy on every menu, we have put together a list of some of the healthiest meals at Walt Disney World and where you can find them.
Breakfast
There is always something magical about starting your day with a Mickey Waffle, and it's certainly something that every guest should have at least once while they are visiting. But heading into the parks, it's essential to fuel your body for a full day of walking.
While each resort has its own breakfast options, some offer healthier alternatives than others. The Grand Floridian Café provides a selection of omelets, including the Garden Omelet, which is a local farm three-egg omelet with spinach, feta, and roasted tomato served with potatoes or fresh fruit.
There are also several restaurants inside the parks that offer breakfast menus. One of the most popular breakfast spots is the Be Our Guest Restaurant in the Magic Kingdom. Dining inside the Beast's Castle, guests order their food at a kiosk, and it is then delivered to their table. Healthier options on the menu include the Vegetable Quiche (mushroom, zucchini, bell pepper, onion, and chive quiche served with fresh fruit) and Scrambled Egg Whites (served with roasted tomatoes, chicken apple sausage, and fresh fruit).
Lunch
In each of the parks, the Quick Service restaurants have menus which can cater to all of their guests, including special menus for dietary restrictions and allergies. Healthy meals can be found on almost every menu, but there certainly are a few that stand out.
At the Magic Kingdom, the Columbia Harbor House offers sandwiches that will fill you up without weighing you down. The Anchors Away Sandwich of white tuna, lettuce, and tomato on toasted multigrain bread is a classic, but one of the stars on the menu is the Lighthouse Sandwich. The combination of hummus, tomato, and a broccoli slaw make this sandwich incredibly delicious.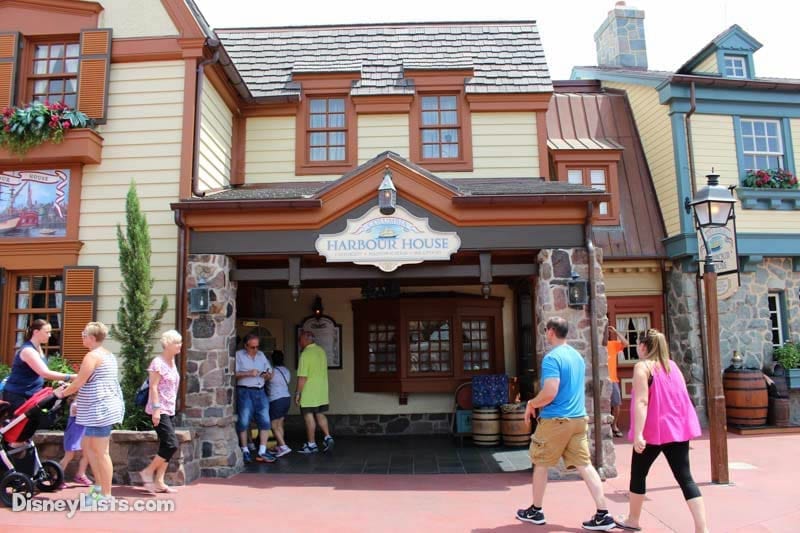 Over at Epcot, Sunshine Seasons in Future World is a great place to stop simply because of the number of options on the menus. It's hard to go wrong with anything in this food court since a lot of the food comes from the greenhouses seen in Living With The Land. A couple of highlights available include the Power Salad with oak-fired chicken, quinoa, almonds, and a honey vinaigrette, as well as the Sesame Crusted Tuna with Asian vegetable noodle salad.
Sticking with Epcot, it's hard not to mention the Quick Service restaurants in the World Showcase. One of the best places for Quick Service is the Tangierine Café in the Morocco Pavilion. This traditional Mediterranean menu features some great dishes, with healthy options like the Vegetarian Platter (hummus, tabouleh, lentils, falafel, marinated olives with fresh Moroccan bread) and the Mediterranean Falafel Wrap (falafel with hummus, marinated red onions, lettuce, tomatoes and topped with tzatziki sauce). The side dishes here are also healthy and delicious with choices like Tabouleh, the Lentil Salad, and the Tangierine Couscous Salad.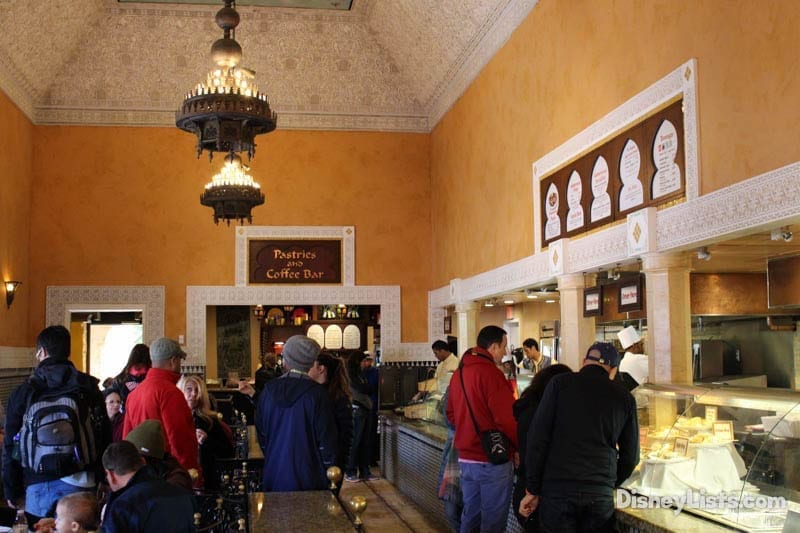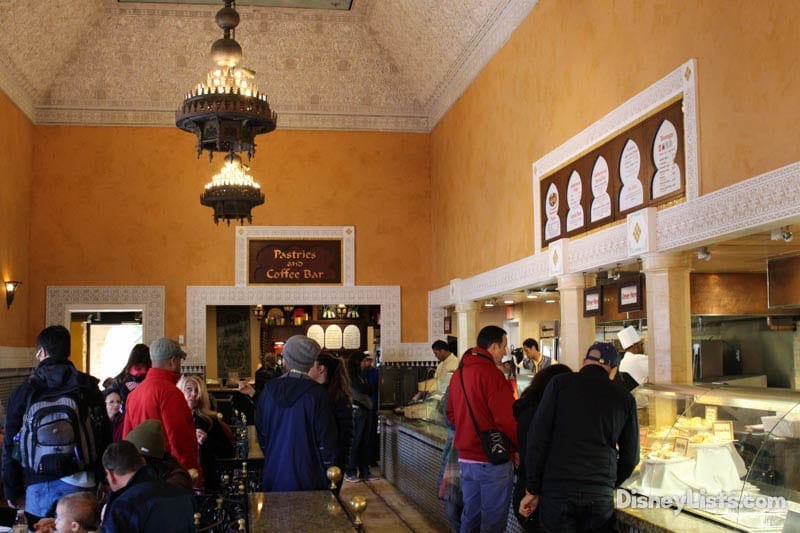 Dinner
The restaurants in Walt Disney World have some incredibly designed menus by incredible chefs who know how to cater to a large demographic. It's particularly noticeable when it comes to the dinner menus at the Table Service restaurants. Not only are the menus diverse in what they offer, but the restaurants themselves are unique in their cuisine, ensuring that there's something for everyone when it comes to dining.
Similar to the Quick Service restaurants, you can find healthy dishes on each menu, and if you're not sure, the servers can undoubtedly help guide you in your decision-making. For restaurants like the Yak & Yeti and the Coral Reef Restaurant, there are some excellent seafood dishes like the Seared Miso Salmon and the Seared Mahi Mahi, respectively. Fish is usually a healthy option on any of the menus.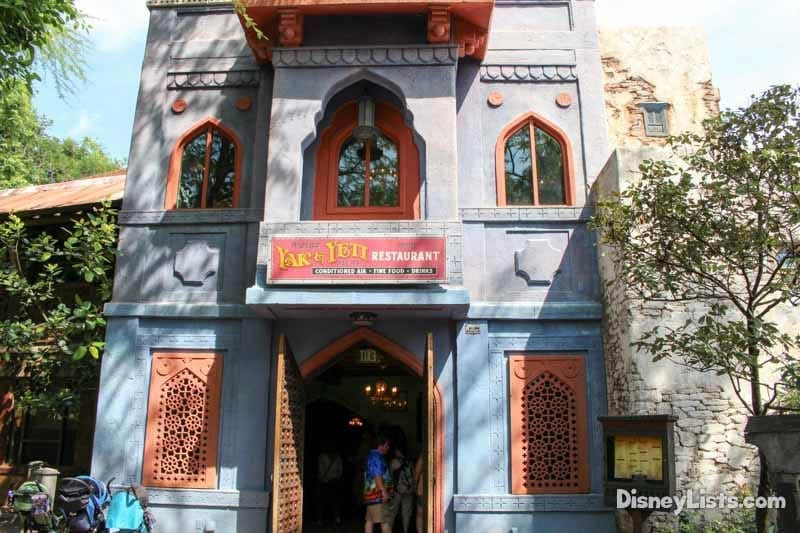 In the Japan Pavilion at Epcot, Teppan Edo is a perfect restaurant to visit where you can eat healthy, delicious food as it's prepared right before your eyes. The Teppan chefs have a grill at each table, and each entrée comes with seasonal vegetables, udon noodles, and Sukiyaki Beef Rice. For healthy entrees, the Yasai (vegetables) and Kajiki Maguro (Swordfish Steak) are excellent choices to keep you full and re-energize your day.
Outside the parks, Cítricos at the Grand Floridian has a fantastic menu featuring entrées such as the Pan-Seared Red Snapper, Oak-Grilled Yellowfin Tuna as well as one of the healthiest meals in all of Walt Disney World, the Seared Tofu Ratatouille with roasted mushrooms, lentils, and a sun-dried tomato purée. The Wave at the Contemporary features healthy choices exclusively!
While it can take a little extra effort and will-power to choose the healthy meals over the alternatives, you'll be rewarded with delicious food that gives you energy to carry on through the rest of your day. Healthy meals definitely aren't bland; they're vibrant, creative, and full of flavor.
What is your favorite healthy meal at Walt Disney World? Let us know in the comments!




For a no obligation, FREE Quote on a Disney vacation package, please contact our travel partner Magical Vacation Planner at 407-442-0227 (407-442-0215 for Spanish). You can also request a FREE quote online by Clicking HERE.