Disney World made a number of changes around property highlighted by some attraction closures and character removals. However, there were some additions as well including a controversial character swap, the return of a highly popular but short lived party, and a brand new challenge for the kids at Animal Kingdom. Details below:
1 – Lion Guard Launches at Disney's Animal Kingdom
Starting last week, young guests can embark on a quest to become honorary members of the Lion Guard in a new Disney's Animal Kingdom adventure inspired by Disney Junior's animated series "The Lion Guard."
The new Lion Guard Adventure at Disney's Animal Kingdom sends young explorers on a park-wide search for the five Lion Guard characters: Kion, the fierce leader of the Lion Guard; Bunga, a brave and fearless honey badger; Fuli, a confident cheetah; Beshte, a friendly and good-natured hippo; and Ono, an intellectual egret.
The fun begins when guests pick up a "Lion Guard Adventure Map," which are available in select merchandise locations. Kids search for character statues hidden in themed locations throughout the park that represent each animal. At each stop, there's a Lion Guard banner and a sign with the character's attribute, so you're sure you've found the right place. Once all five character traits are discovered, cast members at Rafiki's Planet Watch officially induct youngsters into the Lion Guard with a special pledge, fun activities, and a Lion Guard Button identifying them as honorary members. Rafiki also joins the newest inductees for a photo.
2 – Kylo Ren Arrives at Disney's Hollywood Studios
In a move that has caused some controversy among Star Wars fans, Darth Vader has officially been replaced by Kylo Ren at the character meet and greet area of the Launch Bay in Hollywood Studios. Kylo Ren is a talking character and guest will enjoy a recruitment pitch for the First Order. As always, the costumes, voices and acting are great. Chewbacca remains next door if you prefer your characters tall, dark and hairy. Time will tell if Kylo can live up to the standard set by the galaxy's #1 bad boy.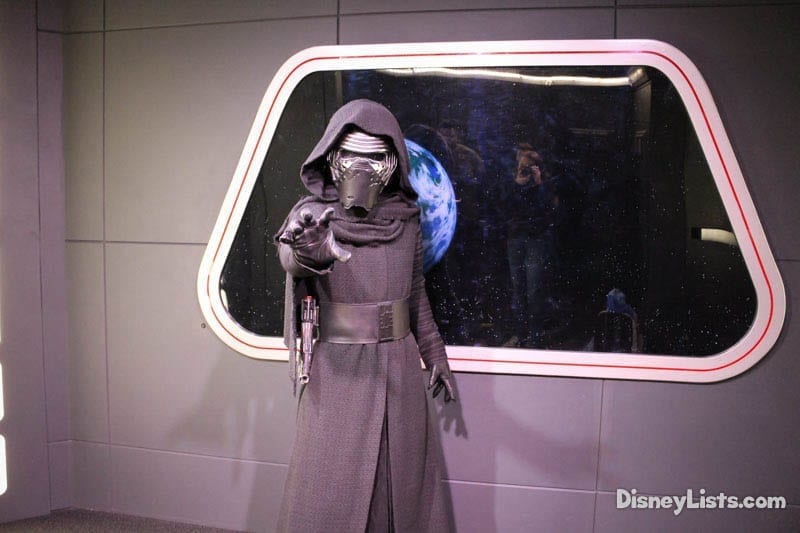 3 – Character Removals & Changes at Epcot
February 13, 2016 marks the final day guests will be able to meet Princes Aurora (Sleeping Beauty), Winnie the Pooh & Friends, and Chip & Dale at Epcot. This will likely cause a good bit of uproar. While Chip & Dale can be found in numerous other locations and Winnie the Pooh is easier to find, Princess Aurora can be harder to find. However, Joy and Sadness from Pixar's Inside Out will soon be joining Baymax 6 in the recently expanded Character Spot in Future World.
4 – Apparently a Circle Does Have an End
The Circle of Life movie in The Land closed quietly and unexpectedly this week. The Circle of Life attraction is a short video experience with a message for children about caring for the environment. This was an unannounced refurbishment. While unconfirmed, the rumor is that this is more than a refurbishment. Reports are surfacing that Circle of Life is permanently closed and will be replaced with a new attraction when it reopens.
5 – Club Disney Moving from Daily to Seasonal Operation
Club Disney, and indoor dance party in Sunset Showcase next to Rockin Rollercoaster, features characters, some interactive games and couches for the grownups. News is out that Club Disney will cease daily operation and will move to a seasonal schedule, presumable opening during times of peak attendance. You can read more about Club Disney here.
6 – Club Villain Returns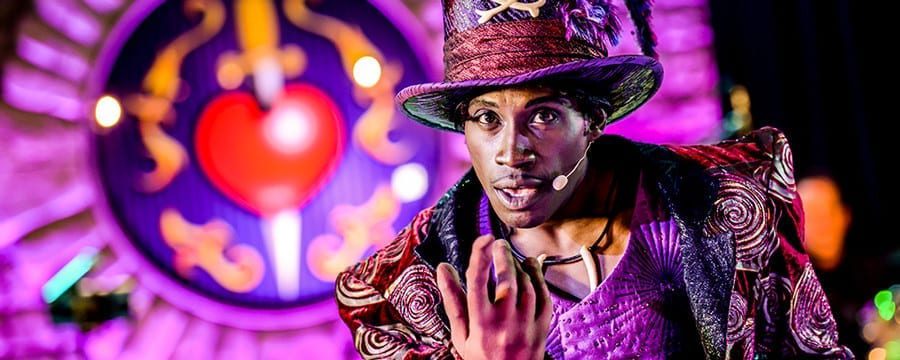 Somewhat related to the Club Disney story, Club Villain is set to make it's return select nights during February and March. Prices have jumped this time around from$99 to $129.
While the two clubs share the same location, this should not be confused with the kid centered dance party. This is an adult version featuring decadent New Orleans delicacies like tender beef striploin rubbed with herbes de Provence, Voodoo sticky "pig wings" with citrus gremolata and spicy shrimp sautéed with Andouille sausage, tomato, okra and onions over creamy polenta.
Guests can also trick or treat themselves to fiendish cocktail concoctions—specialty alcoholic drinks plus beer and wine—hilarious stage-show numbers and up-close encounters with Disney's most dastardly doomsday divas. Mix and mingle with mysterious Maleficent, hilarious Queen of Hearts, the delirious Evil Queen and the always fur-fetched Cruella De Vil—and wicked jams from the house DJ!
With the growing popularity of Disney Villains, not to mention included food and drinks, expect this to be very popular and sell out quickly despite its $129 price tag which does not include park admission. Reservations can be made online here, or by calling 407-WDW-DINE.
Before you book, here are some things you should know:
Separate admission to Disney's Hollywood Studios is required, and is not included in the price of this package.
Club Villain will be offered on select evenings only. Please check the booking calendar for specific dates and times, as operating hours may vary.
This event will offer banquet style seating, so you may be seated with other parties.
Entertainment is subject to change or cancellation without notice.
Guests must be 21 years of age or older to consume alcoholic beverages. A valid form of government identification will be required to verify age.
This offer may not be combined with any other discounts or promotions.
Disney dining plan entitlements may not be redeemed for this event.