Dining
10 Best Table Service Restaurants at Disney Springs (redirect)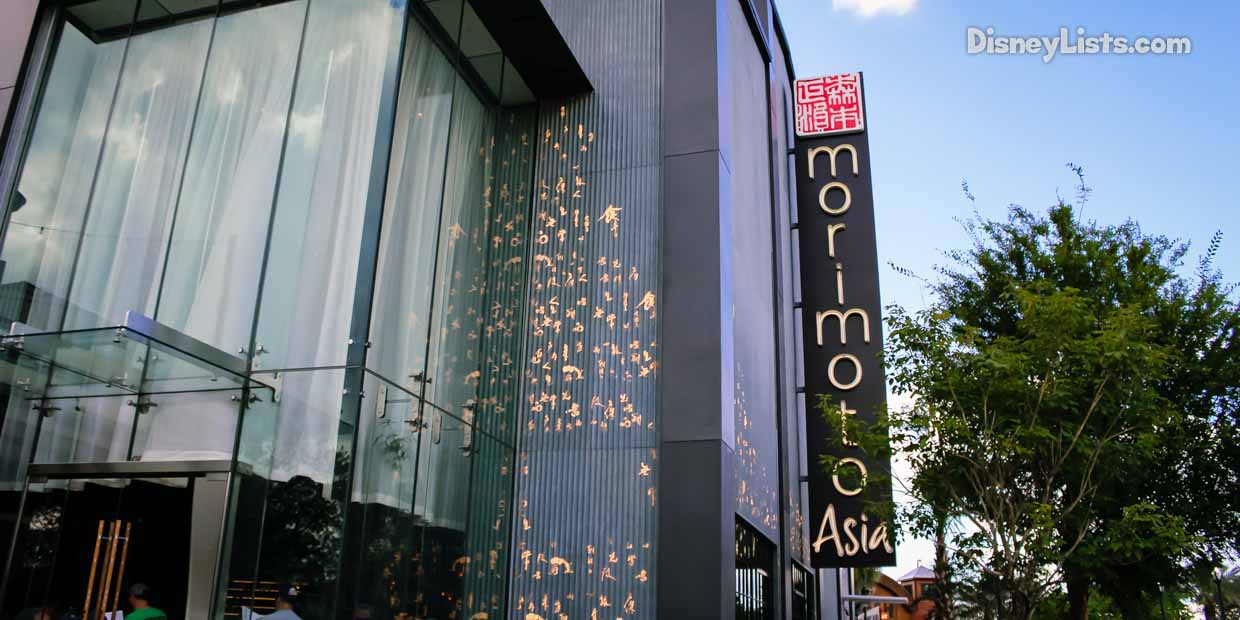 (redirect)
Disney Springs is a hotspot for guests either coming from the parks and resorts, or driving in to check out all of the fun it has to offer. With tons of shops to browse through and lots of entertainment to take in, guests can sometimes forget just how much of a dining scene Disney Springs has. With everything from snacks and quick service all the way up to signature and fine dining, every guest will surely find something that speaks to them and makes their mouth water.
When it comes to table service restaurants, there is a wide variety in cuisines to explore. While everyone has a different preference when it comes to dining, if you are looking for a place to try, we have put together a list of the 10 best table service restaurants you can experience at Disney Springs.
10 – Crossroads at House of Blues
What better way to spend an evening than by taking in some incredible music and dining on a host of Southern favorites? The House of Blues offers guests a brilliant combination of both with nightly music from talented artists and a mouthwatering menu featuring house favorites like the Voodoo Shrimp sautéed and simmered in an amber beer reduction on top of house made jalapeño cornbread.
9 – Bongos Cuban Café
Heading further South in culinary terms, Bongos Cuban Café was opened by Gloria and Emilio Estefan to bring the delicious flavors of Cuba into Disney Springs. It's hard to go wrong with anything on the menu here, with dishes like the Seared Shredded Beef topped with grilled onions, Paella Valencia for 2 and a traditional Natilla (Cuban-style vanilla custard) for dessert.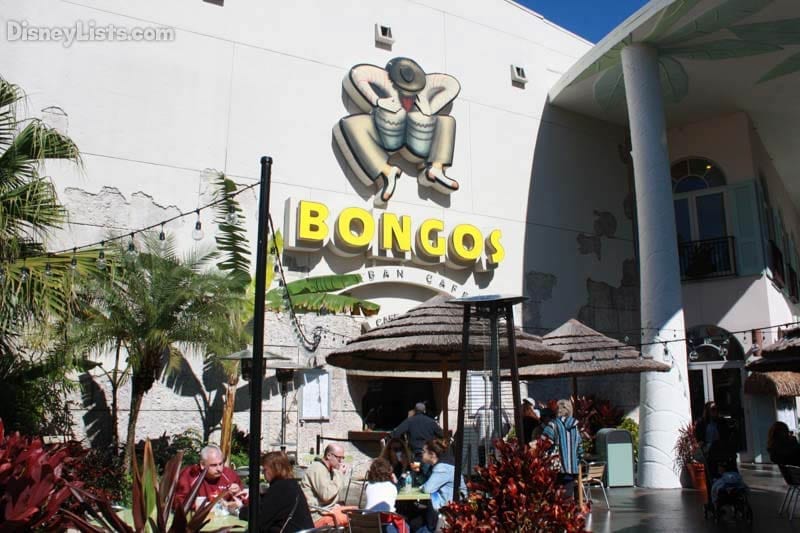 8 – Portobello Country Italian Trattoria
Along the waterfront, the Portobello Country Italian Trattoria is the place for hearty Italian food, made with fresh ingredients and satisfying even the biggest appetite. While the incredible homemade pasta is a real star on the menu, there are also a ton of meat and seafood dishes to choose from. The Portobello is also home to it's own creative dessert 'Biramisu', which is a take on tiramisu, using lady fingers, mascarpone cream and an organic porter (dark beer).
7 – Raglan Road
If you would prefer the feel of a traditional pub, look no further than Raglan Road. Sit down with a pint of Guinness and take in the Irish musicians and dancers as they perform periodically through the night. Each menu item is a take on traditional pub fare, with their famous beer-battered Fish & Chips playing one of the stars. Other great dishes include the Raglan Risotto, Bangers & Booz and the Keen Eye for the Shepherd's Pie to round out an extensive list of classics with a twist.
6 – Paradiso 37
Described as a culinary tour of North, Central and South America, Paradiso 37 offers a combination of great food and a vibrant bar scene at night. Vintage travel posters on the walls remind guests of just how far the recipes have come from to make it on the menu here. Dishes include everything from Baja Fish Tacos and Grilled Chilean Salmon to hearty dishes like the South Carolina Style BBQ Pork Ribs and the Argentinean Skirt Steak.
5 – Wolfgang Puck Grand Café
Whether you choose to dine at the signature Wolfgang Puck Grand Café or opt for the fine dining experience of The Dining Room, you will get a chance to experience the Asian and Californian fusion cuisine crafted by the world famous chef. The fine dining experience includes dishes like the Wild Mushroom Ravioli or Smoked Pork Chop. The Grand Café is a little lighter on the wallet and offers an equally delicious menu including items like the Bacon Wrapped Meatloaf or the Roasted Salmon.
4 – STK
If you're looking for a great steak, amazing sides and desserts that will make you feel like you must be breaking the law, this is the place for you. With a nightclub vibe and chic atmosphere, this is not your old stuffy steakhouse. STK offers prime cuts of meat and great seafood options as well. You can sit inside and enjoy great music mixed by the in-house DJ or head upstairs for great views at the more casual open-air seating on the deck. Either way, STK offers a fine dining experience without be pretentious or uncomfortable. Bottom line, this is without question the best steak on Disney property!
3 – T-REX
Families visiting Disney Springs will love the atmosphere at T-REX. Inside the restaurant are a number of larger than life animatronic creatures, from pterosaurs to wooly mammoths and a 15-foot tall T-Rex. About every 20 minutes, guests find themselves in the middle of a meteor shower where all the creatures come to life amidst the rumbling. While the menu isn't overly complicated, with dishes like the Bronto Burger, Mastodon Chicken and Pork-asaurus Sandwich, it's the immersive setting that makes this one of the best restaurants to visit.
2 – The BOATHOUSE
As one of the newer restaurants to pop up in Disney Springs, the BOATHOUSE restaurant overlooks the waterfront, watching over the amphicars and Italian water taxis as they take guests on tours of the lake. Inside the restaurant, dream boats from the 30's, 40's and 50's sit as centerpieces to the rooms, making this nautical-themed restaurant a perfect place to enjoy seafood dishes like Cedar Plank Salmon or Grilled Mahi Mahi Tacos. The menu also features a number of excellent land-based dishes including several different cuts and styles of steak to choose from.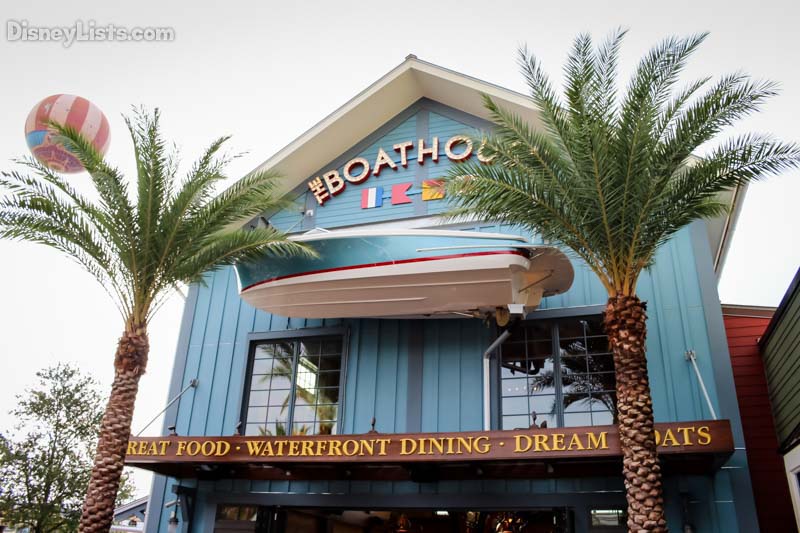 1 – Morimoto Asia
From the Iron Chef himself, Masaharu Morimoto's latest restaurant Morimoto Asia has quickly become one of the most popular places to dine in Disney Springs. Featuring Pan Asian cuisine, the menu includes Dim Sum and Sushi dishes as well as signature items like the Morimoto Peking Duck, Spicy King Crab and several Noodle dishes among a ton of other incredible choices. The atmosphere here is also what sells Morimoto Asia as one of the best restaurants. The kitchens are out in the open, giving guests a view of the preparation from the comfort of the huge 2-story interior filled with chandeliers, lounges, private dining spaces and a second-level sushi bar. If you haven't experienced Morimoto Asia, it should definitely be on your list of must-dos the next time you visit Disney Springs.