CBS 12 is reporting that guests at the Animal Kingdom were evacuated around 4:15 pm on Monday from the Festival of the Lion King due to a fire. Witnesses reported that the fire started under one of the floats used in the show. Details have not been confirmed by Disney.
Guests were evacuated as the theater filled with smoke. Stagehands extinguished the fire with fire extinguishers before Reedy Creek Fire & Rescue arrived.
Damage reports are not available. The 6 pm show was canceled, and officials say Tuesday morning performances will likely be cancelled as well. No injuries were reported.
This is what started the fire today at #festivalofthelionking at #animalkingdom #disneyworld #disneynews pic.twitter.com/oZMtBFHF20

— TheDisneyTeen (@thedisneyteenss) March 21, 2016
RELATED
9 Things You Probably Didn't Know About Animal Kingdom
by Mike & Jamie Sylvester
Walt Disney World outdid themselves once again when building its 4th theme park, the Animal Kingdom. This spectacular and specialized Disney park is a favorite to many! Here are 9 things that you may not know about this exploratory park.
1 – The Basics
Animal Kingdom was dedicated and opened to the public on Earth Day on April 22, 1998. This second largest theme park in the world is divided into 7 themed areas including: Oasis, Discovery Island, Africa, Rafiki's Planet Watch, Asia, DinoLand U.S.A, and soon to be the Pandora – The World of Avatar. Did you know Animal Kingdom is 5 times the size of Magic Kingdom?
2 – It's All About Animal Safety
Most importantly, Imagineers wanted a variety of animals throughout the park but knew that they needed to exceed standards in education, conservation, and research. This guided Disney's Animal Kingdom to become accredited by the Association of Zoos and Aquariums and the World Association of Zoos and Aquariums. For animal safety, you may notice you won't find any balloons, plastic straws, or cup lids in the park.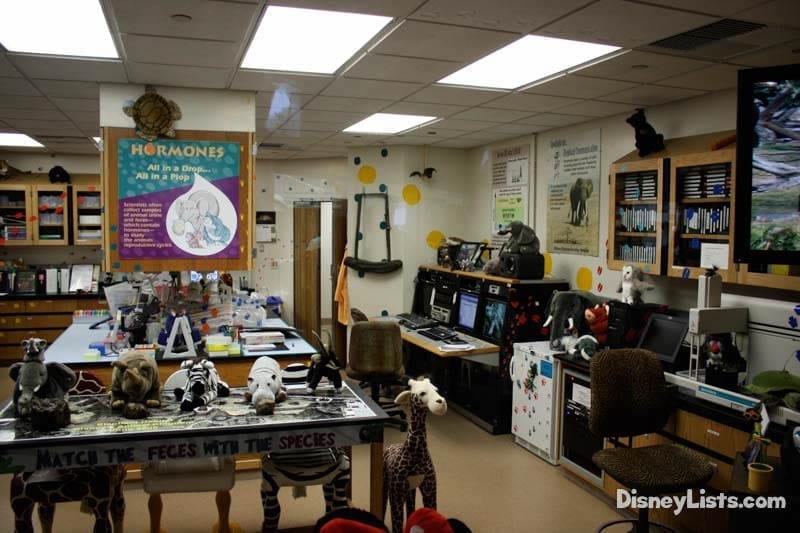 3 – Noah's Ark
Did you know the Tree of Life was not the only idea in the pot for Animal Kingdom's representation? In fact, Noah's Ark was on the drawing board until Imagineers decided that the Christian symbol might be too controversial so they decided on the Tree of Life instead. This artificial, sculpted tree is 145-feet-tall, 50-feet-wide, and is the symbol that represents Animal Kingdom today. This enormous tree took around 10 artists 18 months to carve the over 300 creatures on the tree.
4 – Worth the Money
Pandora – The World of Avatar construction kicked off on January 10, 2014 and is estimated to cost $500 million! The size of the Avatar land will be roughly the same size as Cars Land at Disneyland. The goal is to have The World of Avatar open in 2017, but no set date has been announced just yet. Two rides have been confirmed though, "Avatar Flight of Passage" (a flying simulator attraction) and "Na'Vi River Journey" (a boat ride attraction).
5 – Unicorns and Dragons and Sea Monsters – Oh My!
The former Camp Minnie-Mickey and soon to be The World of Avatar, was originally planned to be named "Beastly Kingdom". The Beastly Kingdom was going to spotlight both good and evil mythical creatures such as unicorns, dragons, and sea monsters. Have you ever noticed the dragon in the Animal Kingdom logo? Or maybe the "Unicorn" parking lot? This is why!
6 – Staying Up Late
Animal Kingdom has some night opportunities coming in the near future! "Rivers of Light" is set to open Spring 2016. The "Rivers of Light" attraction is to feature water screens, live performers, music, and more. It is also rumored there will be a nocturnal version of Kilimanjaro Safaris. It is said that the animals will still be protected by being rotated to cover the evening shifts based on sleep habits. No fireworks are projected to be added simply because the noise would be too much for the animals to handle.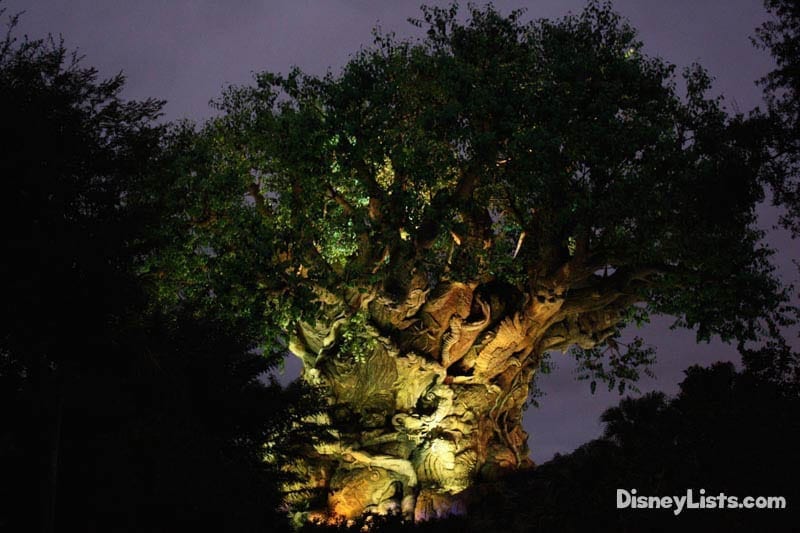 7 – Lock the Door
Have you ever noticed that every restroom at Animal Kingdom has an entrance door? Animal Kingdom is the only park you find this in. The reason behind this is said to be because if one of the many animals gets loose, park guests will be instructed to head to the restrooms and lock the door behind them. This is one situation we would be ok with not being present for!
8 – Not So Popular for Some
The planning and opening of Animal Kingdom was not popular with everyone. PETA groups in the local area protested and even contacted travel agents to try to convince them not to book trips to the park. The Orange County Sheriff's department sent 150+ deputies to Animal Kingdom on opening day, fearing a large crowd of protesters. To their surprise, only two dozen protestors arrived and finished protesting within two hours. Animal Kingdom still encounters animal rights group issues, as the park is listed #10 on the 2014 worst zoos for elephants.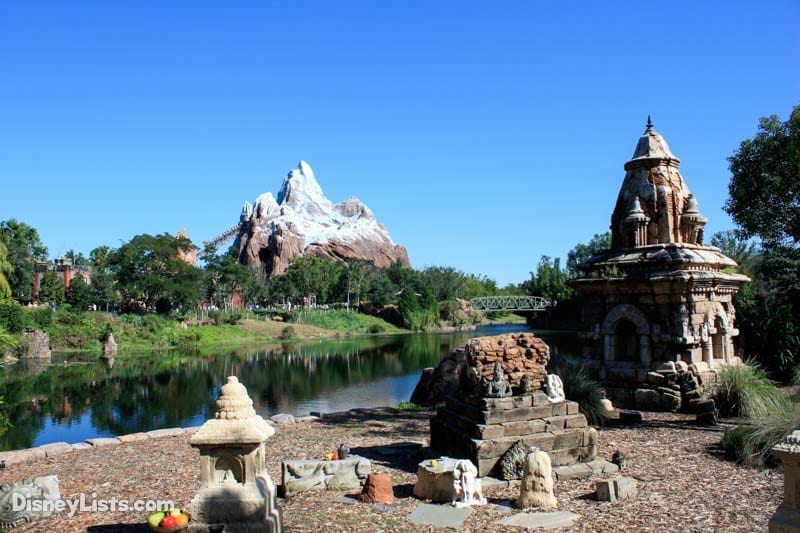 9 – Plan B
Disney must enjoy building mountains, as Expedition Everest is not only the tallest artificial mountain in all of the Disney parks, but also the 18th on its list of mountains. We all know to watch out for the Yeti hiding in Mount Everest, right? Well, he might have a harder time snagging you now that his animatronic arm that used to move down in a grabbing motion is broken. We do feel bad for Imagineers as when you have built the most expensive roller coaster in the world, you want all of the components to work! Plan B was set in place, and a strobe light was added to make the Yeti look like he is moving as you breeze by in your train. This addition created the nickname "Disco Yeti" for the largest animatronic ever built by Disney. Fixing the Yeti seems impossible due to several complicities but Imagineers have promised to keep trying. Yeti, Disco Yeti… whatever you want to call him – he still scares us!