News
BIG NEWS: Disney Unveils Details of Animal Kingdom Awakens
We reported last month that the scheduled April 22 opening of Rivers of light, the brand new nighttime spectacular, would be delayed likely until late May. This week, when there was no mention of Rivers of Light at a Disney press conference highlighting new summer offerings speculation swirled that the problems with the show were deeper than previously understood. That was confirmed late last night when Disney quietly announced the opening of a new show in Animal Kingdom, and it wasn't Rivers of Light.
Disney's Animal Kingdom Awakens at Night is going on as planned with a new Jungle book themed show. AK Awakens will also feature a sunset safari, street parties and other special entertainment. At the center of the celebration will be a replacement show featuring a live musical celebration of the release of Disney's new film, The Jungle Book.
Construction on the Rivers of Light show venue is complete and looks great. Disney has also been running rehearsals. However, reports are that they continue to have trouble with the system that controls the floats used in the show. Apparently, troubles are deep enough that Disney has opted for a plan B for the summer season.
We expect Rivers of Light will eventually make its debut, but there is no word on when. With the roll out of the Jungle Book show it almost certainly won't be this summer or even this year. If Disney opts to stick with plan B through the summer (which I expect) and Animal Kingdom hours are cut back to their normal off season/winter schedule after the busy summer season (which I expect), I wouldn't be surprised if Rivers of Light debuts next Earth Day, April 22, 2017.
Animal Kingdom Awakens at Night will begin Memorial Day Weekend. Details of the new show and other new summer offerings continue below.
From Disney writer Jennifer Fickley-Baker
Starting this Memorial Day Weekend, guests will be able to enjoy Disney's Animal Kingdom in a whole new way – after the sun goes down! Whether it's riding Kilimanjaro Safaris at sunset, venturing down Kali River Rapids at twilight, dancing alongside African performers in Harambe, or reveling in a live musical celebration of Disney's hit film "The Jungle Book," park guests have a lot to look forward to.
Here's a taste of what to expect: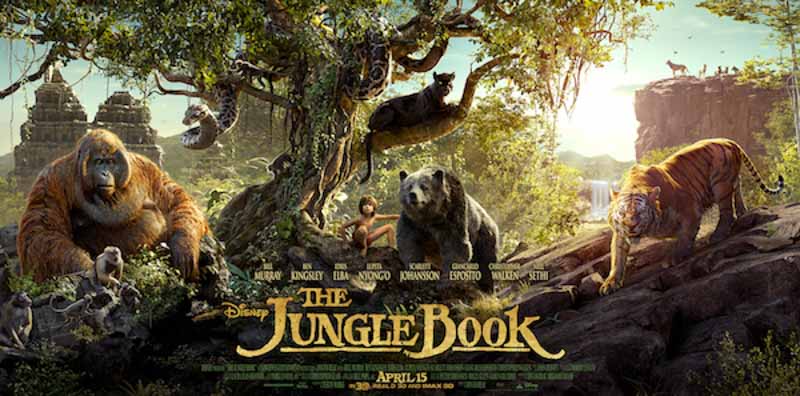 "Jungle Book: Alive with Magic" Show – For the summer, Discovery River will become the stage for a limited-engagement show inspired by Disney's hit live-action film "The Jungle Book." "Jungle Book: Alive with Magic" is filled with music and special effects that celebrates the new film and the classic songs, now infused with an Indian influence.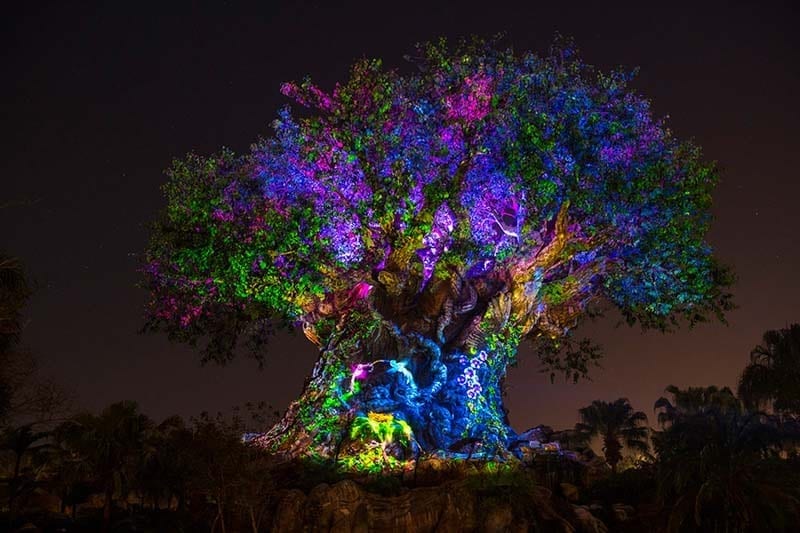 The Tree of Life Awakens – Disney Parks Blog author Thomas Smith previously shared the first look at this amazing sight, in which the park's iconic Tree of Life undergoes an extraordinary "awakening." You can expect to see animal spirits come to life throughout the evening by magical fireflies. Each scene appears to emanate from within the tree itself and reveals stories of wonder.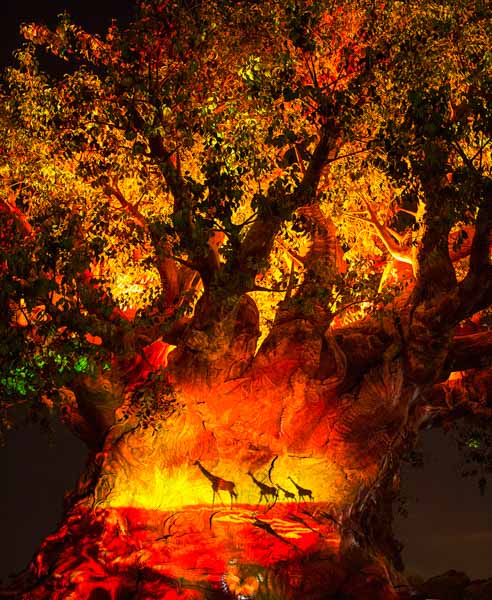 Kilimanjaro Safaris After Dark – Guests can enjoy Kilimanjaro Safaris in the evening hours, thanks to special lighting that will allow guests to explore the savanna – and its inhabitants – well into the night.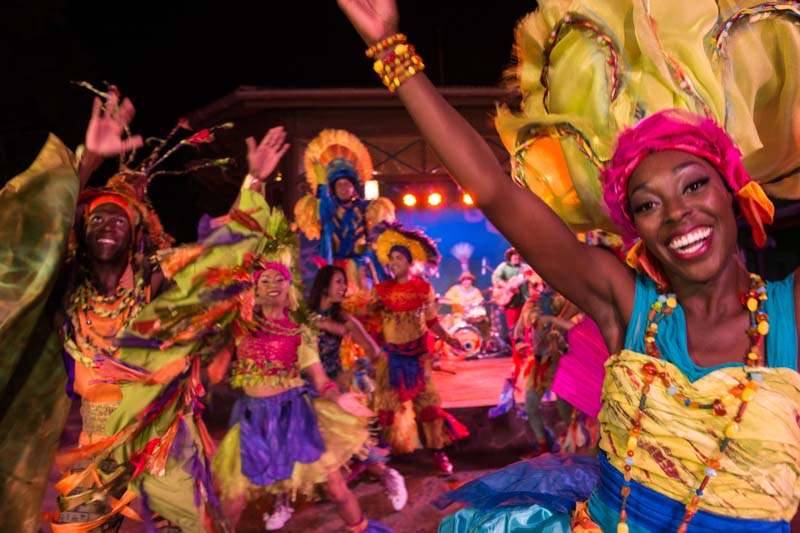 Harambe Wildlife Parti – Guests can turn into "party animals" at the Harambe Wildlife Parti and enjoy lively African music, exotic foods and drinks, and explore the local marketplace.
Discovery Island Carnivale – On Discovery Island, guests can join the local community in their celebration of their love for nature in this party that features music, dancers, stilt walkers, food and more.
Tiffins – Guests can enjoy the park's newest eatery, Tiffins, for both lunch and dinner. Located in the park's Discovery Island area, the menu is inspired by the world travels of the park's creators (Tiffin is the Indian word for a lunchbox used by travelers, and also the word for a mid-day meal). Walt Disney Imagineering describes the interior as "a gallery you can dine in with artwork that is a direct result of travels to Africa, Asia and South America," with tastes such as Berbere-Spiced Lamb Chop with Mustard Greens, Lentil Stew and Mint Chutney (Africa); Berkshire Pork Tenderloin with Huitlacoche Tamale, Hominy Succotash and Red Mole Sauce (South America), and Miso-glazed Black Cod with Forbidden Rice in Steamed Bok Choy with Turmeric Sauce (Asia).
Nighttime Attractions – The park's attractions, now operating in the nighttime hours, will take on a whole new life. For the first time, guests will be able to experience the thrill of attractions like Expedition Everest and Kali River Rapids – surrounded by darkness. They'll also be able to enjoy colorful midway games and attractions in DinoLand, U.S.A.
RELATED ARTICLE
Time Savers: 7 Tips to Make the Most of Your Day at Disney's Animal Kingdom
By Caitlin Corsello
Disney's Animal Kingdom is the newest of the four Disney World theme parks and opened on Earth Day in 1998. The park celebrates the beauty of nature and strives to teach guests about the importance of conservation and preservation through unique and entertaining experiences. Guests who spend time in Disney's Animal Kingdom can travel back in time, relive classic Pixar and Disney animated films, conquer the Forbidden Mountain, embark on an African safari, and get up close and personal with beautiful animals. With so many amazing experiences to have in the park, it is no wonder why guests want to make the most of each moment. Since Disney's Animal Kingdom is popular with guests and features so many wonderful attractions, it can be hard to fit it all into one day. However, guests can make the most of their time in the park by following a few simple tips which are designed to save time. Here are the top seven time saving tips to make the most of a day in Disney's Animal Kingdom.
1 – Arrive for Rope Drop
One of the best ways to make the most of a day in any of the four Walt Disney World theme parks is to arrive for rope drop. This entails getting to the park before it officially opens to the public and waiting patiently at the gates to be let inside. Guests who arrive at Disney's Animal Kingdom early can enjoy a welcome speech which tells them all about the adventures waiting inside. Once the gates are officially open, guests who have arrived for rope drop at Disney's Animal Kingdom are some of the first guests inside the park where they can then enjoy quiet walkways, few crowds, and low wait times on popular attractions.
2 – Visit Kilimanjaro Safaris First
After being let inside Disney's Animal Kingdom, guests should immediately head for the Africa section of the park to visit the village of Harambe. Located there is one of the most popular attractions in the park which simply can't be missed. Kilimanjaro Safaris invites guests to embark on a two-week safari inside the Harambe Reserve. While bumping along in authentic safari vehicles, guests can enjoy up close encounters with animals like giraffes, zebras, elephants, lions, and cheetahs. In order to save lots of time on a day in Disney's Animal Kingdom, guests should be sure to visit Kilimanjaro Safaris first since there will be low wait times for the popular attraction and the animals tend to be more active thanks to cooler temperatures.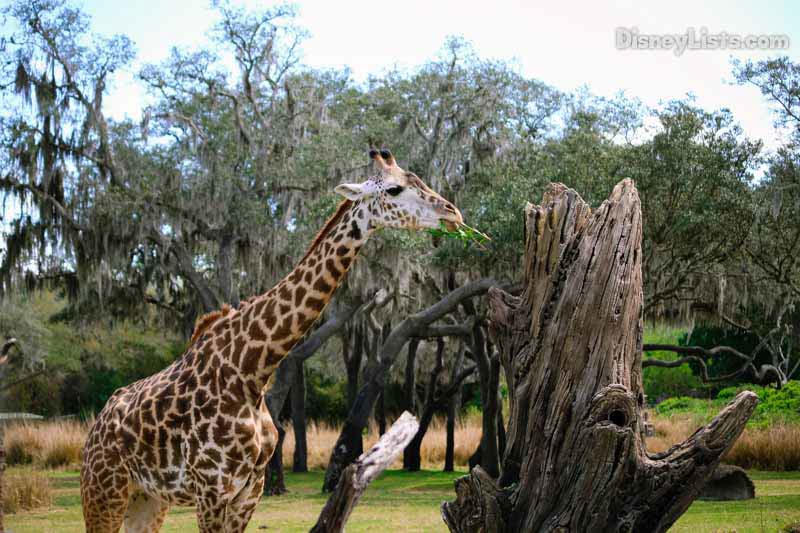 3 – FastPass Kali River Rapids
A thrilling attraction in Disney's Animal Kingdom that guests will absolutely love is guaranteed to leave them soaked! Kali River Rapids in the Asia section of the park brings guests aboard a family style raft which then sets off down the Chakranadi River. What starts out as a serene and gentle trip soon turns adventurous and dangerous as guests discover the devastation and destruction of illegal logging. Kali River Rapids is full of dips, swirls, and big splashes and is very popular with guests which usually results in a long wait time. Guests who want to enjoy Kali River Rapids should opt to book a FastPass for the experience to save lots of time.
4 – Single Rider Expedition Everest
Another thrilling attraction in Disney's Animal Kingdom can be found looming in the village of Anandapur in the Asia section of the park. Expedition Everest invites guests to embark on a quiet tea train tour which soon turns frantic as guests find themselves deep inside the Forbidden Mountain desperately trying to escape the clutches of the fabled Yeti. Since Expedition Everest is so popular, the standby line tends to usually be very long. Guests could opt to book a FastPass for the experience, but are better off choosing a different option and saving that FastPass for a different experience in the park. Guests who want to enjoy a ride on Expedition Everest should choose to wait on the Single Rider Line which offers up the same experience with a typically much shorter wait time so long as guests don't mind being split up at the loading area.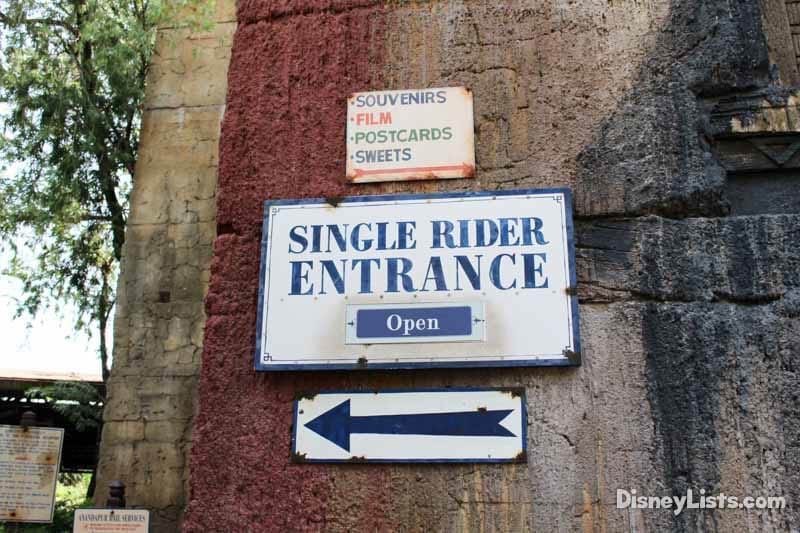 5 – FastPass Dinosaur
Dinoland aims to bring guests back in time to a period when the dinosaurs ruled the Earth. Guests can find a thrilling attraction in the land that brings them on a heart pounding adventure through time. Dinosaur is housed in the Dino Institute where the technology to travel back to prehistoric times has been perfected. Guests who are brave enough to board soon find themselves strapped into Time Rovers and dangerously close to a massive asteroid impact while on a mission to bring one dinosaur back to modern times. Dinosaur is extremely popular and tends to have long wait times on busy days in Disney's Animal Kingdom, so guests who want to enjoy the experience are smart to book a FastPass.
6 – Check The Times Guide
Disney World is home to some amazing entertainment, but two of the best shows can be found in Disney's Animal Kingdom. The Festival of the Lion King is housed in the Harambe Theater and invites guests to relive the classic Disney animated film the Lion King through fire dancing, aerial ballet, familiar Disney characters and songs, and acrobatics. Finding Nemo – Live On Stage is performed in the Theater in the Wild in Dinoland and uses larger than life puppets and familiar characters to retell the Pixar classic Finding Nemo. These two live shows are absolute must dos in Disney's Animal Kingdom, and guests who want to make the most of their day in the park should not miss out. However, both shows are only performed several times per day so guests should be sure to pick up a times guide and check show times to not miss out.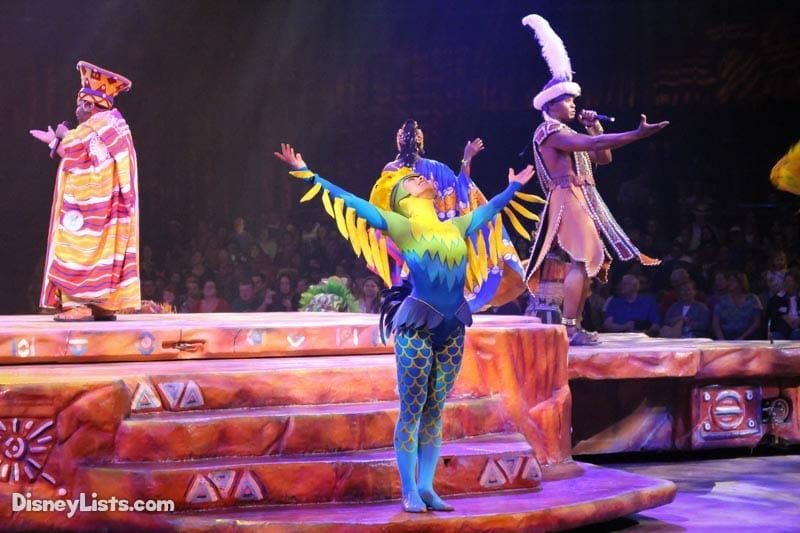 7 – Enjoy The Oasis on The Way Out
The front portion of Disney's Animal Kingdom is home to The Oasis, a lush area filled with beautiful plant life, quiet paths, and animal exhibits. Guests who want to make the most of their time in Disney's Animal Kingdom should opt to explore and enjoy The Oasis on their way out of the park instead of when entering in order to head to bigger attractions which have shorter wait times in the mornings.