WDW News Today is reporting major Fastpass+ changes are coming effecting April 10.
There are a lot of changes and they are all good.
The first change is guests will no longer need to use a kiosk to make additional Fastpass+ reservations.  Guests will now be able to book an additional and even further FP+ reservations through the MyDisneyExperience app.
Guest will be also be able to choose between 1-to-3 Fastpass+ reservations in advance.  They will no longer be forced to pick 3.
Additional Fastpass+ reservations can be made one at time after your initial advance reservations have been used up.  Each additional pass can be made yourself through the mobile app or website, and even booked for another park if you plan to park hop.
With the new system, guests will be able to choose and attraction and time simultaneously.  This should allow for better customization of guests schedules.
Another cool feature being added is the ability to remove individual guests from a Fastpass+ reservation and the ability to cancel a single reservation instead of all of them.
With these changes implemented, the Quick Picks Fastpass+ option will be removed.
According to WDW News Today, "Guests will see significant changes to the look of the app (and kiosk interface) on April 10th, 2016, but larger changes that will make the app look and function more like the new official Disneyland Resort app are still expected at a later date."
Tell us what you think of these changes in the comments below or on Facebook.
RELATED ARTICLE

Top 10 Attractions You Should Always Try to Get a FastPass+ Reservation at Disney World
FastPass+ is a wonderful feature that is included with all park admissions.  You manage your FastPass+ selections from your My Disney Experience account for the park you will be attending on a particular day.  (Currently, you can only reserve FastPass+ options at 1 park each day, regardless if you plan to park hop to another park.)  It can be overwhelming trying to determine how to use FastPass+ to your advantage and make sure you use them on the most popular attractions.  Here at the top 10 attractions that I would recommend that you always try to get a FastPass+ reservation for:
10 – Kali River Rapids
There are only a few rides at Animal Kingdom, and this one is definitely one of the ones I would make a priority to use FastPass+ for.  The attraction is a really fun water ride where you will get extremely wet.  The lines get extremely long, especially during the summer when it is really hot, so you will want to bypass the line and get right to cooling off in the cold water.
9 – Test Track
This is a fast-paced and fun thrill ride in Future World at Epcot.  You get to create your own virtual vehicle and then get out on the "road" to see how it will perform.  Your car reaches high speeds over 60 miles per hour, and is a fun adventure for the whole family.  The lines are almost always around 60+ minutes, so it is a great option to save the wait and FastPass instead.
8 – Festival of Fantasy Parade
The FastPass viewing area is up toward the front of the park around the flag pole where you can view the parade as it makes the loop at the front.  The real benefit isn't necessarily the location, but the fact that you don't have to wait long in advance in order to get a good spot to view the parade. The parade is very popular and guests begin staking claim to their spots even an hour in advance.  That is a lot of time that can be spent exploring and experiencing other areas of the park.  Plus, if you have active, energetic kids like I have, you will appreciate not trying to keep them entertained in one spot for that time!
7 – Soarin'
This amazing attraction at Epcot utilizes all of your senses, even your sense of smell.  You get to hang-glide over beautiful areas, well you at least get the sensation of hang-gliding without actually leaving the theater.   The ride seats are elevated to hover in front of the huge, amazing theater screen so that you are completely immersed in the experience from start to finish.  Don't forget to look for hidden Mickey's, too!  The ride is extremely popular.  The lines are always long and FastPasses are gone almost instantly.  You definitely want to try to snag this one as early as possible. (This attraction is currently under refurbishment).
6 – Rock 'n' Roller Coaster
Amazing Aerosmith music, loops, corkscrews and 0 to 60 speeds… well this coaster has them all.  Plus the coaster is completely indoors in the dark with the lighting perfectly placed at the moment that the imagineers wanted you to see certain signs and features.  With so few rides in Disney's Hollywood Studios and one of the few coasters across all of Walt Disney World, this one is quite popular.  The FastPass will definitely help you save a lot of time that you can spend enjoying the rest of the park.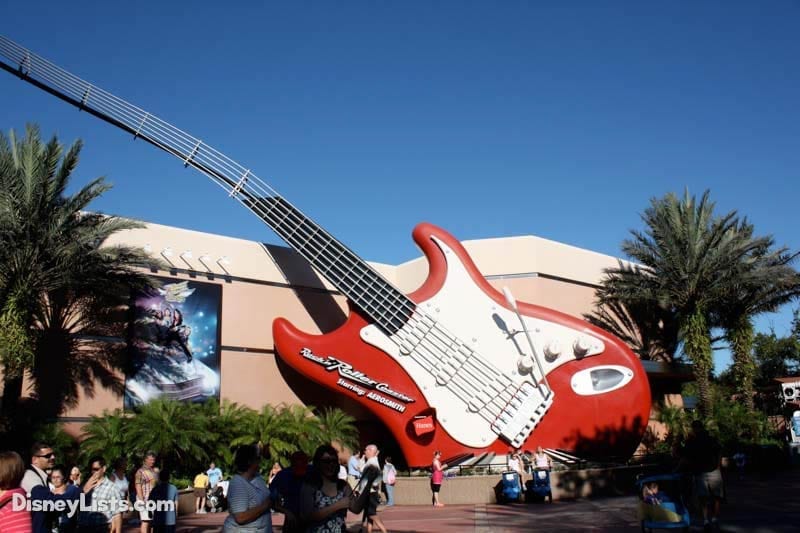 5 – Space Mountain
This is a classic attraction that guests have been visiting and enjoying year after year.  Even though this attraction has been around for over 40 years, the popularity hasn't wavered.  This trip through space is definitely an attraction that you want a FastPass for so you can use that time enjoy all the many, many amazing attractions at the Magic Kingdom.
4 – Kilimanjaro Safaris
This is an attraction that you CANNOT miss when you visit Walt Disney World.  The views of the savanna are breath taking, and there is nothing like experiencing rhinos, giraffes, zebras and many other animals roaming the savanna with nothing between you and them.  There are also many other animals to be seen, even lions, crocodiles and elephants, oh my! The FastPasses go quick and the lines get very long, so definitely add this to the "must FastPass" list.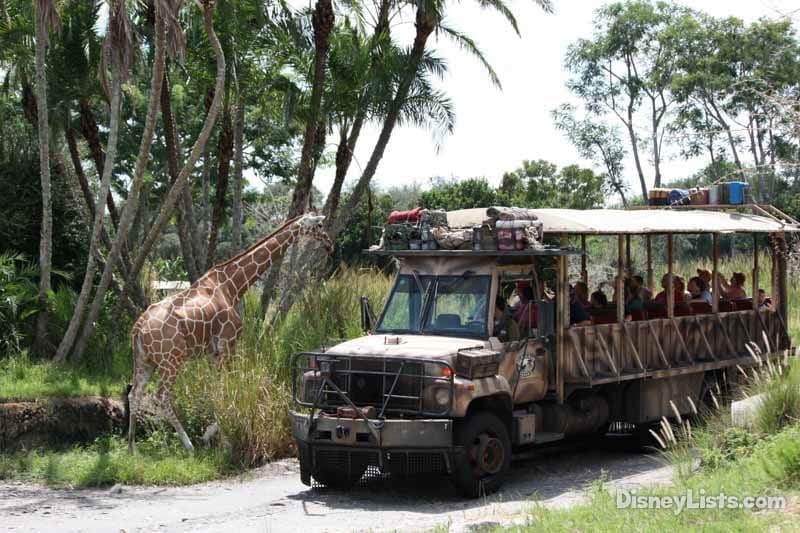 3 – Toy Story Midway Mania
This is one of the most popular rides on property and sees constant lines over an hour.  So much so that the ride is currently undergoing construction to add another ride track so that it can hold more guests at a time.  This is also one of the few rides at the Studios that is appropriate for kids of all ages and heights, so that adds to the popularity and fun for the whole family.  This absolutely should be a FastPass+ option if you want to experience it and eliminate the time spend waiting.
2 – Seven Dwarfs Mine Train
This coaster-like attraction at the Magic Kingdom is arguably the most popular ride in all of Walt Disney World with waits that almost never go below an hour.  It is also one of the newest attractions that continues to maintain its popularity.  The FastPasses are gone almost as instantly as they are available, so you definitely need to snatch this one up quickly if you want to bypass the wait!  The ride is so innovative and amazing.  You won't even believe how each mine cart moves from side to side and the amazing dwarfs that are really brought to life in the mine unlike any other experience.  Don't miss this one!
1 – Princess Fairytale Hall: Meet & Greet with Elsa & Anna
These Frozen sisters have taken the world by storm, and they have found their current home at the Magic Kingdom at Princess Fairytale Hall in Fantasyland.  They are meeting and greeting guests, and remain crazy popular to meet with.  If you have Frozen fans in your group, you will definitely want a FastPass for this one, or you may be waiting for quite a while!  We are sure their attraction coming soon to Epcot will reach the same level of popularity, so we expect to add that one to the list very soon!