News
BIG NEWS: Fiery Bus Crash Near Animal Kingdom Injures 11
Around 6pm on Saturday, Reedy Creek Fire Rescue officials reported, a "head on" collision occurred between a bus and an Isuzu SUV on Sherbeth Road near Osceola Parkway.
Troopers say the driver of the SUV, identified as 36-year-old Megan Hester-Villalobos, of Groveland, was headed south in the northbound lanes of Sherbeth Road and hit the bus.
After the collision a fire erupted engulfing both the bus and the SUV.
The driver, her husband, Jesse Villalobos, 37 were flown to Osceola Regional Medical Center, and a child in the vehicle was brought to the hospital by ambulance
Eight of the 16 people aboard the bus were brought to Florida Hospital Celebration Health for treatment for injuries ranging from minor to serious., said Assistant Chief Bo Jones of the Reedy Creek Fire Department.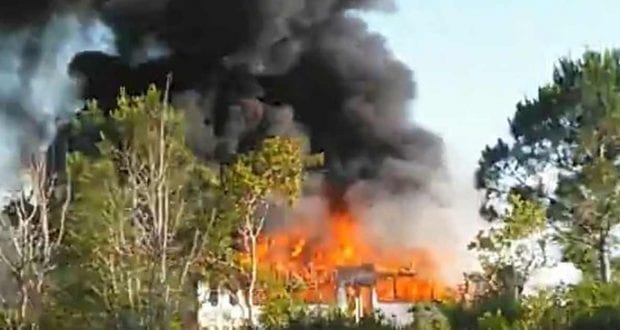 The bus is owned by Super Transportation of Florida LLC, and was carrying members of Disney University
The bus driver, Ivan Collins, 56, of Orlando received minor injuries.
Charges are pending against the driver of the SUV as the crash remains under investigation, troopers said.
RELATED ARTICLE
Top 7 Tips for The Perfect Day at Disney's Animal Kingdom
Caitlin Corsello
Of the four theme parks in Walt Disney World, Disney's Animal Kingdom is both the newest and a favorite of many guests. The park aims to bring guests directly into nature and allows them to celebrate its beauty while learning about the importance of conservation and preservation. Guests who spend time in Disney's Animal Kingdom can enjoy going on an African safari, river rafting, taking on a mythical creature, traveling back in time, and getting up close with beautiful animals. With so many amazing experiences to enjoy in Disney's Animal Kingdom, it is no wonder that guests want to make the most of each moment there to create a perfect day. There are several easy tips to follow which are designed to save both time and frustration while spending time in the park. Here are the top tips to follow to ensure a perfect day in Disney's Animal Kingdom in Walt Disney World.
1 – Rope Drop
Guests who want to enjoy a perfect day in Disney's Animal Kingdom should aim to arrive at the park for rope drop. Doing so involves getting to the park before it officially opens and waiting at the gates to be let inside. Guests who arrive early are treated to a welcome speech which tells them all about the amazing experiences waiting inside. Once the gates are open, guests who arrived for rope drop at Disney's Animal Kingdom are some of the first inside where they can enjoy few crowds and low wait times.
2 – Visit Kilimanjaro Safaris First
One of the most popular attractions in Disney's Animal Kingdom can be found in the Africa section of the park in the village of Harambe. Kilimanjaro Safaris invites guests into the Harambe Reserve for a two week safari filled with up close experiences with beautiful animals. Guests can board authentic safari vehicles and set off for the African forests and savannahs for an unforgettable experience. Guests are smart to visit Kilimanjaro Safaris first thing in the morning when the wait time is shorter and the animals tend to be more active thanks to breakfast being served and cooler temperatures.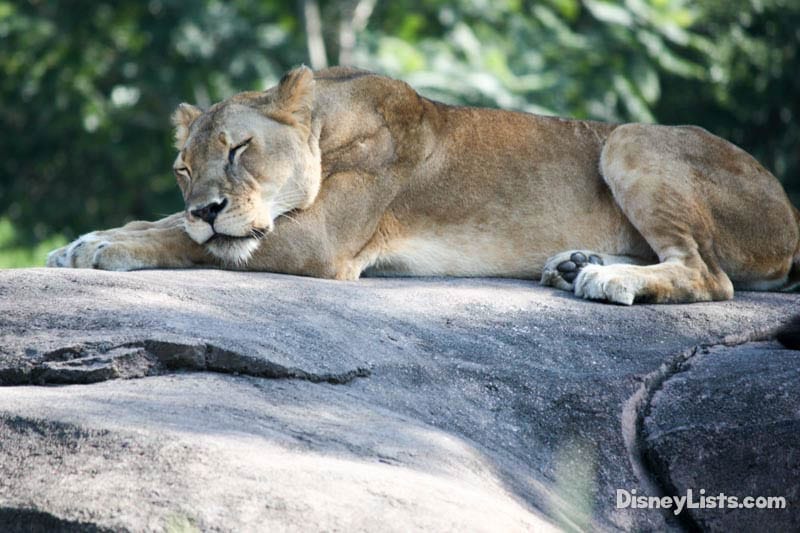 3 – FastPass Kali River Rapids
The Asia section of Disney's Animal Kingdom is home to a thrilling attraction which is sure to leave guests soaked. Kali River Rapids has guests board family style rafts and set sail down the Chakranadi River. The journey begins peacefully as guests pass by lush jungles and flowing waterfalls but turns dangerous as guests experience firsthand the devastation of illegal logging. With plenty of twists and drops along the way, guests are sure to get soaked while enjoying a ride on Kali River Rapids. Since the attraction is so popular with park guests, it is smart to book a FastPass for the experience to avoid waiting in long standby lines.
4 – Singe Rider Expedition Everest
Another thrilling attraction in Disney's Animal Kingdom can also be found in the Asia section of the park. Expedition Everest brings guests on a journey that begins as a calm tea train tour in the foothills of the Forbidden Mountain. However, guests soon find themselves forced deep inside the mountain thanks to a piece of broken track and end up desperately trying to escape the clutches of the fabled Yeti. Since Expedition Everest is so popular with guests, it tends to have long wait times on busy days in the park. Guests who want to enjoy the attraction should opt to use the Single Rider Line which offers the same experience with a typically much lower wait time so long as guests don't mind being split up at the loading platform.
5 – FastPass Dinosaur
Dinoland in Disney's Animal Kingdom is home to all things prehistoric including a thrilling attraction. Dinosaur invites guests into the Dino Institute where the technology to travel back in time has been perfected. Guests embark on what should be a quiet tour of a calm era but find themselves scrambling to make it out when they find themselves too close to a massive asteroid impact. With mostly dark scenes and plenty of scary dinosaurs, Dinosaur is a truly thrilling attraction. Thanks to its popularity, the attraction tends to have long wait times so guests are smart to book a FastPass for the experience.
6 – Don't Skip the Trails
While there are plenty of thrilling attractions in Disney's Animal Kingdom, there are also some quieter ones which tend to be overlooked by guests. Those who want to enjoy a perfect day in the park should definitely not miss out on the Pangani Forest Exploration Trail or the Maharajah Jungle Trek which are both self-guided walking tours which offer guests beautiful scenery and up close encounters with animals like gorillas and Asian tigers.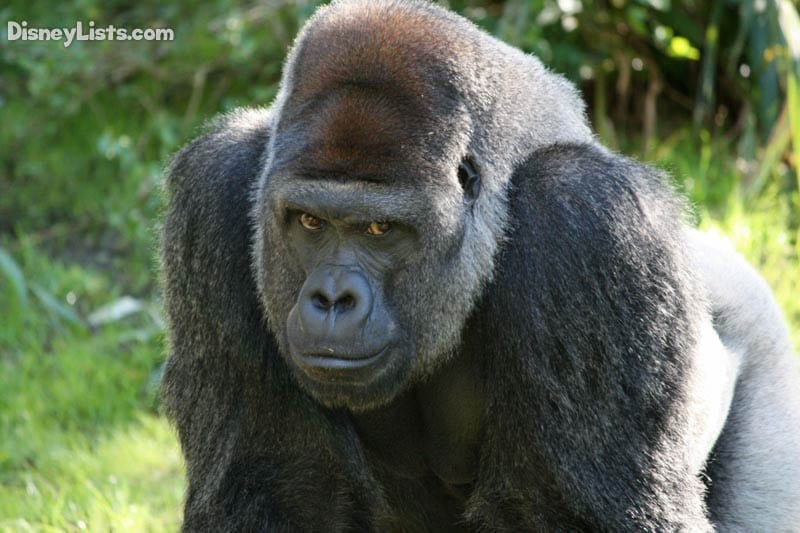 7 – Enjoy The Live Shows
There are also two live shows in Disney's Animal Kingdom which simply can't be missed. The Festival of the Lion King is housed in the Harambe Theater and retells the classic Disney animated story through song, aerial ballet, fire dancing, acrobatics, and familiar characters. Finding Nemo – The Musical is housed in the Theater in the Wild and brings the classic Pixar film to life with larger than life puppets and special effects. Both shows are must see experiences in Disney's Animal Kingdom and guests should definitely enjoy them on perfect days in the park!